Essential information
Date and time:
3 October, 21 November | 5.15-6.15pm
Price:
Adult £10.00 | Concessions £8.50 | Child £7.00 | 10% Member discount
Location:
Royal Observatory, Peter Harrison Planetarium
Listen to astrophysicists from across the UK talk about cutting edge research in space science
This series of talks provides a rare opportunity for students to hear scientists from around the UK talk about the latest research in the fields of astronomy, physics, planetary geology and space exploration. It includes the opportunity to ask these experts questions about their research and the wider field of astronomy.
These talks are aimed at students between the ages of 13-18 but there are limited spaces for the public too.
Age: 11+
Lectures
Tuesday 21st November
Think Universe: The relevance of science in modern culture
Dr. Francisco Diego, astrophysicist and Senior Research Fellow at University College London.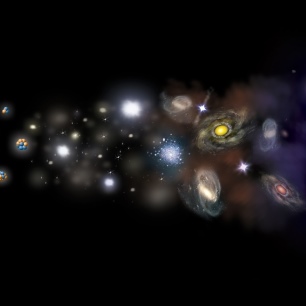 This lecture starts with a review of the most imaginative myths of creation, some of which still dominate part of our culture. Then we explore the discoveries of modern science about the true nature of the Universe, from its simple and still mysterious origin, to the complexity and diversity around us today. We follow the cosmic time line from its very beginning to the development of planet Earth and its living environment.
Science deciphers Nature's powerful messages about a single human family that emerged and migrated from central Africa to populate the entire planet in only a few thousand years. Nature brings alive the wisdom of our ancestors, searching for new ways of living, in harmony with each other and preserving the fragile paradise that has always been our home.
Tuesday 3rd October
When stars grow up: How do rocky, habitable planets form?
Emily Drabek-Maunder, astrophysicist at Cardiff University
When we look up at the night sky, there is something vital to human nature that wants to know if we are not alone in the Universe.  Recent research in astronomy has continued to stoke our curiosities, where thousands of exoplanets have now been observed with telescopes.  Even though these exoplanets seem common, one of the biggest mysteries in astronomy is how rocky exoplanets form in the first place.  In this talk, we'll hear how small but mighty dust grains in space come together to form rocky (and habitable) planets and how UK-based telescopes are being used to watch these planets as they form.