Royal Museums Greenwich offers student internships supporting research in a variety of subjects.
Find out more about how to apply and what's involved below.
About our internships
Student Internships at Royal Museums Greenwich support research in subjects including:
maritime and naval history
material culture
royalty, court culture, art and architecture
the history of science and technology, in the context of maritime history, astronomy and time.
Internships are particularly beneficial to those considering postgraduate research.
Designed around a defined project, our Student Internship Programme provides access to our world class collections, plus valuable experience in the study of material culture.
During each internship, participants undertake new research that furthers understanding of the collections at the Museum, and help to increase the accessibility of our collections to audiences. Participants are encouraged to put research outcomes towards their university dissertation, article assessments or seminar papers.
Who can apply
Holders of UK/EU passports who have the right to live and work in the UK
Postgraduate students
Final year undergraduates who wish to use research on the Museum's collections for a dissertation or long essay
Students between undergraduate and postgraduate study
What's involved
Successful applicants for the Student Internship programme will be expected to:
Undertake their research towards an agreed piece of work, such as an article for a journal, a Museum blog post, a staff seminar paper, collection catalogue entries, visitor talks, exhibition interpretation or a contribution to a postgraduate dissertation
Successfully complete any courses, such as object handling, necessary for safe working
Complete a brief research report and a short blog post at the end of the internship
Present a 15-minute summary of their research findings to staff at the Royal Museums Greenwich
Be in attendance at the Museum during normal working hours, report absence through illness the same day and provide a doctor's certificate if absent for more than seven days.
Duration and funding
Student internships last up to six weeks, depending on the scope and level of the proposed project.
The bursary offered is £1,831.30 gross for the six-week period. Payments will be subject to the statutory deductions of Tax and National Insurance. This helps with living expenses and travel to and from the Museum.
There is a limited amount of additional funding available for one-off travel expenses to support essential research.
How to apply
Applications should include:
Curriculum Vitae: including contact details, educational qualifications and two referees
Proposal outline: no more than 500 words describing the research topic and key items of interest from our collections
Output: an indication of the output you hope to achieve from your research, for example an article, seminar paper, blog post, online resource or other outcome.
​Note: Applicants are strongly advised to use the full length of the outline (500 words) to explain and promote their proposed topic.
Hints and tips
Ensure your proposal is relevant to studies in the collections of the National Maritime Museum, Royal Observatory Greenwich and the Queen's House
Base your proposal on specific collections and objects held by the Museum and explore our online collections in advance to identify items and topics of interest
Ensure you proposal can be realistically completed within the six-week internship period 
Display original thinking that builds on existing academic literature with no repetition of existing research.
Contact information
Make initial enquiries about the project with the relevant curator (details below), and refine your proposal based on their feedback. You are invited to e-mail initial enquiries to Lizelle de Jager who will forward them on to the curators: ldejager@rmg.co.uk.
Key dates
2020-21 proposal deadline: 31 May 2020
Application contact details: Send applications to Lizelle de Jager by e-mail ldejager@rmg.co.uk
Start date: Successful applicants will discuss their start date with the relevant curator. Internships take place from summer 2020 – April 2021.
Research ideas and specific projects
Applicants are invited to suggest their own research topic for their internship. A selection of potential topics based on the expertise of our curators are listed below for inspiration.
Fine and Decorative Art
Sue Prichard, Senior Curator: Art
Allison Goudie, Curator of Art
The Armada Portrait and Elizabeth I
Tudor Art and Architecture
Tudor Costume and Fashion
Royal History
Women of Greenwich
Landscape and Gardens of the 16th and 17th centuries
Dutch marine painting of the 17th century, including Willem van de Velde the Elder and Younger 
The Queen's House in the 18th century 
Modern British Art and the Sea
Charts and maps
Megan Barford, Curator of Cartography
The map collection of William Wyndham Grenville
Charts used on ships
European globes and globe makers
Nineteenth and twentieth century cartography of cable-laying
Thomas Pennant's Outlines of the Globe
Other aspects of map history
Horology
Emily Akkermans, Curator of Time
Horological collections.
Time derivation
Time distribution
Changing aesthetic and functional aspects of timekeepers in relation to changes in society. 
History of navigation and oceanography
Erika Jones, Curator of Navigation
Scientific Instruments and Polar Exploration
From Sextants to Satellites: the development of satellite navigation
Oceanography and the Cold War
Maritime Traffic, Political Tensions and Changing Navigational Routes
Climate Change and the Ocean
History of astronomy and the Royal Observatory, Greenwich
Louise Devoy, Senior Curator, Royal Observatory Greenwich
Object-based research on our collection of astronomical telescopes, sundials, astronomical compendia and astrolabes
The history of photographic and spectroscopic techniques and instruments used at the ROG
Photographic records of eclipse expeditions to Tonga (1911) and Sumatra (1901)
Representations of the Royal Observatory in literature and popular culture more generally
Naval/maritime history in British and global contexts
Quintin Colville, Senior Curator: Research
Researching and cataloguing areas of the Museum's collections of negatives and lantern slides relating to Antarctic expeditions during the period 1898-1904.
Researching the Museum's collections relating to either the lower deck of the Royal Navy during the period c. 1860 to 1960; or the lives afloat of merchant marine crews during the same period.
Ship models, ships' equipment and boat collections
Simon Stephens, Curator of Ship Model and Boat Collections
Lifeboats and lifesaving  
Sailmaking
Half block models, their design, development and uses
Maritime patent models
Sectional models (such as bow, midship and stern), design, development and uses
Naval architecture and Royal Dockyards
We particularly welcome projects which involve researching and cataloguing the Museum's Ships' Equipment collection
Anchors (model and full sized)
Ships' bells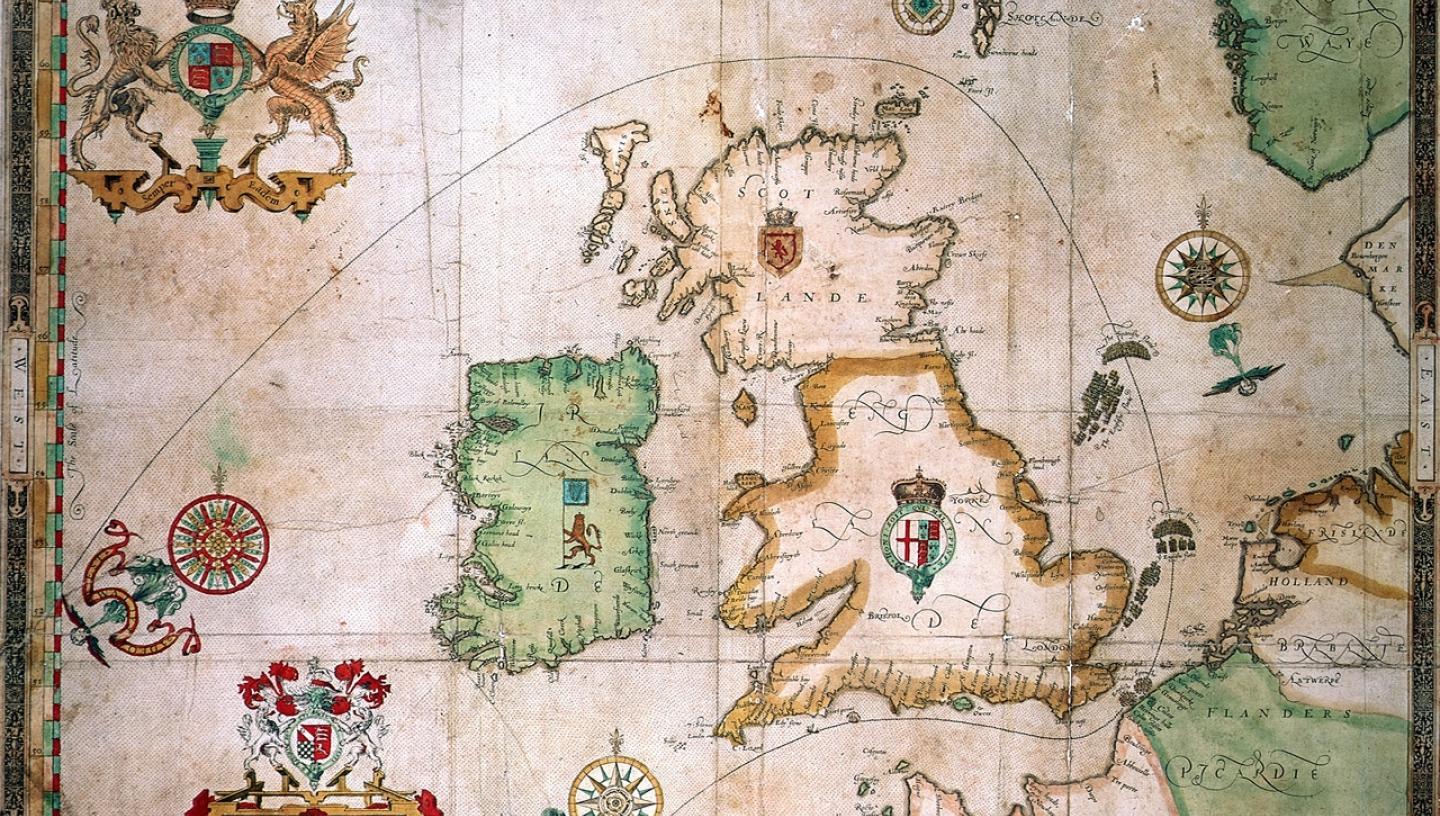 Research at Royal Museums Greenwich
Find out about our current research projects, opportunities and conferences