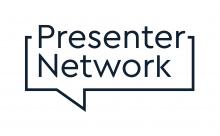 Details of the 2018 conference are now available here. 
The Presenter Network was set up in 2014 by the Royal Observatory Greenwich as a way for presenters to share best practice as well as watch others in action to develop their presenting style.  Since then we run regular meet-ups in collaboration with other organisations covering every aspect of presenting you could ever imagine: using comedy effectively, working with challenging audience members, how to look after your voice and everything in between.  When we suggested the potential idea of a conference to the network the response was unanimous and very enthusiastic.  So here you have it, by popular demand our very first Presenter Network Conference.
This special one day event was held on Thursday 7th September 2017 at the Royal Observatory Greenwich in London.  The day was jam-packed with sessions  facilitated by members of the network with plenty of time to network and share best practice too.
Frequently asked questions:
Who was this event for?  This network is created by presenters, for presenters so whether you are just starting out or want to freshen up your skills there will always be plenty to suit.  If you are not actively involved in presenting then I am afraid this is not the network for you.
How much did it cost?  This event was FREE - yes you read that right - FREE!  This group operates purely on the good will of our members.  All meet-ups leaders, speakers and workshops facilitators are offering their time and experience for free which we are very grateful for. 
What was the capacity? We would have loved to have opened it up to any presenters that would have liked to come along but we were limited by the capacity of the spaces we were using. 
Where and when was this event?  The event was held at the Royal Observatory Greenwich in London on 7th September 2017.
Was it all be about science?  No we had people from across the public communication sector, however because the network is run by the team here at the Royal Observatory Greenwich our networks naturally included lots of science related places and people.
Conference Programme
9:30am - Registration
This gave delegates the chance to meet each other, sign in and have a quick look around the galleries before we kicked off.
10:00am - Welcome and planetarium show
What better way to start a conference than with a trip to space?  This portion of the day took place in our beautiful planetarium and the show itself was a take on our live Sky Tonight show.
10:30am - Key Note Address
The key note speaker was the fantastic Greg Foot.  Greg is a very successful Science Presenter who's racked up more than 10 million views on YouTube, hosted multiple BBC TV series, done a nationwide theatre tour, launched a new podcast, AND he's the Science Guy on Blue Peter!  Find out more about Greg here.
11:15am - Break
During all of the breaks people from the Royal Observatory Greenwich team were available to answer any questions about the network or running a session.  Delegates were not given a list of attendees but instead encouraged to talk to each other instead.
11:30am - Short Talks
In this section we asked the presenters from some of the most popular network meet-ups of the last few years back to speak as well as some brand shiny new people doing amazing things too.  The speakers and talk titles were:
Tom Kerss (Royal Observatory Greenwich) - Autism Spectrum Disorder (ASD) Planetarium Shows.  My talk was about how we have worked with our local ASD audiences to create a show that is not only enjoyable and educational but also suitable for an ASD audiences. 
Aimee Eckert (University of Sussex) -Scicomm: It doesn't have to be a drag.  This talk was about how I was inspired by the drag community of Brighton to rethink how I communicate science and what is possible for science themed entertainment to try and draw more audiences who are not necessarily enthused by science, and to create space for non-scientist performers.
Katriona Elbourne (ZSL London Zoo) - Practical Learning Programmes for Pupil Referral Units.  At ZSL, we run many different practical learning programmes but one audience we engage with are students from Pupil Referral Units. These students are some of London's most vulnerable young people and are no longer in mainstream education often because of social, emotional, behavioural or learning difficulties. I outlined the flexible programme we run for these groups as well as the ways we positively work with these students and their teachers.
Dominic Galliano (SEPnet) – Festivals and the LGBT+ Community. There has been so much science communication happening at all sorts of festivals across the country for many years now. This talks looked at how we have used our experience so far and adapted it to a Pride Festival.
1:00pm - Lunch
2:00pm - Workshops
Over the last few years we have run a few sessions that have been fully booked a few times over.  We decided that for the conference we would run a version of them all again so you can all get involved.  When you arrive you will be assigned a group which will rotate through all the workshops so you don't have to choose.  Here is a list of what we had:
Liz Avery and Dhara Patel (Royal Observatory Greenwich) - Presenting 101.  This was initially designed as an introductory session that discusses some of the best and worst practice when it comes to presenting.  However, we now use these techniques with some of our most experienced presenters too because we believe the presenter skills need to be continuously maintained and that eveyone's style can benefit from a little spruce now and them. 
Dan Plane – Presenting: What a Laugh!  This session was all about how to use comedy when presenting.  That might be to get and keep the audience's attention, add interest or effectively deal with challenging audience members.  Comedy can be used in so many ways to be one of the most effective tools in your presenting toolkit – you just have to know how.
Benjamin Isherwood and Andy Davison (ZSL London Zoo) - Just Role With It. During this session you could become part of the action, helping our experts examine, microchip and carry out treatments on our special soft toy patients. Once they were happy that the patients was fit and healthy they had an open discussion on character led presenting within a role play setting.
4:15pm - Closing Remarks
4:30pm - Networking
5:30pm - Social
For more information about the Presenter Network click here.