Ahead of the Insight Astronomy Photographer of the Year winners announcement on 17 September, we're catching up with the competition judges. We talked to them about the competition and why they want to be involved.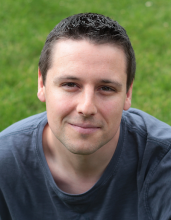 Will Gater
Will Gater is an astronomer, journalist and broadcaster. He is the author of several books on astronomy and space and is an experienced observational astronomer and astrophotographer. Find him on Twitter as @willgater.
willgater.com
willgaterastrophotography.com
"For me Astronomy Photographer of the Year is all about the surprises – those moments when an image pops up on the computer screen on judging day and there's nothing else you can say but "wow!". It happens every year at some point, and it's what makes it such a thrilling competition to judge. This, really, is a testament to the skill, determination and creativity of the imagers who enter the competition. But what I think is especially interesting is that it's not always the most expensive or the most advanced kit that creates these viscerally captivating pictures. Sometimes it can be a well-executed, simple shot taken with modest equipment that can really resonate with you in a powerful way. That's not to say I'm not frequently astonished by the achievements of those astronomers who spend hours in the cold with advanced, computer-controlled telescopes capturing their data and then taking days to process the final picture; in fact I'd argue we've seen some of the best images ever taken of certain celestial objects in the six years the competition has been running.
My main hope is that when people see the winning photos they'll experience and enjoy some of those 'wow' moments too. Hopefully, they'll want to know more about what they're seeing and maybe they'll even decide to enter their own pictures next year. After all, theirs could be the image that amazes us all in 2016!"
See a selection of shortlisted images here.