Make your very own flying fish.
You will need
A toilet or kitchen roll
Paper (whatever colours you have or plain paper) or tissue paper
Glue or tape
A pencil
Colouring pencils or felt tips
A pair of scissors
String or shoelace
A stick or a straw
For decoration if you have them but not necessary: googly eyes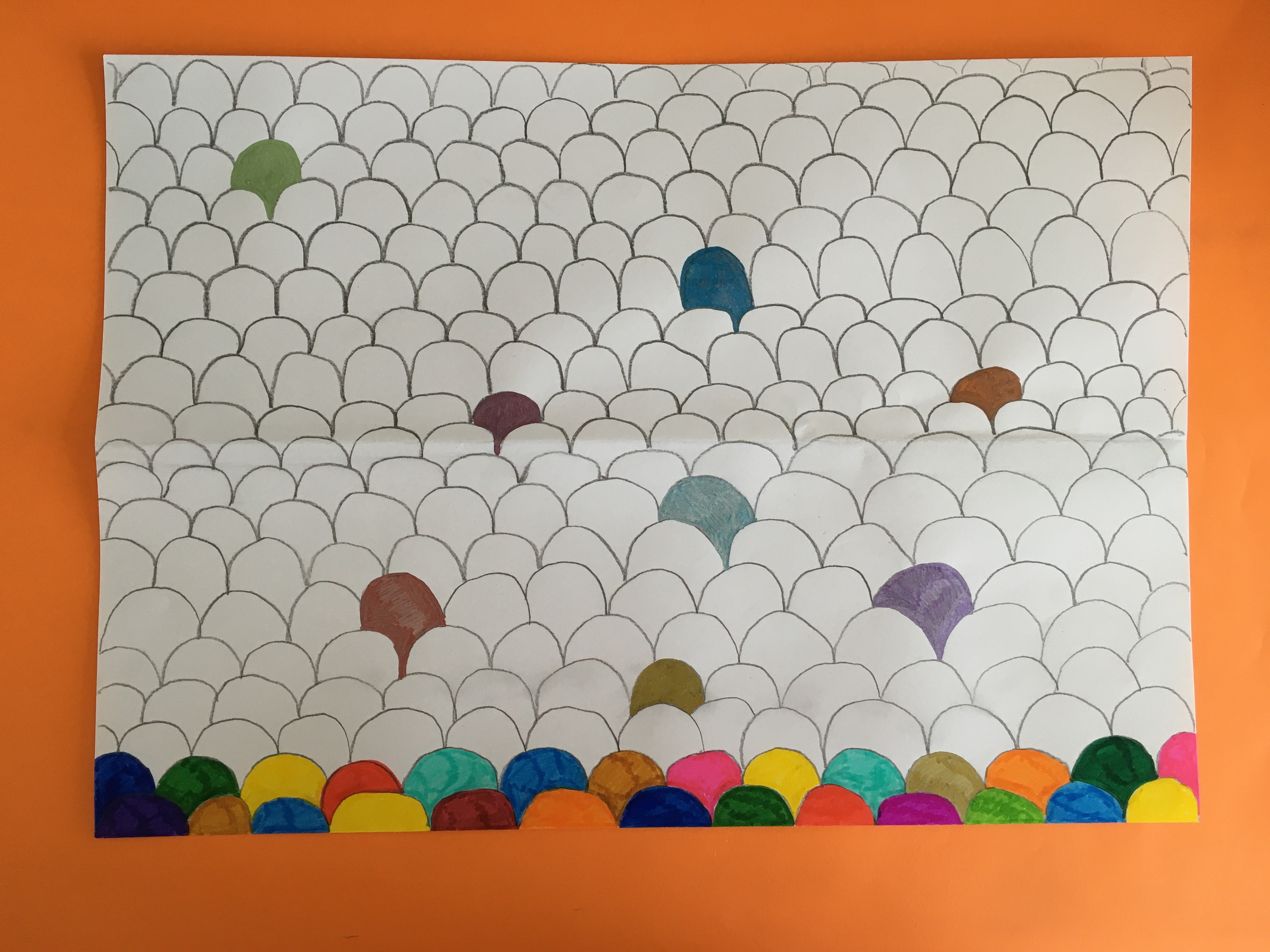 Step one
If you have tissue paper, skip this step.
Take a piece of paper and draw out some scales for the fish.
If you have a blank piece of paper, colour in the scales.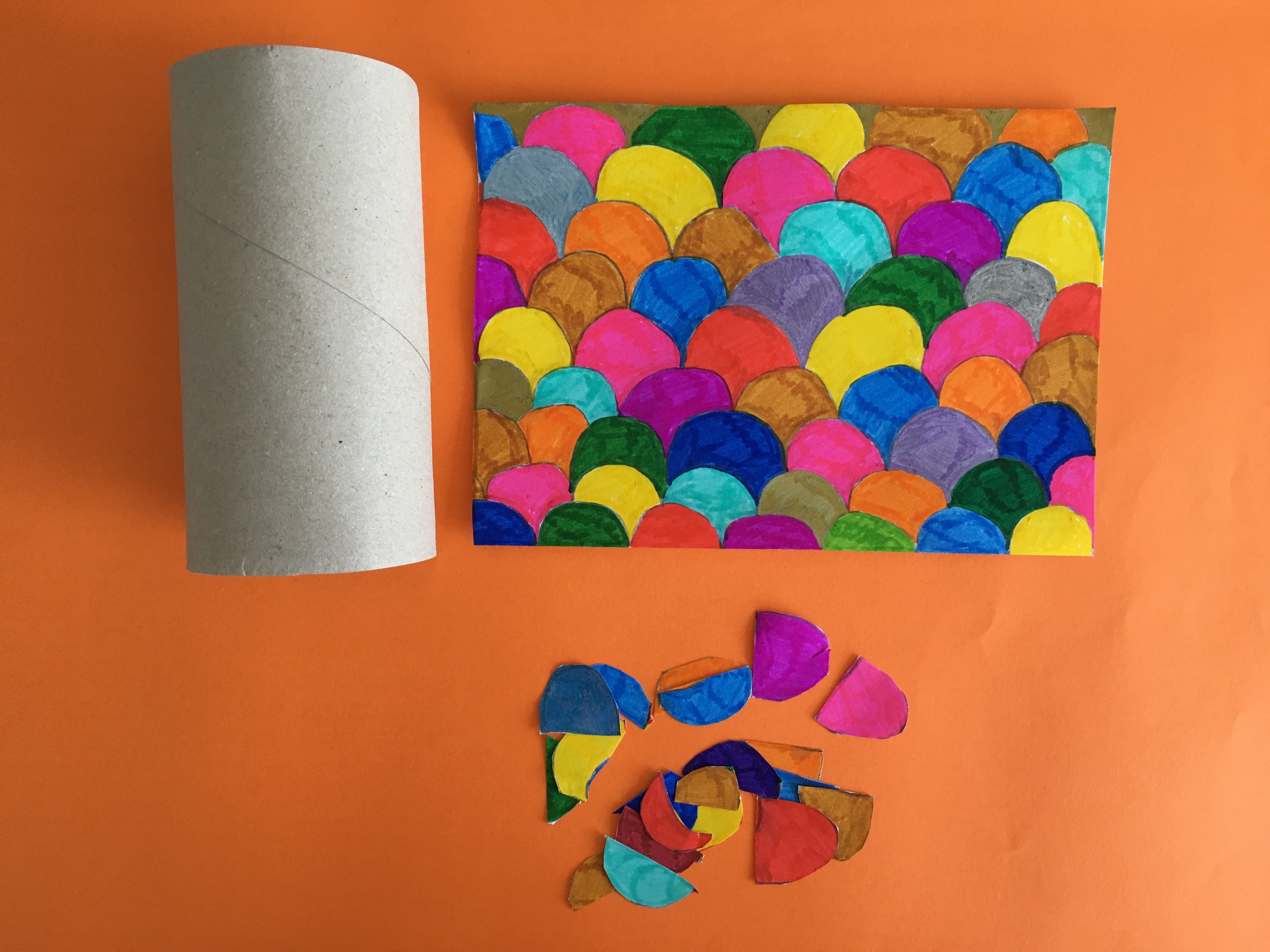 Step two
Cut out each individual scale to stick onto your roll.
Alternatively you could measure and cut the paper to the right size to wrap around. Ask your adult for help if need be.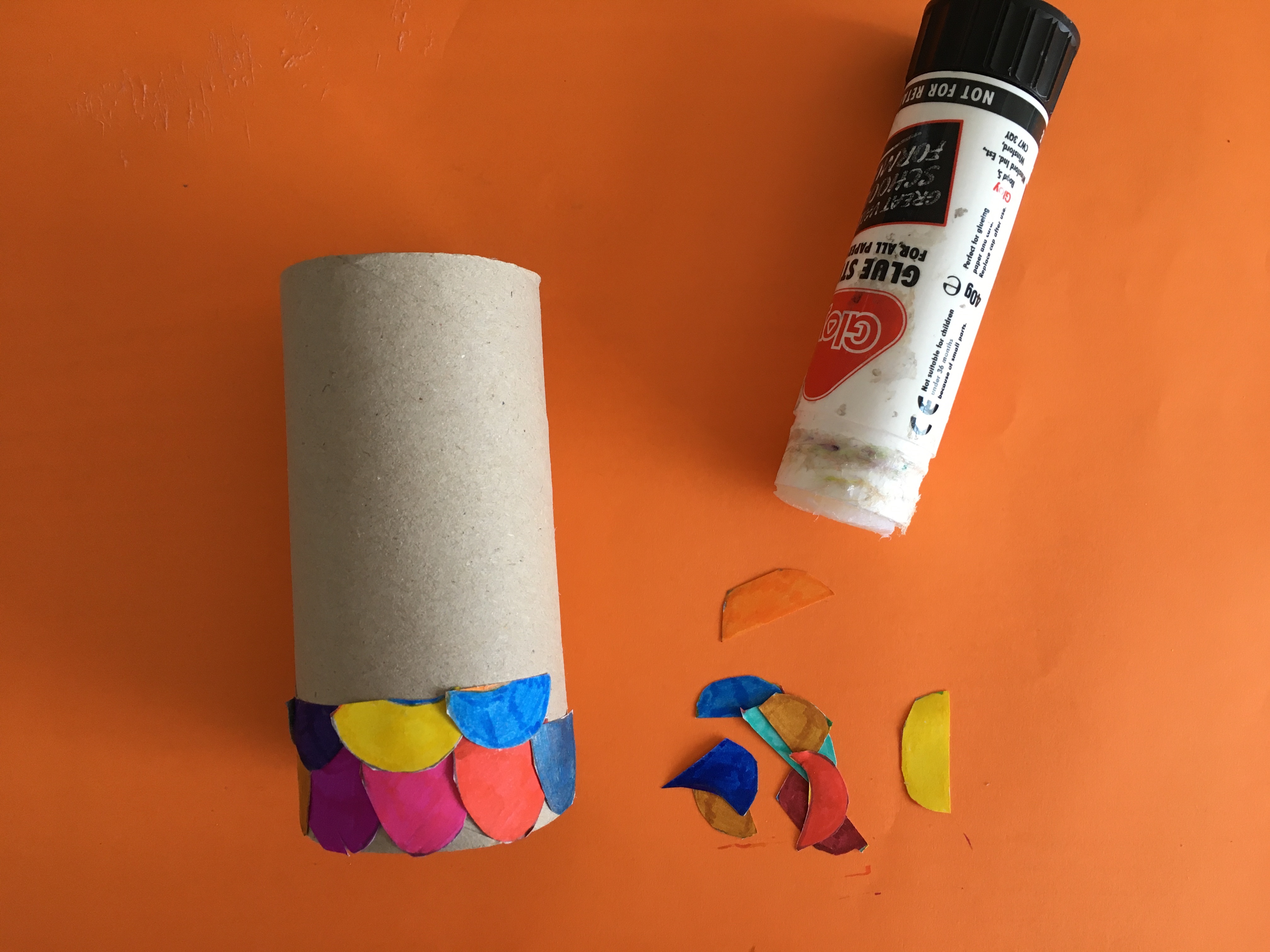 Step three
If you want to wrap one piece of paper around the roll, add glue to the back of the paper and wrap around the roll.
If you're adding scales to the roll, glue each scale as shown above.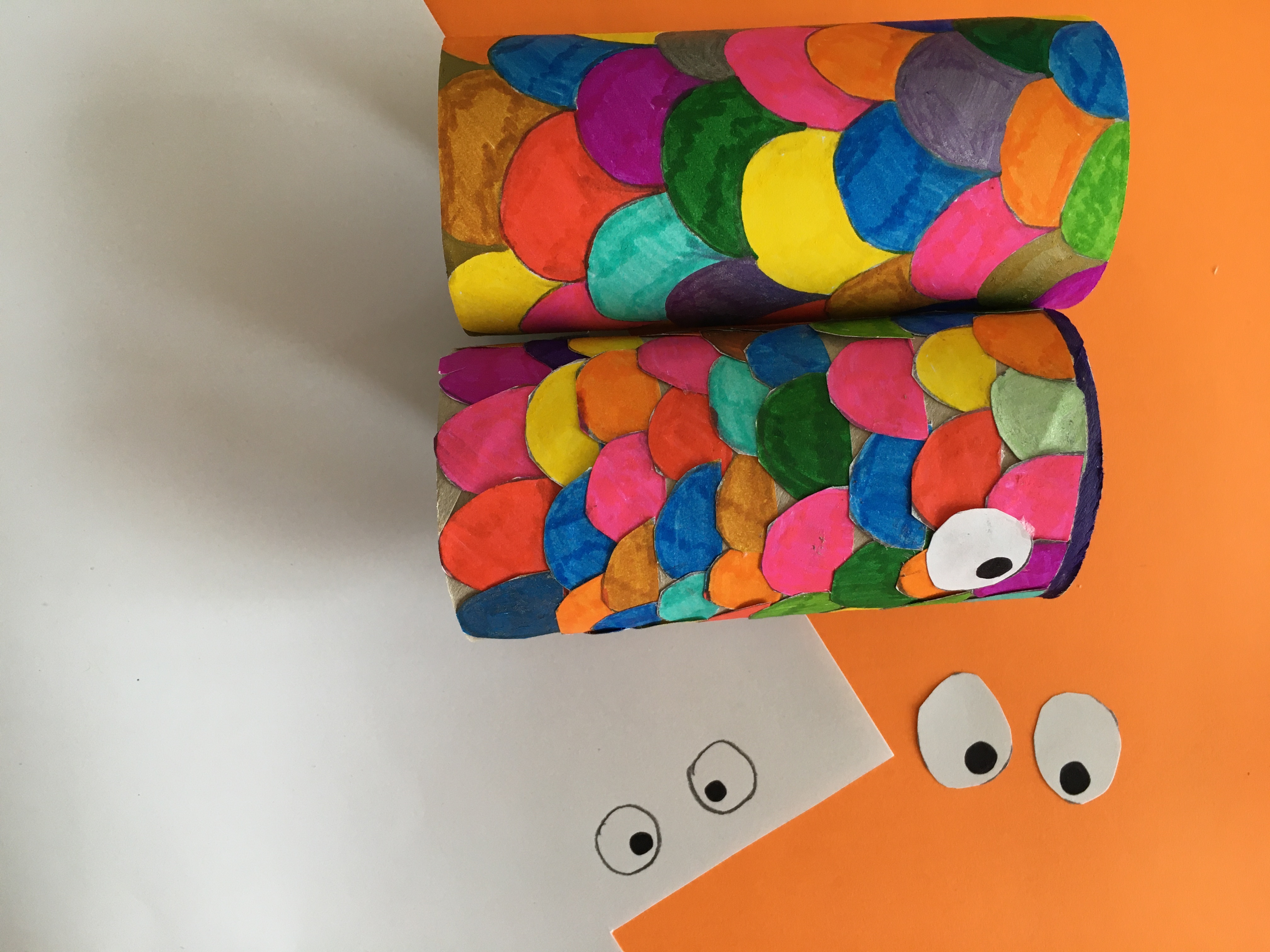 Step four
Draw and cut out some eyes to stick onto your fish.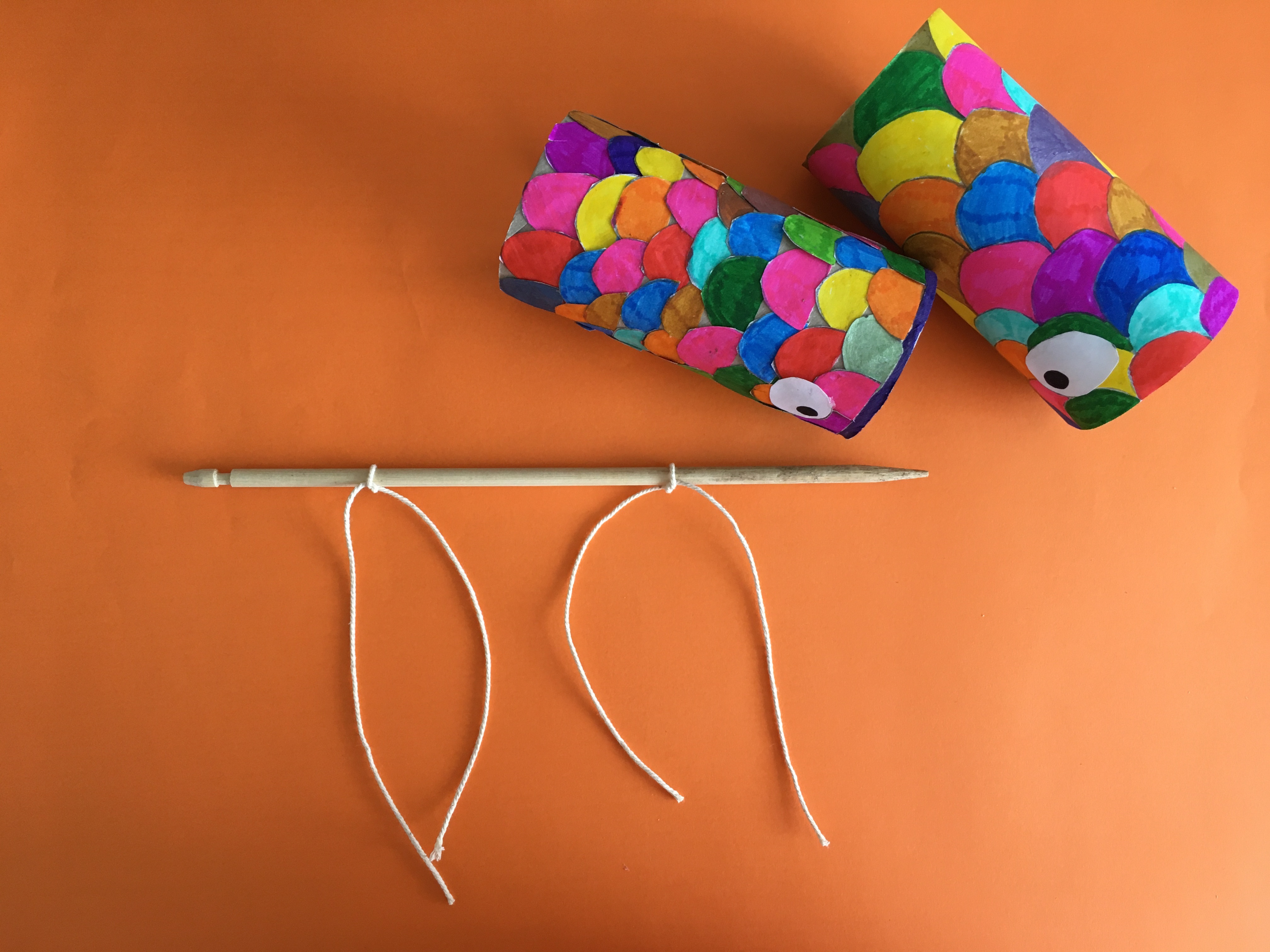 Step five
Tie some string to a straw or a stick.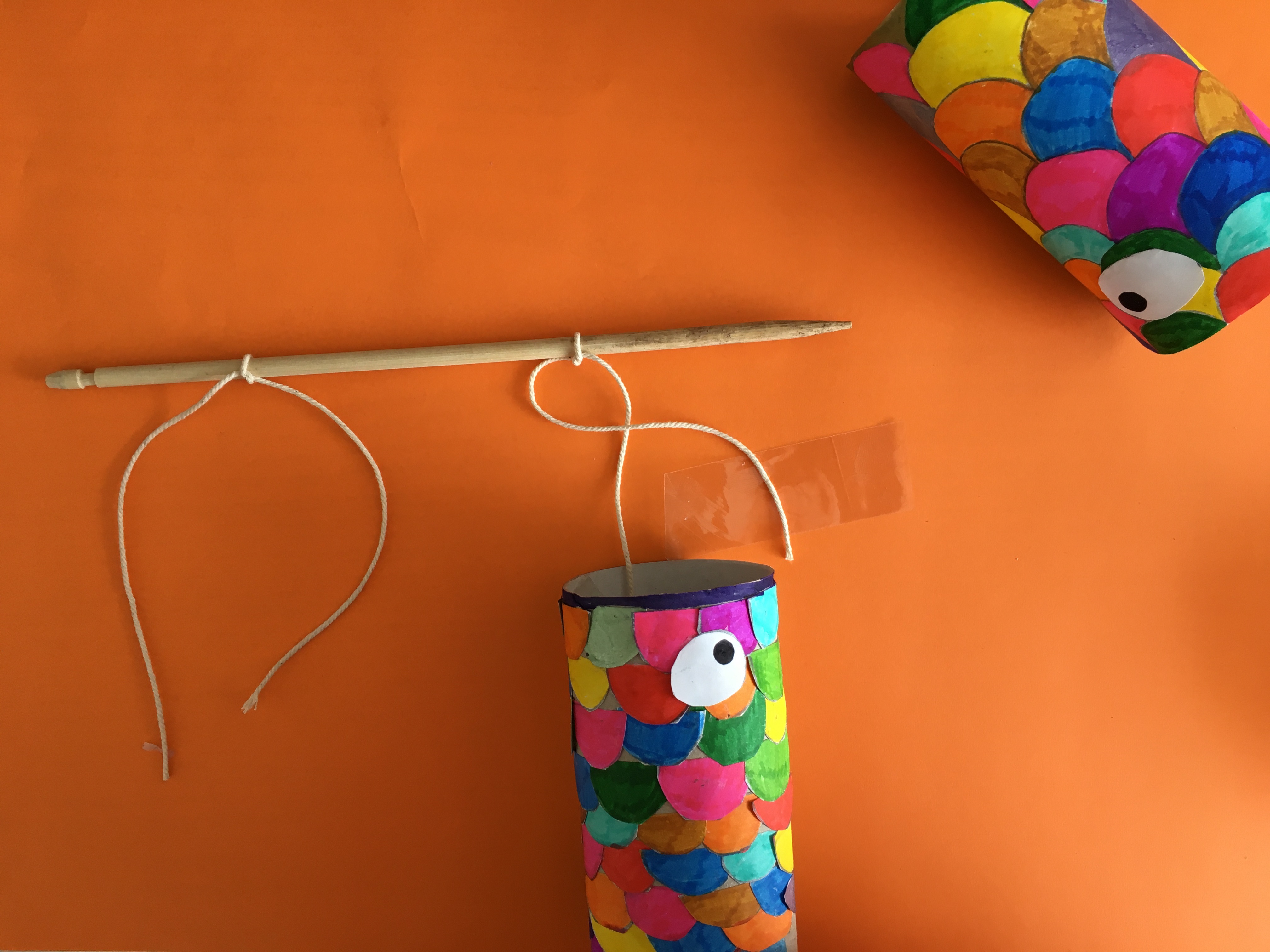 Step six
Use tape to stick the string inside the roll. If you have a hole punch, you can punch some holes and tie the string through the holes.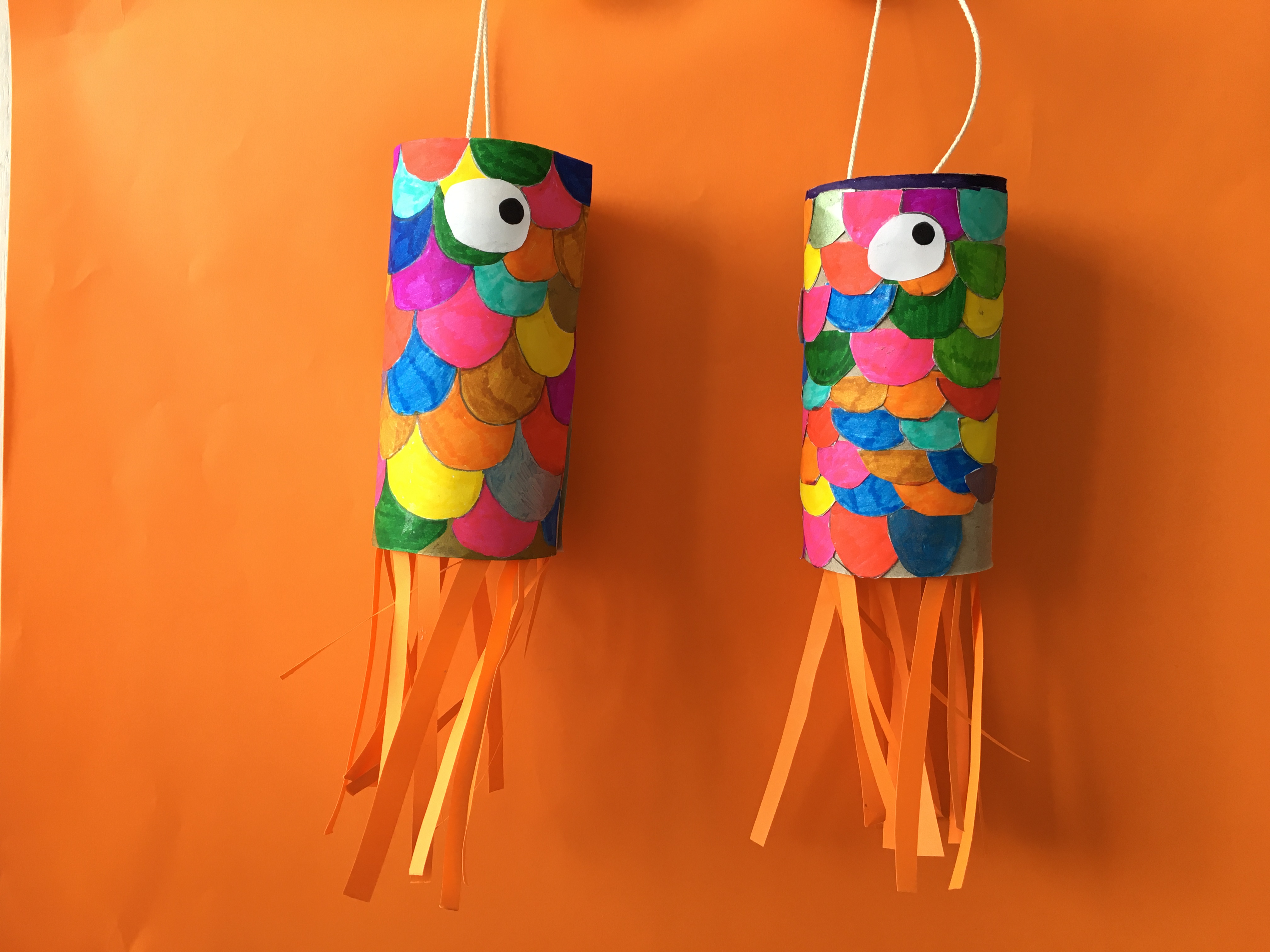 Enjoy
Add some thin strips of paper or tissue paper to the bottom of your fish and start waving around.