Discover some of the smallest creatures in the Antarctic waters and create your own underwater world of plankton.  
What are plankton?
Plankton are the building blocks which sustain our planet and a vital part of the ecosystem, food chain and ability to combat climate change. 
There are 3 different types of plankton and many many varieties within these. They are all different shapes, sizes and colours but you would need a microscope to see them clearly!
You will need
Scissors
Pens
Sellotape
Glue stick
Recycling  - plastic milk bottles, packaging, cereal bags, egg boxes and loo roll are very useful.
Co-commissioned with the UK Antarctic Heritage Trust as part of its cultural programme Antarctica In Sight.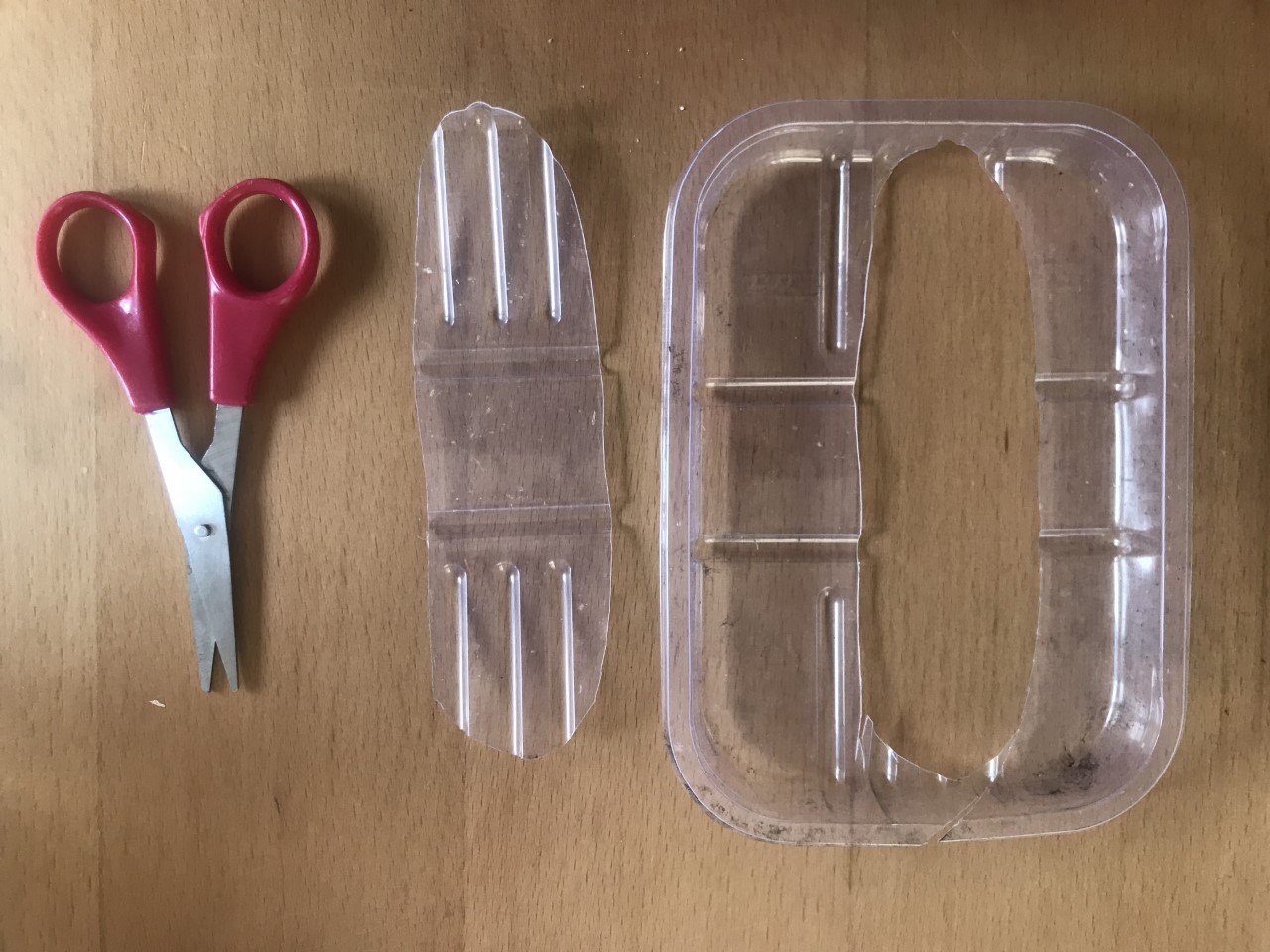 Plankton 1 
Step 1
Start by cutting out the basic shape of your plankton into a piece of plastic recycling.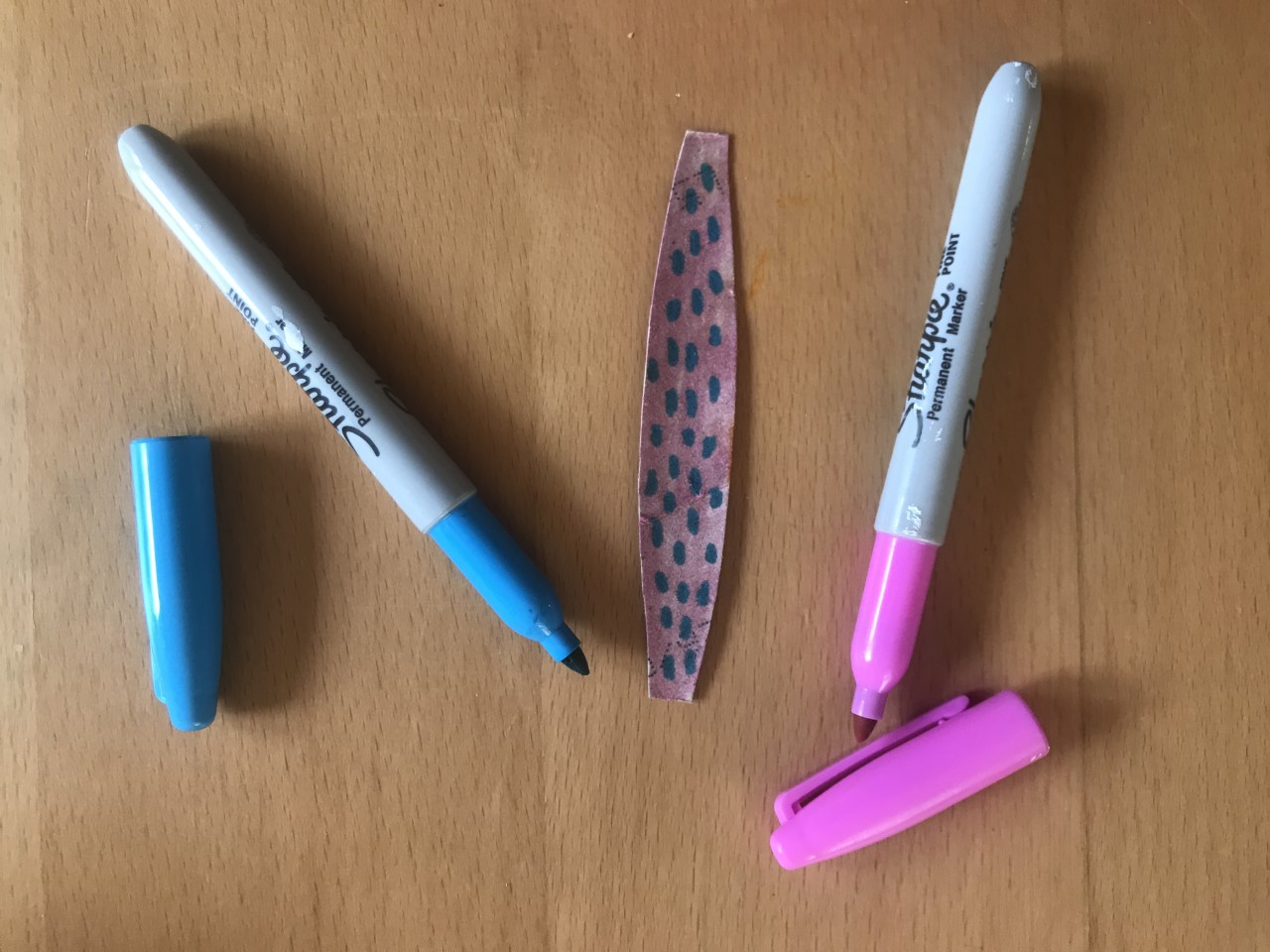 Step 2 
Cut a smaller body from your cardboard loo roll, and colour in.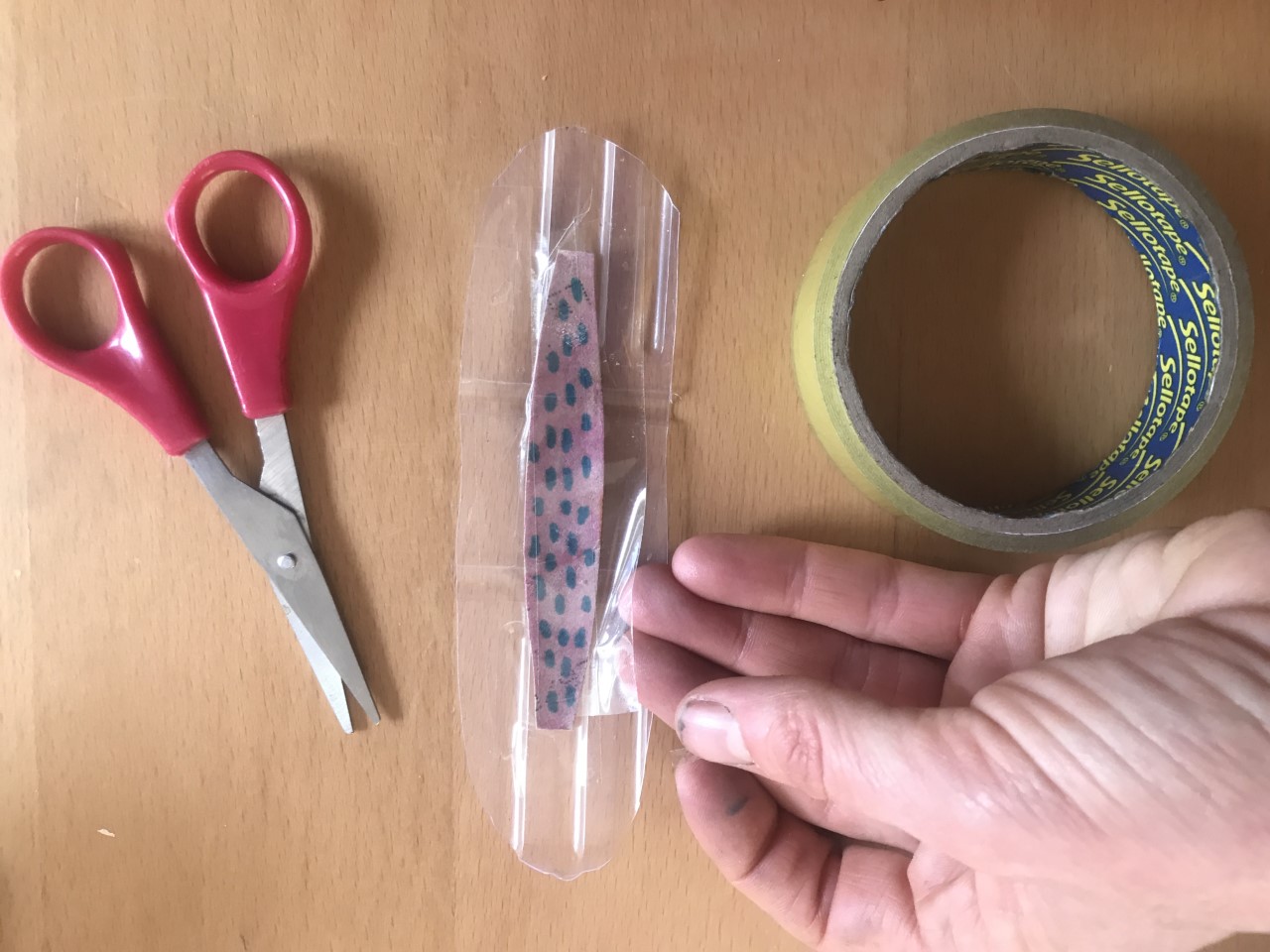 Step 3
Stick your coloured card onto your plastic shape using sellotape.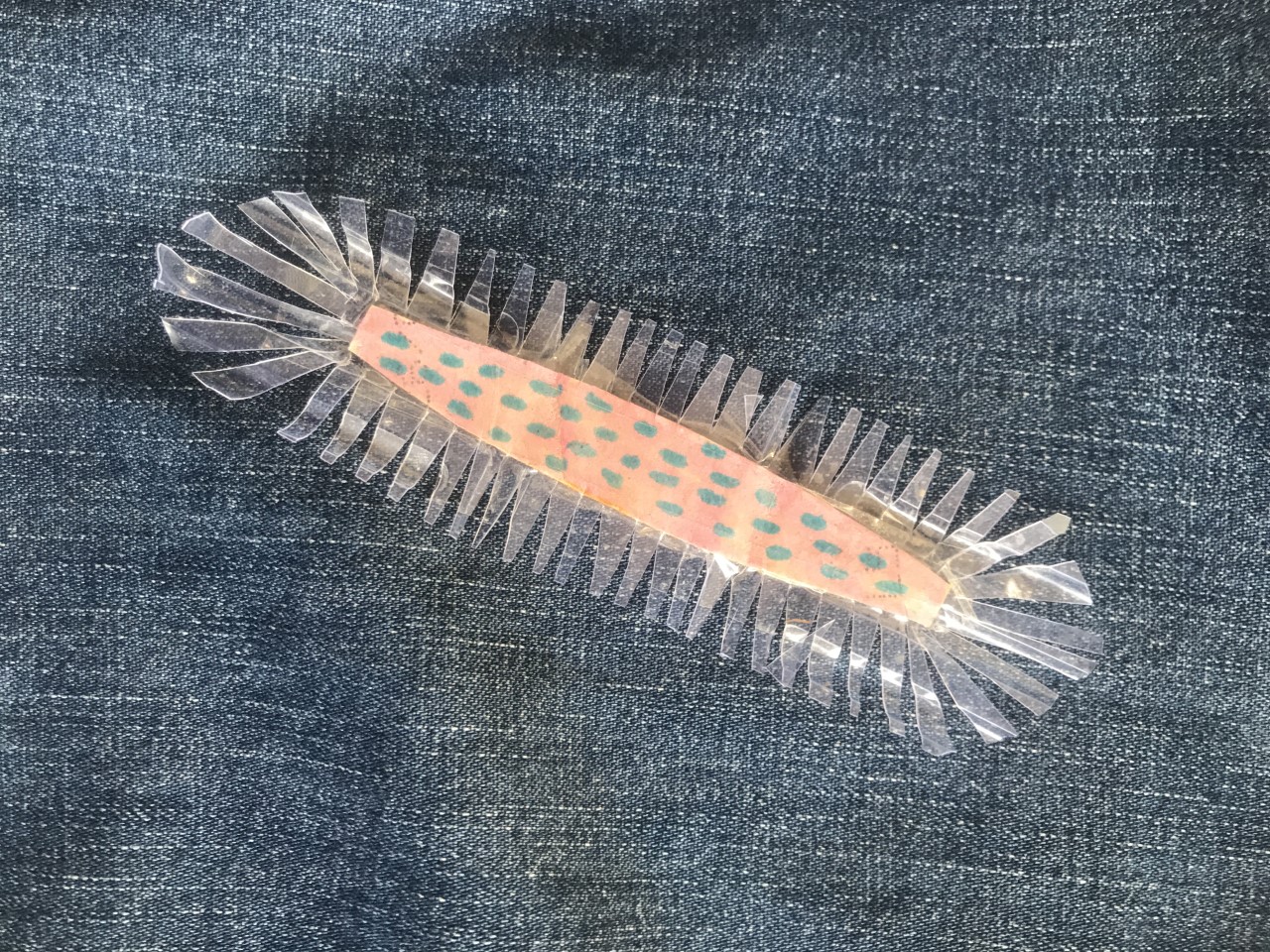 Step 4
Cut little legs all the way around. You've got your first plankton!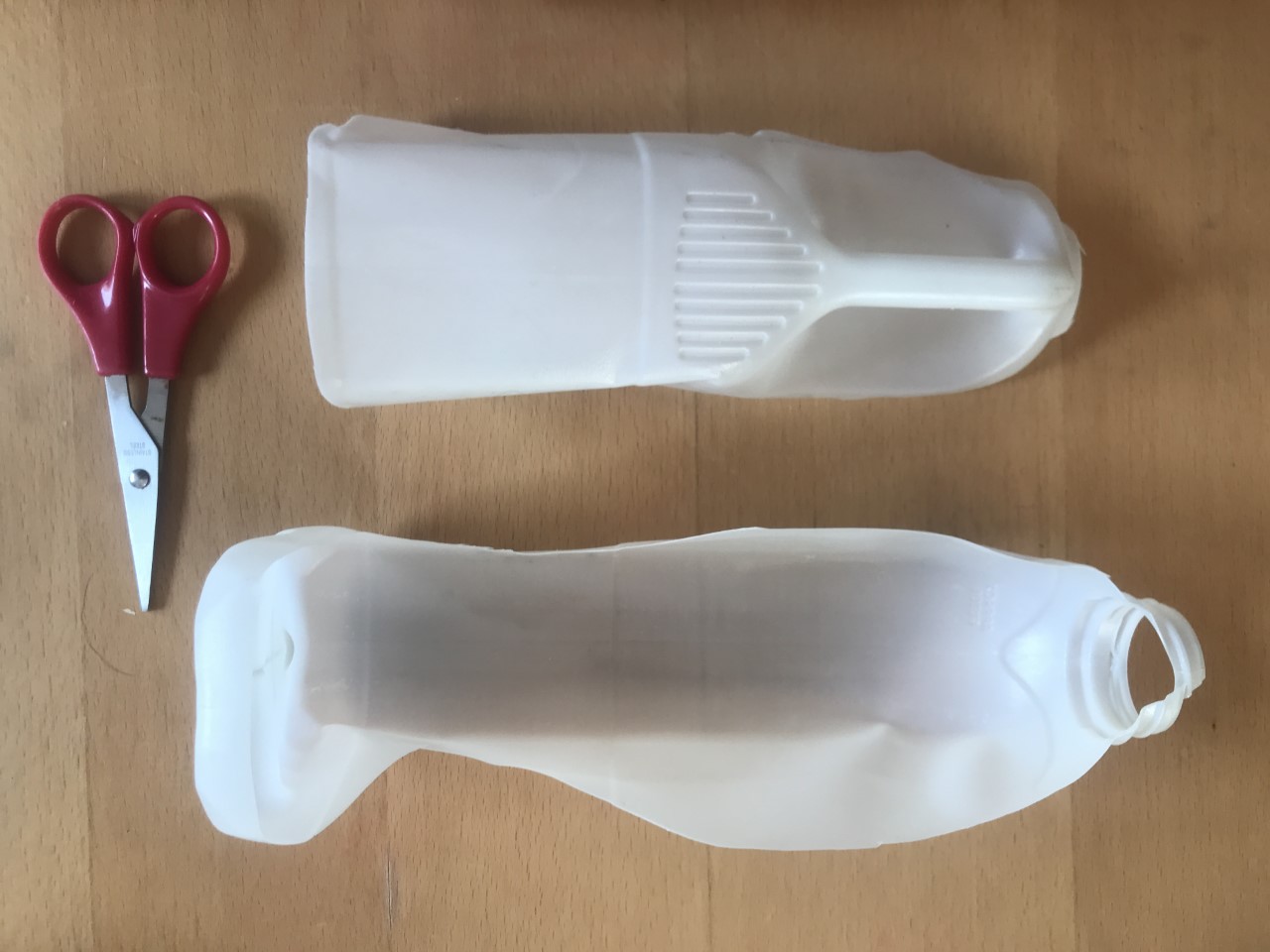 Plankton 2 
Step 1 
Cut your platic milk bottle in half along it's length. If you need help for this step, you can ask an adult.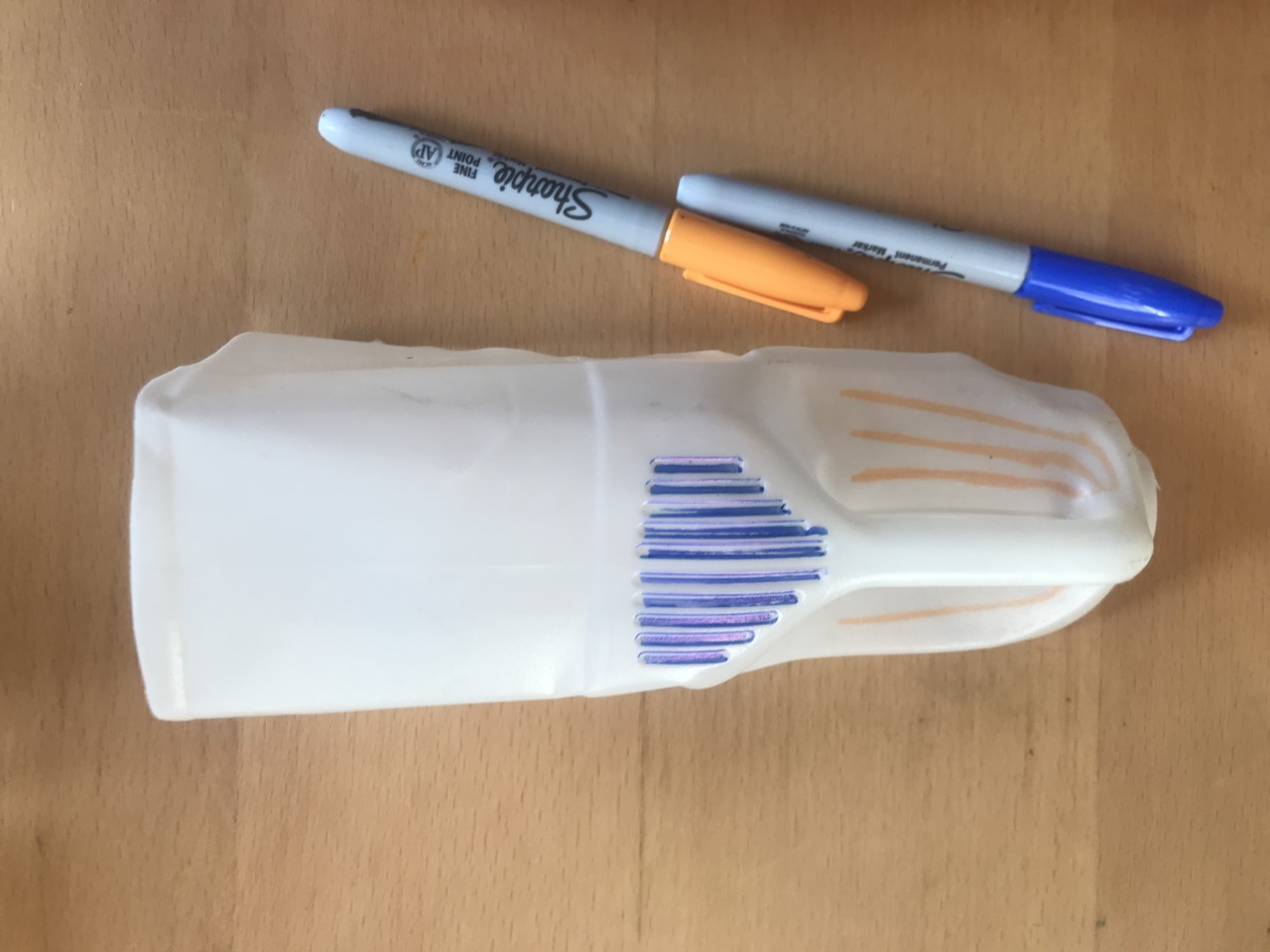 Step 2 
Use felt-tips to colour in your shape. Your pattern could be inspired by real plankton, or it could be crazy.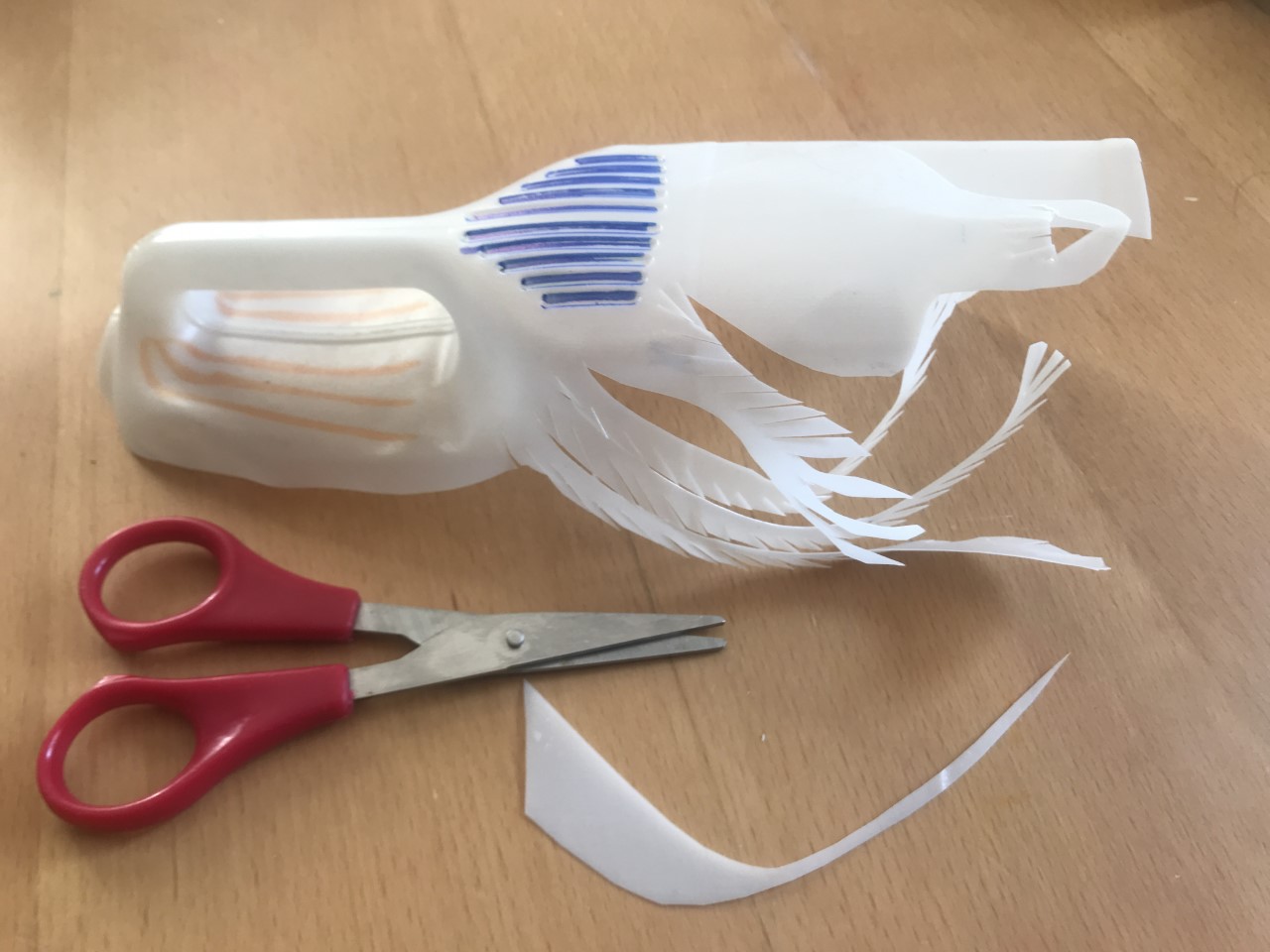 Step 3
Start cutting out legs and antenna, you can fold the plastic bottle and then snip in to make little cut patterns in the main body of your plankton.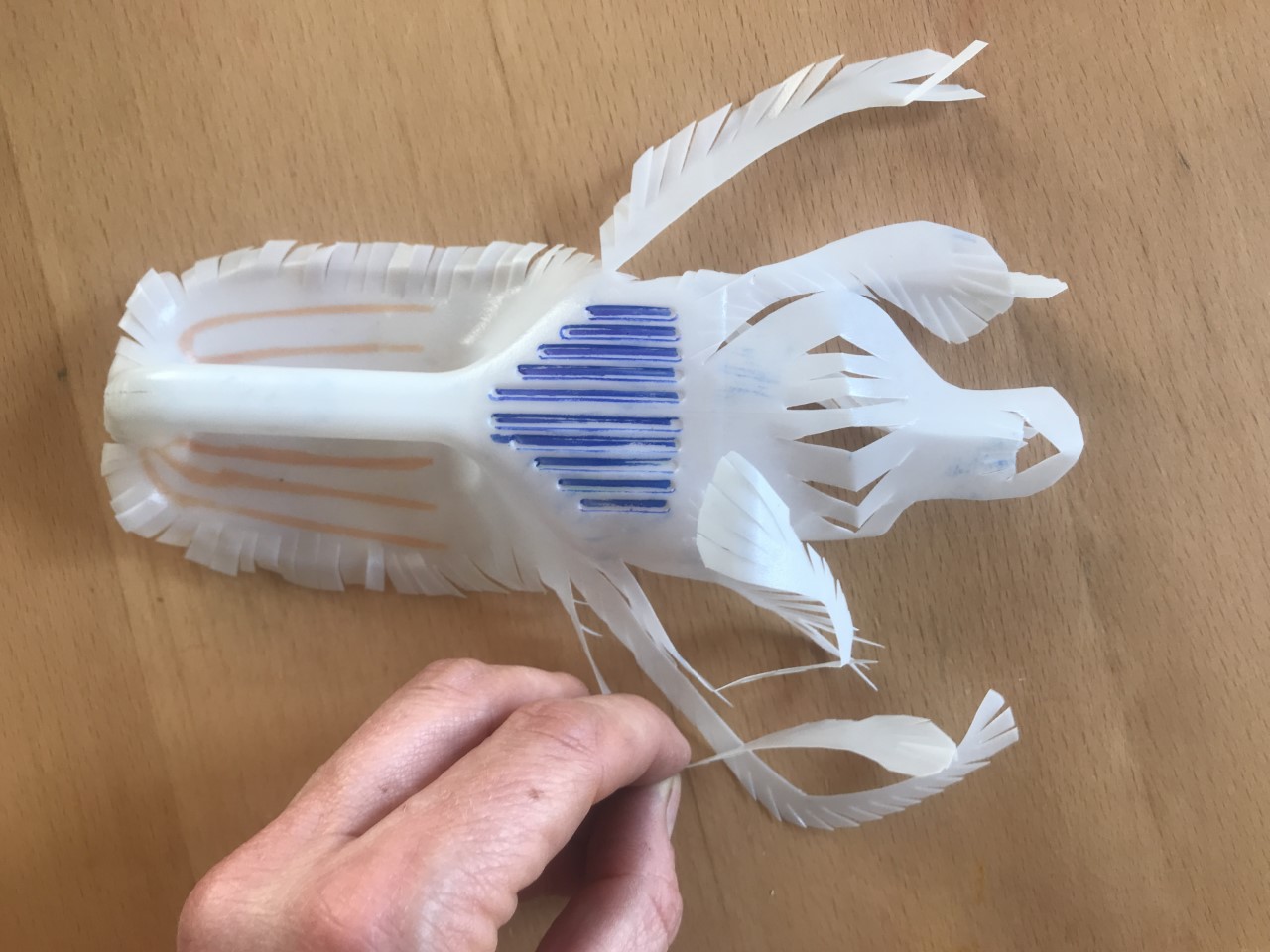 Step 4
Fold and shape your legs to make a form. Your second plankton is completed!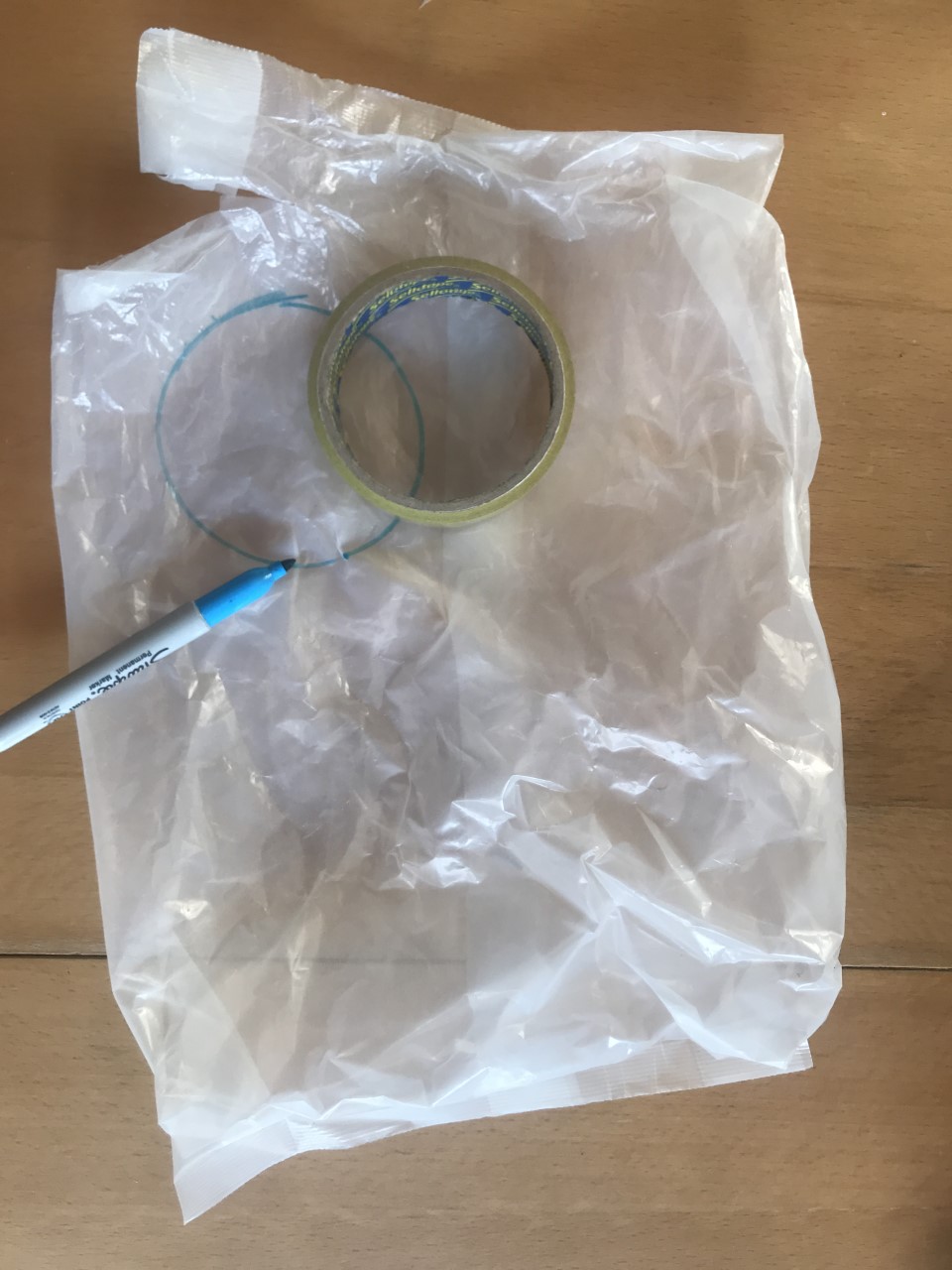 Plankton 3
Step 1 
Draw a circle on a plastic bag. You could use a cereal bag, and mark a circle on it with your sellotape roll.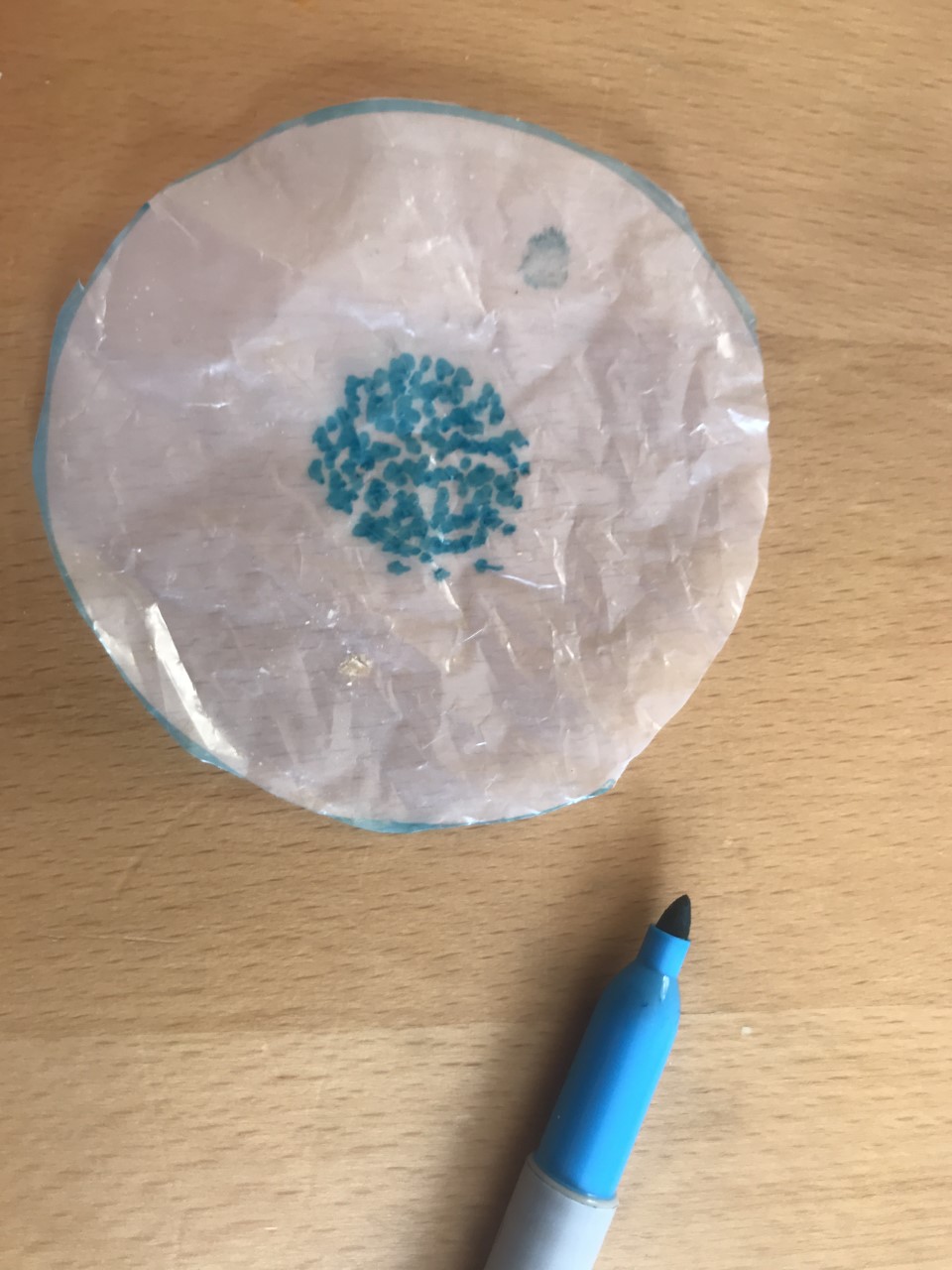 Step 2 
Cut out the circle and colour in a central body.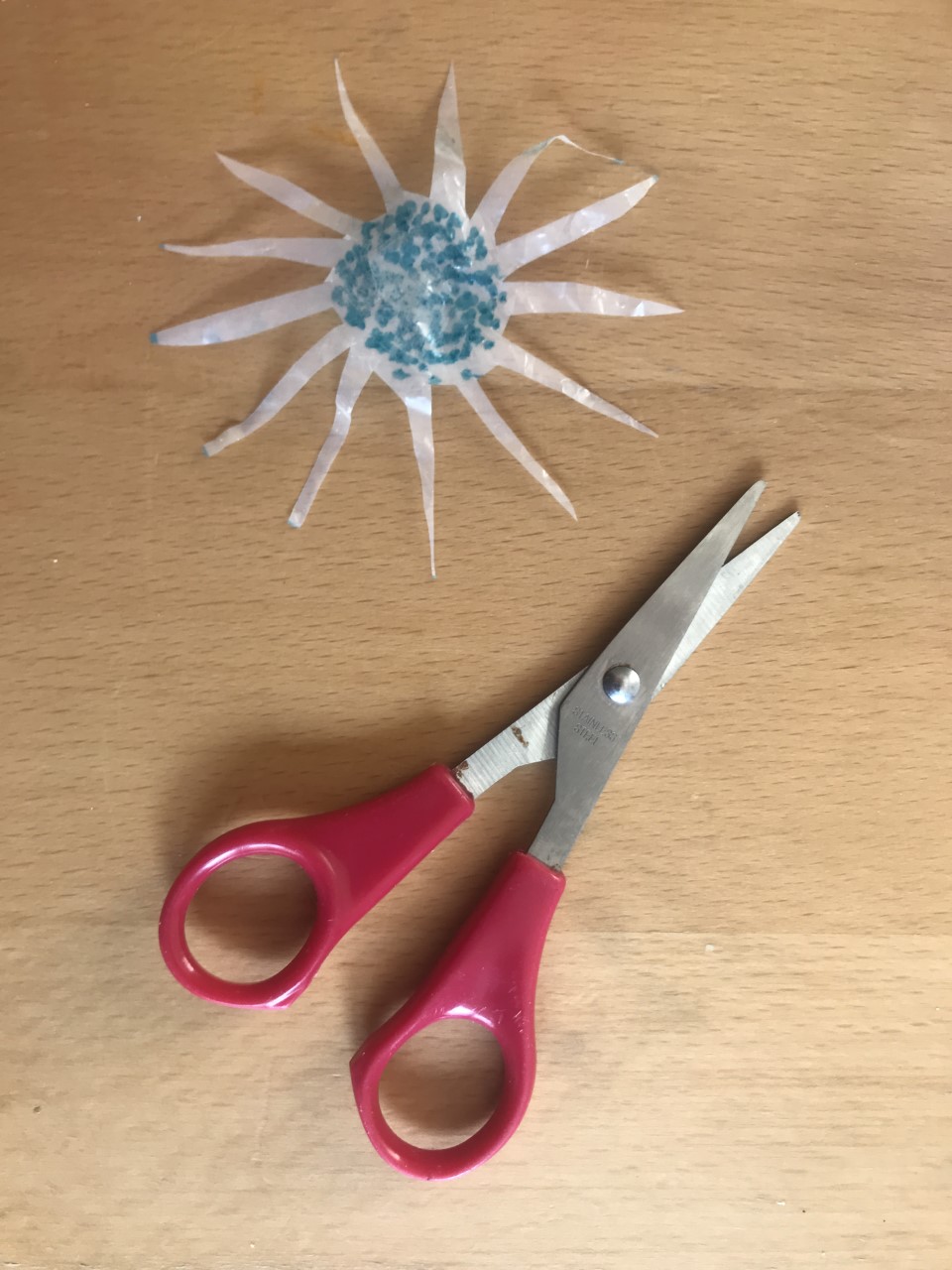 Step 4 
Make lots of cuts around the outside to create some legs. Your third plankton is complete!
Option 4 
Step 1
Unroll a loo roll and find a plastic packaging bag. Draw a body onto the loo roll, colour it in and stick it onto the plastic bag.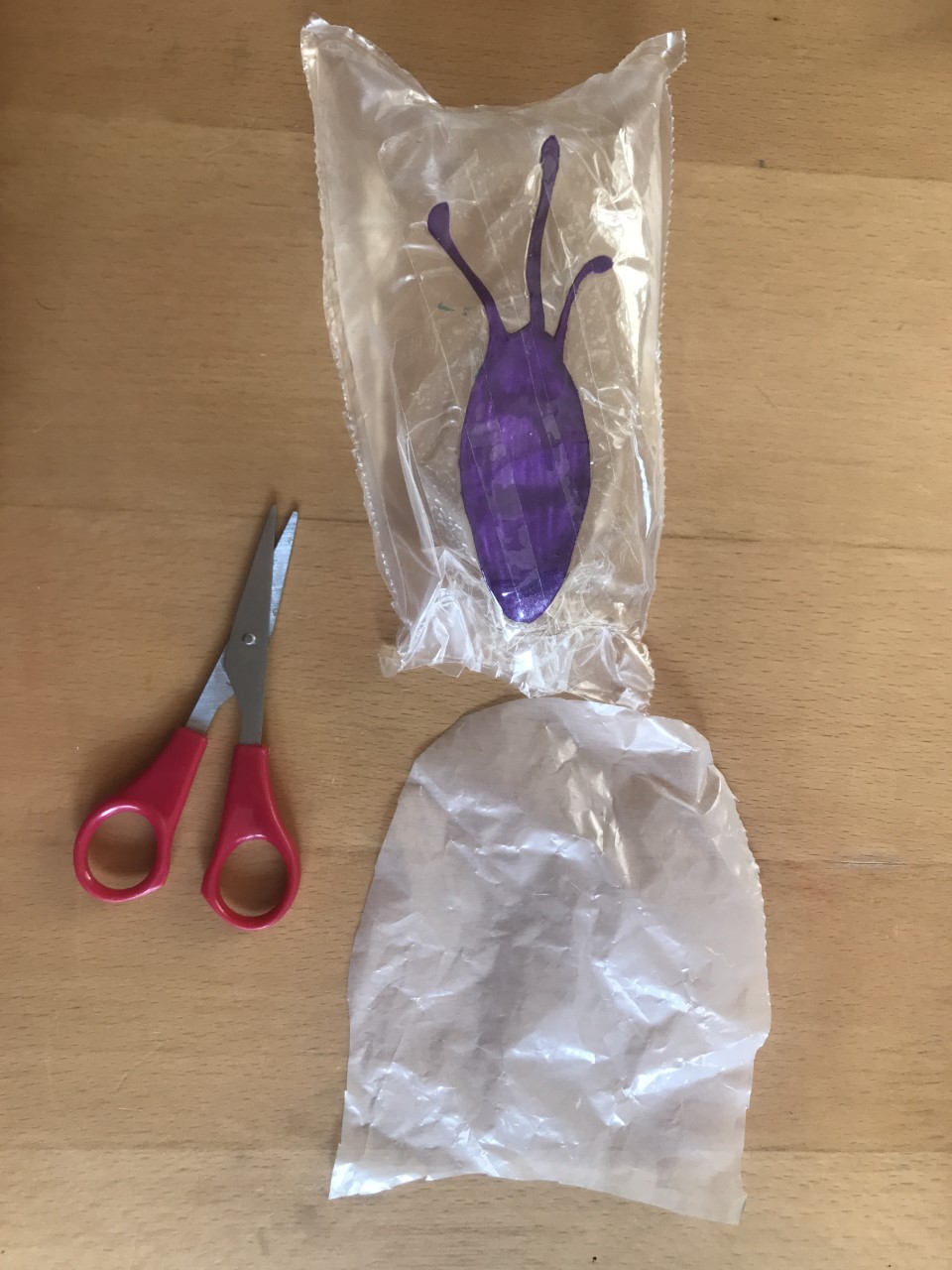 Step 2 
Stick on a shape for legs with sellotape.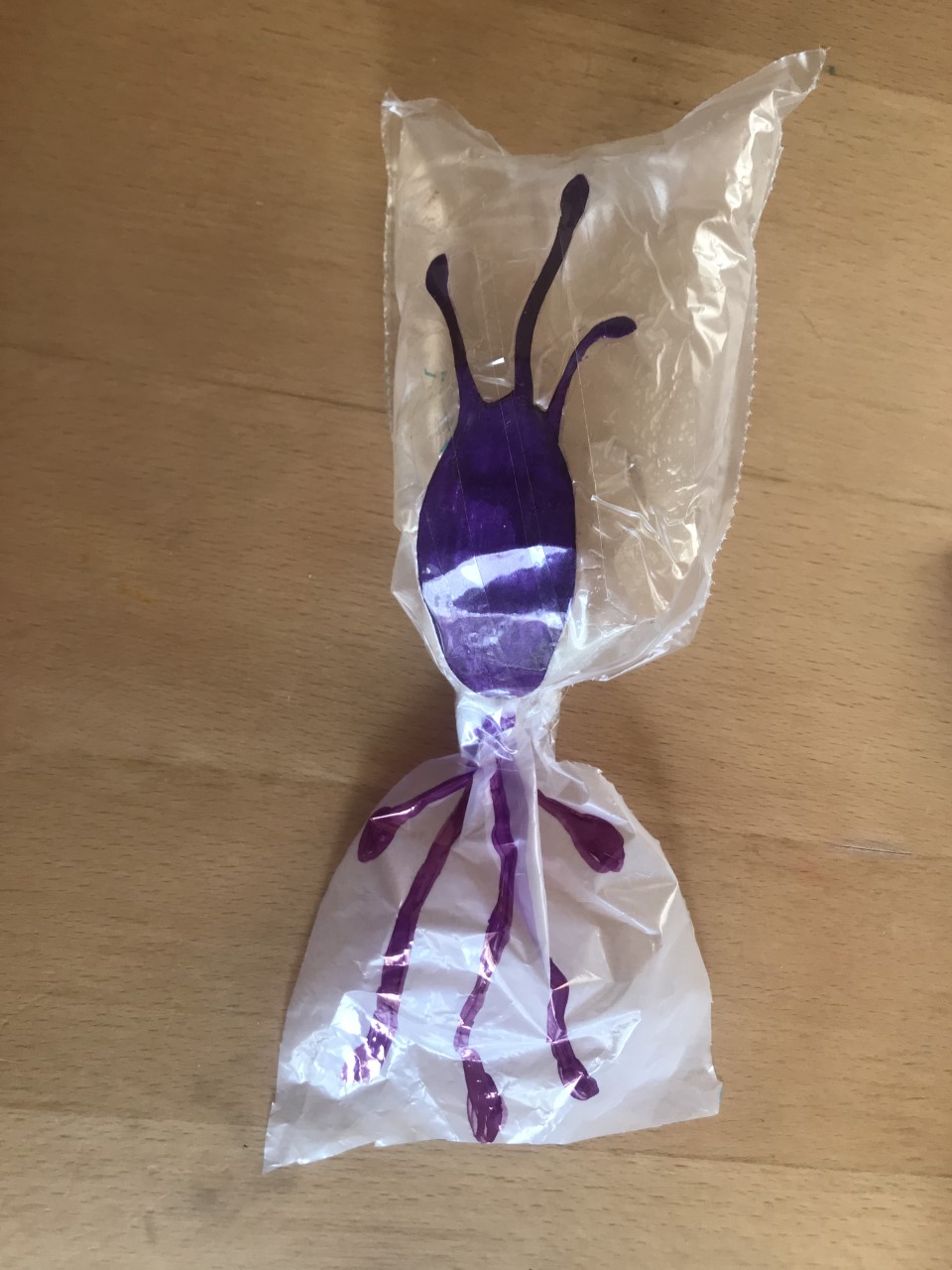 Step 3
Add legs. You've finished your fourth plankton!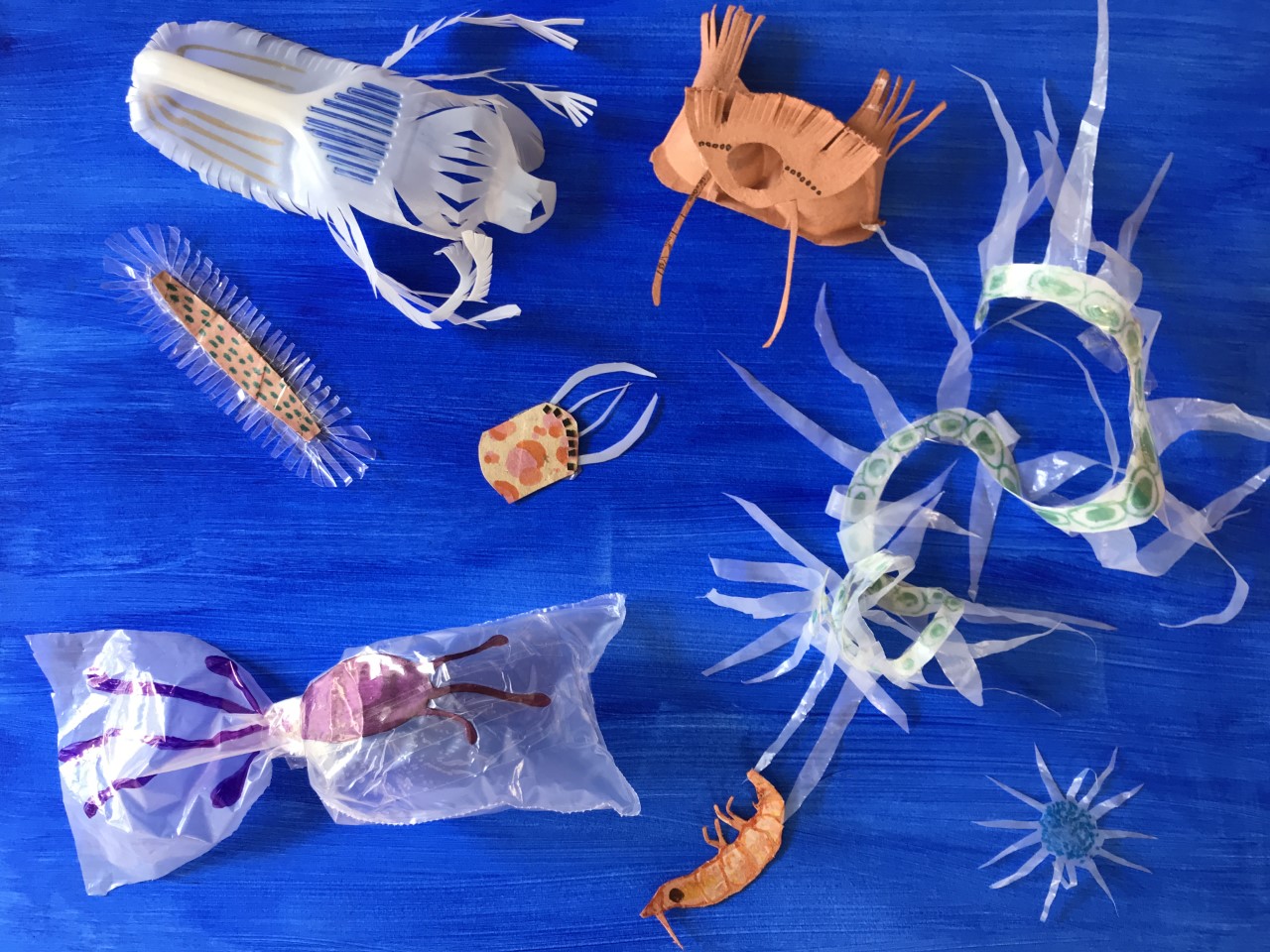 Put all your plankton together into an underwater scene.