Create a beautiful sea scene of your own in paper and paint.
What is quilling?
Quilling is an art form that uses rolled or twisted strips of paper to create shapes and designs. 
You will need:
Thin strips of paper cut into half cm strips.
Small sheet of paper for the background (postcard size)
Some colouring materials - paints and a brush (or colouring pencils or felt tip pens anything you wish to use)
Glue
Created by artist Brenda Coyle.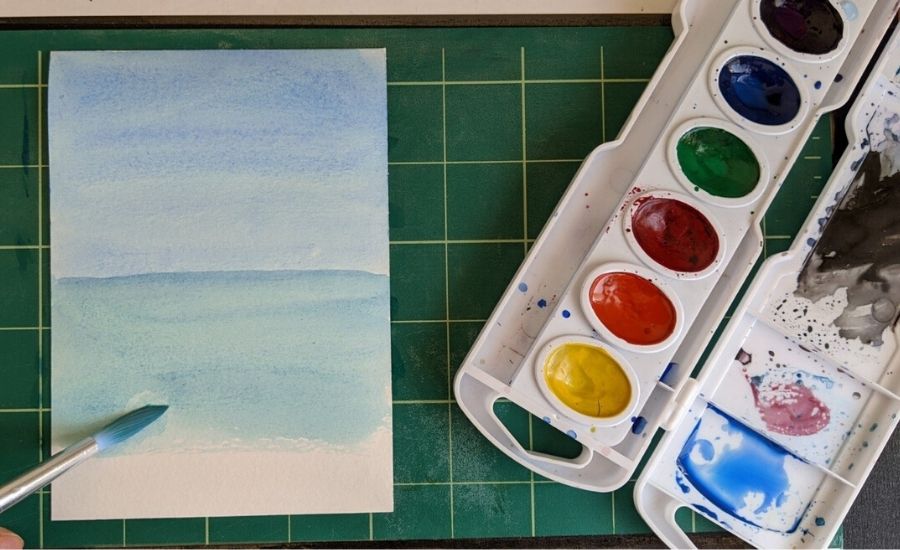 Step 1
Paint in the sky and the sea.
Let it dry.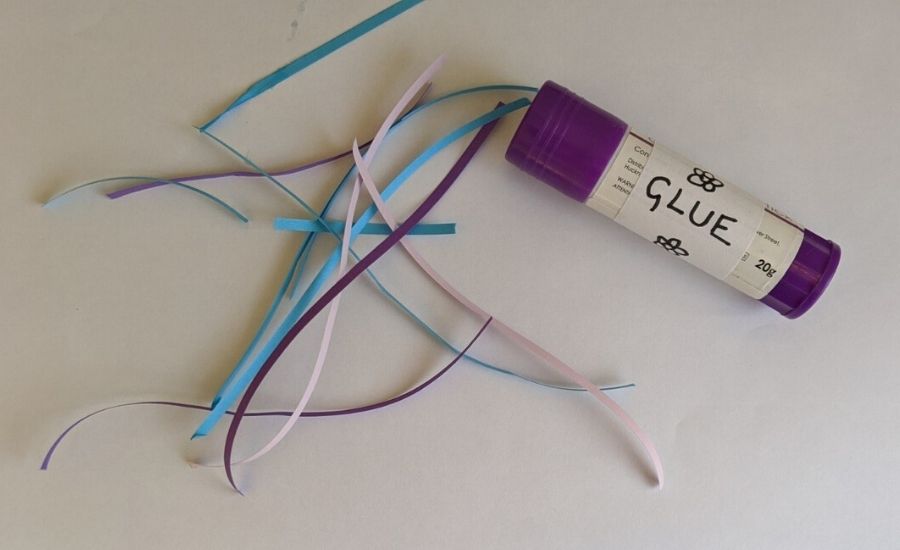 Step 2
Let's start quilling…!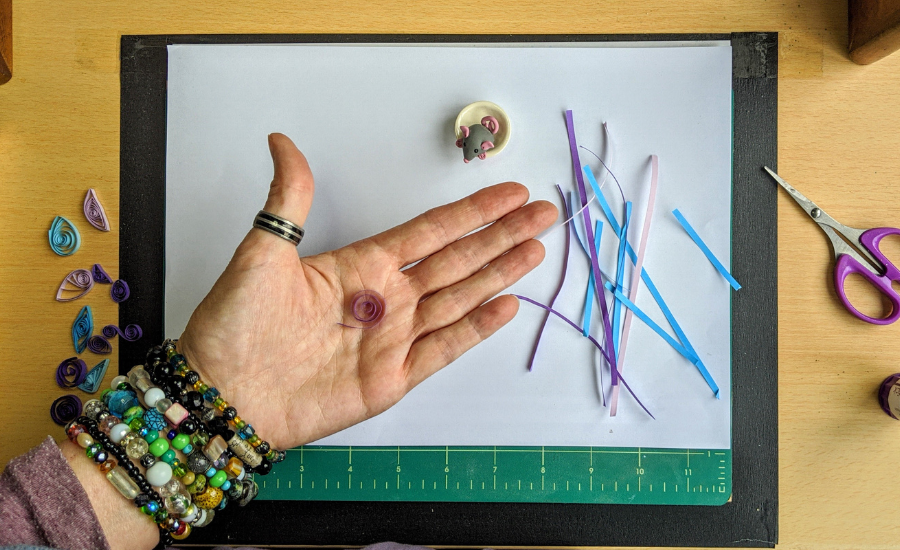 Step 3
First we need to make coils by circling the ends of the paper strips.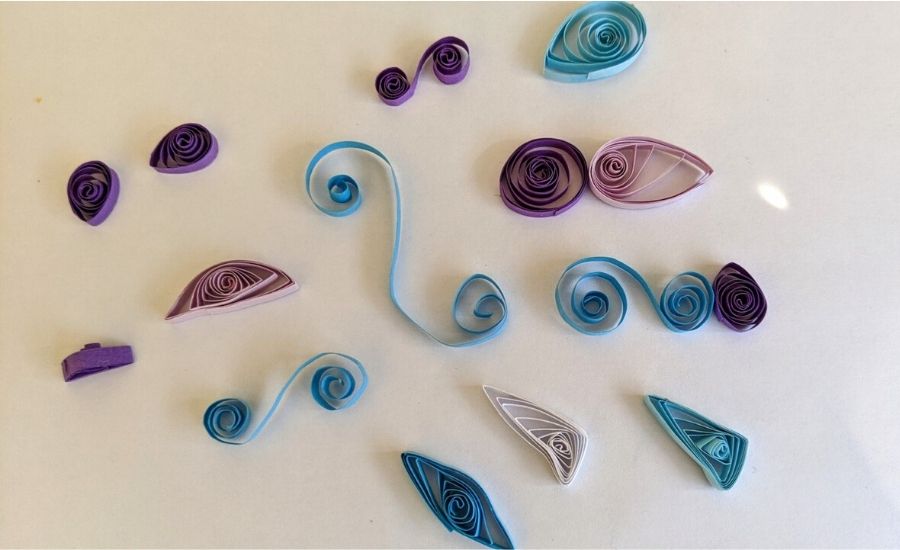 Step 4
Squeeze each coil to make different shapes.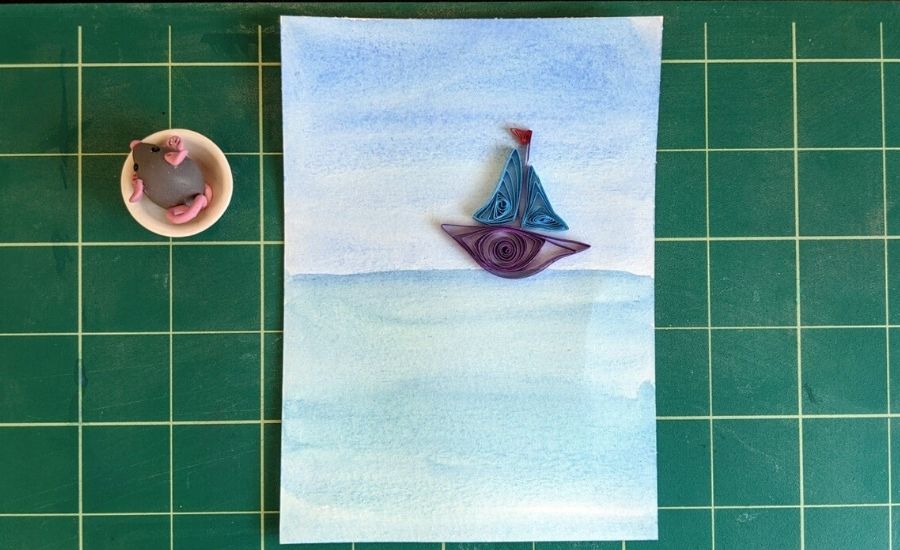 Step 5
Stick the shapes to your painting.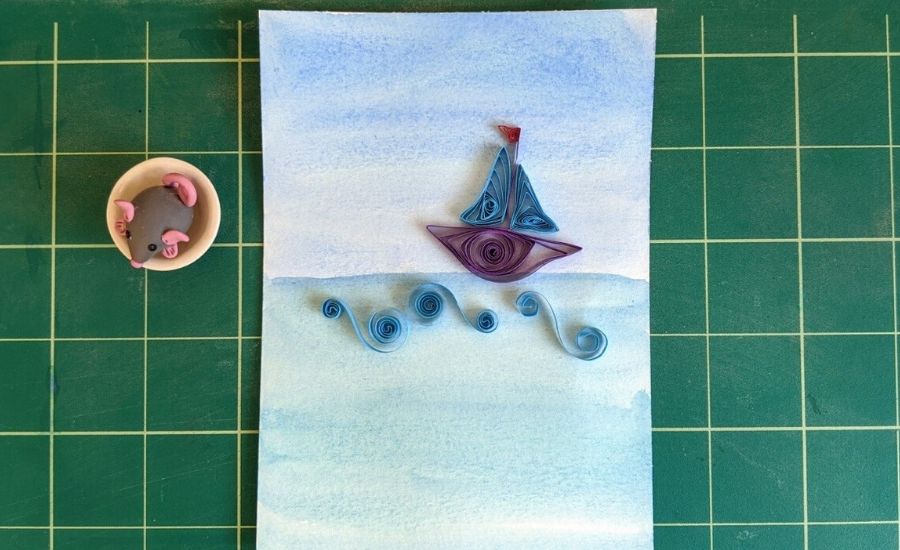 Step 6
Make some double spiral shapes for the waves.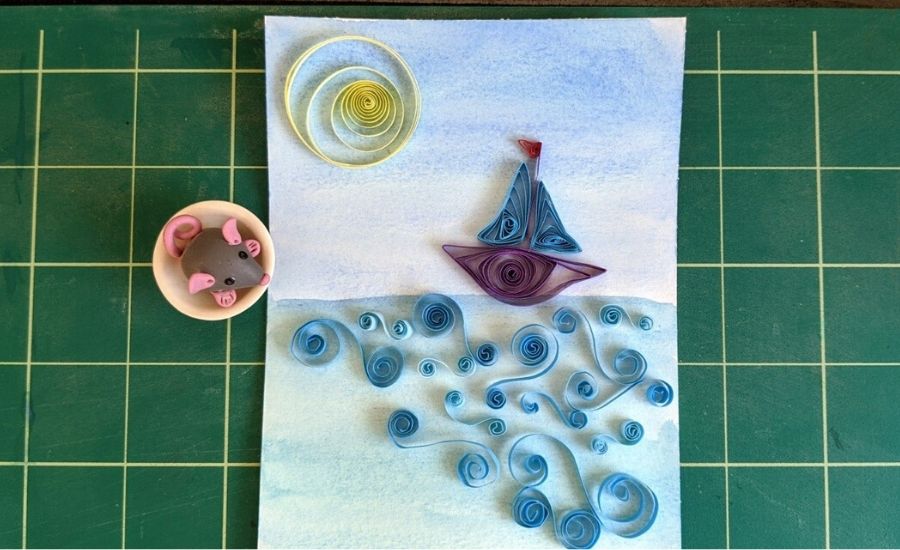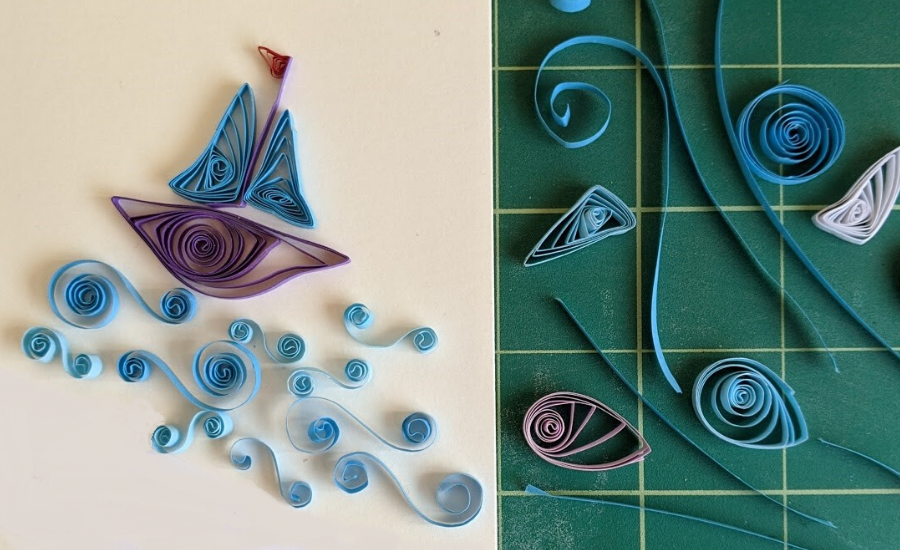 Step 8
Enjoy and make more pictures using other quilling shapes
Enjoy!
What other sea scapes will you make?
Why not try adding some sea creatures to the scene
What are your ships called?
Can you write a story to go with your picture?