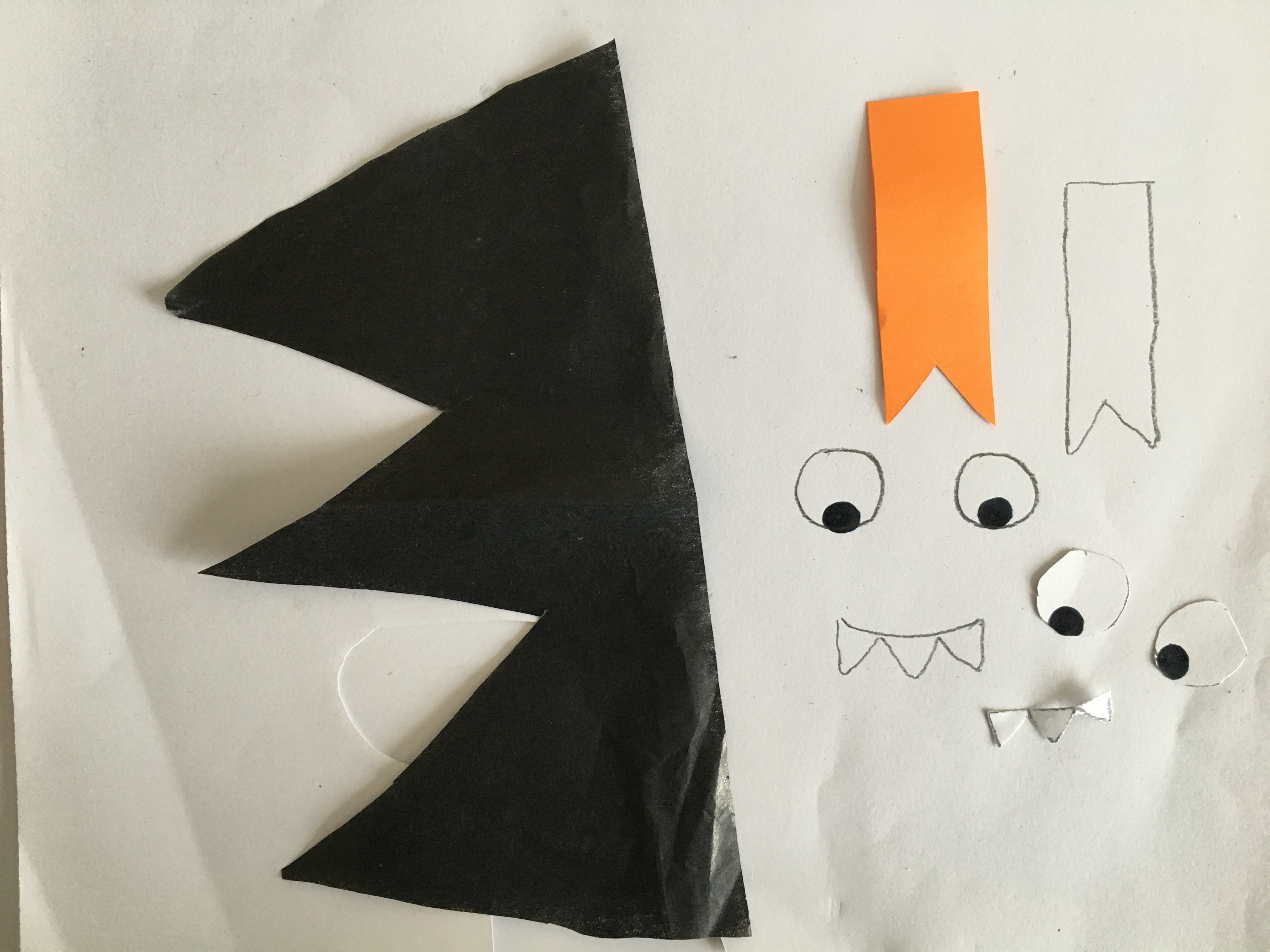 Step one
Take a piece of paper and draw out a tongue, some eyes, teeth or horns – whatever you like. You can colour things in if you would like to.
Cut out the shapes you have made (if you need some help, ask your adult).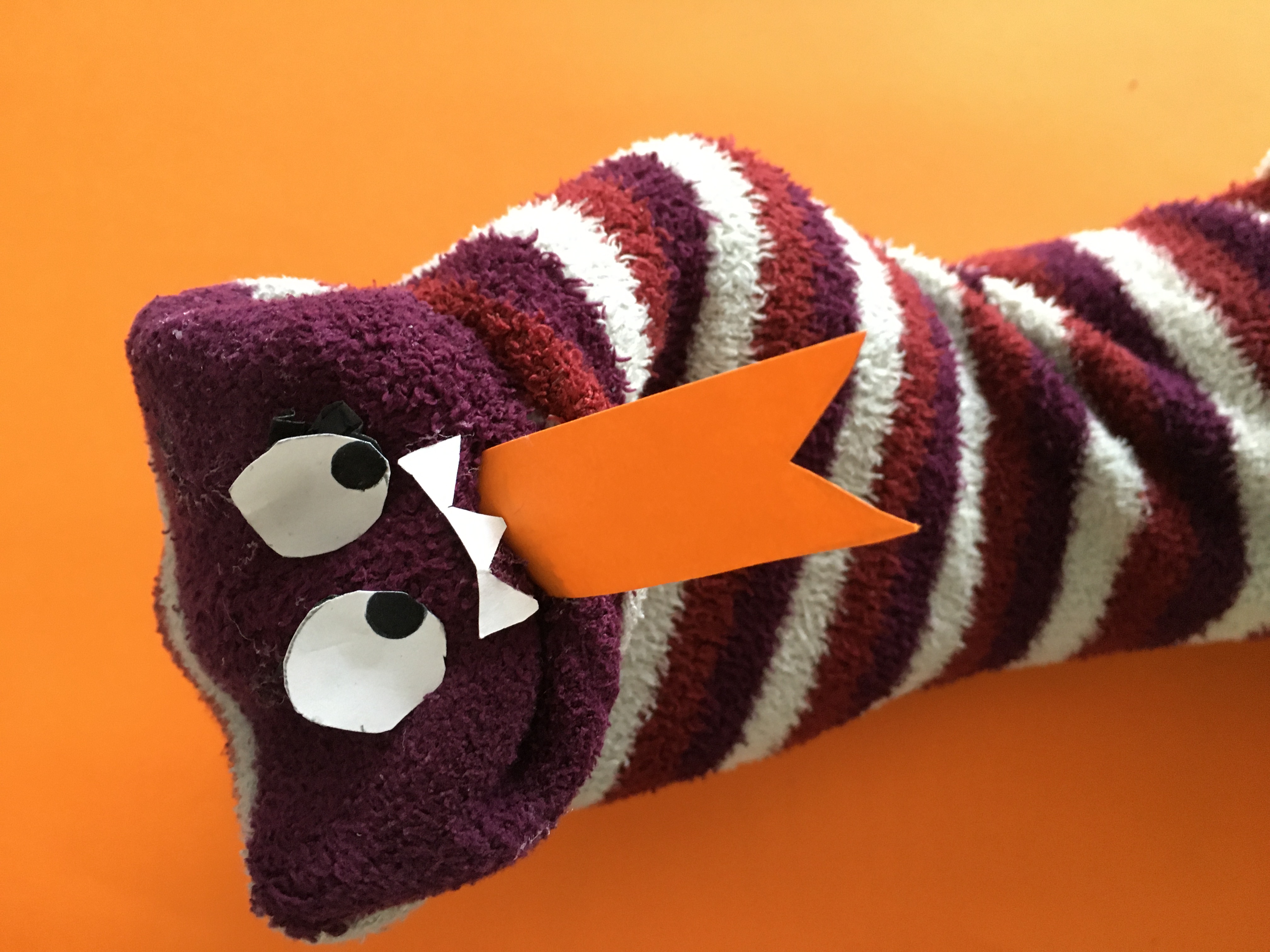 Step two
Add your shapes to your sock.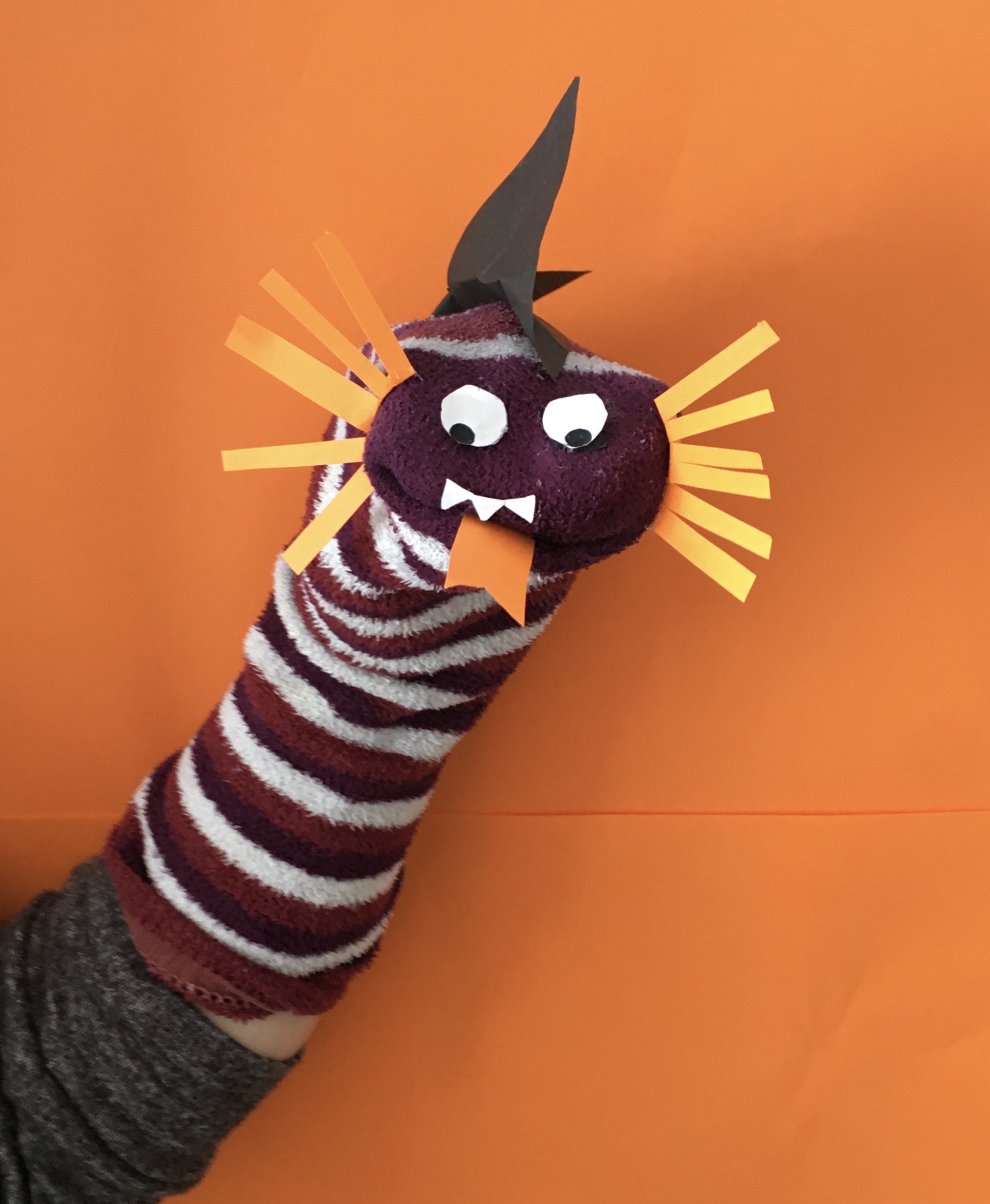 Enjoy
Put your sock on your hand and you have a sea monster puppet!
Does your sea monster have a name?
Can you tell a story about your sea monster?