The Queen's House in Greenwich has a fantastic art collection including the iconic Armada Portrait of Elizabeth I. 
Find out more about the Armada Portrait
Elizabeth I is one of the most famous Queens of England. She was the last Tudor monarch and the 44 years that she was Queen became known as the Golden Age.
There are lots of inspiring women in the collection at the National Maritime Museum and Queen's House.
For this craft we have picked Elizabeth I, the pirate Ching Shi, and throat singer Tanya Tagaq, who's song is in the Polar Worlds gallery at the National Maritime Museum.
If you were going to create a gallery of three amazing women in your life, who would you pick?
You will need
3-5 pieces of paper A5/A6
Glue
Scissors
Any colouring materials i.e. felt tips, coloured pencils, crayons
Drawing pencil
Optional – coloured paper, collage material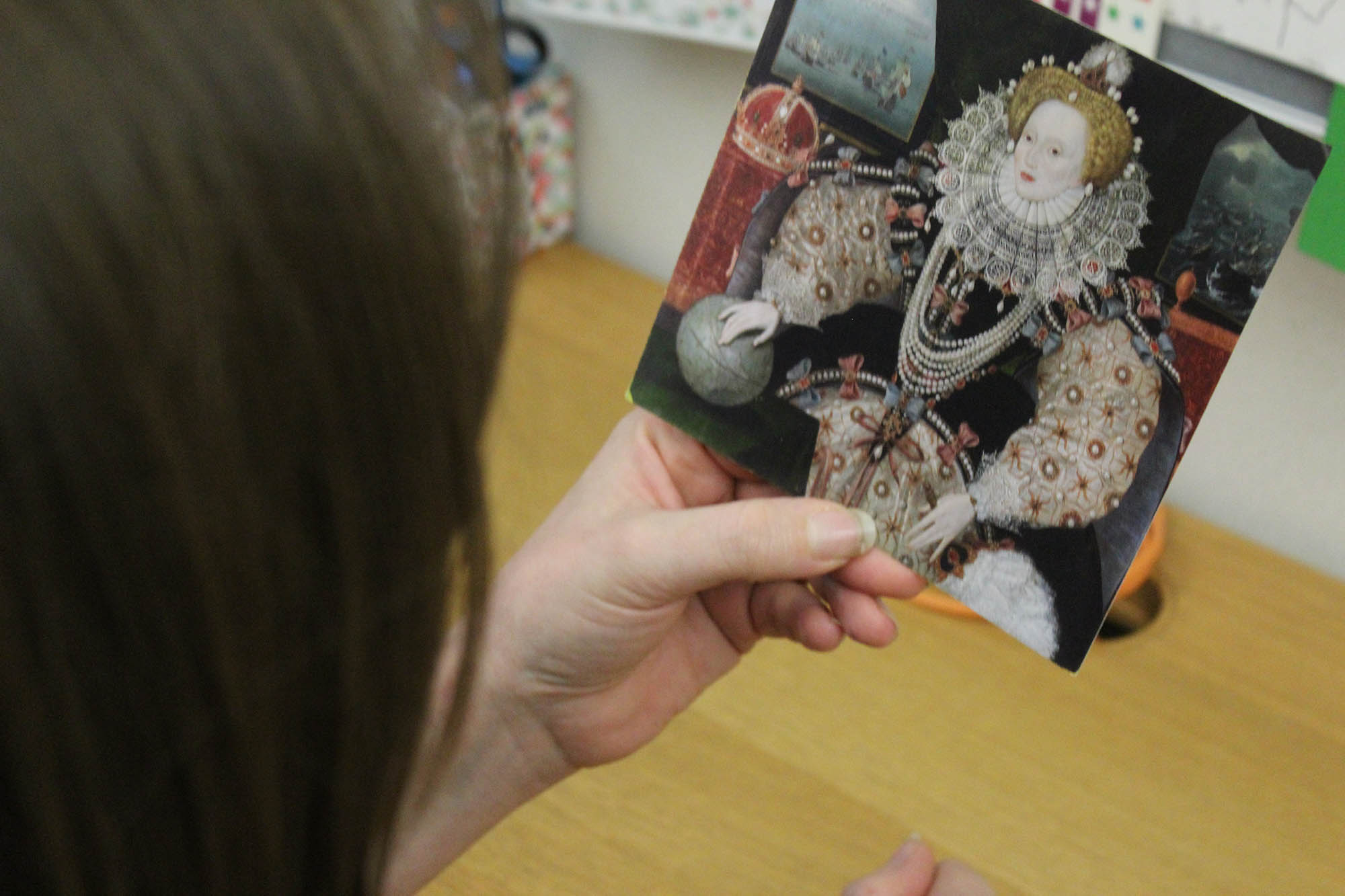 Step 1
Decide which three women are going to be in your gallery. Who do you admire? 
You could use a photo of them to help you with the next step.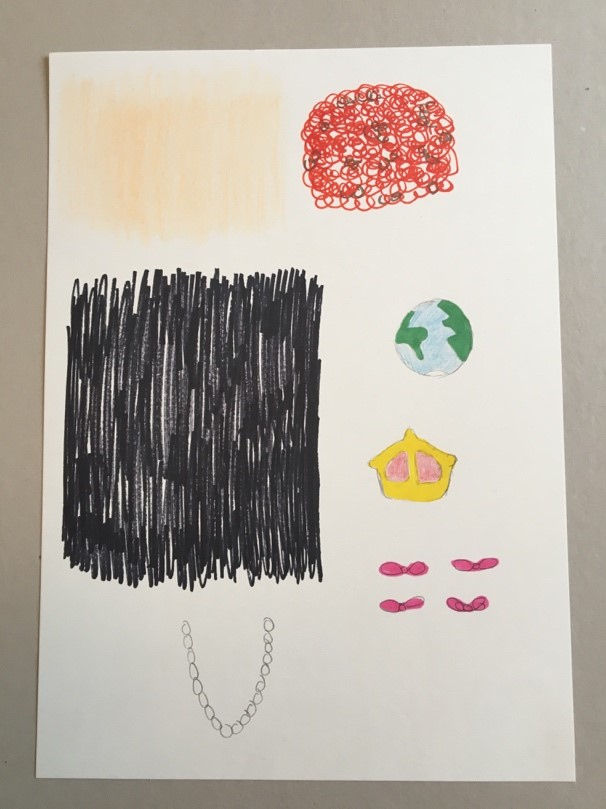 Step 2
Use felt tips and colouring pencils to create patches of colour for different parts i.e. hair, face, clothing etc . You can use coloured paper and collage if you have it.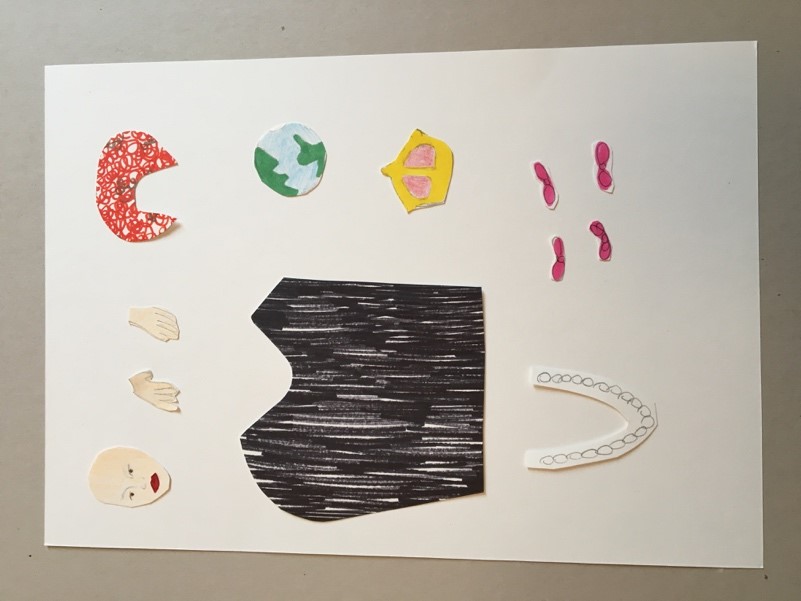 Step 3
Draw and cut out any objects or symbols that you could add to the portrait that tell us more about the person. Here, the crown shows Elizabeth's right to rule.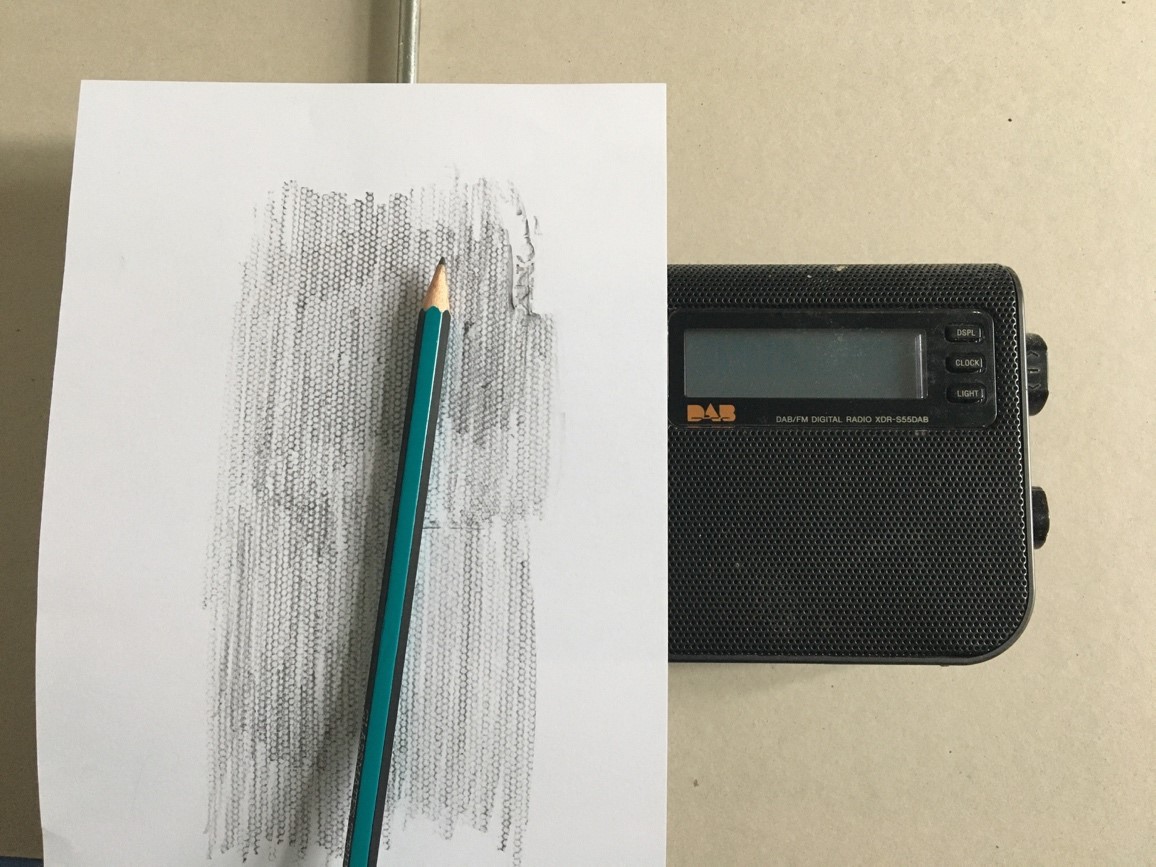 Step 3 a
For the fabric on Elizabeth's dress you can create some rubbings of anything with a texture in your home. We used a radio.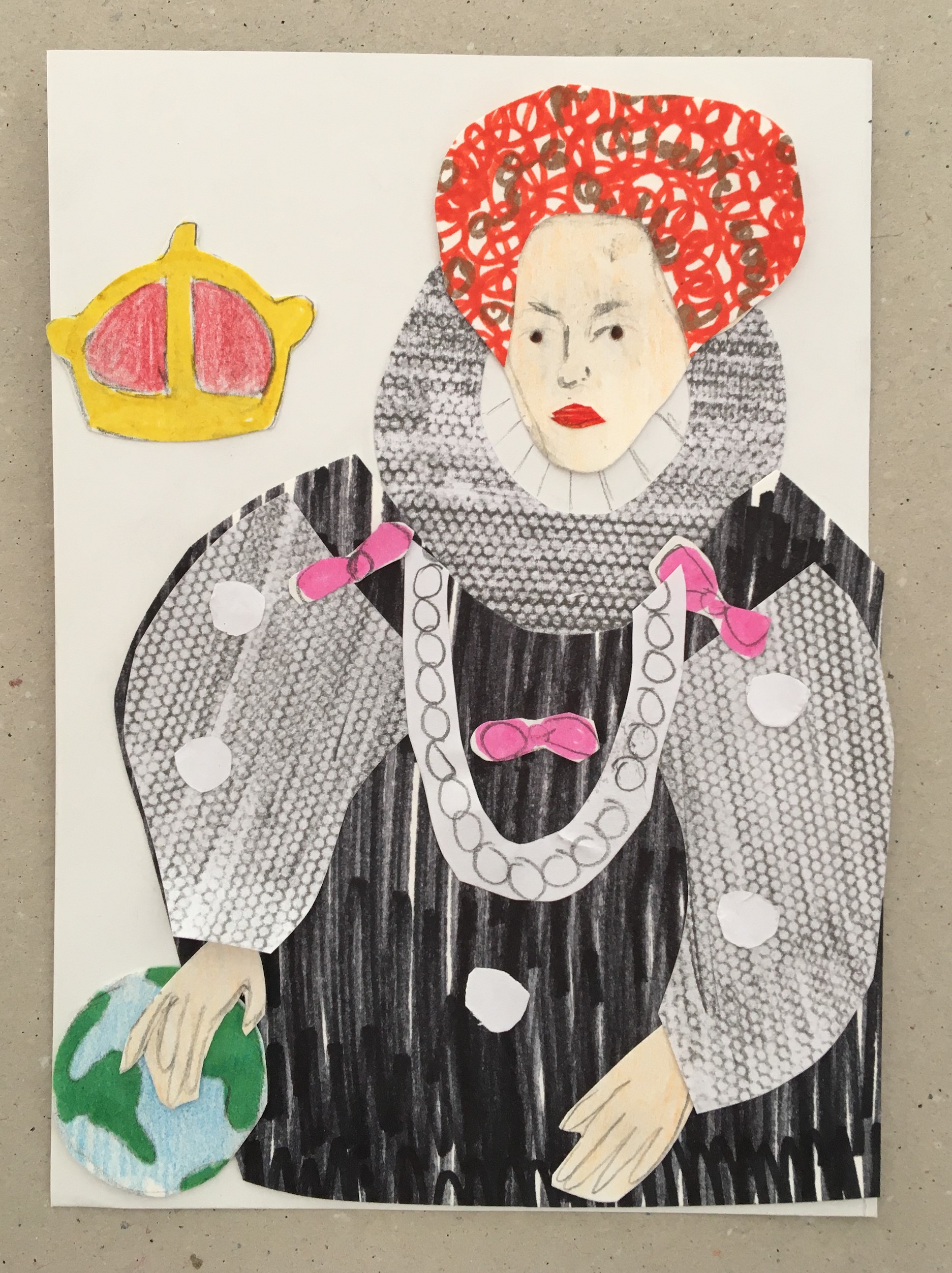 Step 4
Put all your pieces together to create a collage of your person.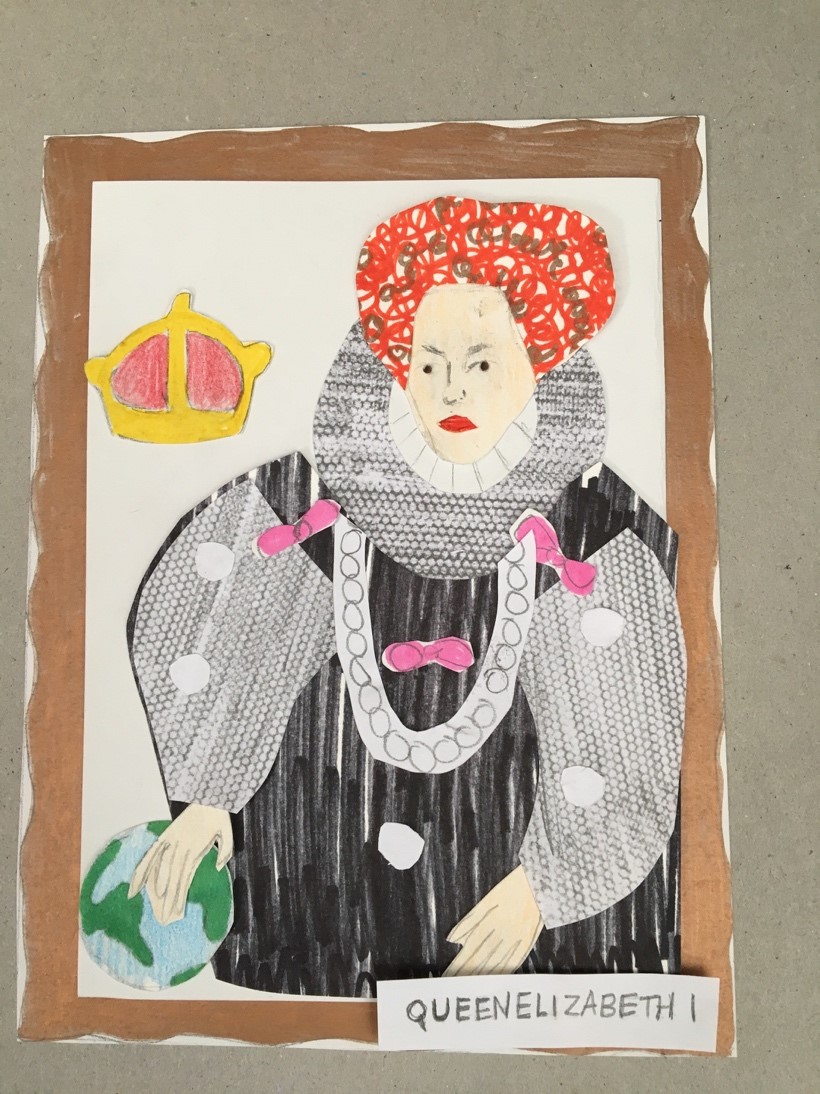 Step 5
You could add a frame and label to your portrait too. Don't forget to include the name of the artist - that's you!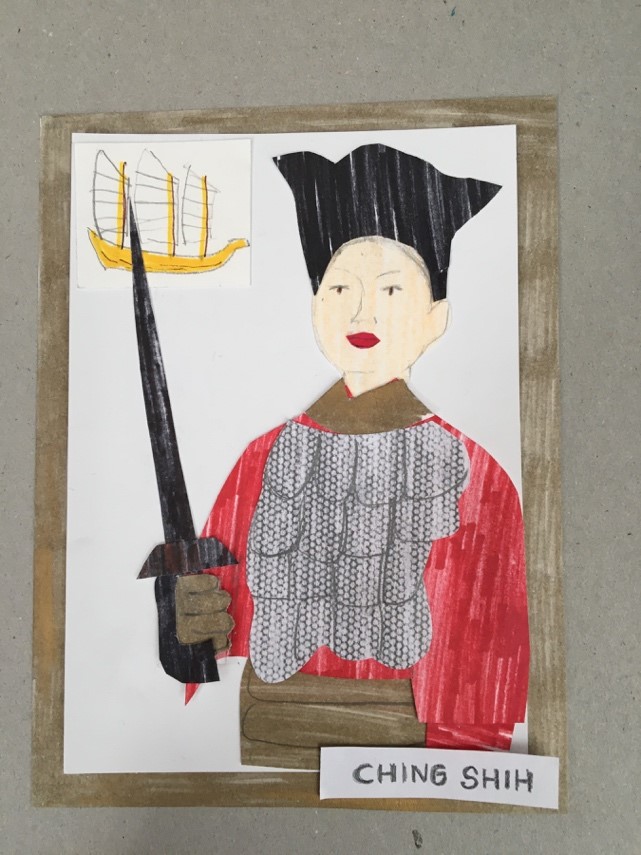 Step 6
Now to create your second portrait! Don't forget to include some objects or symbols to help visitors to your gallery understand more about the person.
Our second portrait is of Ching Shi, a powerful Chinese pirate from the 1800s. She is known as one of the most successful pirates in history and controlled a fleet of pirate ships known as junks and over 80,000 pirates.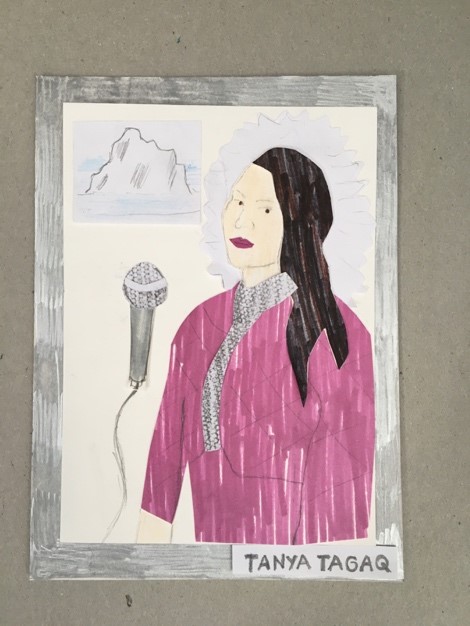 Step 7
Finally, create your third portrait.
We've chosen Tanya Tagaq, who is an award-winning throat singer. Her music and compositions are featured in the Polar galleries at the NMM. She has also written a book about her experience of growing up in the Canadian Arctic in the 1970s.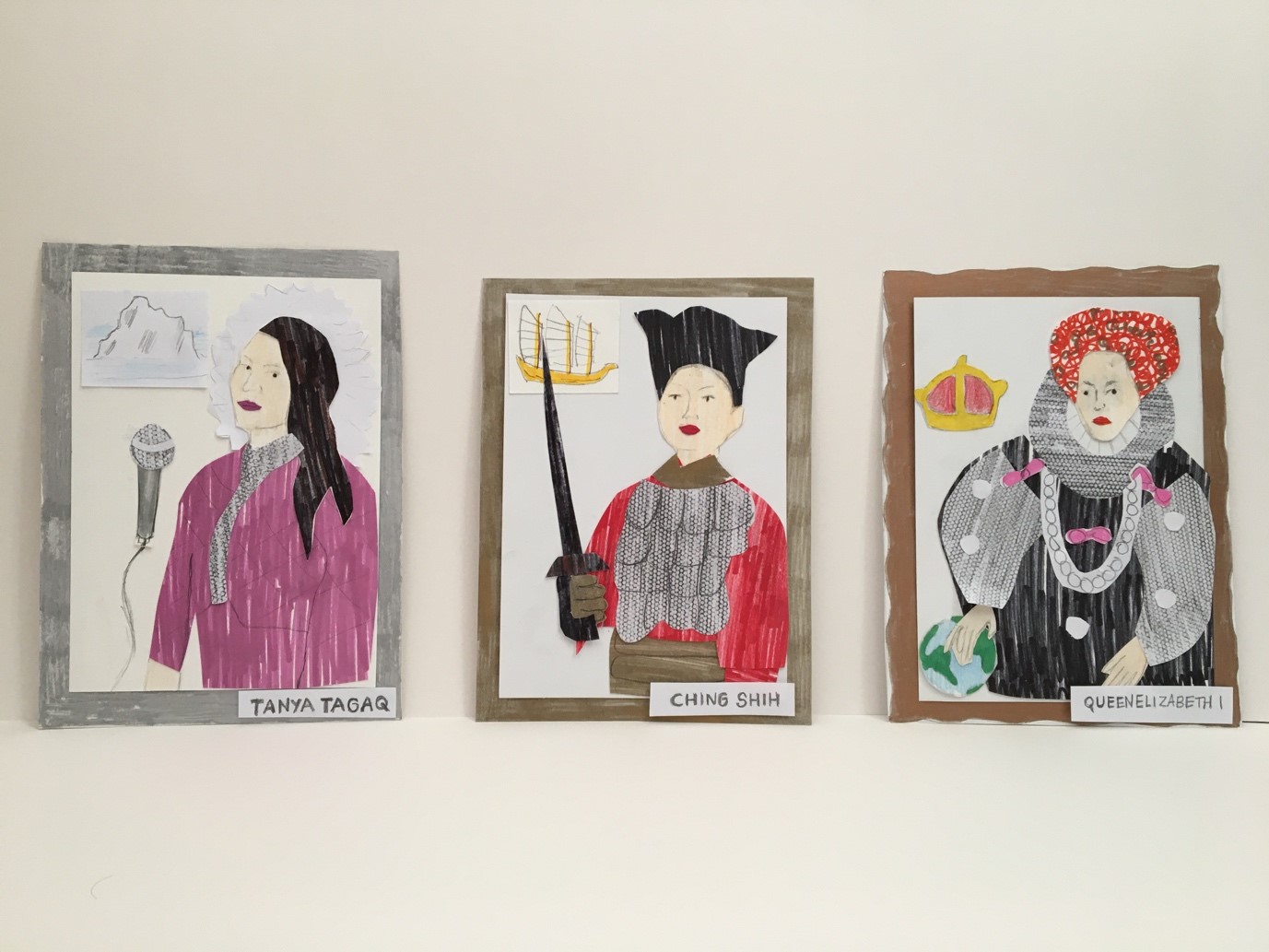 Step 8
When you have your three portraits you could display them together as the start of your own Art Gallery starting with celebrating amazing women.