Pride is traditionally celebrated in London in June. Since 1972 the LGBTQ+ community have celebrated Pride with a march through the city. As part of the parade people of all ages, races and faiths, from all sexualities, come together to celebrate the equality and visibility of the LGBTQ+ community.
This Pride why not create your own ship to celebrate LGBTQ+ maritime history? You can create a colourful ship with lots of rainbows and bunting like you would see on the Pride parade. Why not have a look at some of the ships in the Museum's collection for inspiration about shape and design?
Explore our Pride celebrations
You will need: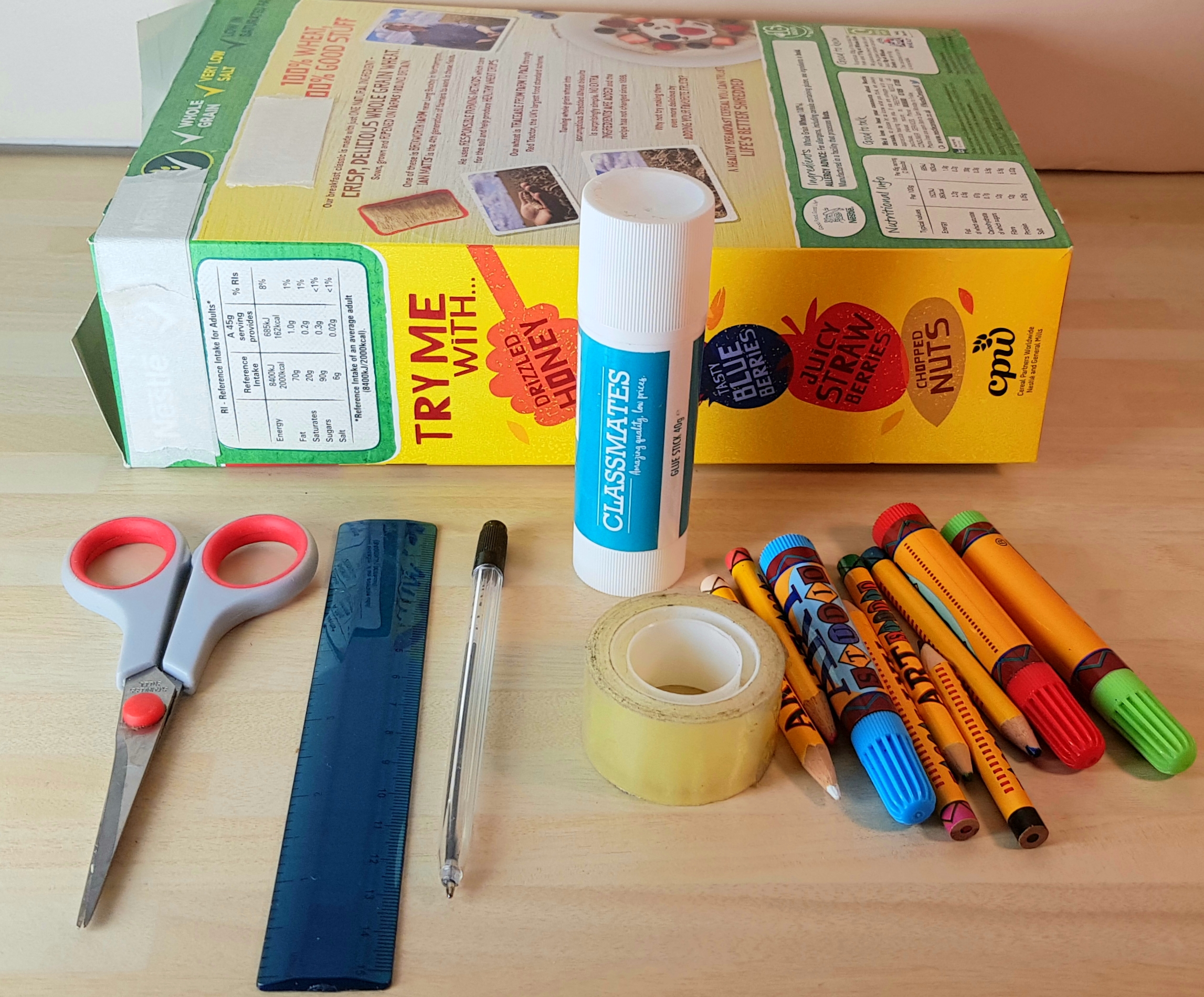 Cereal box, or similar
Glue
Tape
Scissors
Ruler
Pen
Felt tips, pencils or crayons
Paper
You can choose to make the hull and decorate it following these instruction, or scale it up using toilet rolls for masts, adding bottle lids, smaller boxes and other recycled items.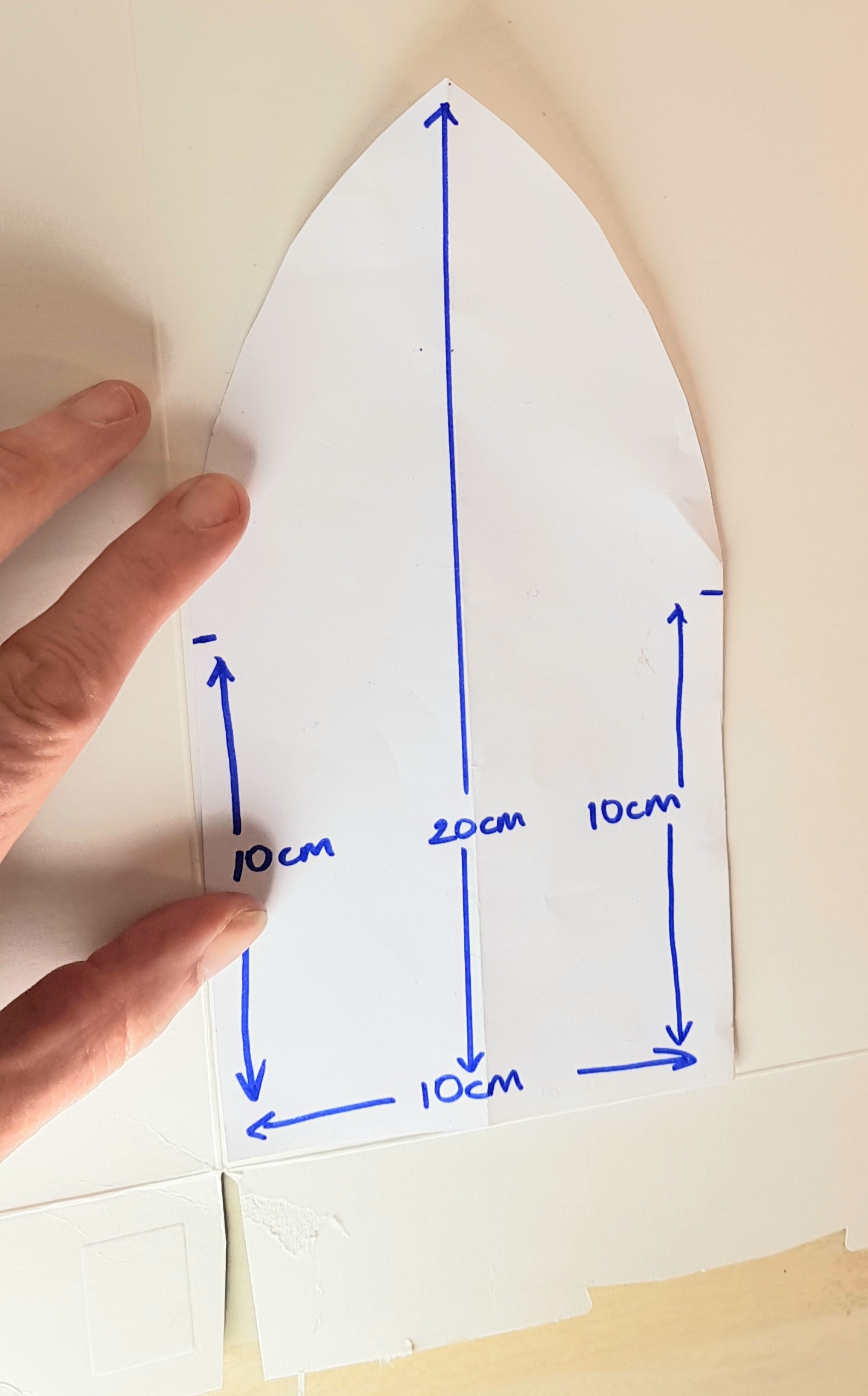 Step 1
Cut out the shape of a ship's hull out of your cereal box. Carefully cut this out. You might need help from an adult for this.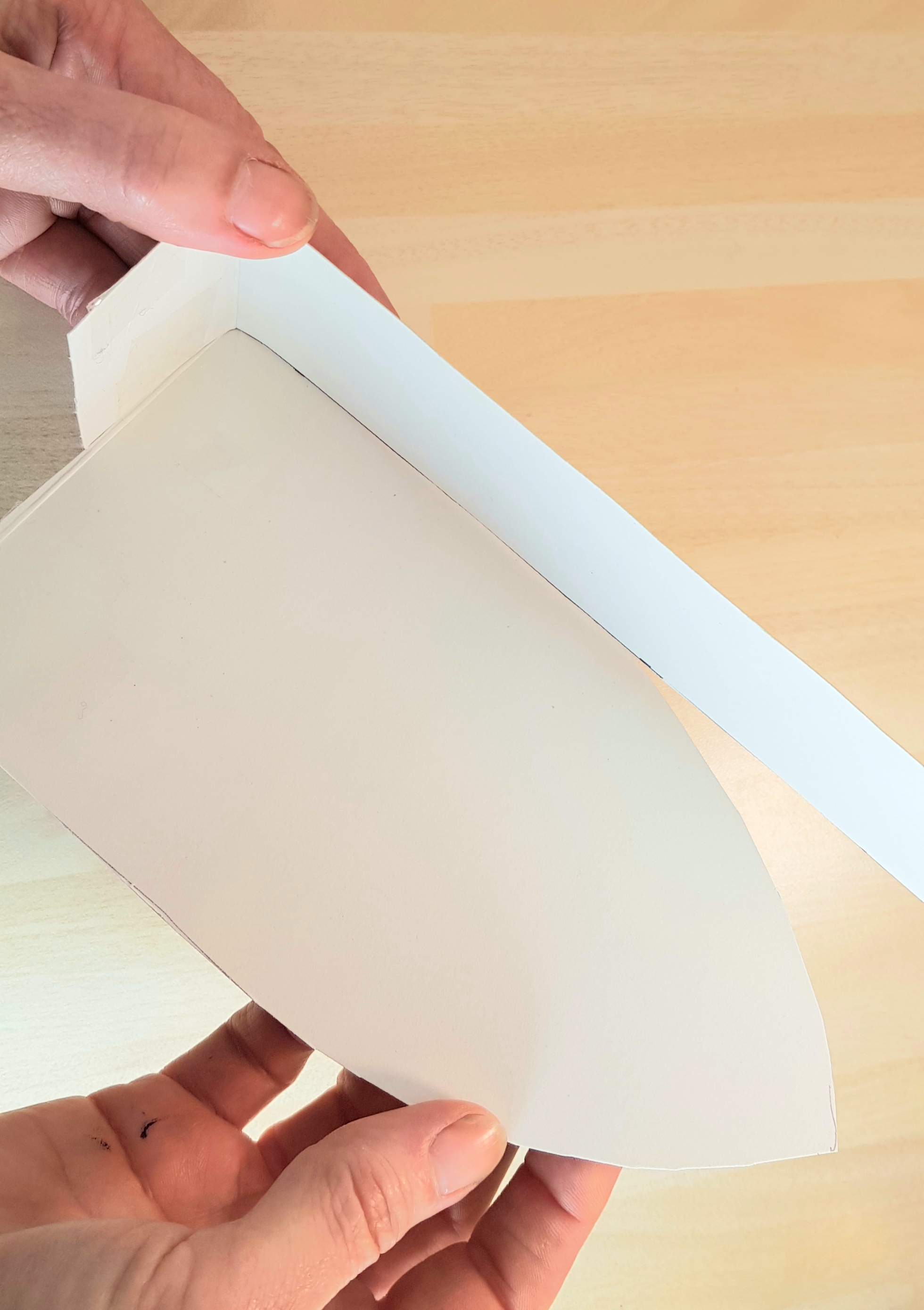 Step 2
Cut out some long strips of card 6cm wide and tape these onto your hull to create sides. 
Keep any spare cardboard for later.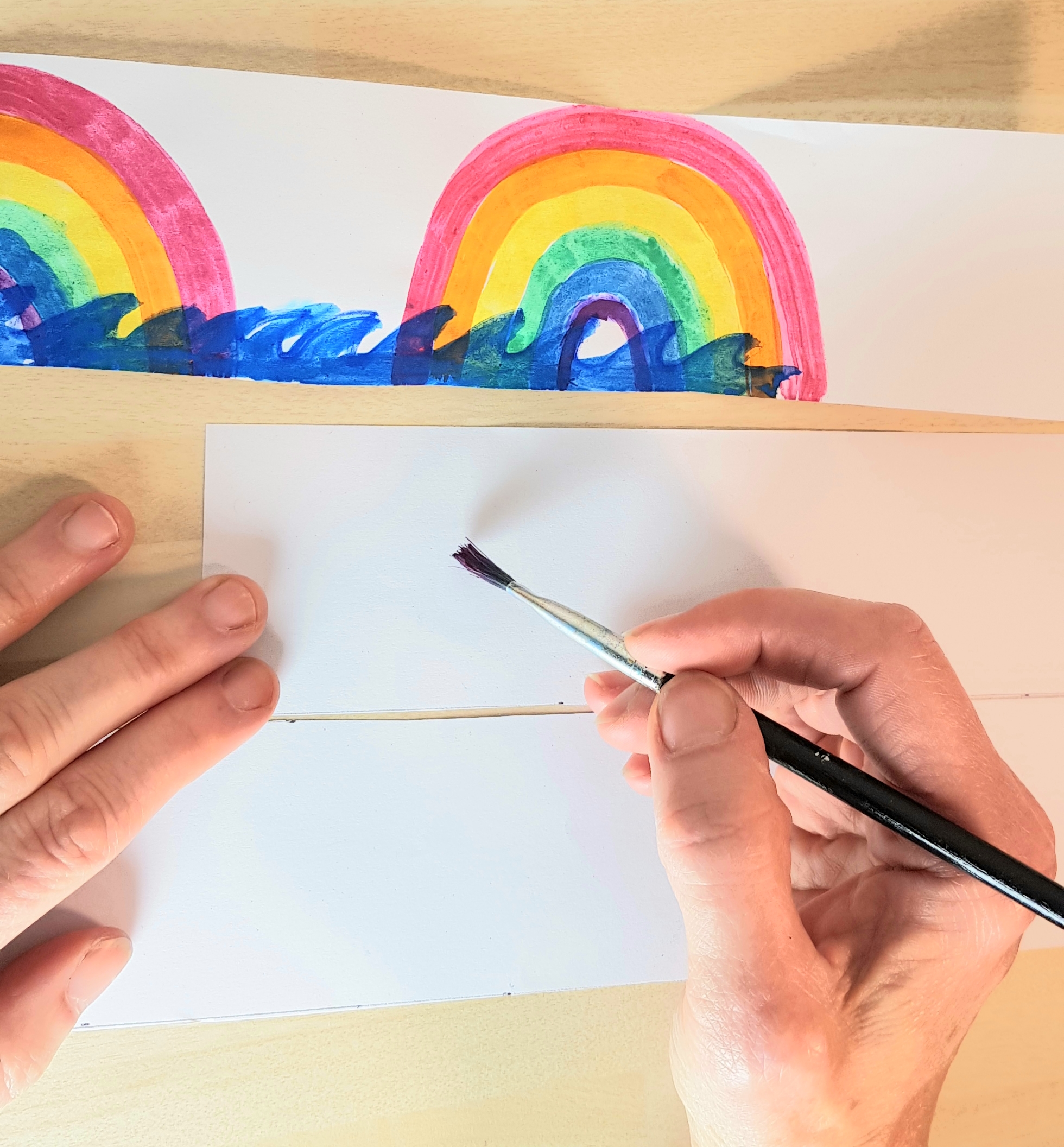 Step 3
Now cut out some paper strips that are the same size. Decorate the paper strips and then glue them to the sides of the ship.
The inclusive Pride flag contains the colours red, orange, yellow, green, blue, purple, light pink, light blue, brown and black so why not use these? You could also add silver foil to reflect the colours.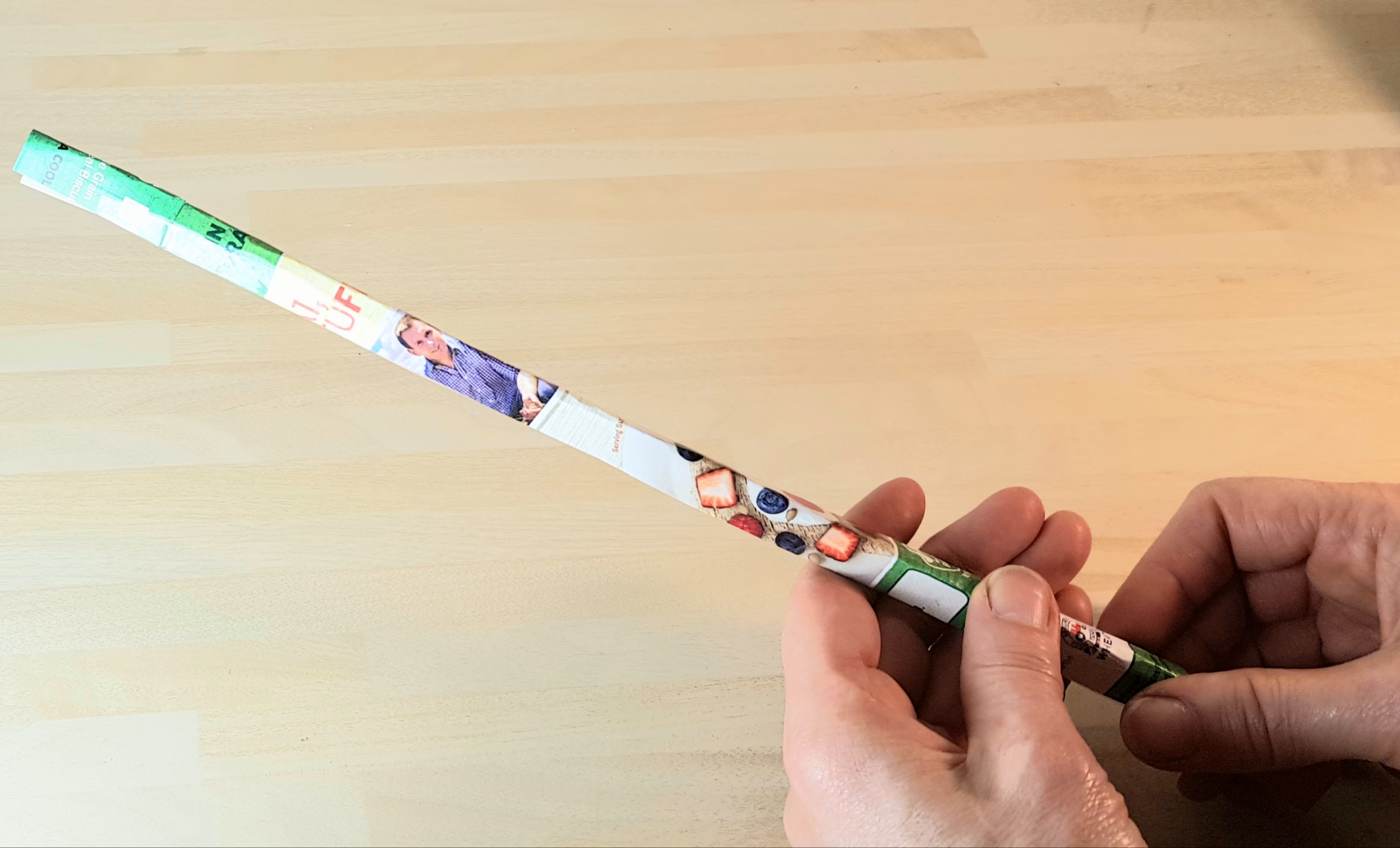 Step 4
Make masts, a prow and a boom using long strips of card folded along their length, rolled up and taped. You could cover these in foil.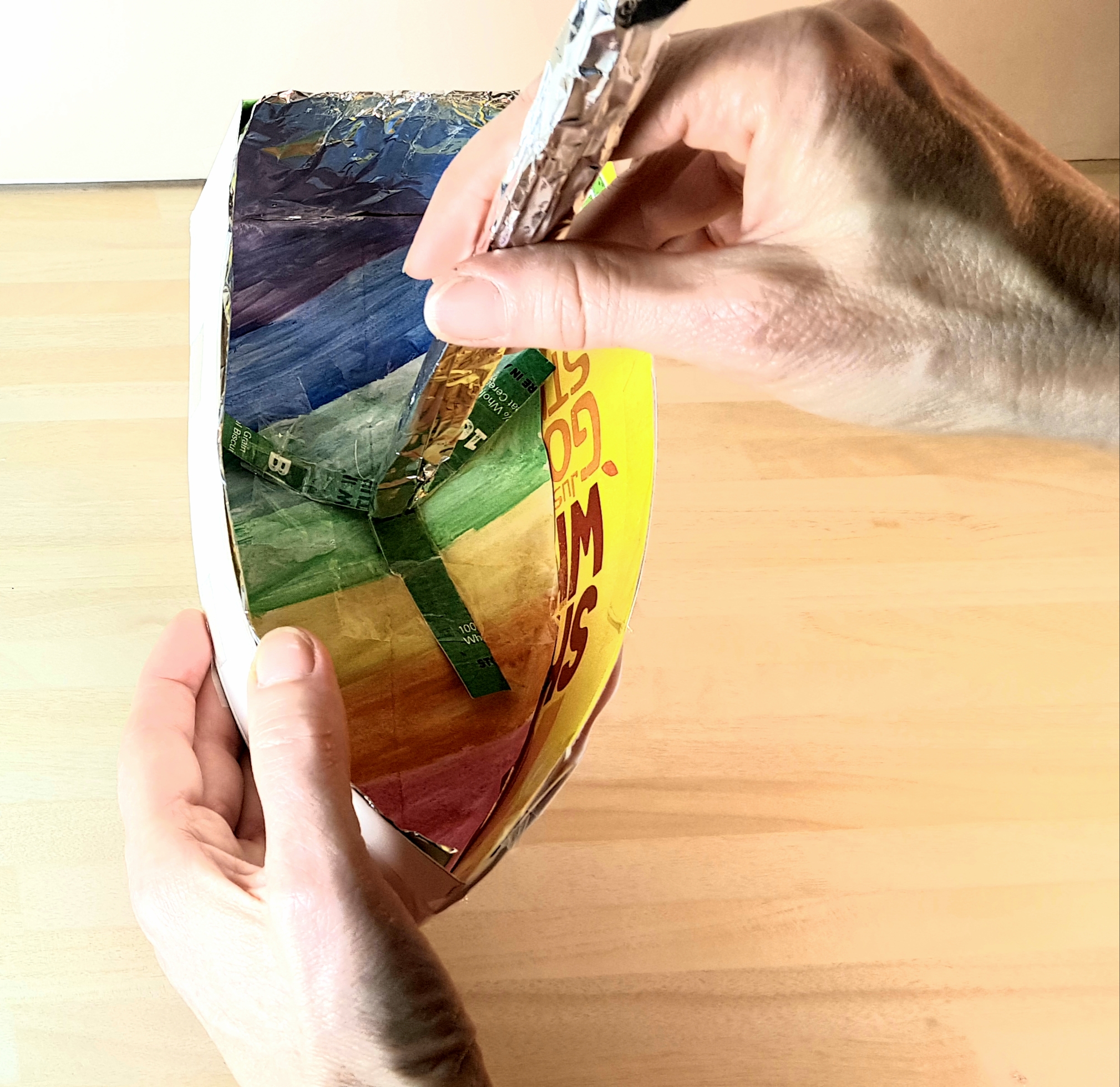 Step 5
Carefully cut the bottom of the mast and spread out the strips like a palm tree so that you can stick these down securely with tape into the bottom of the ship.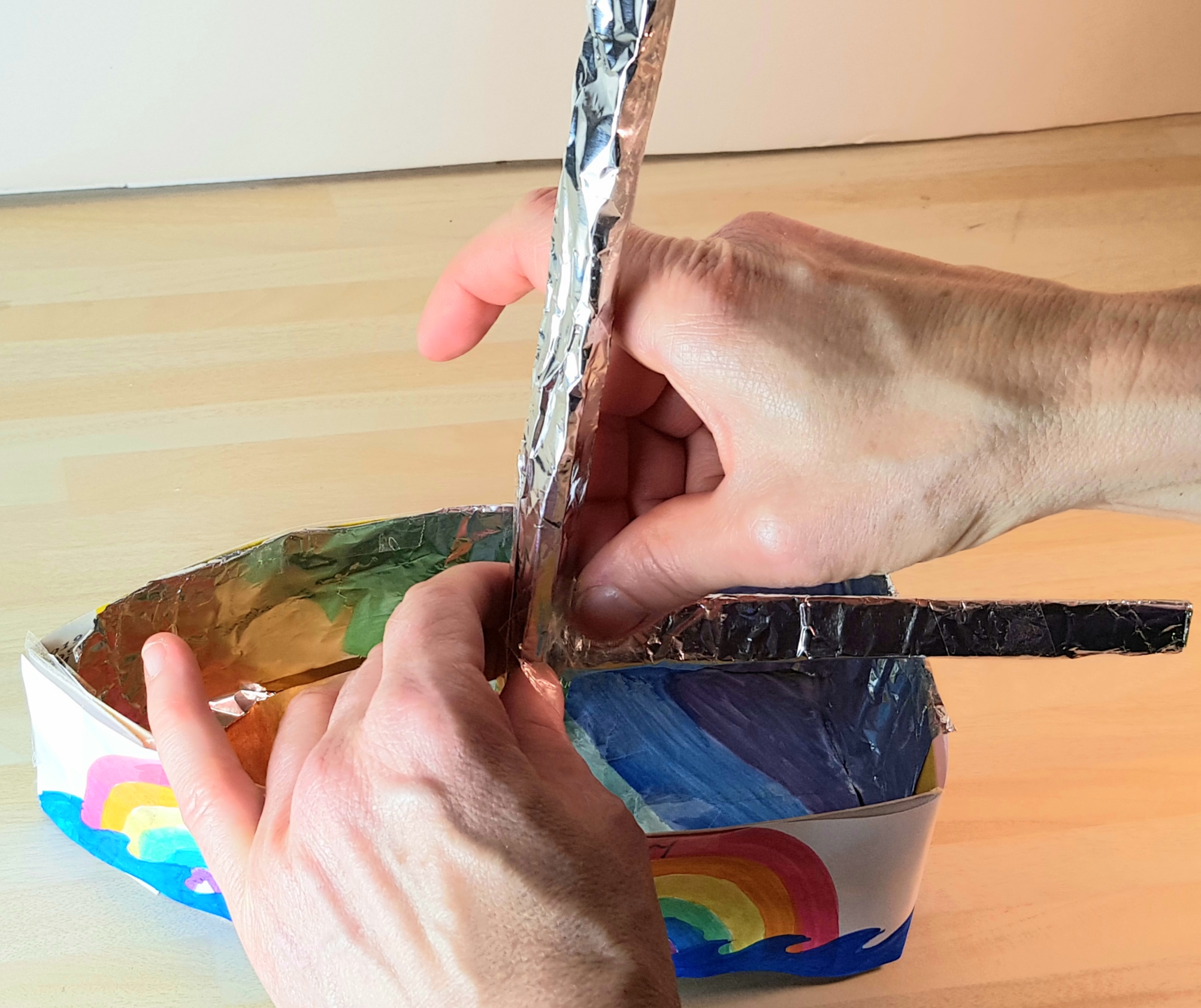 Step 6
Tape your second tube, the boom, onto the mast securely.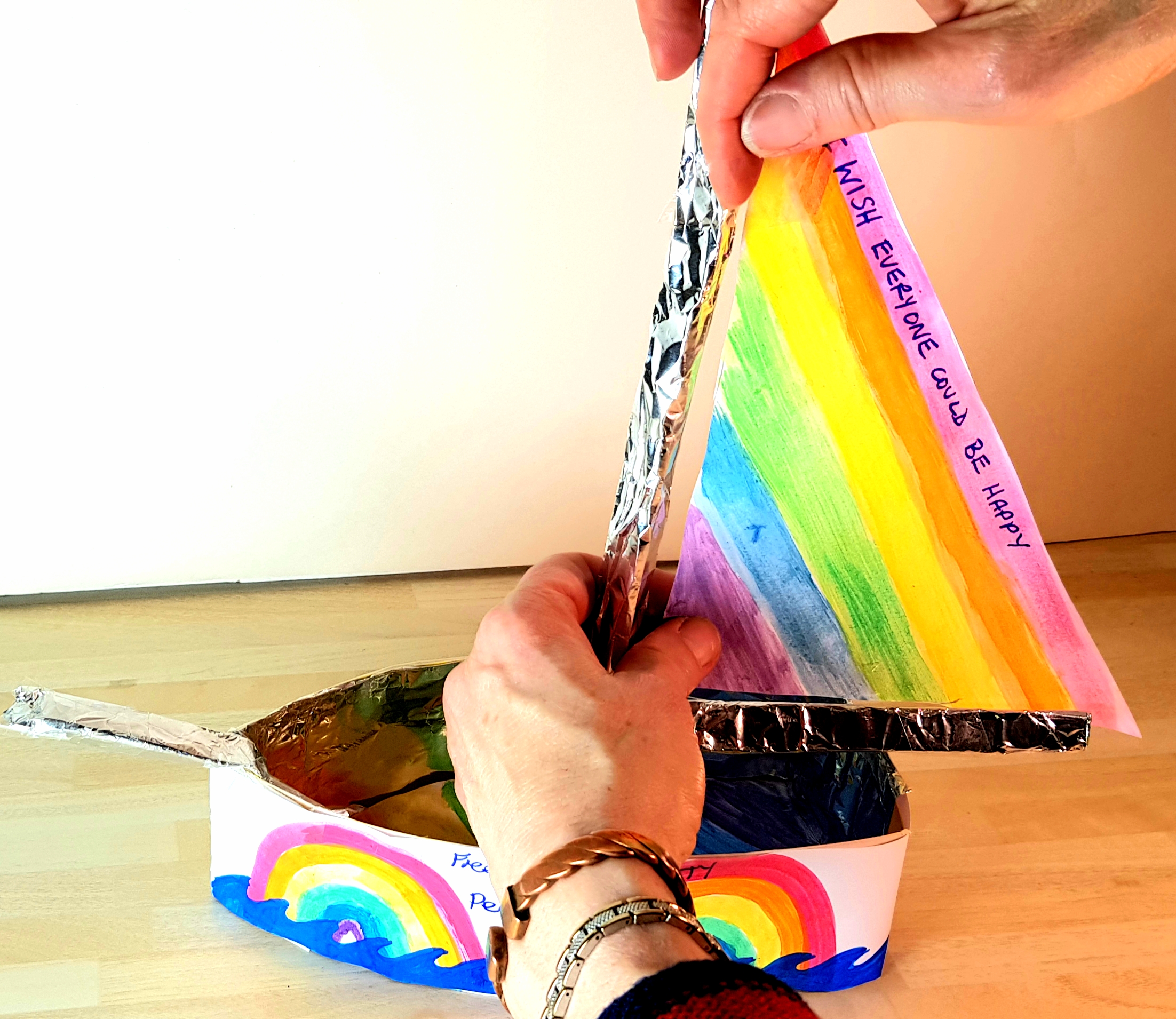 Step 7
Make a triangle of paper for your sail. Cut it to fit along the boom and mast. Decorate it then tape it onto the mast and boom.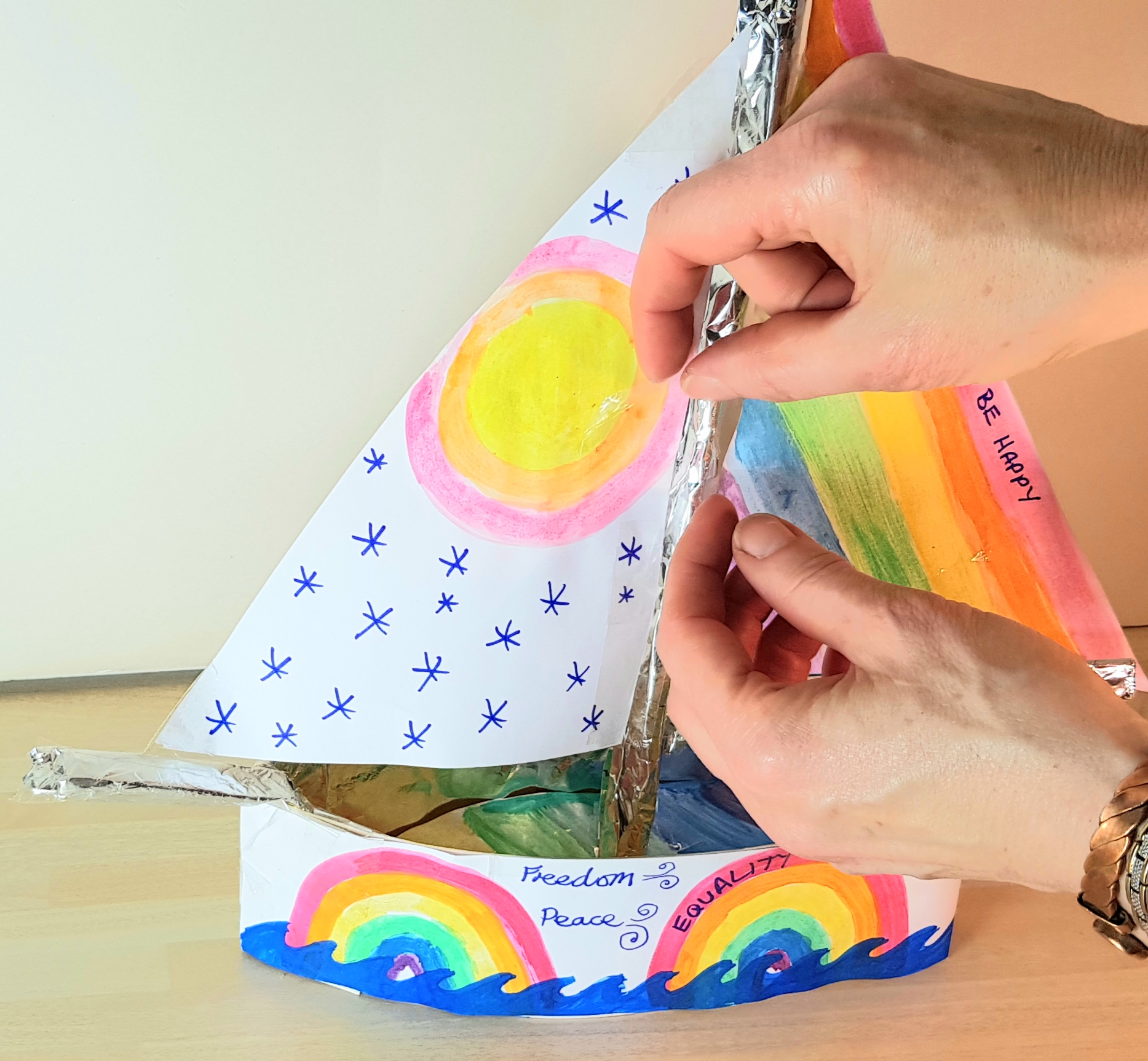 Step 8
Add your third rolled tube, the prow, to the front of your ship, before attaching a second decorated sail.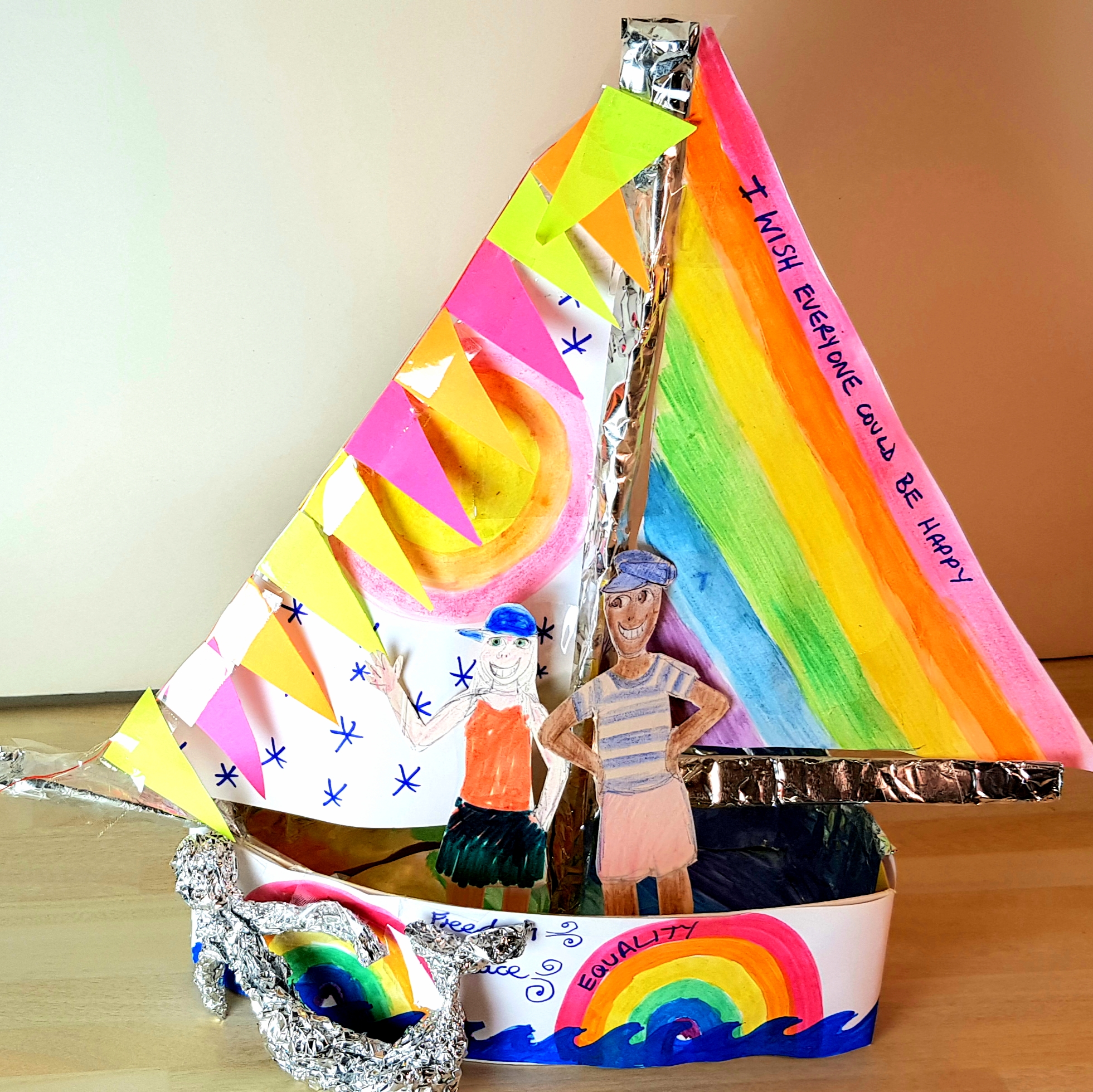 Step 9
Now you can add a flag and bunting made with coloured triangles stuck to thread and use spare card to add people to sail in your ship. Try modelling a foil figurehead inspired by those in the museum's collection, or an anchor. Make it your own unique ship!