The culmination of five years planning and preparation, the Collections Management Department at Royal Museums Greenwich has recently completed a four month collections relocation of 37,000 objects and 2,500 linear metres of library and archive material from the Museum's previous Laurence Trading Estate storage facility to the new purpose-built Prince Philip Maritime Collections Centre (PPMCC).
By Alexandra Strachan, Collections Storage Officer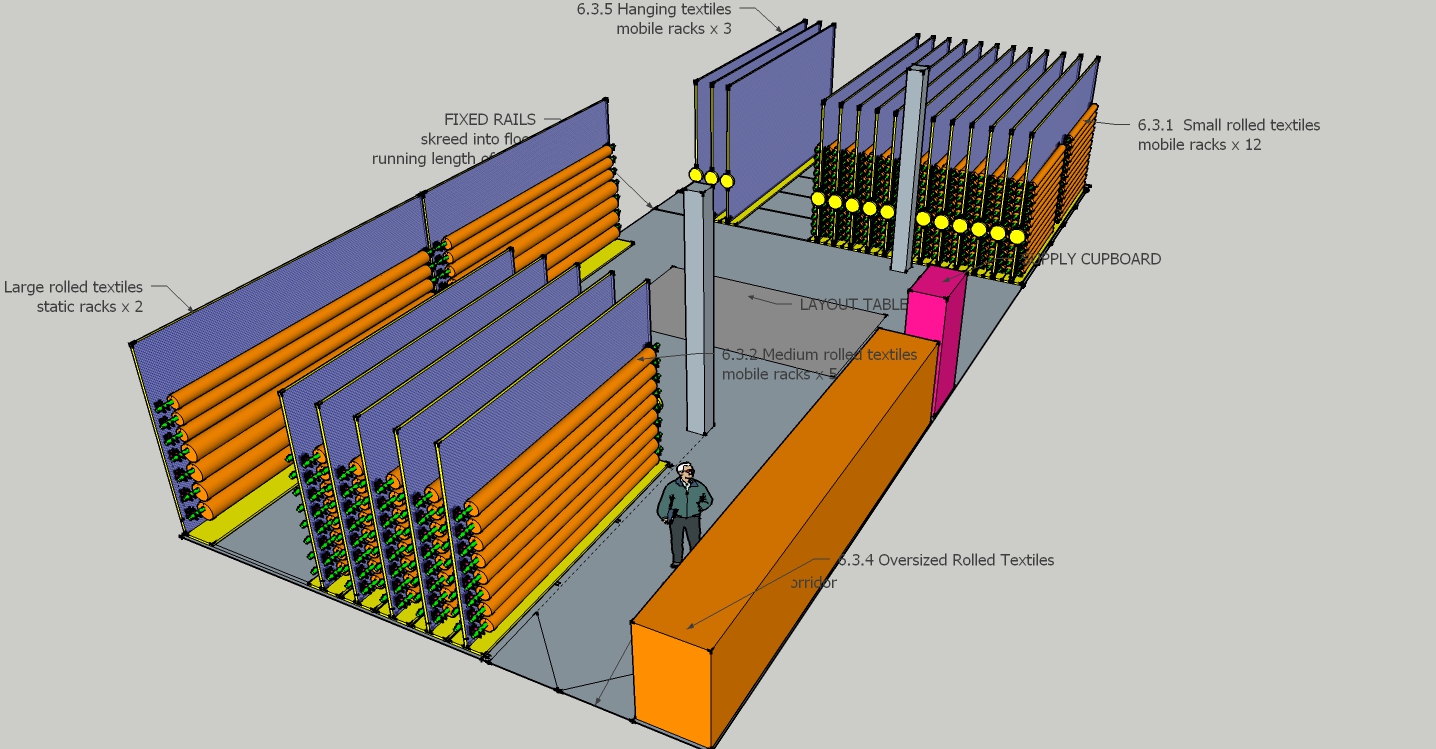 The storage team prepared the collections so they were ready and safe to be moved, designed the layouts of the new store rooms, managed the procurement of storage furniture in accordance with museum best practice, and mapped objects into specific storage locations to ensure they would fit.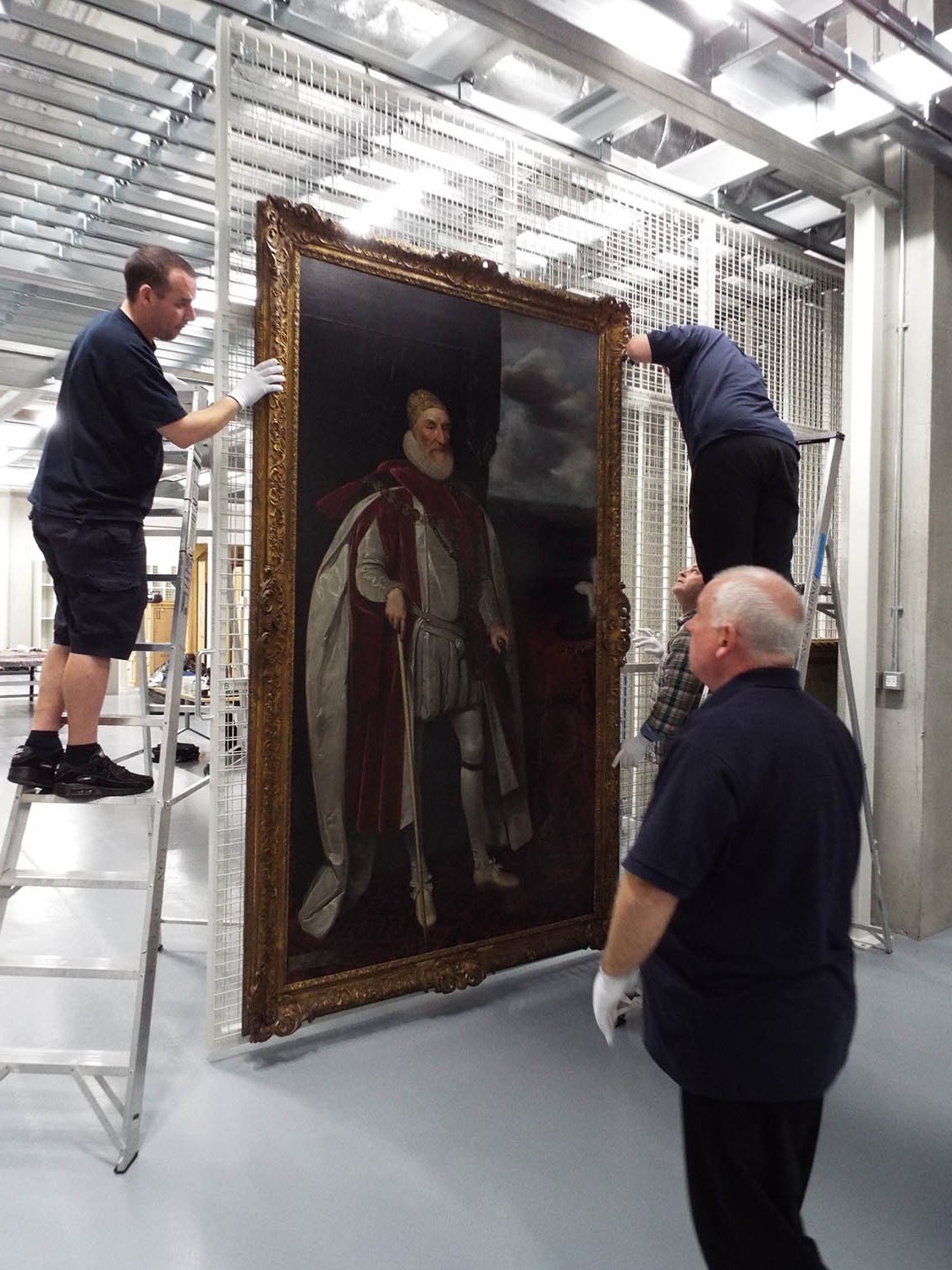 They produced and managed object master lists, co-ordinated collection re-housing preparation and oversaw packing at the previous store as well as the unpacking of collections into the new stores.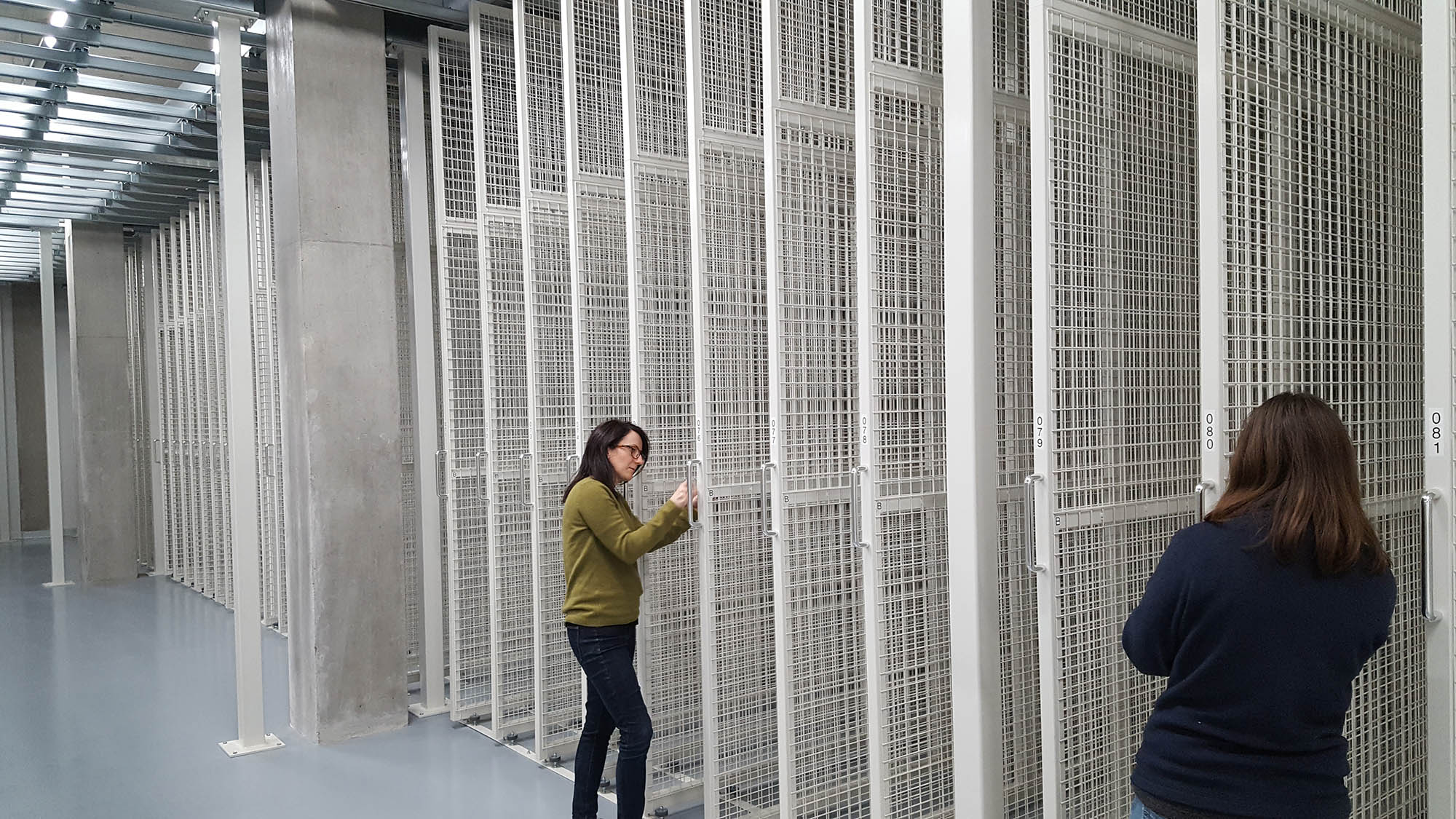 Once the storage furniture was installed in the new stores, it was tested and snagged and the stores were deep-cleaned ready to receive the collections.
A team of volunteers worked on a project to print over 7,000 individual location labels and assisted the Storage Team in affixing them to numerous picture racks, cupboards, shelves, drawers and all other location levels prior to the collections moving in.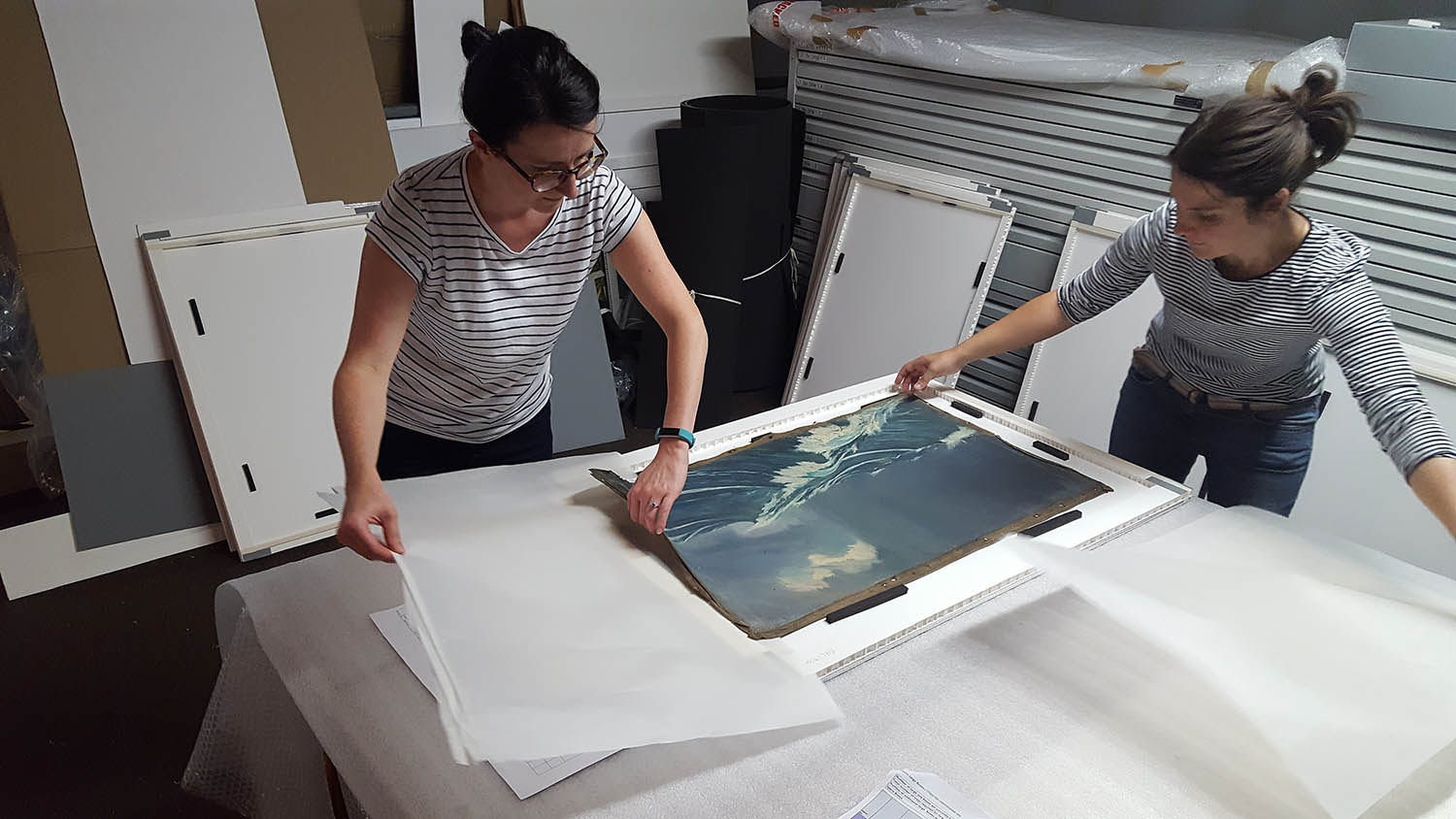 With assistance from the Conservation Department and Conservation Volunteers, vulnerable objects including small globes, un-stretched oil paintings on canvas, miniatures and fragmented ceramics and glass, had bespoke trays and boxes made and some more complex collections were moved prior to the main collections decant.
Other preparation work included collection audits, measuring and photographing objects to enhance our records; conservation cleaning of library books; packing out of uniform drawers with tissue and the securing of uniform accessories with cotton tape and pins.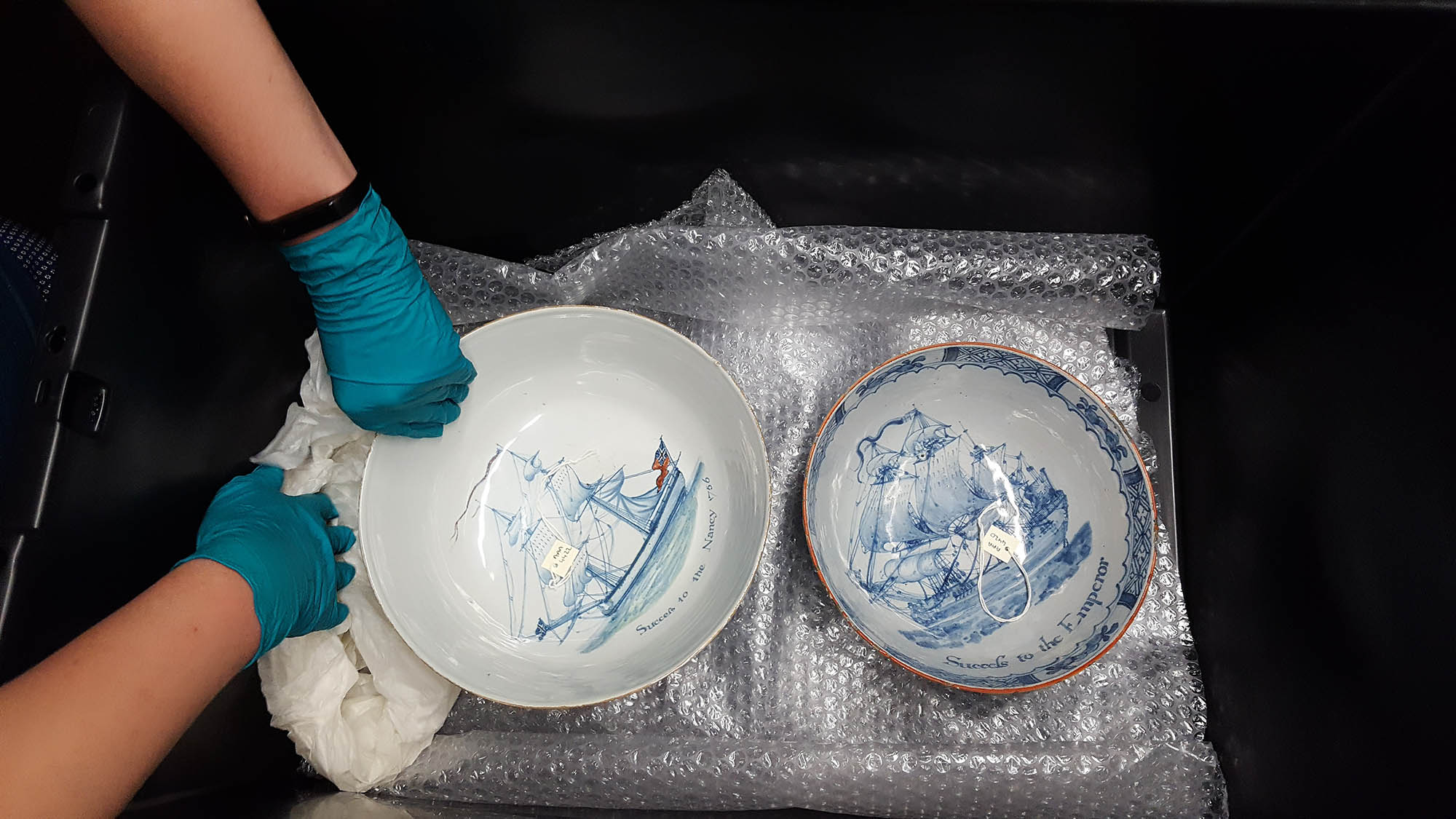 1,276 ceramics were packed into 250 crates and relocated in advance, with the assistance of the Museum's Art and Object Handling Team, to temporary storage within the Museum's store at Kidbrooke to create much needed packing space at LTE.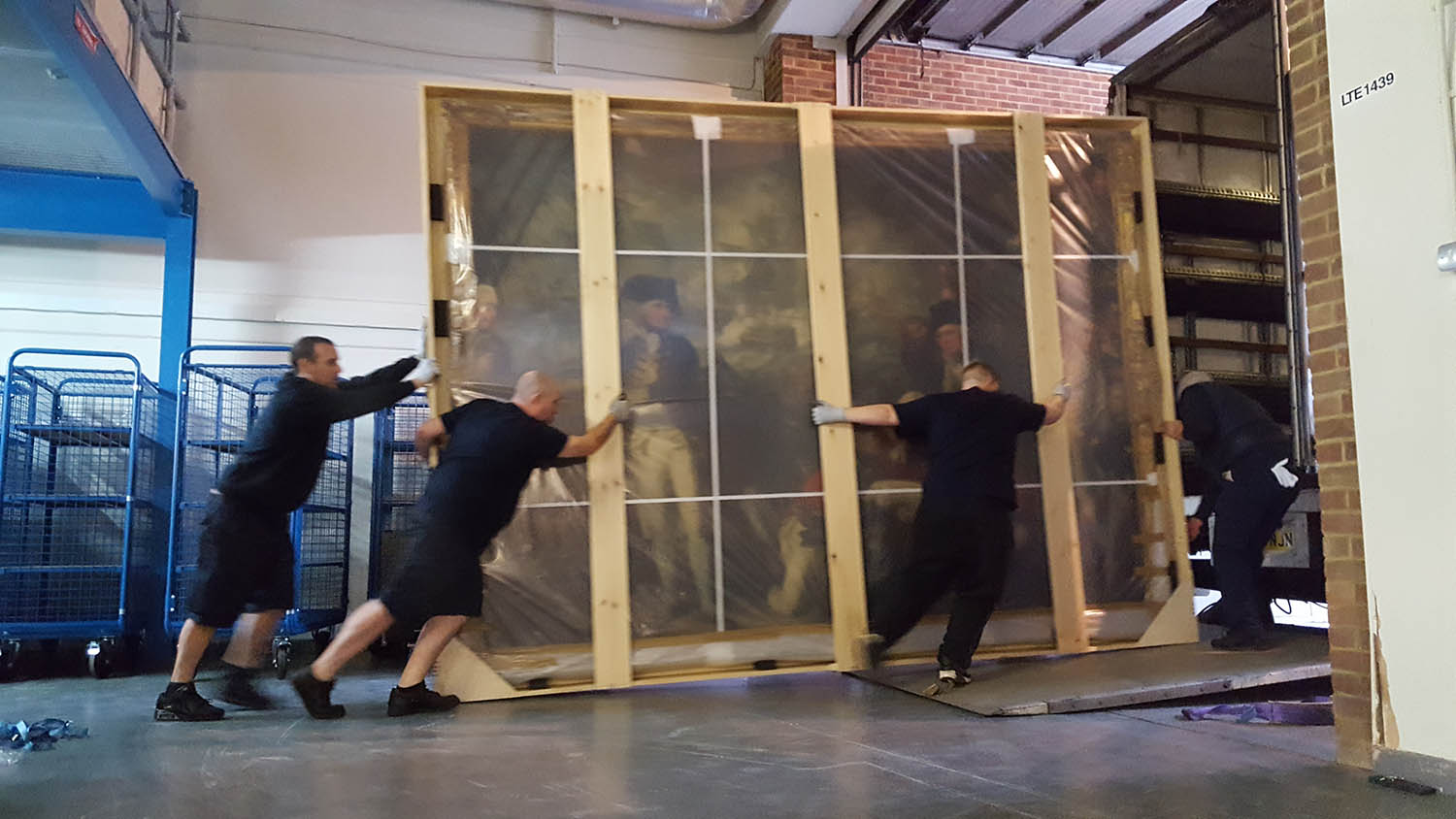 The largest and most technically challenging paintings were transported first in January to allow for some of the picture racks to be dismantled and re-located and to generate more packing space. 
Ensuring accurate location control once the collections arrived at PPMCC involved daily and weekly location updating on the Museum's database which was carried out on rota by the Collections Information Team.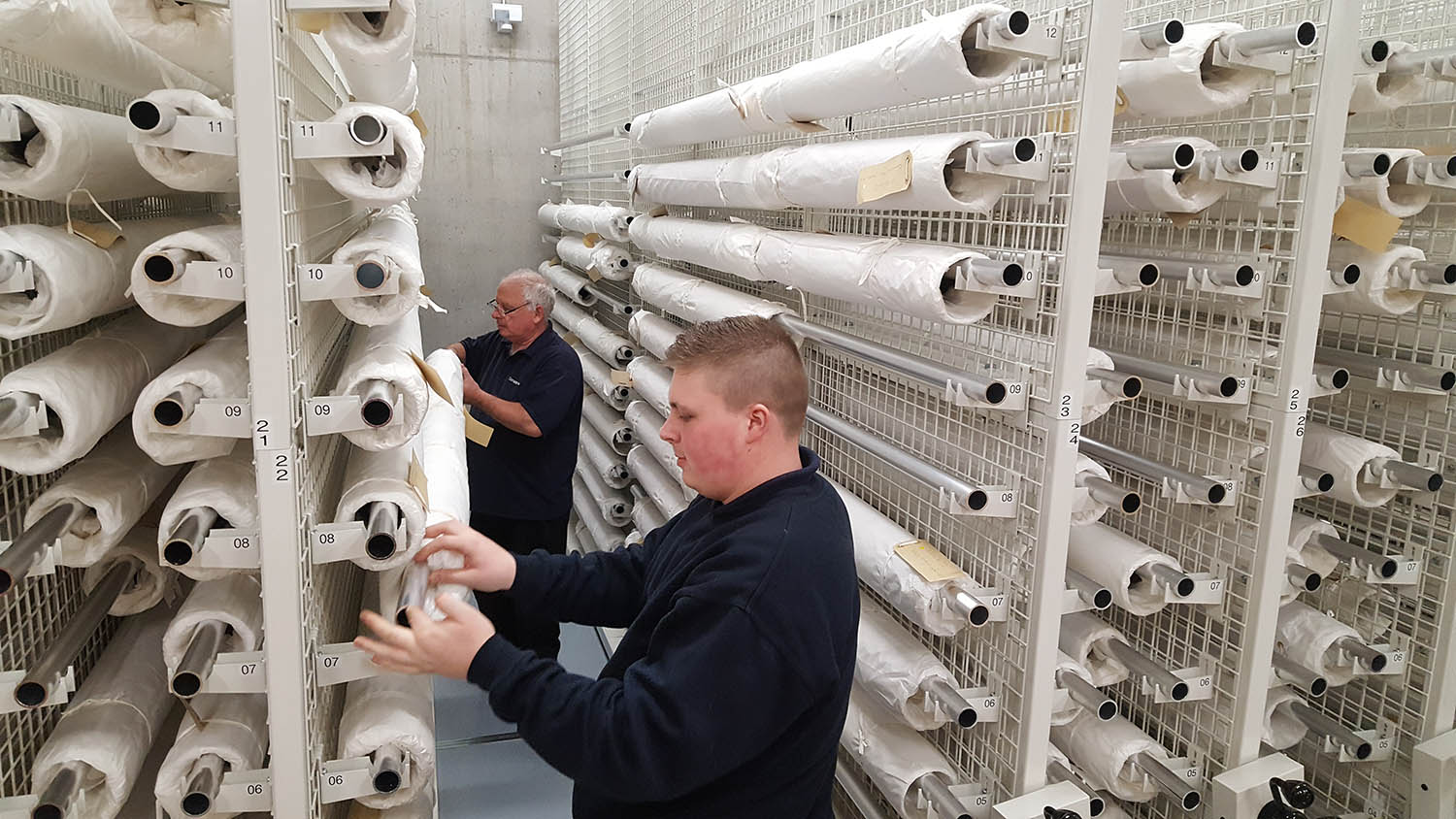 Small rolls were moved in their existing wooden storage units and large rolls were loaded onto the truck using purpose-built stackable supports. Oversized flat textiles were relocated using their existing wooden drawers as packing containers and stacked on pallets using purpose-built dividers. Hanging uniforms were secured on their hangers and moved on covered clothes rails in phases.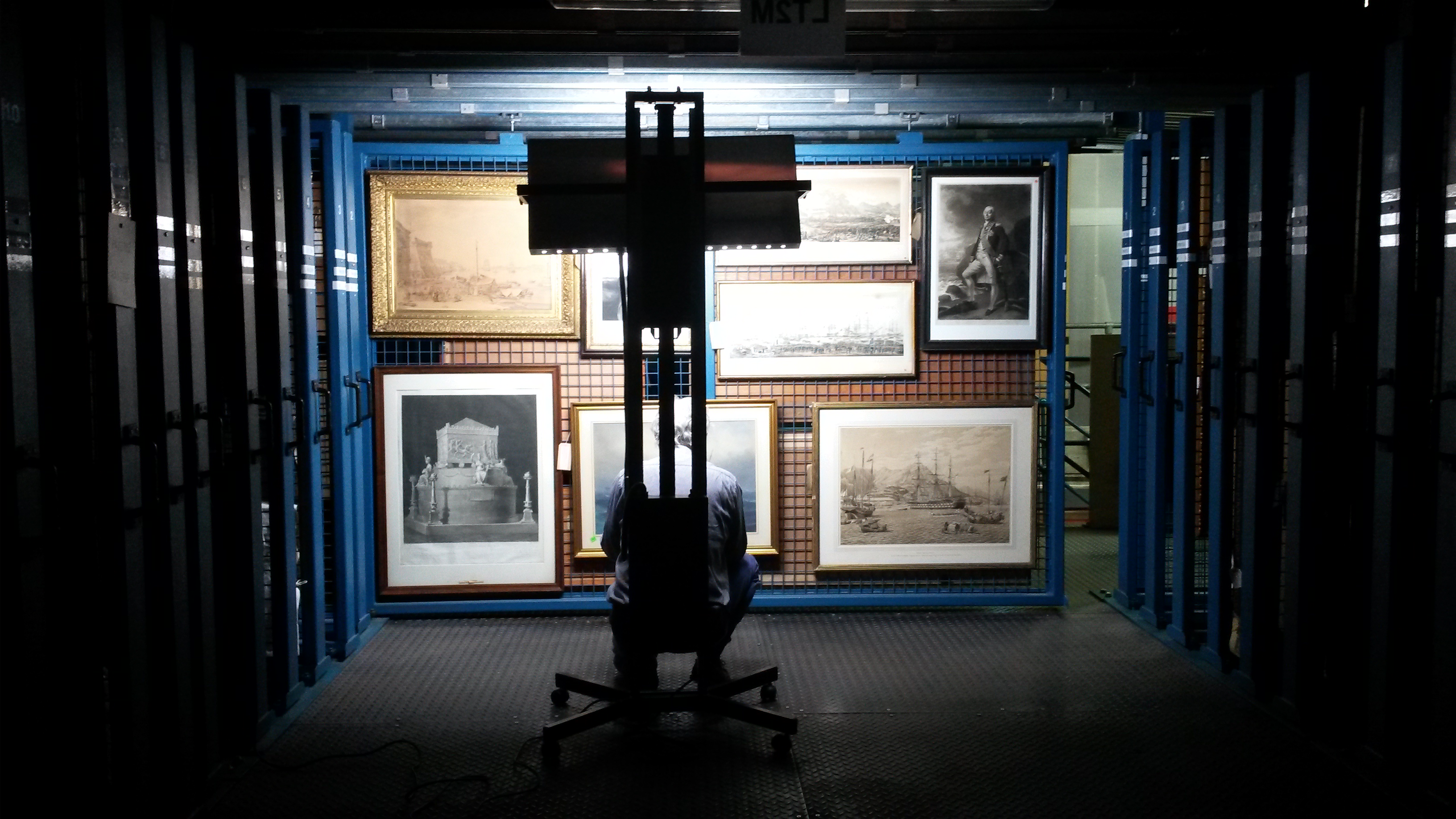 By early March 2018 we were decanting the last objects from the old painting stores, and commencing the move of paintings destined for the relative humidity sensitive store. These included panel paintings and framed pastels.
Through March we also relocated globes, glass and ceramics. Large globes such as Terrestrial Floor Globe (GLB0123) were secured to pallets and lowered from the LTE mezzanine using a fork lift. These were then fully crated for transport to PPMCC where they were installed in new custom-designed cabinets with level access to improve future retrieval.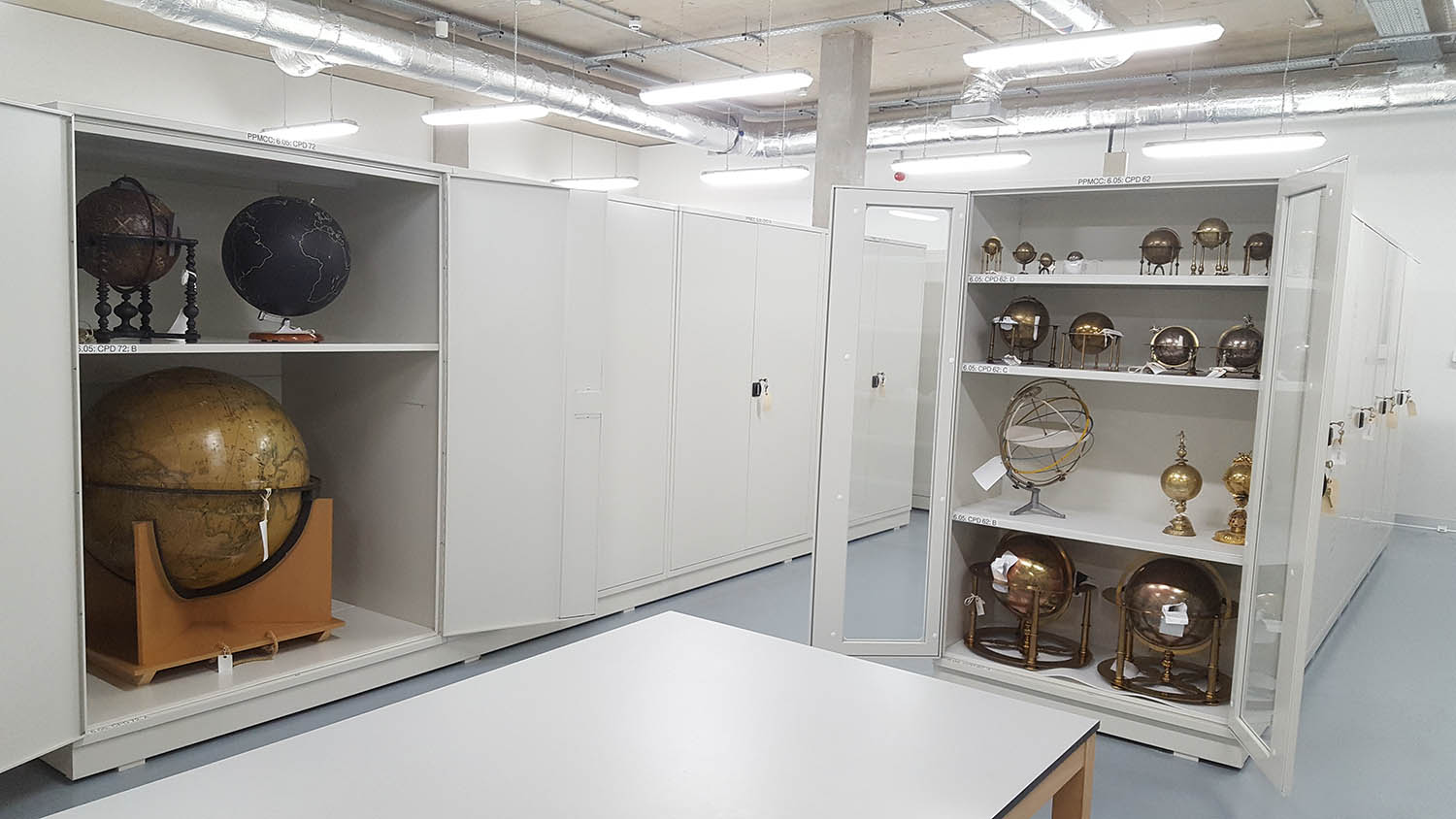 Smaller globes were moved in bespoke storage boxes made by the Conservation Department to enable safe handling and were transported within padded trollies of different sizes. 
Boxes and oversized folders of prints, drawings, sketchbooks and albums were packed into the purpose-built trolleys and 2,500 linear metres of library and archive material was packed into crates. Logistically, the latter posed quite a challenge due to the fact that we were re-using the shelves the material was stored on. To this end we scheduled a three-phased approach to decanting the material followed by the shelves. We also used the decant as an opportunity to consolidate library and archive material from two storage locations into one and, with assistance from the Library and Archive Team, were able to integrate the material and re-organise it into new consecutive sequences to aid retrieval.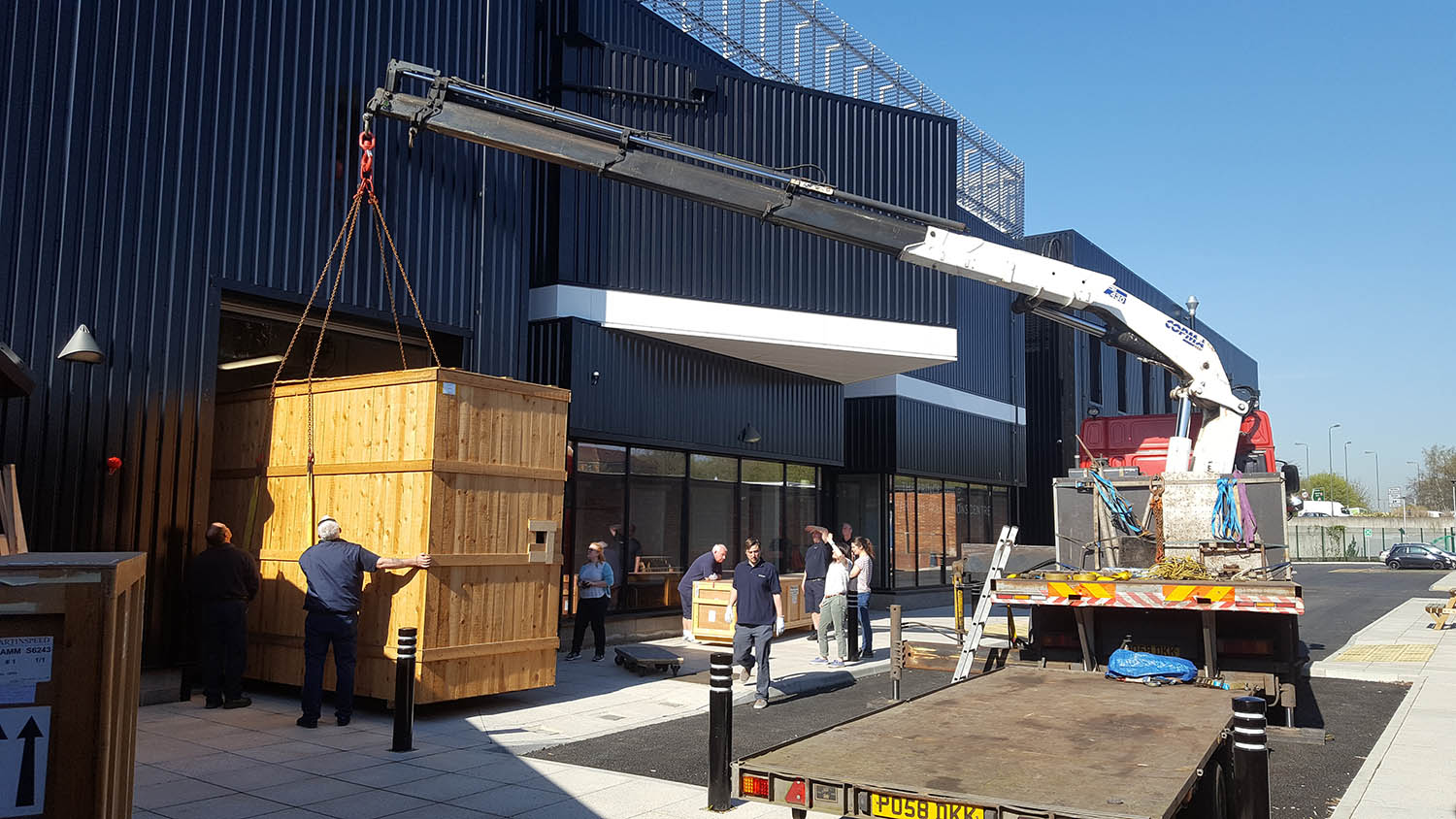 The largest object, the HMS Queen ship model (SLR0116), was moved towards of the end of the project and manoeuvred onto a lorry-loader vehicle and into the building using a hiab crane.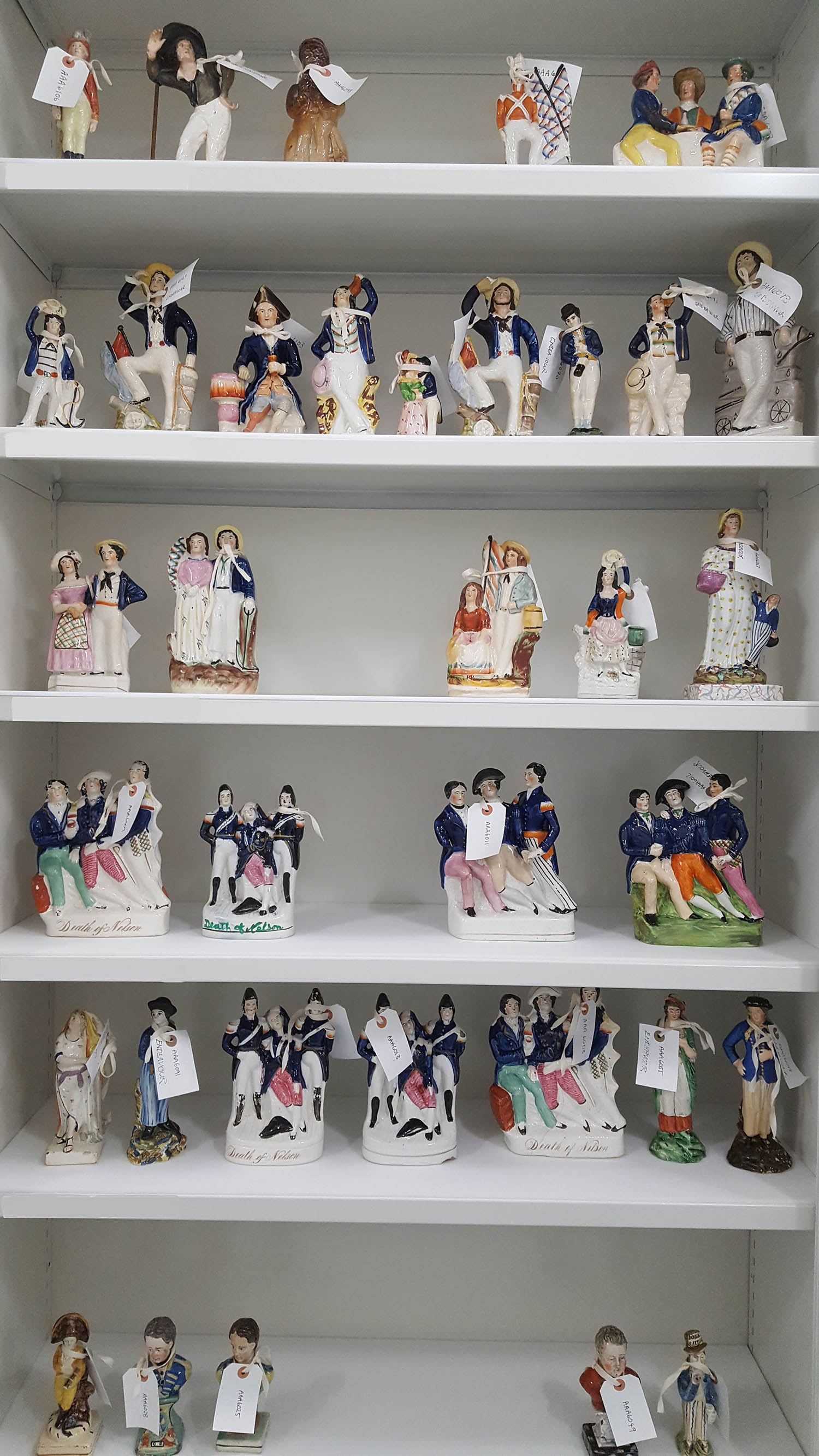 The project was a great success and on the 27th of April the old store was emptied of collections ahead of the proposed completion date.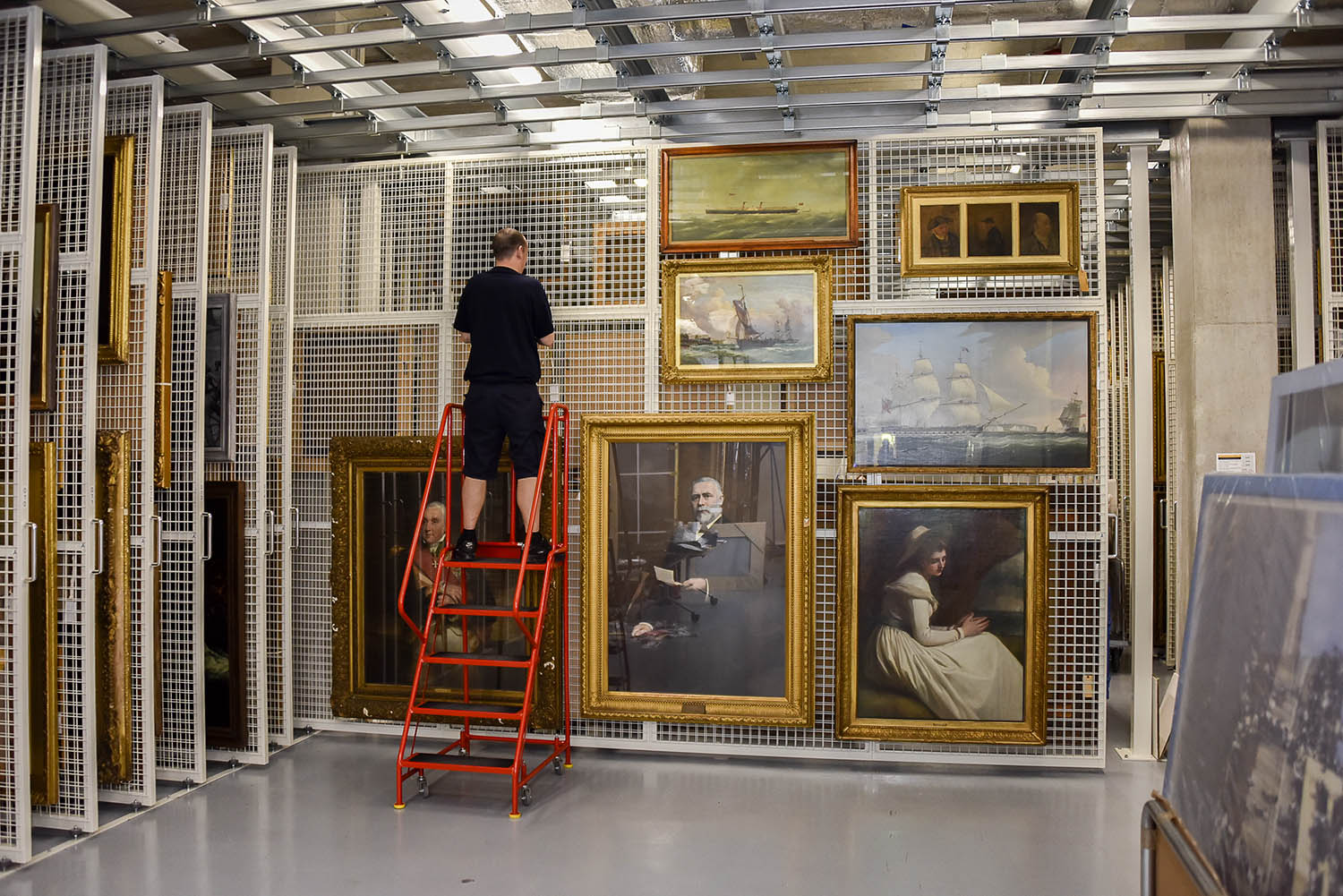 The stores opened for research visits on June 4th 2018 and will soon be followed with an exciting new programme of learning activities and events currently in development, due to commence in 2019.