"The lotus flower is a popular theme in Vietnamese culture, and it is rooted in Buddhism. The flowers grow out from the depth of muddy waters where they rise towards the sun, blooming. For this reason, the lotus is a symbol of rebirth, growth, purification of spirit and faith. Just like the lotus flower, we too can overcome difficulties, grow and thrive.

On behalf of the Vietnamese Women's Group, I wish everyone good health during this lockdown, stay strong and stay safe."

- Thuyha Nguyen – Jewellery Designer and Maker, volunteer at the Vietnamese Women's Group in Woolwich
You will need:
A4 size colour paper - 2 green for the leaves, 4 of any colour for the petals - we've used red, pink and orange. 
Scissors
Elastic bands
Ruler
Pencil
Follow along with the video below, or the step by step guide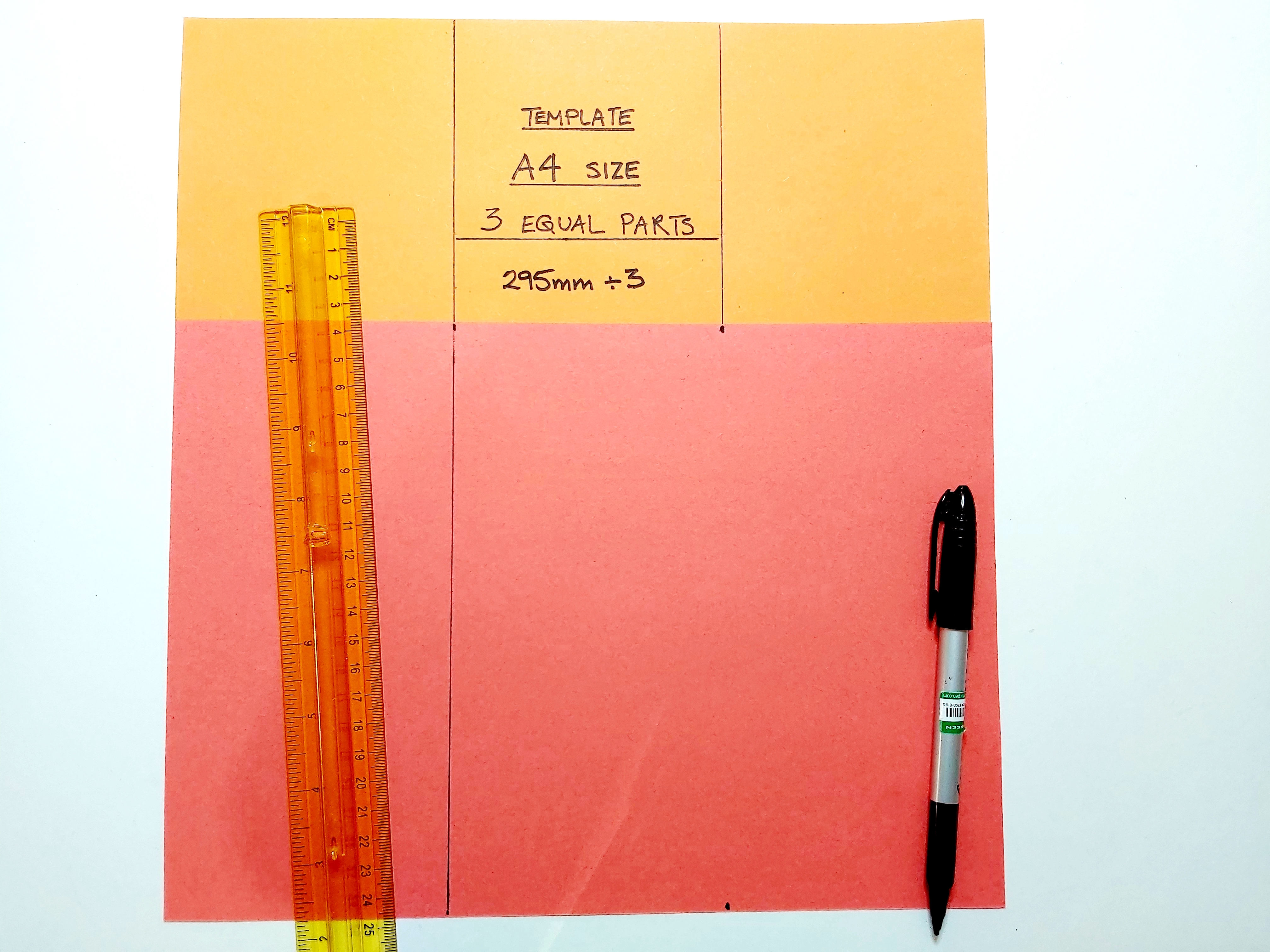 Step 1
Make three equally sized rectangular sections from your A4 paper.
Measure the length of your A4 sheet and divide into three. You don't have to be precise but make sure that they are even in size.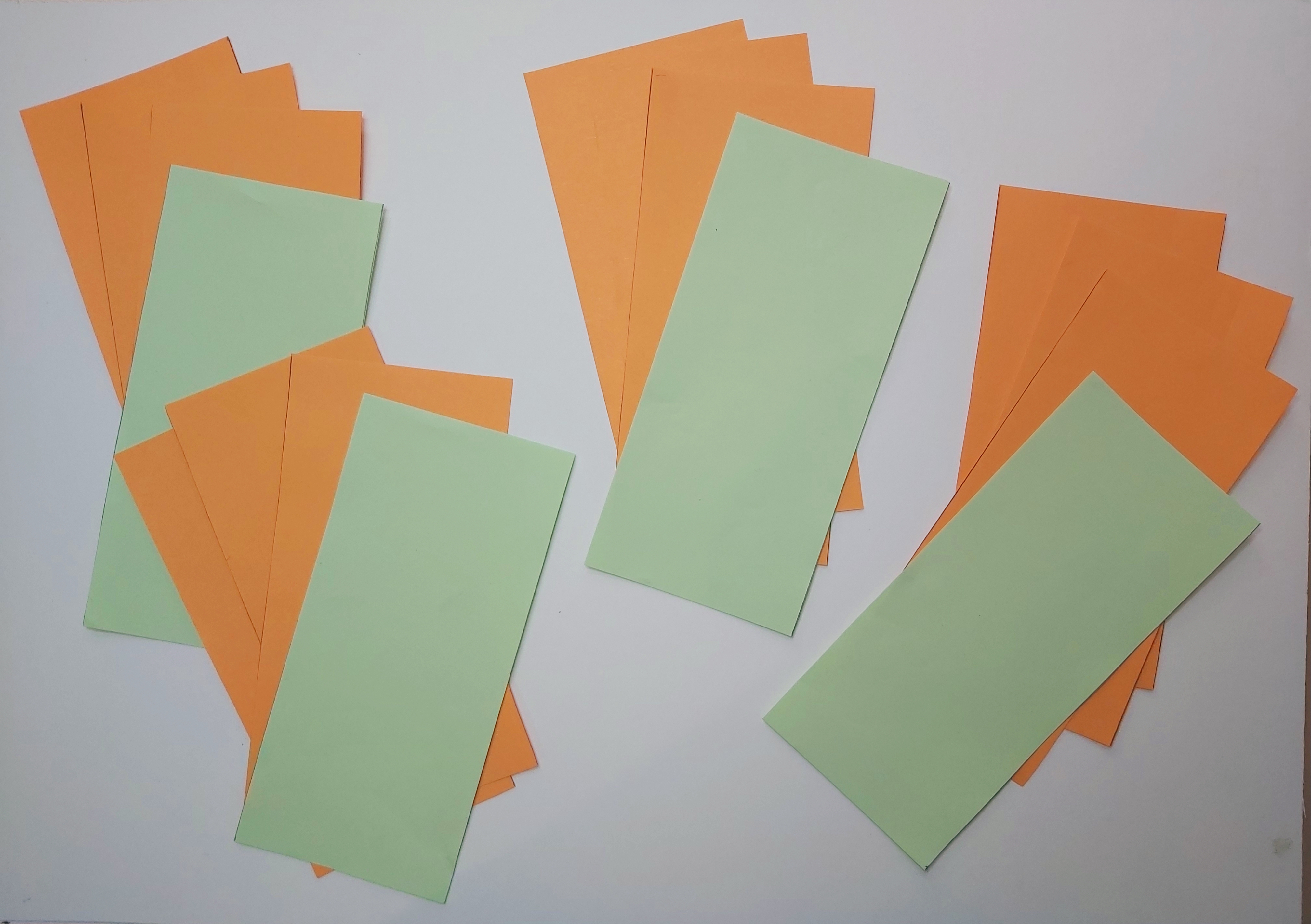 Step 2 
Cut carefully along the straight line. Cut three red petals for every green leaf. You'll need four leaves and twelve petals in total to make one lotus flower.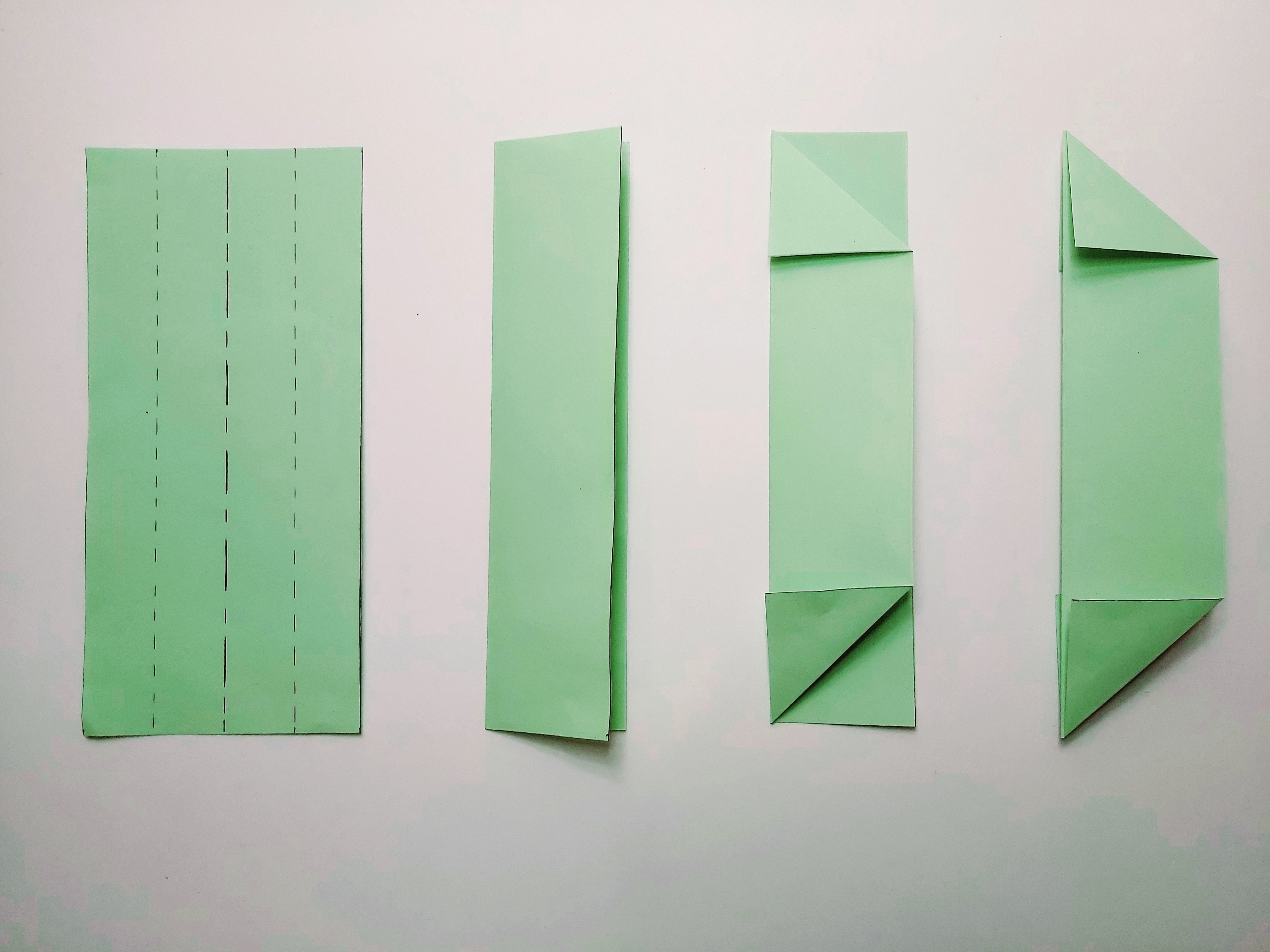 Step 4
Make a leaf following the images above and below. Remember you need four leaves to make one lotus flower.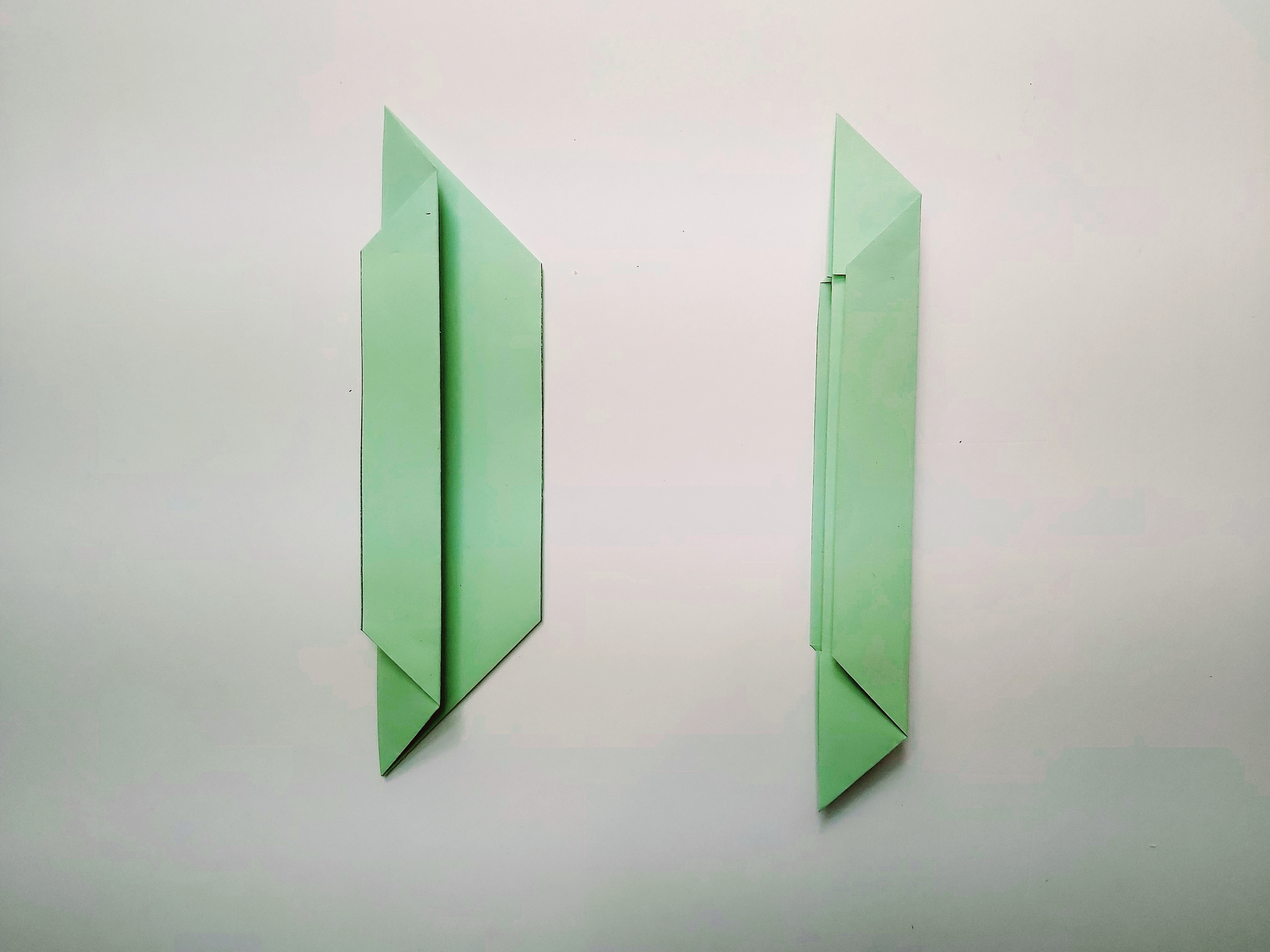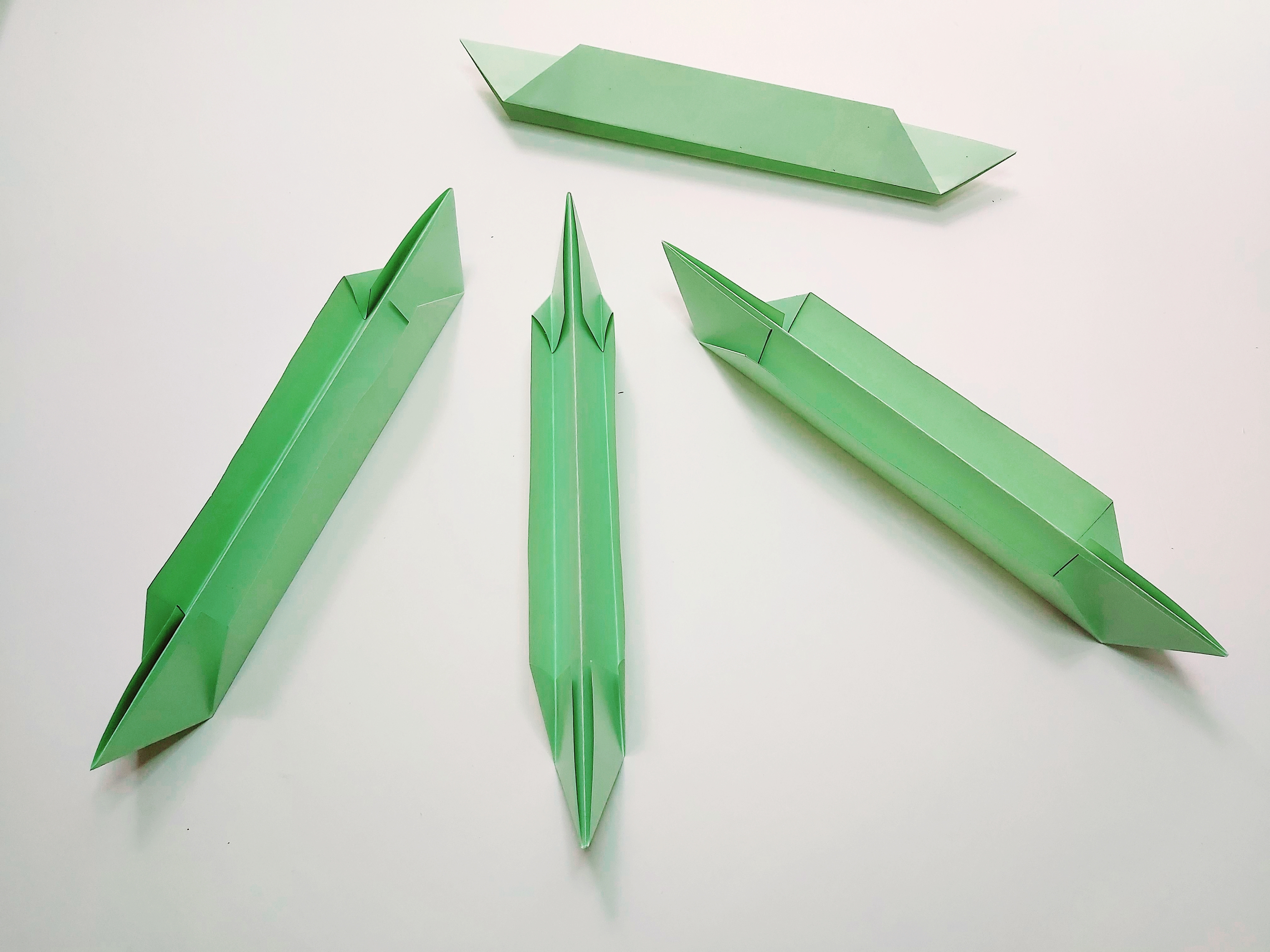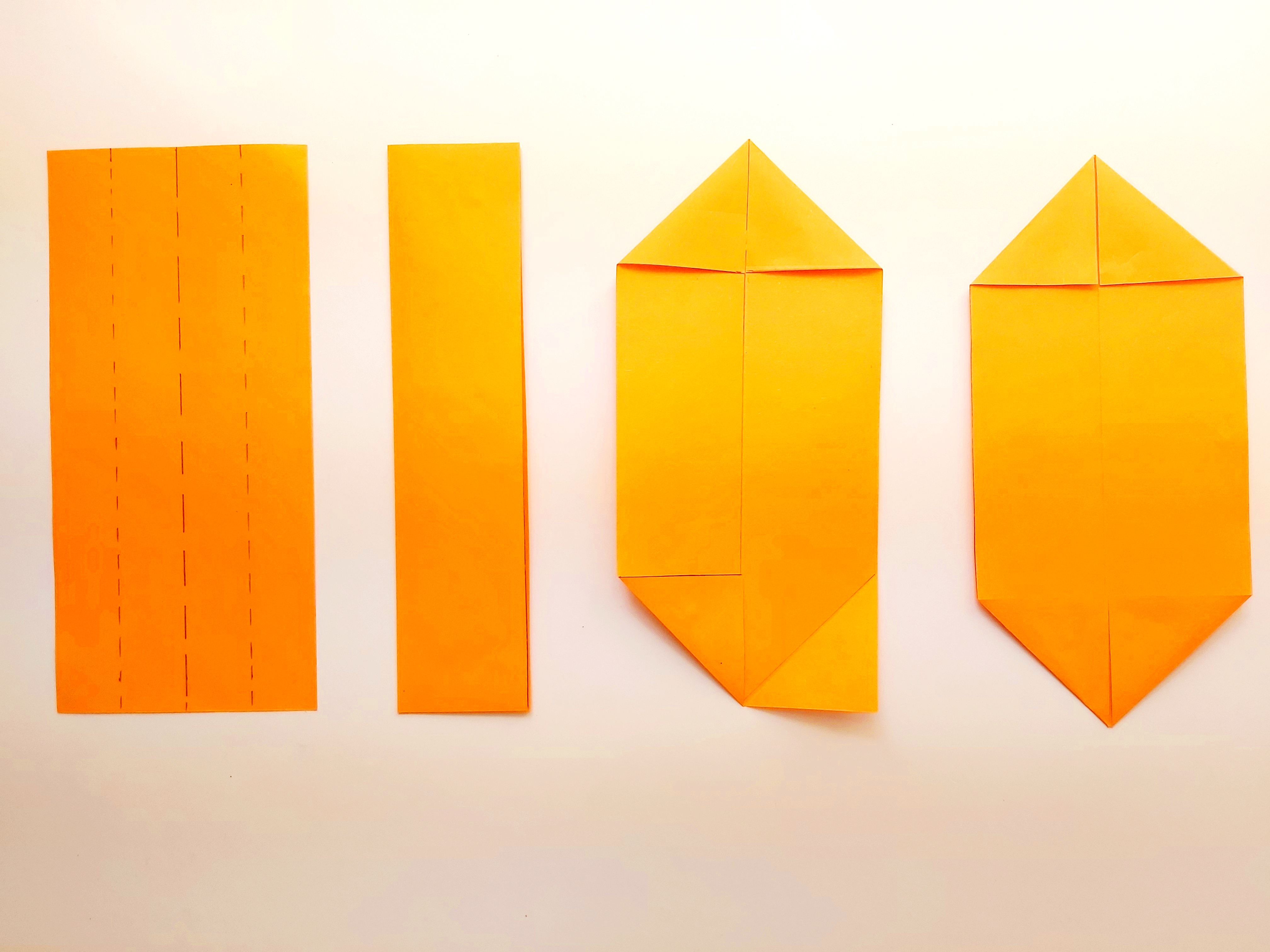 Step 5 
Now make the petals, following the images. Remeber you need 12 petals to make one lotus flower.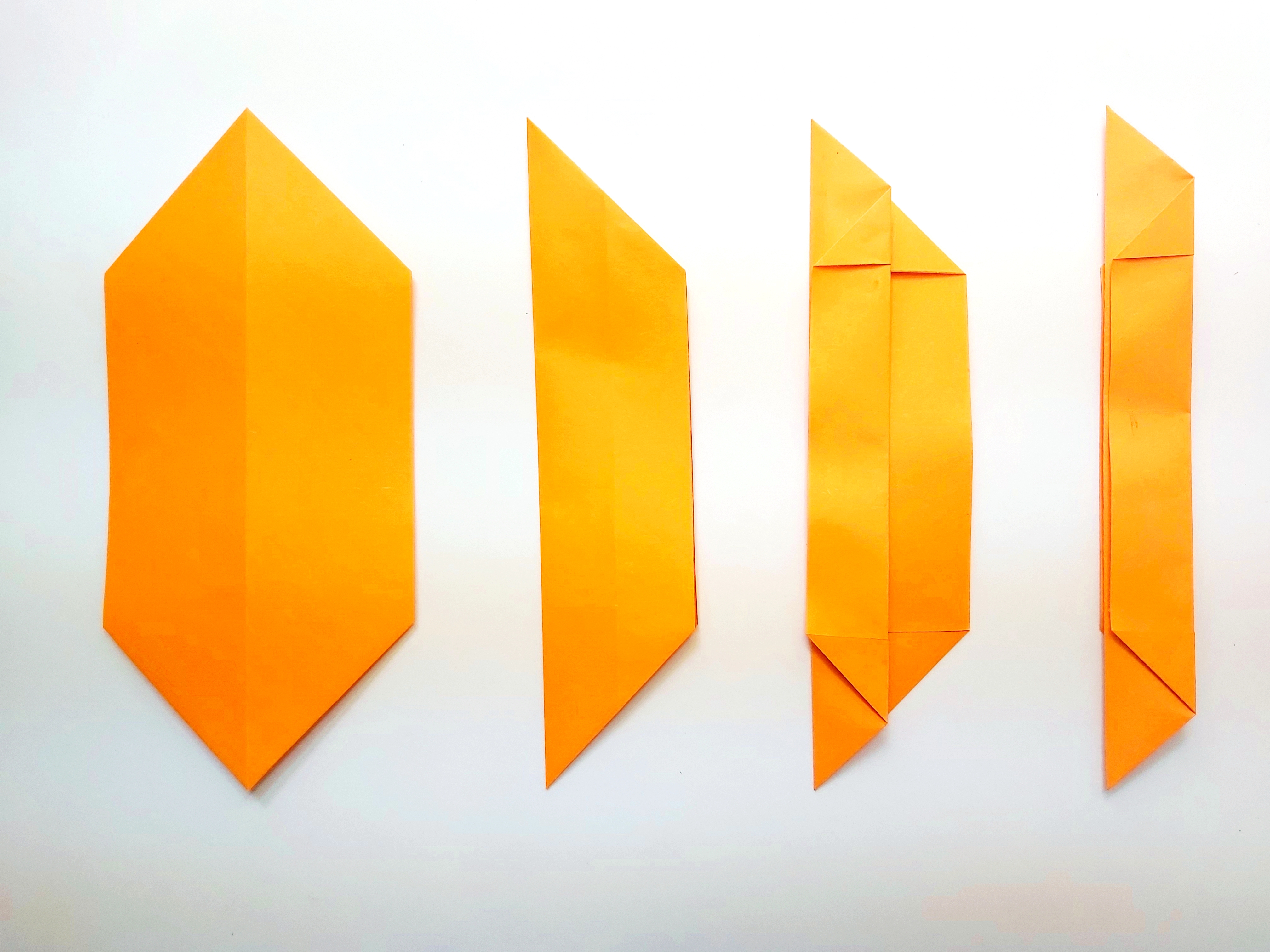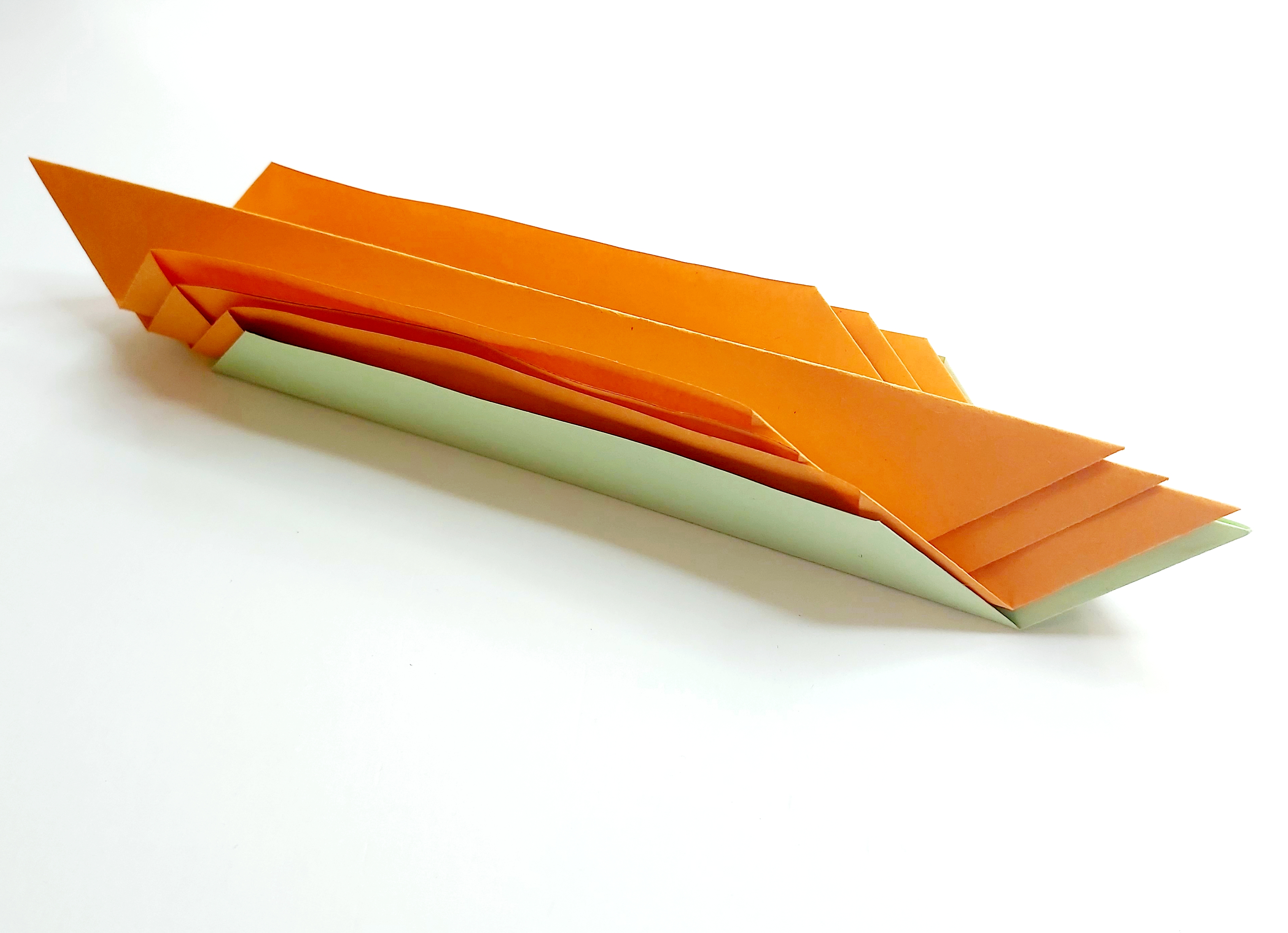 Step 6 
Stack the three petals on top of each other, with the one leaf at the bottom. Repeat this with all your sets - you should have four sets in total.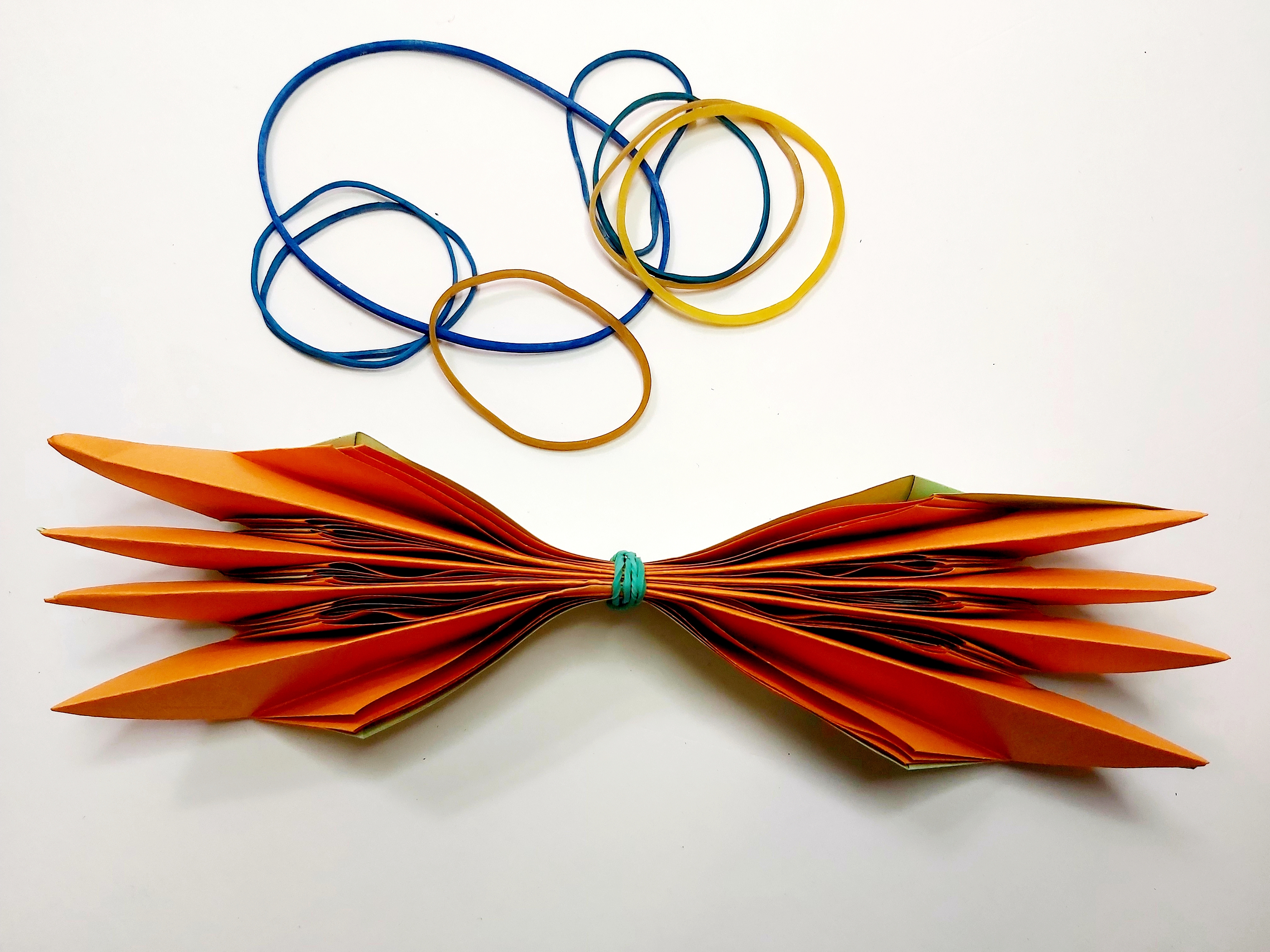 Step 7 
Hold all foru sets of petals and leaves firmly in your hand. With an elastic band tie them together firmly in the middle. Use another elastic band if necessary to keep them in place. Make sure that the elastic band is in the centre.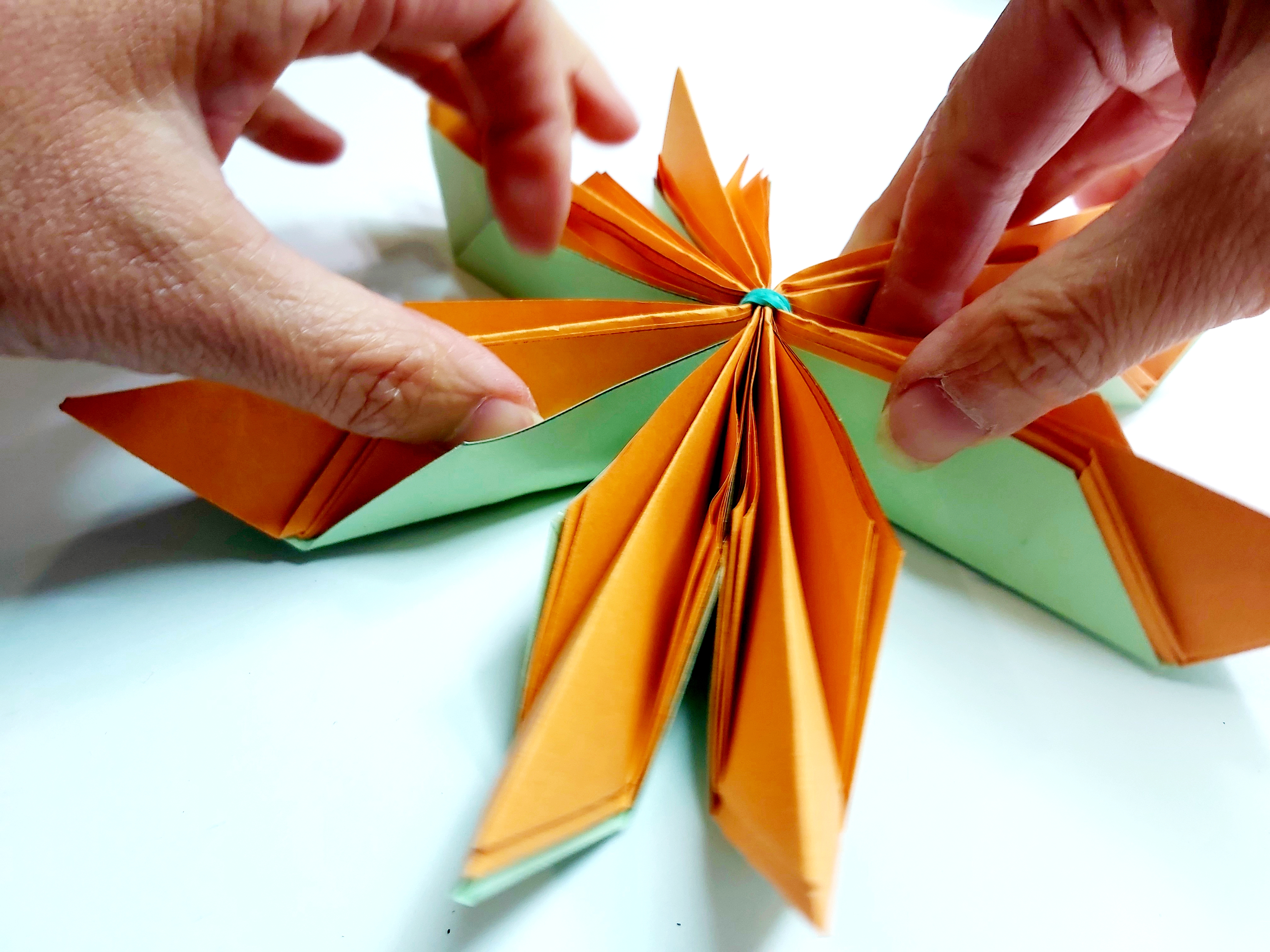 Step 8 
Spread out each of the arms in a star shape.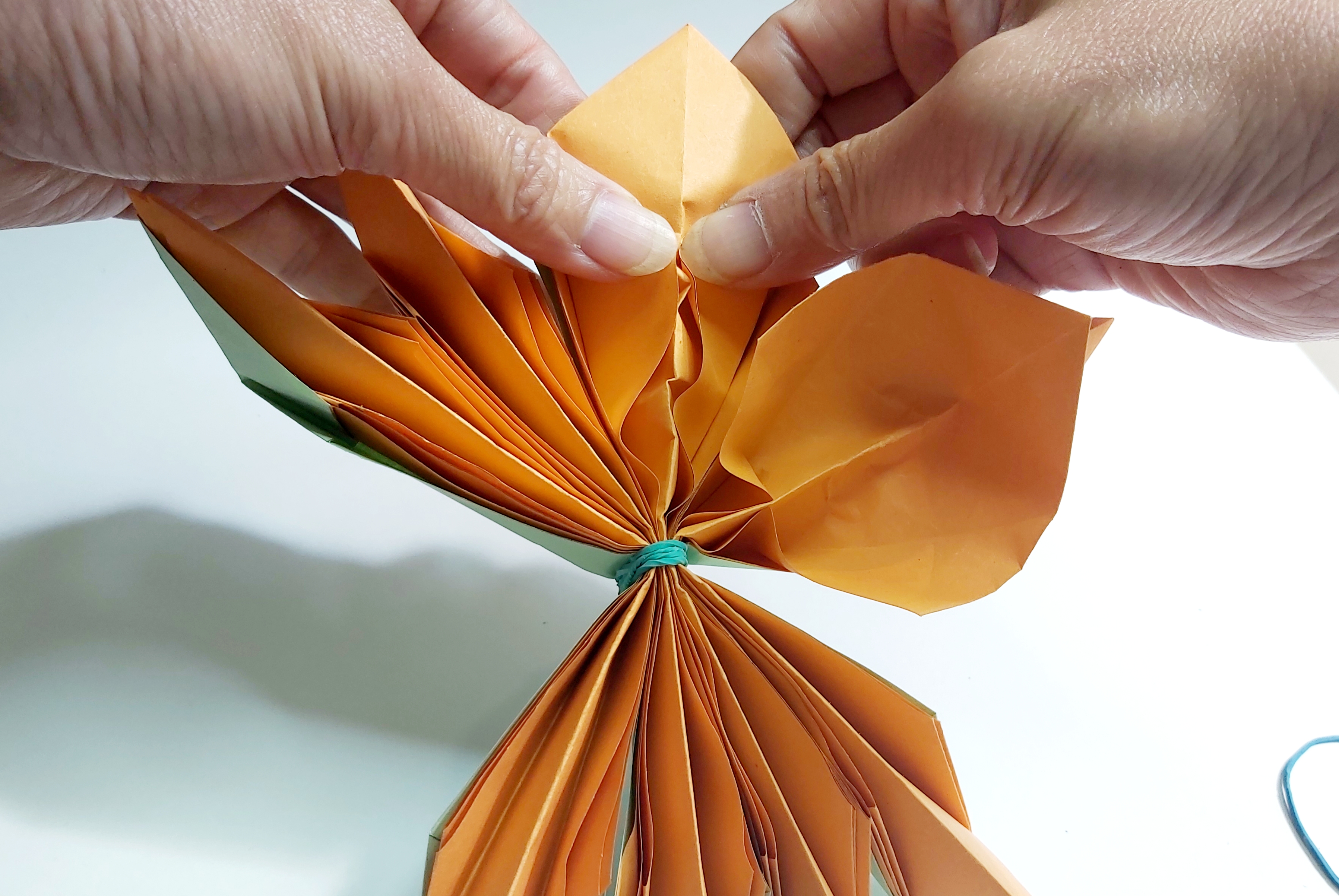 Step 9 
Fold the petals starting from the top layer.
Get the tip of your index fingers under the petal positioning towards middle and wider area, thumbs on the top pushing inwards into the index. As the centre dips inwards and down, the sides curve up and out to form a spoon shape.
Be gentle as you do not want to tear the paper. Repeat the same process with the petal next to it until you complete all the top petals.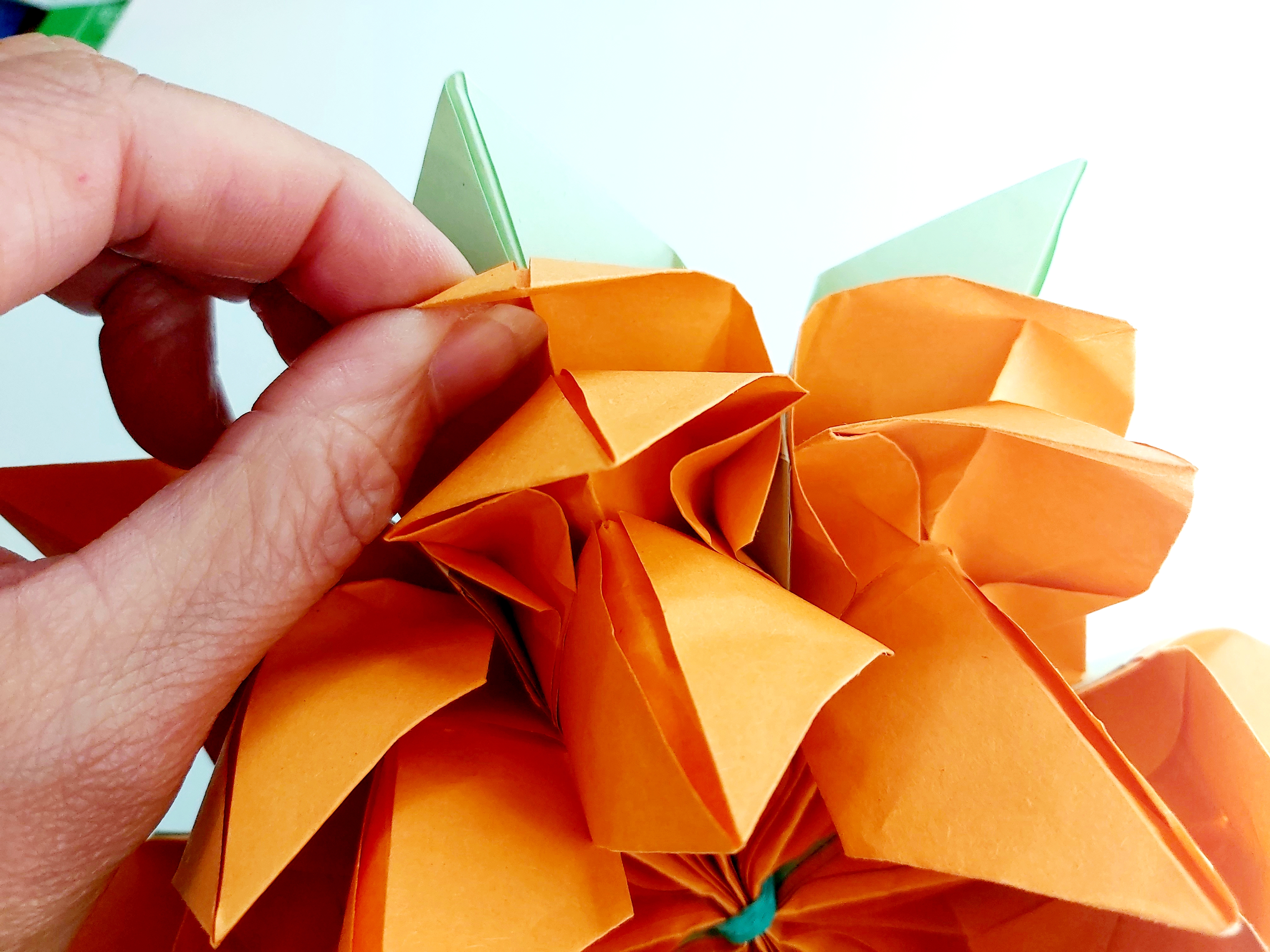 Step 11 
Repeat with the last layer of petals just as before. These petals are almost fully open so move your fingers a bit further away from the centre closer to the edge, pinch just the inside of the petal and lift the edges upwards.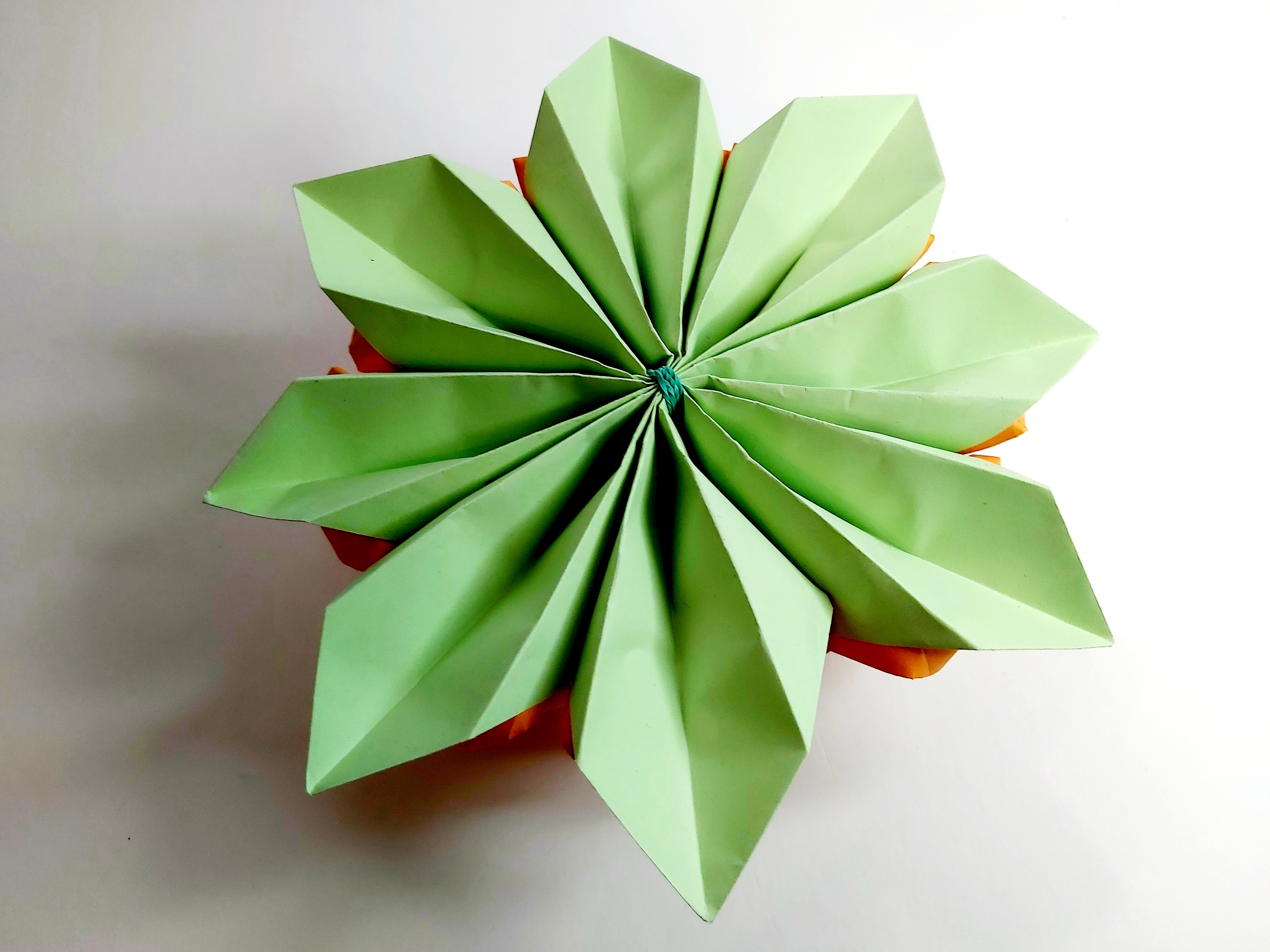 Step 12
You can lift the leaves as you have done with the last layer of petals – turning the tip upwards - or you can leave it as it is.