Currently closed to visitors
Essential Information
| | |
| --- | --- |
| Location | |
The Astronomy Centre terrace and the Yuri Gagarin statue are currently closed to visitors while we carry out an exciting renovation project. The rest of the Observatory, including the historic buildings and the Prime Meridian line, remain open.
Russian cosmonaut Yuri Gagarin was famously the first human in space and this achievement is recognised with this statue, depicting Gagarin in his spacesuit, standing astride the globe.
Image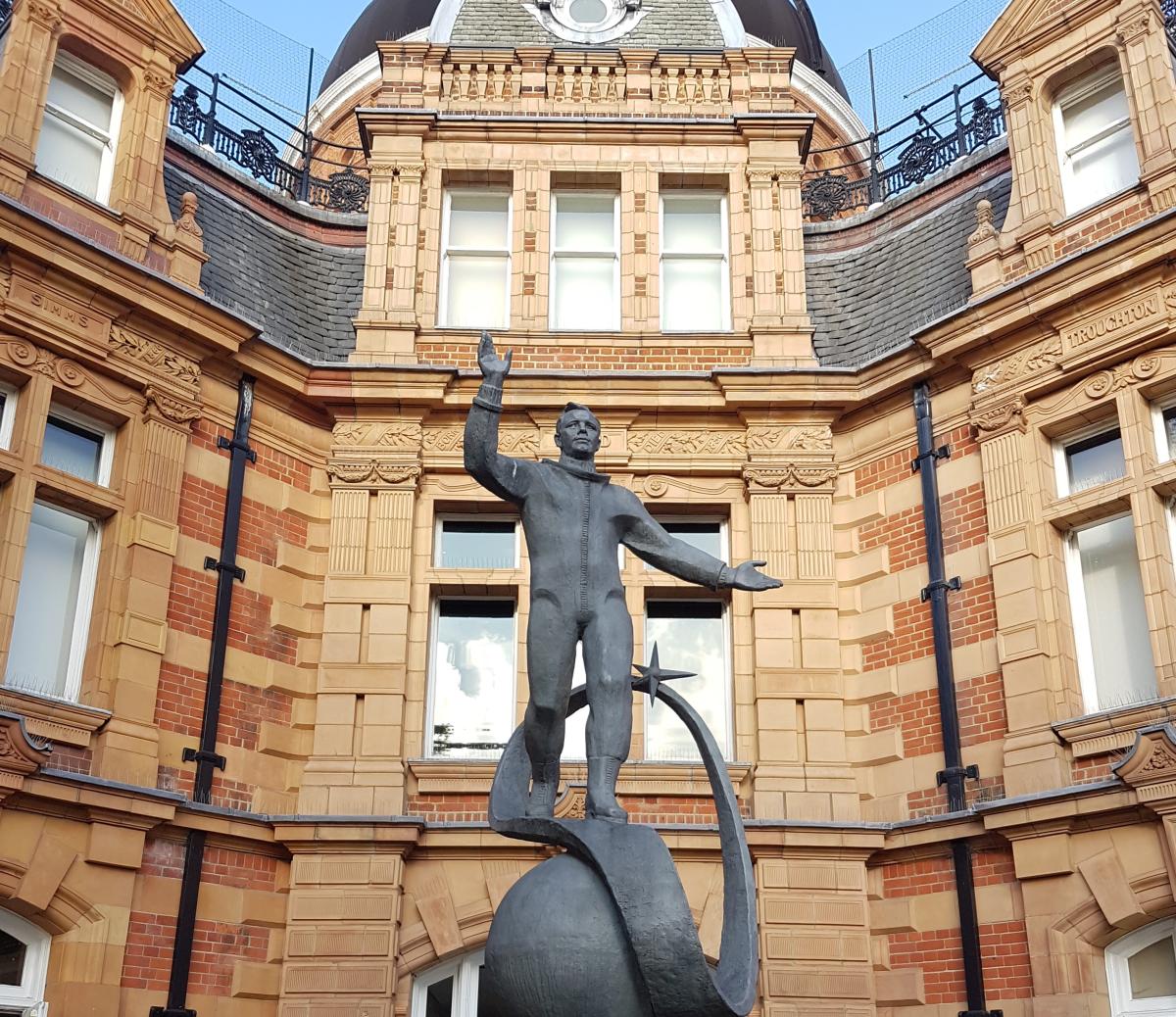 The statue marks the 50th anniversary of Gagarin's voyage into space on the Vostok 1 space capsule on 12 April 1961. It is a copy of a Russian sculpture made in 1984, which is on show in Lyubertsy, the town where Gagarin trained as a steel foundry worker. Traditionally, cosmonauts make a pilgrimage to this statue before they travel into space.
The replica was given to the British people by the Russian Space Agency (Roscosmos) in 2011. After being displayed on the Mall, in 2013 it came to its permanent home at the Royal Observatory. The area where the statue stands has been named Gagarin Terrace.
For centuries, Greenwich was a starting point for maritime voyages of discovery, while the astronomers of the Royal Observatory explored the heavens through their telescopes, so it is fitting that the world's first space explorer is commemorated here.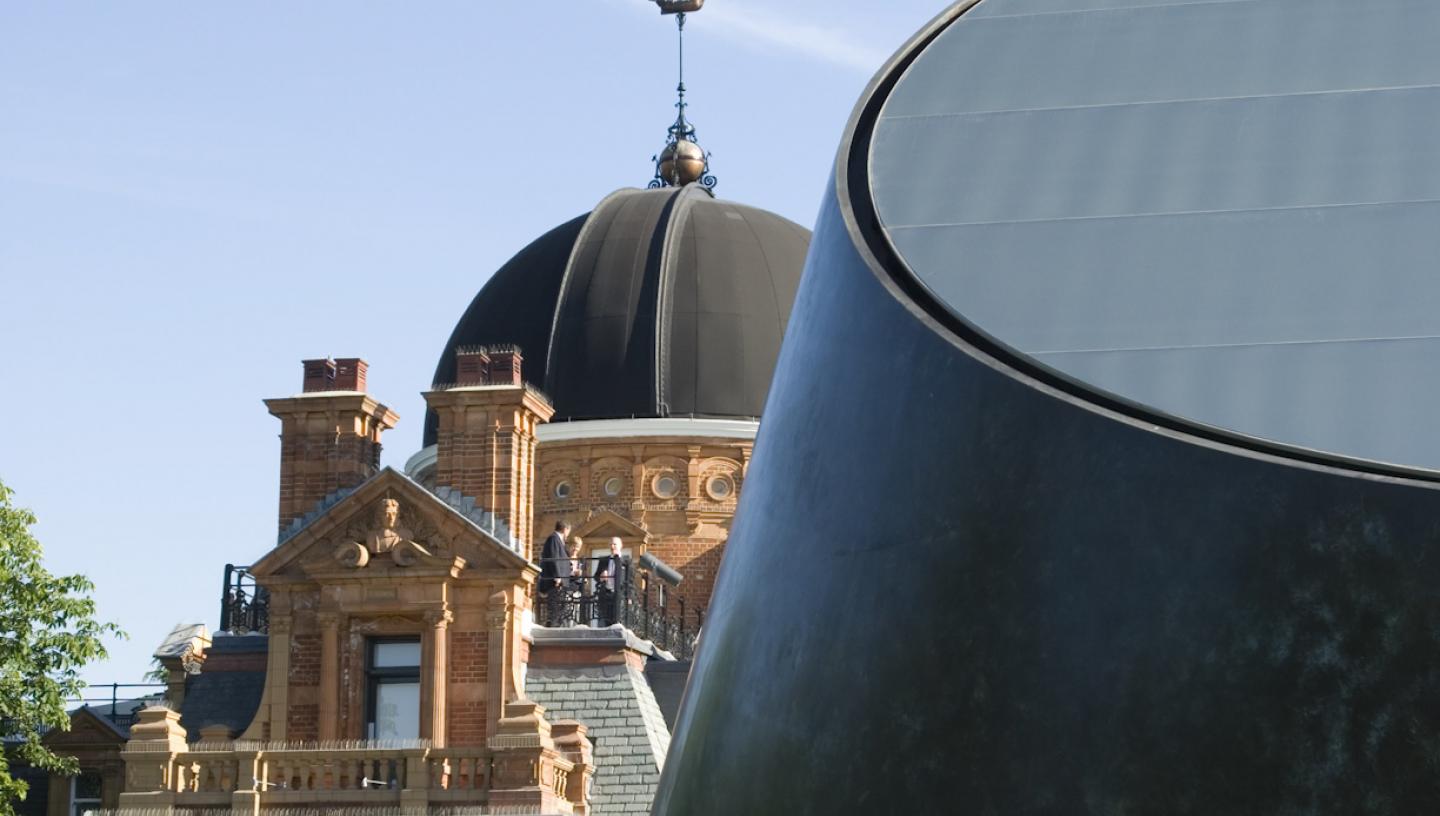 Learn more at the Royal Observatory Astronomy Centre
Travel through the Universe and learn all about space
Would you like to see something that is as old as the Earth and the Sun itself?
Out of this world stargazing and astronomy shows for the whole family
What is the distance between the Earth and the Moon? Is the answer as simple as you might think?
Royal Museums Greenwich wish to thank the British Council and Roscosmos, as well as Aeroflot, the Russian Railways and Sovcomflot for their generous support.