Essential information
Opening times:
Open daily | 21 May - 29 June 2020
The Antarctica World Passport Office is opening at the National Maritime Museum. Will you pledge to become a world citizen?
About the Antarctica World Passport Office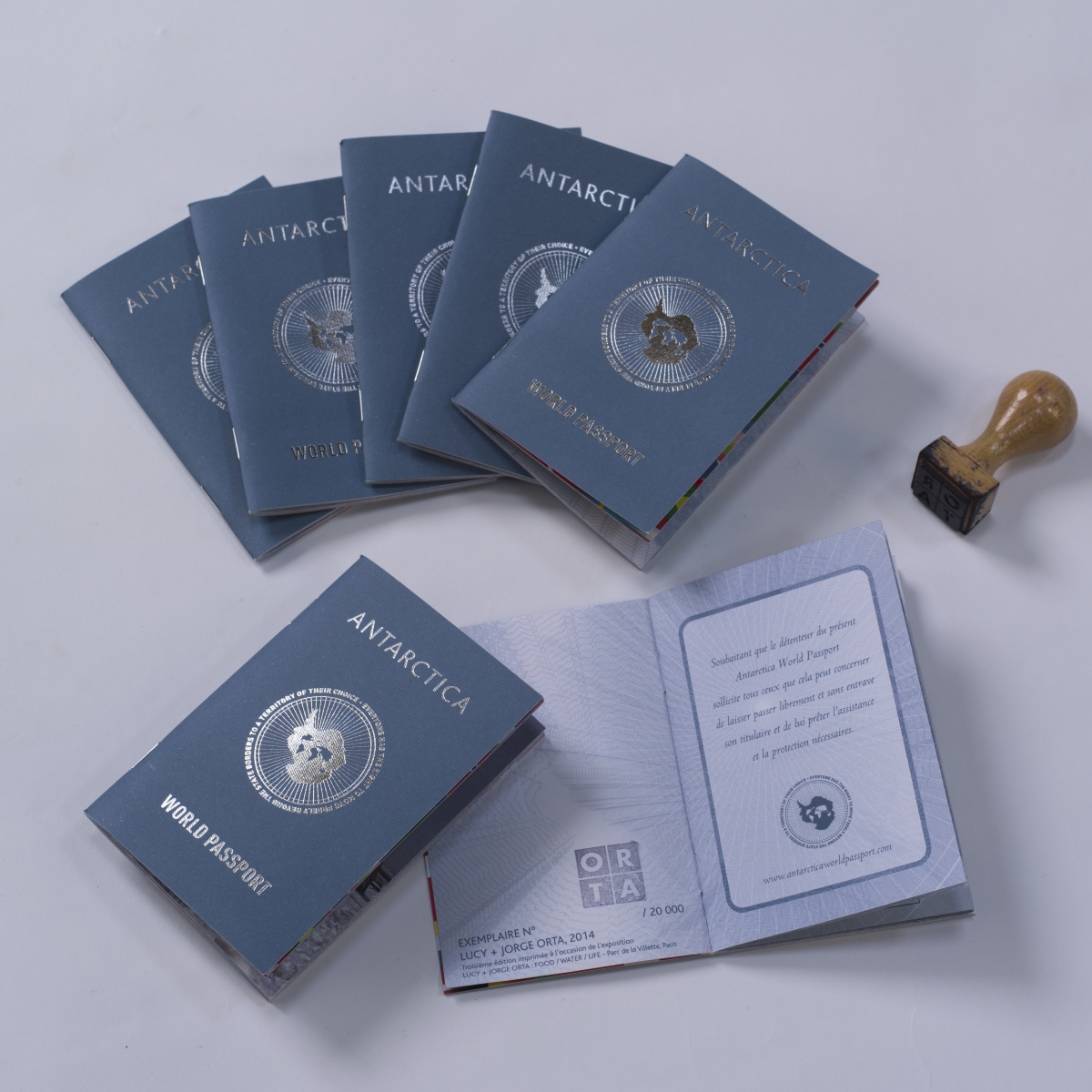 (Images © Lucy + Jorge Orta)
Who does Antarctica belong to? Not a country, not the United Nations, not anybody.
Instead, the Antarctic Treaty - the 60-year-old international agreement that governs the continent - attempts to secure Antarctica's status as a place of global cooperation: a land beyond national boundaries.
Artists Lucy Orta and Jorge Orta explore this unique status as part of their work the Antarctica World Passport Office.
The participative artwork invites visitors to apply for their very own Antarctica passport. In return for becoming a 'world citizen', passport holders pledge to work to defend natural environments under threat, share values of peace and equality, and consider the critical role Antarctica plays in our global climate system.
The holder of this document may move freely around the world and will be given the title of "world citizen". In return each world citizen is requested to take responsibility for his or her actions. He or she pledges to combat all acts of barbarity, to fight against intimidation and poverty, to support social progress, to protect the environment and endangered species, to safeguard human dignity and to defend the inalienable rights to liberty, justice and peace in the world.
To date over 50,000 passports have been issued - and now you too can apply for one.
The Antarctica World Passport at the National Maritime Museum
The Antarctica World Passport Office is presented in partnership with the National Maritime Museum as part of a UK-wide cultural programme entitled Antarctica In Sight. The work will open in May and tour nationally in 2020.
Constructed of reclaimed materials and found objects, the mobile 'office' is designed to echo the kind of rudimentary structures found at remote border crossings across the globe. 
Anyone can explore the installation for free, meet the passport officers and, if they choose, take home a stamped and numbered passport of their own.
The Antarctica World Passport opens 21 May 2020 at the National Maritime Museum
Visit the National Maritime Museum
Antarctica In Sight
The Antarctica World Passport Office is commissioned by the UK Antarctic Heritage Trust as part of its cultural programme Antarctica In Sight, a year of events and activities marking 200 years since the first sighting of Antarctica. Find out more