Sometimes your guest list just keeps growing, and to that we say 'the more, the merrier!'  We love a big wedding and think the National Maritime Museum is the best place to celebrate on a large scale. 
Neptune's Court is a meeting of classical 18th-century grandeur and innovative modern architecture. Set at the heart of the National Maritime Museum and spanned by an enormous glass roof, it is the ideal location for large wedding receptions.
The Museum is filled with inspirational stories of exploration, bravery, and adventure at sea, making it a thrilling backdrop to your special day.
Email: events@rmg.co.uk | Tel: +44 (0)20 8312 8517
Image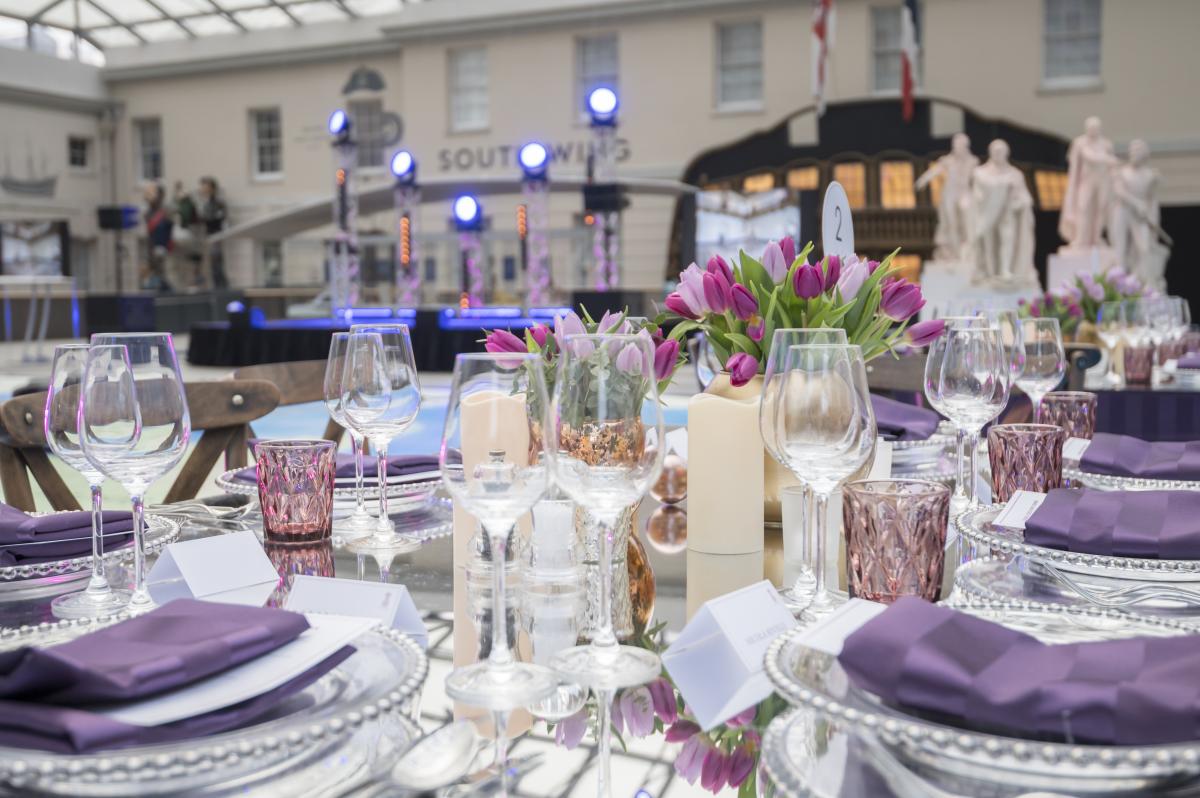 The Great Map
Set at mezzanine level in the centre of Neptune's Court, this remarkable space benefits from the high glass ceiling that floods the space with natural daylight. Surrounded by outer walls featuring large installations from our maritime collection, your guests will dine in style, while taking in all the details around them. A modern and airy space, we can seat up to 550 for your wedding breakfast with space remaining for a dance floor and DJ providing you with one location to dine and dance the night away.
Image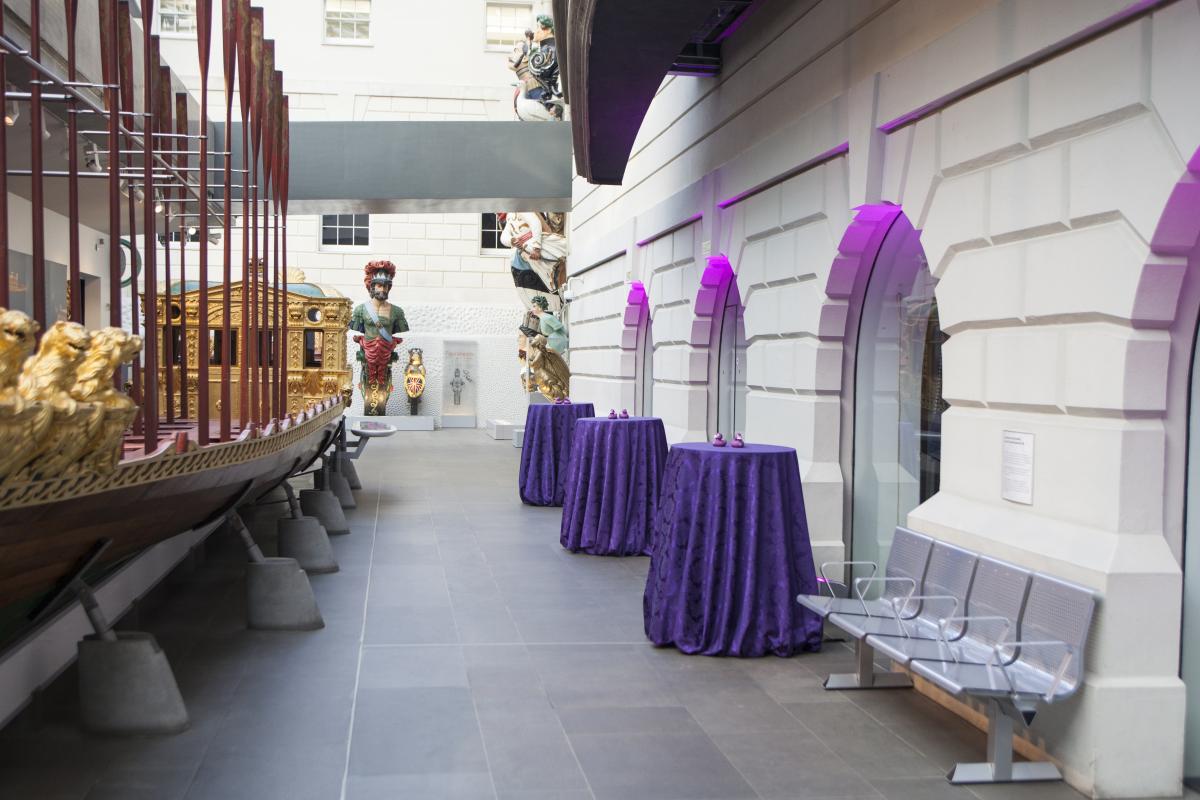 The Square
Pre-dinner drinks can be enjoyed in the Square surrounding the Great Map at ground level in Neptune's Court. Here your guests can wander through some of our newest galleries, interact with our prized exhibits, and above all - toast your marriage!
Image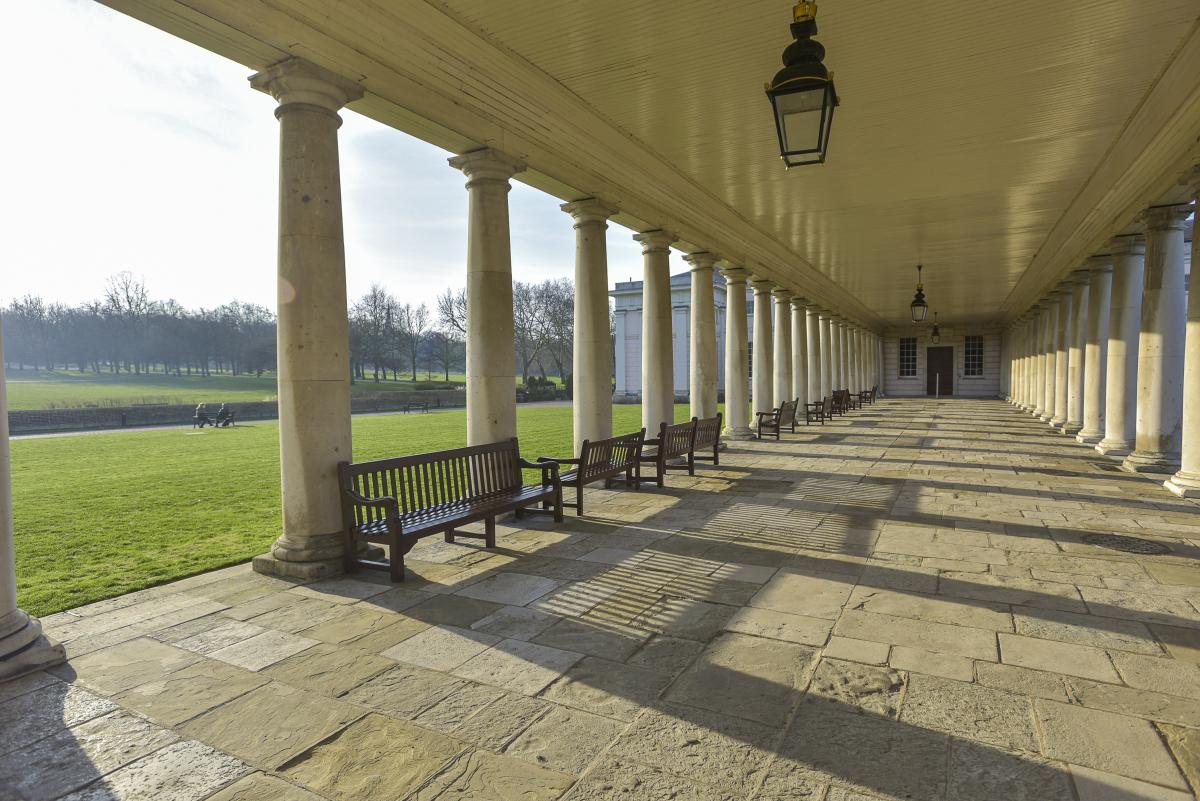 The Colonnades 
On warm evenings, guests can venture out along the colonnades on the south lawns and take in the sweeping views of Greenwich Park and watch the sun set. You could even host the whole event on the lawns with the addition of a marquee.
Food, drink, styling and entertainment
Exceptional food, floristry, entertainment and photography make each event unique. We work with an outstanding selection of creative suppliers to help tailor every detail to you. 
Due to the sensitive nature of our buildings and collections, only our approved catering, production and floral suppliers are permitted to work at our venues. 
Sign up to our newsletter
Whether it's our latest offers, industry news, upcoming events or venue highlights, we'll make sure you never miss a thing.