Essential Information
| | |
| --- | --- |
| Type | Daytime |
| Location | |
| Date and Times | Saturday 20 November | 10.30am - 4pm |
| Prices | Free with entry to ship | Free entry for ages 16-24 |
| | |
For the first time ever, Cutty Sark is hosting a Sea Shanty Festival! 
In celebration of Cutty Sark's birthday, our resident sea shanty group Swinging the Lead will be joined by London Sea Shanty Collective, The Silver Darlings and more, as we bring each deck of the ship to life with traditional working songs.
Join London Sea Shanty Collective as they lead a drop-in workshop at 12.45 in the Dry Berth for aspiring shanty singers. 
Be sure to stop and chat to one of our ship explainers who will tell you about the tumultuous history of the ship, test you at your sailor lingo, or answer just about any maritime related question you can come up with.
Finally, join us in the Dry Berth at 16.00 as we end the festival with a traditional mass shanty sing along!
To add to the magic, as darkness falls Cutty Sark will be lit up in lights as we begin the countdown to Christmas.
Special Offer
We are offering free entry to Cutty Sark for those age 16-24 who currently live or study in Greenwich. 
Please bring proof of age and proof of residence in Greenwich or that you currently study in Greenwich. 
Image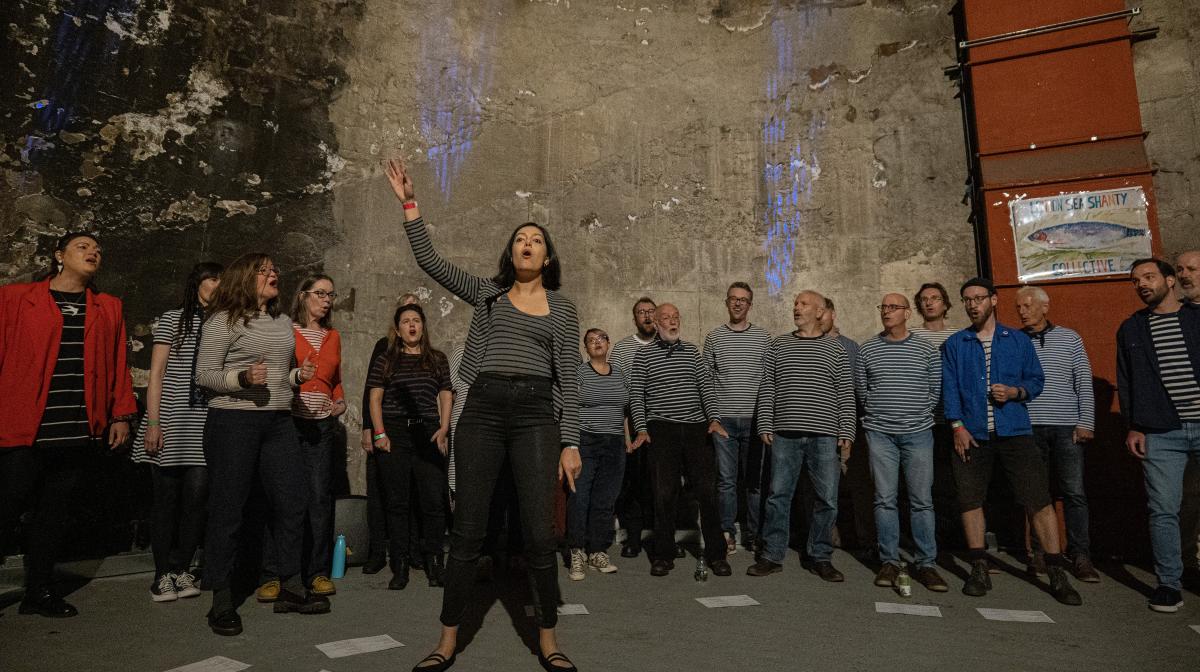 The London Sea Shanty Collective
A community choir who sing shanties and maritime songs with one eye to the tradition and the other to the future. Singing together since 2017, they are a no-audition community choir, open to all and made up of a mix of women and men of all ages from around the world, committed to social justice and equality. 
Times: 11.15 | 12.45 | 14.45
Workshop: 12.45
Location: Dry Berth 
Image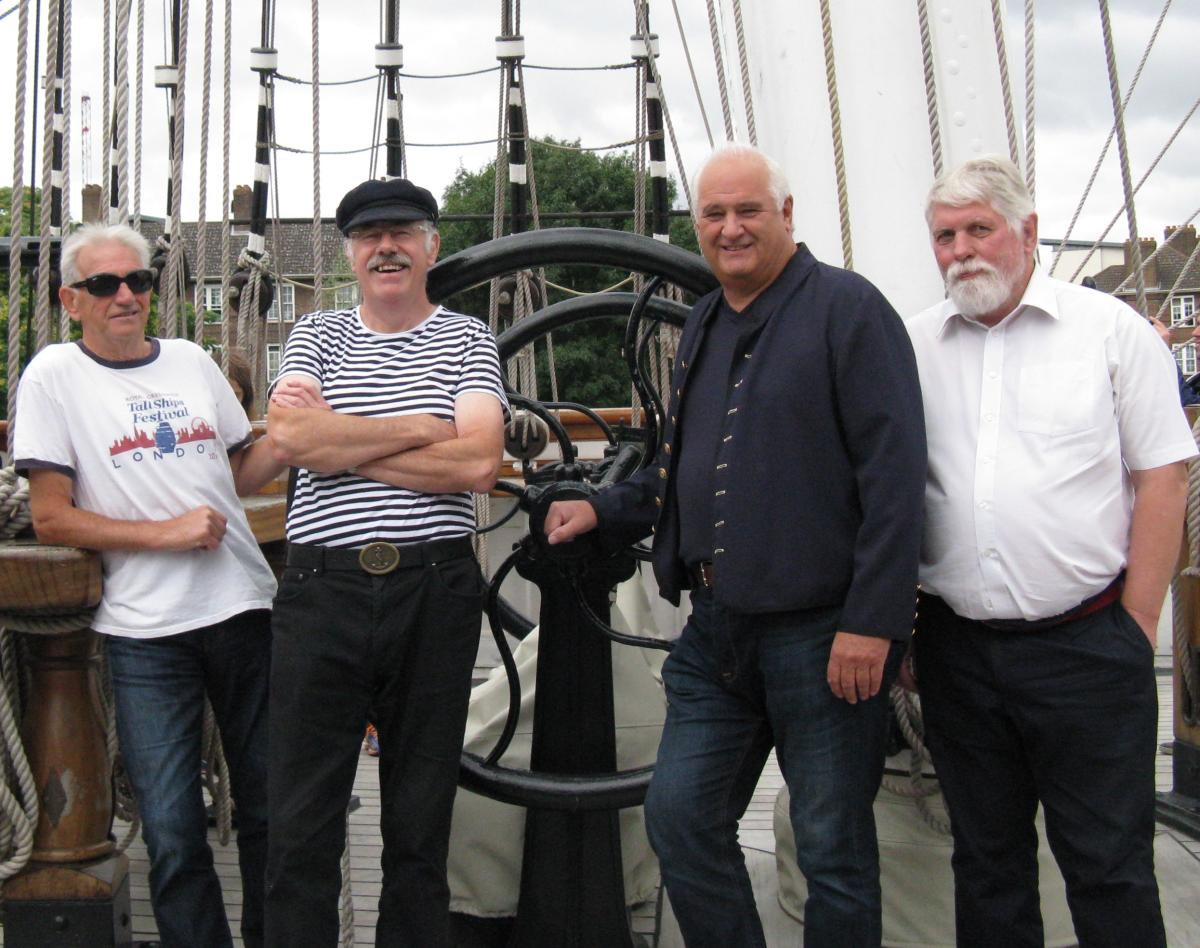 Swinging the Lead
Cutty Sark's resident sea shanty singers since 2011 and singing together since 2010, Swinging the Lead will be back to inform and entertain visitors in learning and appreciating the working songs of the tall ship era. When not singing at sea shanty festivals, they can be found singing and playing in more local settings and on a variety of marine craft including hovercraft!
Times: 10.15 | 11.45 | 13.45
Location: Lower Hold
Image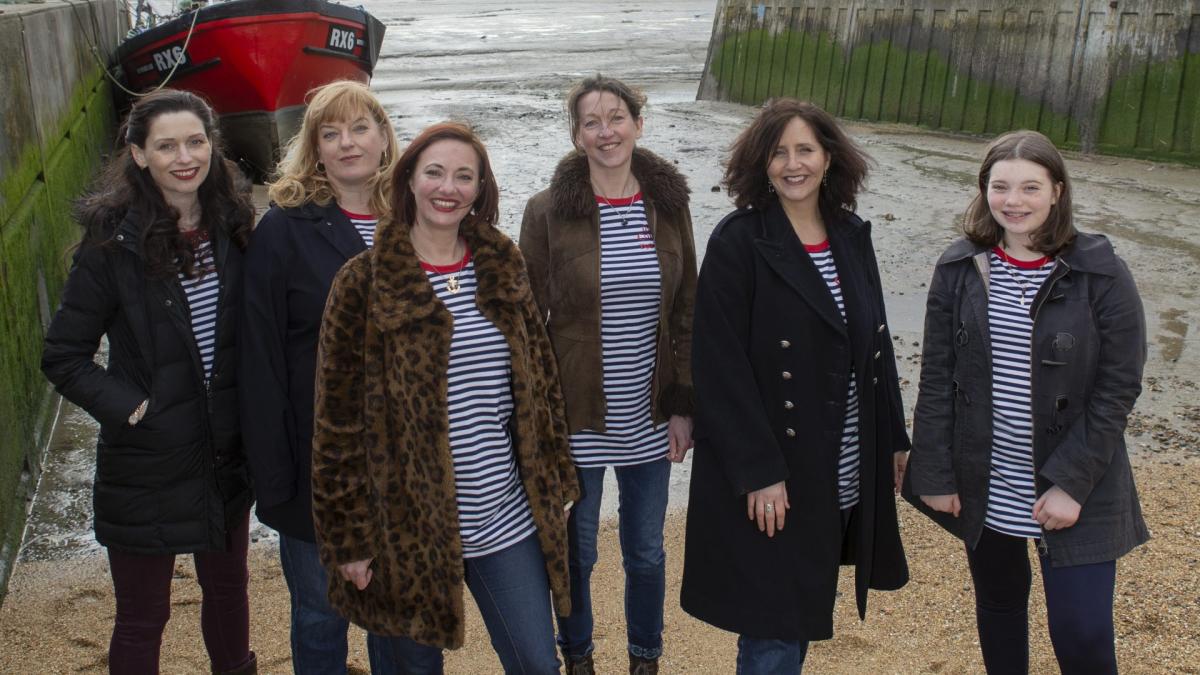 The Silver Darlings
An all-female sea shanty crew hailing from Southend-on-Sea in Essex. They sing shanties, songs of the sea and ditties nautical. They love the story-telling aspect to shanty-singing and are passionately committed to ensuring that these songs remain in the public domain and are not lost at sea!
Times: 10.45 | 13.15 | 15.15
Location: Tween Deck
Image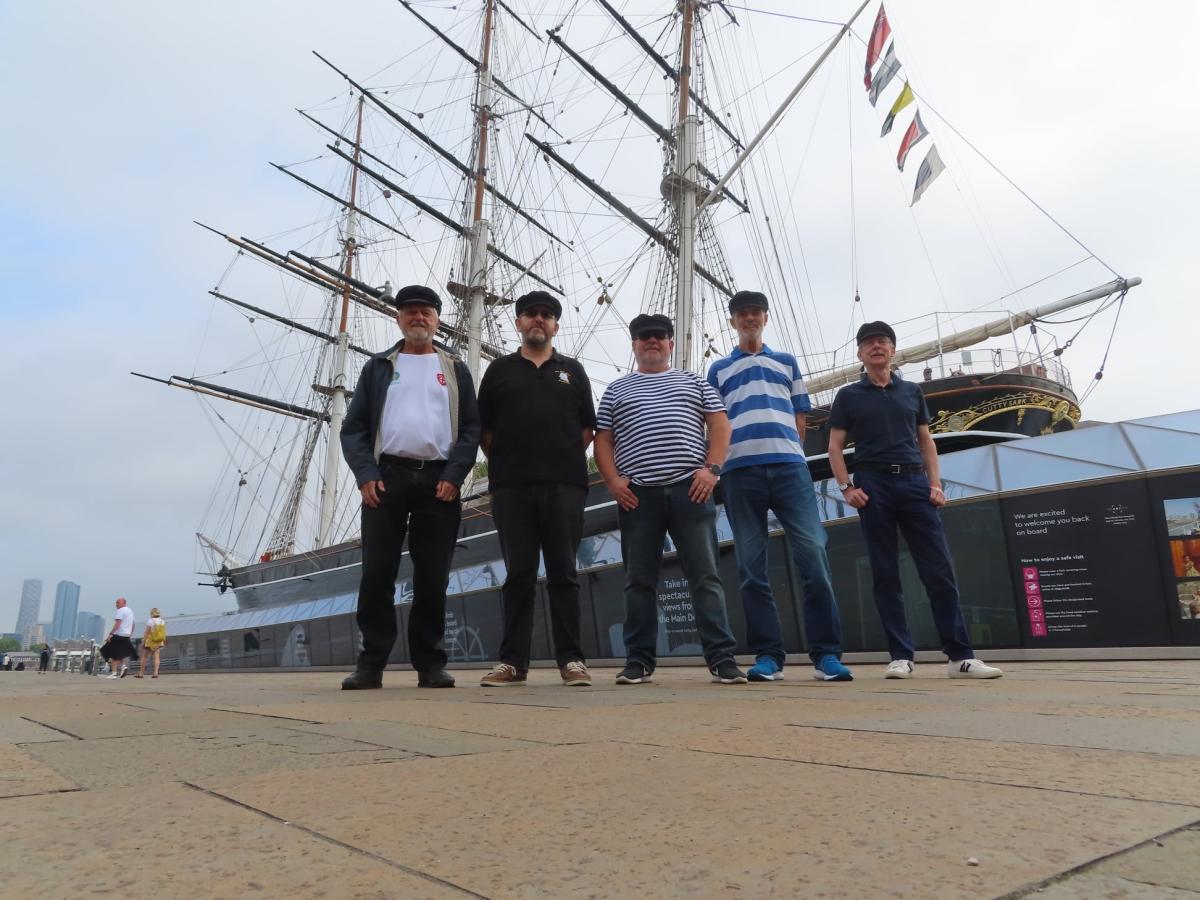 The HogEye Men 
The HogEye Men have sung shanties and folk songs together and separately for many years, and have been performing regularly on Cutty Sark since September 2019. This Crew specialises in singing unaccompanied shanties in a traditional style, echoing the sound of these working songs in their original setting, mingled with more modern songs of the sea.
Times: 10.10 | 12.50
Locations: Entrance | Lower Hold
Image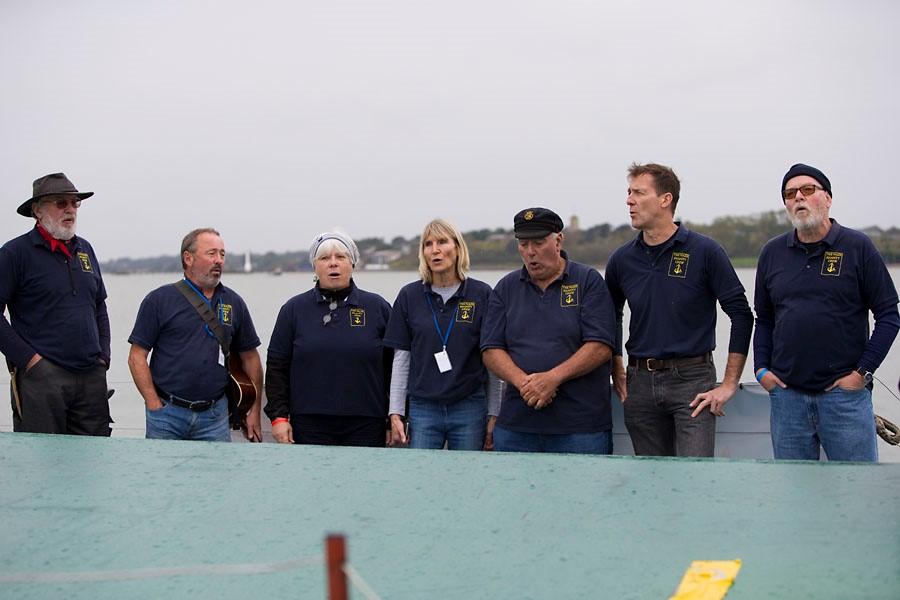 Naze Shanty Crew
Founders of the Harwich International Shanty Festival and enthusiastic promoters of maritime music, the Naze Shanty Crew have been singing shanties together for over 20 years. They will be joining us on board Cutty Sark to bring 'Tween Deck to live with their lively renditions of Shanty songs. 
Times: 12.20 | 14.30
Location: Tween Deck