Essential Information
| | |
| --- | --- |
| Type | Member events |
| Location | National Maritime Museum → Ground floor → Lecture Theatre |
| Date and Times | Thursday 21 July | 6.30pm-7.30pm |
| Prices | Free | Members only |
| | |
On the morning of 22 September 1914, just six weeks into the First World War, three Royal Navy armoured cruisers were sunk by a German U-boat in the southern North Sea. The action lasted less than 90 minutes but the lives of 1,459 men and boys were lost – more than at the Battle of Trafalgar or the sinking of RMS Lusitania. Yet, curiously, few have ever heard of the incident. 

In this Member exclusive lecture, hear from journalist, author and former naval officer, Stuart Heaver, whose new book, The Coal Black Sea, tells the extraordinary true story of the disaster from the perspective of the men serving on HMS Aboukir, Hogue and Cressy, and reveals the role played in the catastrophe by Winston Churchill.
It also examines how the ignominious loss provoked widespread criticism of the highly ambitious First Lord of the Admiralty, the 39-year-old Winston Churchill. While the families of the victims grieved, Churchill succeeded in playing down the significance of the disaster and shifted the blame to those serving at sea to save his faltering career. Heaver argues that Churchill 'stitched up those serving at sea' by deflecting the blame onto them. 
Not already a Member?
Join today for a host of exclusive benefits and events, including unlimited free entry to Cutty Sark, the Royal Observatory, shows at the Peter Harrison Planetarium, and special exhibitions at the National Maritime Museum.
With Membership starting from as little as £50, what are you waiting for? Membership is your time to explore!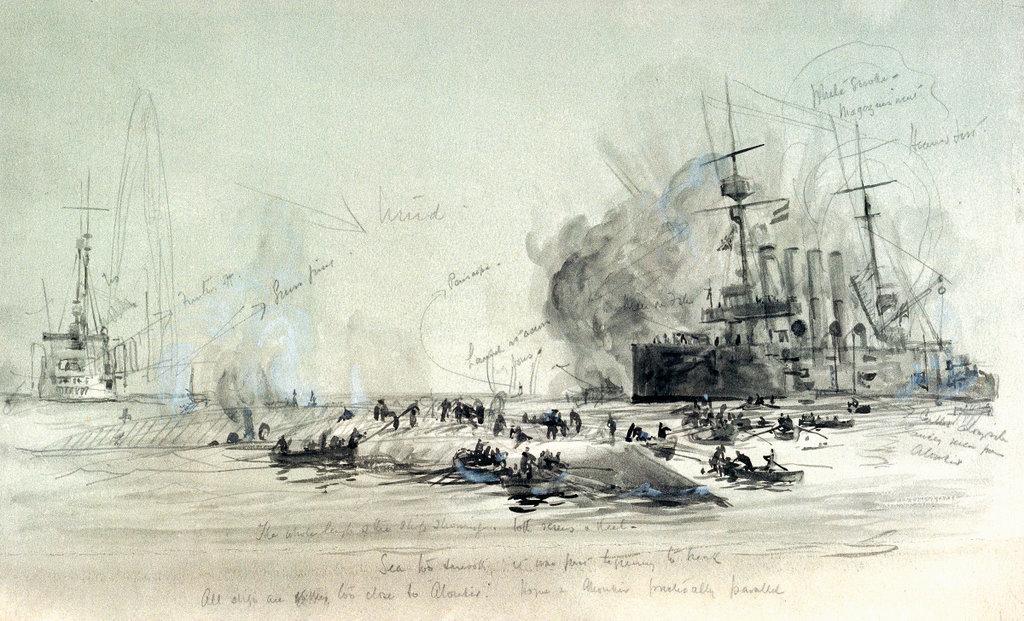 Study of the sinking of HMS Aboukir, Hogue and Cressy by William Lionel Wyllie