Essential Information
| | |
| --- | --- |
| Type | Evenings & Lates |
| Date and Times | Wednesday 3 March | 7pm – 8.30pm |
| Prices | Free |
| Location | |
Stay home, stay safe and hone your skills in this online drawing class hosted by Royal Museums Greenwich and Rise Art. 
Sound and Vision is back!
Sound and Vision returns with its interactive and engaging mix of objects, music and star guests.
Join us as we hear from artists, musicians and curators as they create a specially curated soundtrack for specific objects from our vast collection. All you need to do is bring you pen and pad and draw along to the rich stimuli on offer. 
Last season brought a rich range of guests selecting items from the collection as well as sharing their record collection. Previous guests include Starsailor, Mat Collishaw, Bruce McLean, Adam Dant, Tania Kovats, Fatos Ustek, Nelson Makamo and Deanio.
Join in
All participants are welcome to join, no matter your artistic ability. All you will need is a drawing implement of your choice and some paper as your hosts guide you through the collection, soundtracked by a wide range of music from jazz to electronica to world music. 
In collaboration with curators from Rise Art, you will see the Royal Museums Greenwich collection in a way that will inspire and engage you.
This virtual drawing class offers escapism, reflection and investigation through weekly themes connected to the collections. 
This free workshop is hosted through Zoom.
Session dates
3 March | 7pm
Derek Boshier is a highly esteemed artist, being among the first proponents of British pop art. He is known for working in a range of media including painting, drawing, collage and sculpture. Boshier has also provided a unique visual style to British music, having designed cover art for The Clash and David Bowie's Lodger and Let's Dance.

Patrick Hughes is a British artist known for his unique "reverspective" style, a three-dimensional optical illusion where the parts of the image which seem farthest away are actually physically the nearest. Hughes's work is featured in the collections of London's most prominent institutions, from the British Library to Tate Modern, and he continues to show in exhibitions throughout the world.
Useful information
How to book and join our sessions
This workshop is free, but numbers are limited. Make sure you book a place in advance so that we can plan for the correct numbers. If you book and are unable to take part, please let us know so we can offer your place to someone else.
No experience necessary—beginners and experts alike are welcome.
This session has been designed for adults during lockdown but children over 13 years old are welcome. Please note that some of the collection and discussions address sensitive topics.
Sessions will be held via Zoom. This application is not affiliated with the museum. We have staff monitoring every session and will eject participants behaving inappropriately. We advise that you take the time to read the terms and conditions on Zooms website for your own information and safety.
Sessions will run whilst Royal Museums Greenwich is closed to the public. 
Follow the link to book your place via Eventbrite.
Once you have booked your ticket, you will receive an email confirming your place on your chosen live online workshop. The email will contain a link and password to the prescheduled workshop.
When it is time for your scheduled event, click the link on your email. This will take you to your chosen event which is being hosted through an application called Zoom. You will be asked for your meeting ID and Password. These should come up automatically, but if not they can be found on your original email.
Once you're in the workshop, you will be asked to choose to connect audio in three different ways. We recommend using computer audio.
If you sign in before the workshop begins you will be asked to wait in a virtual waiting room.
When the workshop begins you can choose to have your video on or off. We will only interact with participants who have their camera on. If you do not want to be interacted with please switch off your camera.
When the session starts, have your camera pointing at eye level and your microphone on mute. You can control your microphone and video on the bottom of the Zoom page.
The facilitator will ask questions and if you would like to answer a question, the host will unmute your microphone for you to talk directly to them. Please note that you are in a session with many other participants, so be considerate of others.
There is a chat room attached to the workshop room. Please use this for technical questions such as my audio is not working etc. Our host will assist you as best as they can.
If you are planning to keep your video on please be mindful of what's behind you. Think about having a solid wall behind you or turning on the virtual background if you would like some privacy.
These sessions are monitored at all times. Any behaviour deemed to be inappropriate will result in participants being removed from the session and being reported to the appropriate authorities where necessary.
We support independent learning for children but we hold the safety and well-being of children in higher regard. Therefore we ask that an adult is present when children are partaking.
Extra activities may be suggested at the end of the session. Links for additional tasks will be put in the chat room for further learning.
Your host will inform you when the session is finished. When you have finished, close your tab and sign out of Zoom if you signed in at the beginning.
Previous sessions
24 February | 7pm - What Good Is Art?
Tabish Khan is an art critic specialising in London's art scene, covering contemporary and historical exhibitions. He visits and writes about hundreds of exhibitions a year covering everything from the major blockbusters to the emerging art scene. Khan has been visual arts editor for Londonist since 2013.
Patrick Brill OBE RA, better known by his pseudonym Bob and Roberta Smith, is a British contemporary artist, writer, author, musician, art education advocate and keynote speaker. Smith paints slogans in a brightly coloured lettering style on banners and discarded boards of wood and exhibits them in galleries of contemporary art across the world.
17 February | 7pm - Sights and Sounds
Brendan Neiland is an artist best known for his paintings of reflections in modern city buildings. He is one of Britain's foremost contemporary painters and printmakers, who has been represented in major museums and galleries including the Victoria and Albert Museum, the Tate Gallery London, the Collections of the British Council and the Arts Council of Great Britain.
Peter Adjaye is a contemporary conceptual sound artist, specialising in cross-disciplinary collaborations. He is a musicologist, composer, DJ-producer and musician. Adjaye's work is currently exhibiting at Greenwich Maritime Museum. A new immersive 6 channel sound installation 'A Proposal for Radical Hospitality' was created in response to 'The Armada Portrait', the work traces the painting's legacy of empire and the roots of the transatlantic slave trade.
Image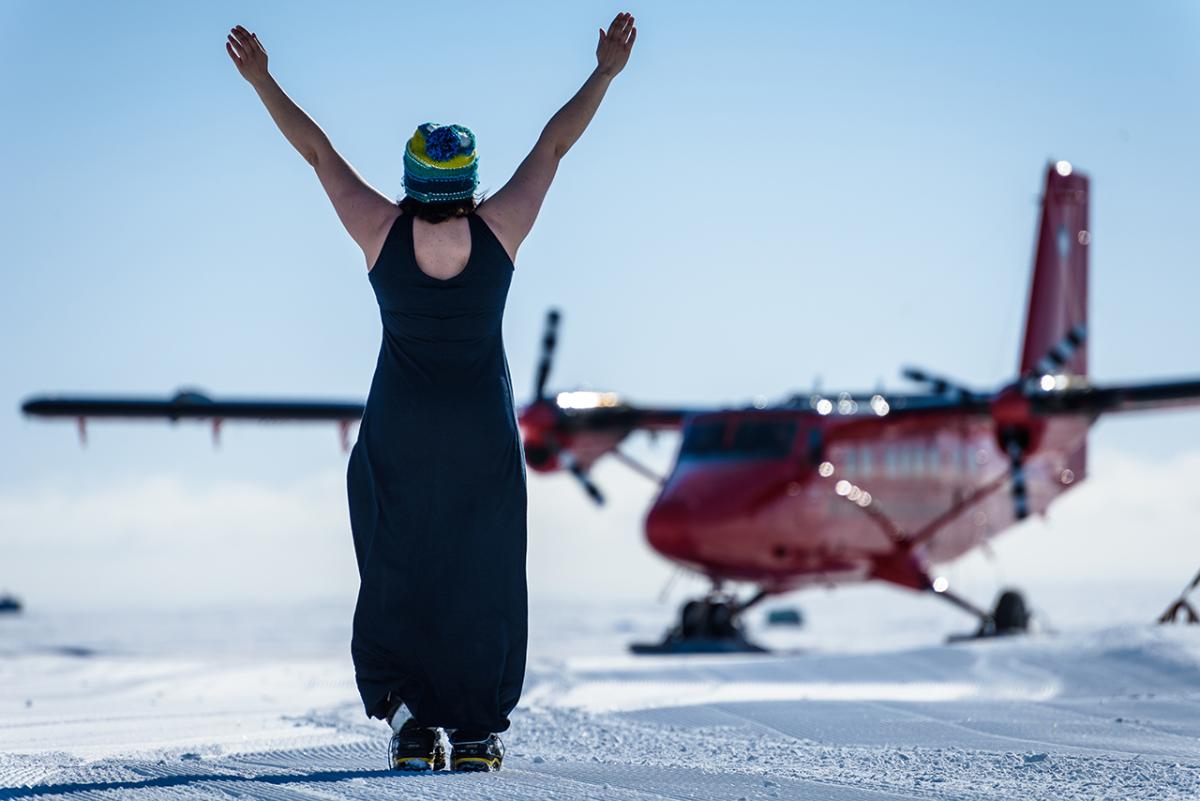 10 February | 7pm - Exposure
Laura Boon is the Lloyd's Register Foundation Public Curator for Contemporary Maritime at the National Maritime Museum. Laura promotes public awareness and understanding of the connections between maritime history and contemporary maritime issues. This is evident in the current photography exhibition Exposure: Lives at Sea, which presents life working at sea.
Simon Roberts is a British photographer, whose work deals with people's "relationship to landscape and notions of identity and belonging." Roberts' books include Motherland, We English, Pierdom, and Merrie Albion. His work has been exhibited internationally.
With live music provided by folk singer Chris Harrison.
3 February | 7pm - Disobedience
Sue Prichard, senior curator of art at Royal Museums Greenwich, will be joined by Claire Smith, curator of special collections at the British Film Institute, to discuss disobedience and uniforms. Claire and Sue will look at the ways in which individuals have customised items of uniform, or subverted rules and regulations in terms of fashion or expediency.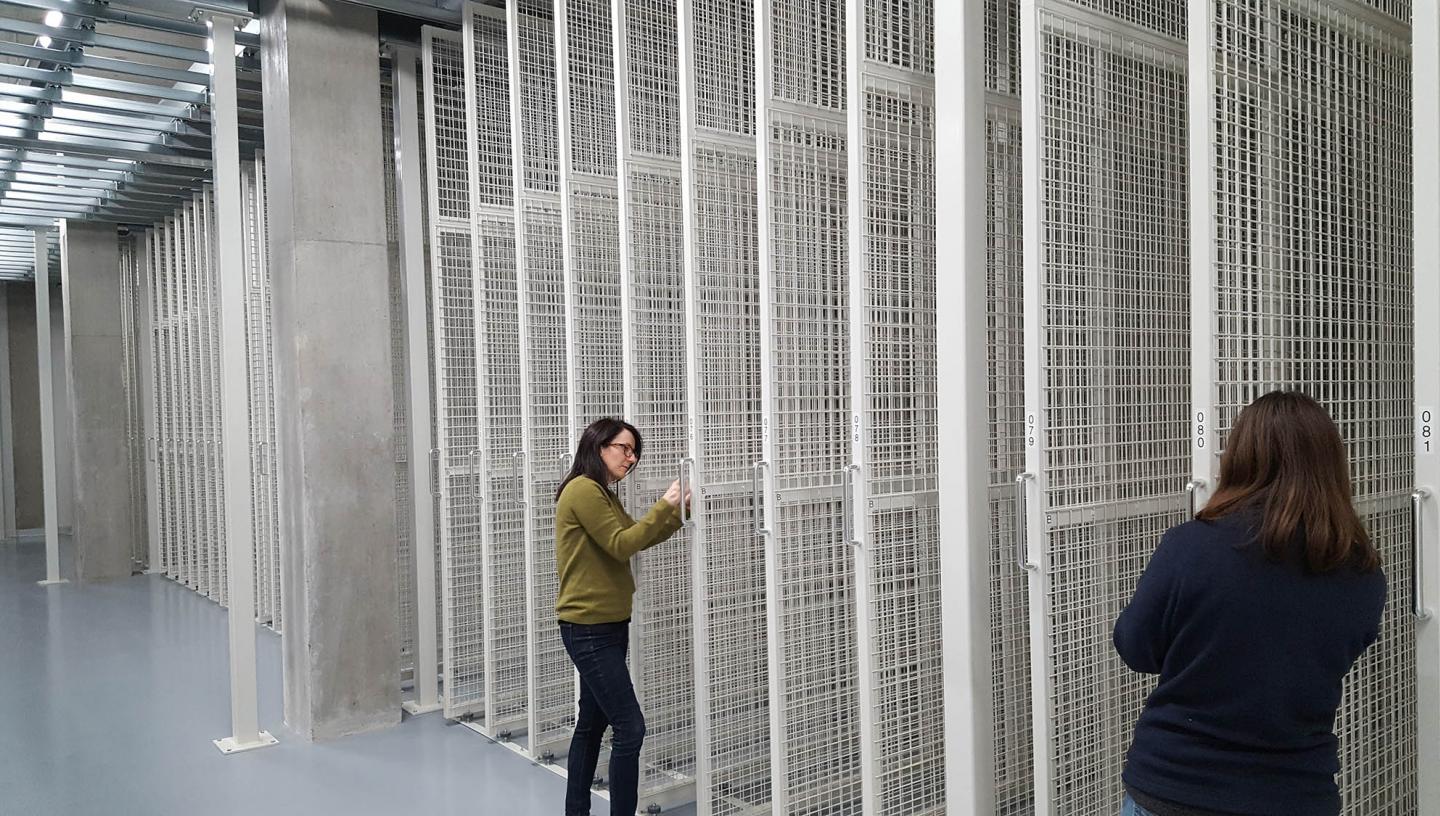 The Prince Philip Maritime Collections Centre
Our state of the art conservation studio is where many of the treasures of Royal Museums Greenwich are preserved and stored. Come behind the scenes to discover more.