Essential Information
| | |
| --- | --- |
| Type | Evenings & Lates |
| Location | |
| Date and Times | Tuesday 23 November | 7 – 8.30pm |
| Prices | Free |
| | |
Sound and Vision is back!
Get creative with this unique online drawing club hosted by Royal Museums Greenwich and Rise Art. Sound and Vision returns with its interactive and engaging mix of objects, music and star guests.
Join us as we hear from artists, musicians and curators as they create a specially curated soundtrack for specific objects from our vast collection. All you need to do is bring you pen and pad and draw along to the rich stimuli on offer. 
Upcoming sessions
Tuesday 23 November | 7-8.30pm | Free online event on Zoom.
Join us on this special session in celebration of UK Disability History Month as we celebrate the  Lives of Disabled People now and in the past as well as challenge Disabilism by exploring their oppression in the past and present.
Guests include:
Natasha Lambert BEM, multi award-winning disabled sailor and adventurer.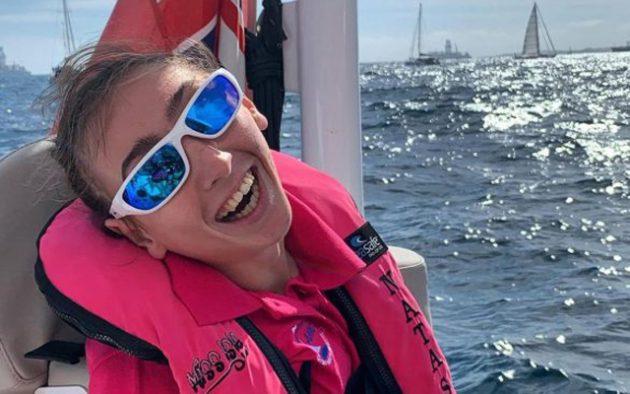 In 2020, Natasha was the first person to sail across the Atlantic using just sip and puff technology to control her boat. Despite being born with Quadriplegic cerebral palsy, Natasha is one of those individuals who is unwilling to accept the word "can't". This tenacity has enabled Natasha to achieve feats which most people would have considered impossible; from sailing the Atlantic to scaling mountains, she is an unstoppable force! Join her and as she shares the songs that kept her  spirits up whilst taking on this mammoth task.
Robert Andy Coombs, Michigan born contemporary artist and photographer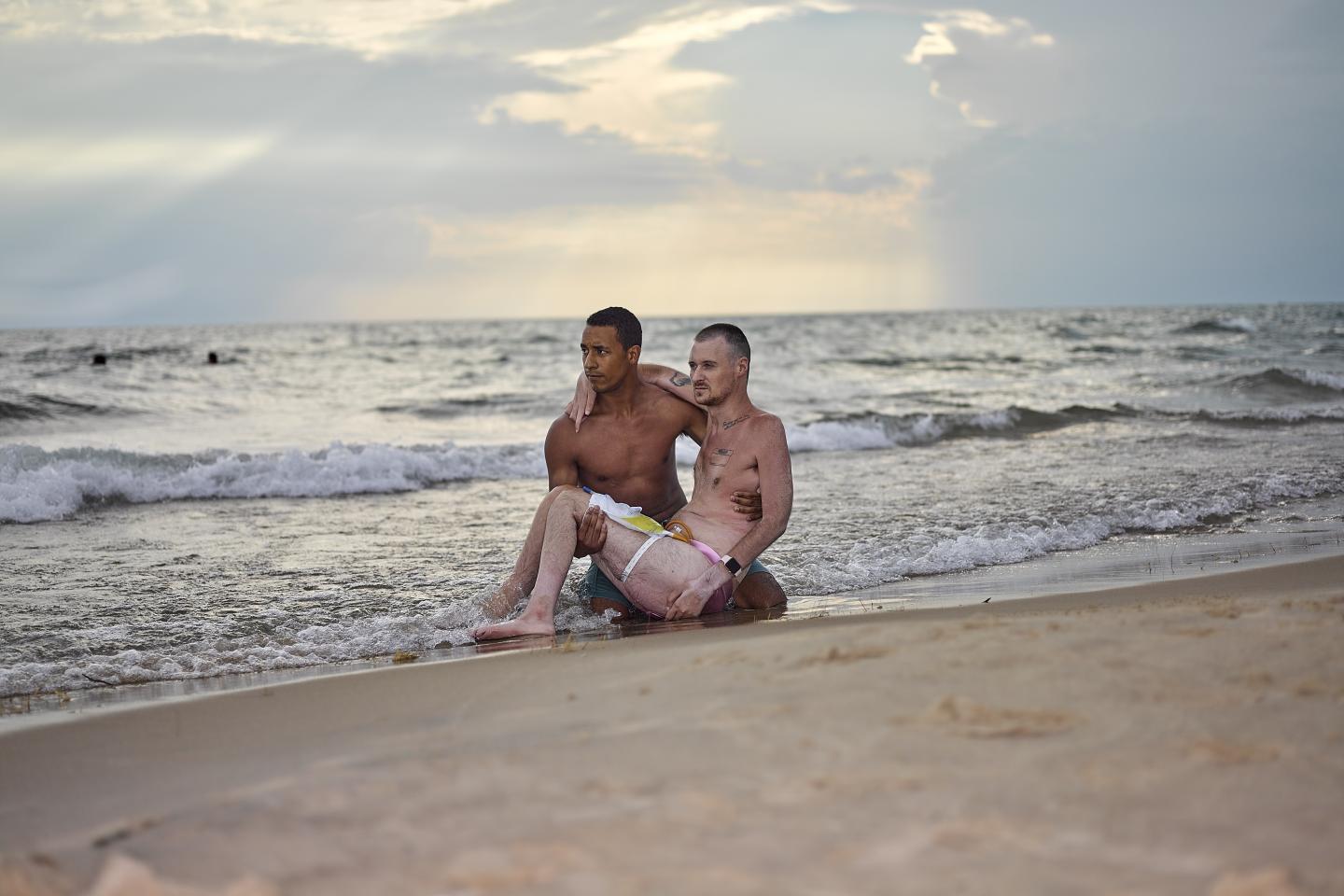 Robert Andy Coombs is an artist who documents his rich experiences at the intersection of sexuality and disability, which are rarely expressed publicly in contemporary visual culture. Coombs describes his approach as unapologetic; he presents his own body boldly and confidently. The above image is part of his recent  exhibition at Patricia & Philip Frost Art Museum in Florida.
We look forward to coombs joining us on sound and vision and Challenging our  preconceptions of disability while revealing an autobiographical narrative filled with both joy and the banal.
Previous sessions
Previous seasons brought a rich range of guests selecting items from the collection as well as sharing their record collection. Guests have included Bob and Roberta Smith, Starsailor, Mat Collishaw, Peter Adjaye, Bruce McLean, Adam Dant, Tania Kovats, Patrick Hughes, Simon Roberts, Fatos Ustek, Nelson Makamo, Derek Boshier and BLKBRD collective. Here is a snippet of one of the previous recordings:
Join in
All participants are welcome to join, no matter your artistic ability. All you will need is a drawing implement of your choice and some paper as your hosts guide you through the collection, soundtracked by a wide range of music from jazz to electronica to world music. In collaboration with curators from Rise Art, you will see the Royal Museums Greenwich collection in a way that will inspire and engage you.
This virtual drawing class offers escapism, reflection and investigation through weekly themes connected to the collections. 
Useful information
How to book and join our sessions
This workshop is free, but numbers are limited. Make sure you book a place in advance so that we can plan for the correct numbers. If you book and are unable to take part, please let us know so we can offer your place to someone else.
No experience necessary—beginners and experts alike are welcome.
This session has been designed for adults during lockdown but children over 13 years old are welcome. Please note that some of the collection and discussions address sensitive topics.
Sessions will be held via Zoom. This application is not affiliated with the museum. We have staff monitoring every session and will eject participants behaving inappropriately. We advise that you take the time to read the terms and conditions on Zooms website for your own information and safety.
Follow the link to book your place via Eventbrite.
Once you have booked your ticket, you will receive an email confirming your place on your chosen live online workshop. The email will contain a link and password to the prescheduled workshop.
When it is time for your scheduled event, click the link on your email. This will take you to your chosen event which is being hosted through an application called Zoom. You will be asked for your meeting ID and Password. These should come up automatically, but if not they can be found on your original email.
Once you're in the workshop, you will be asked to choose to connect audio in three different ways. We recommend using computer audio.
If you sign in before the workshop begins you will be asked to wait in a virtual waiting room.
When the workshop begins you can choose to have your video on or off. We will only interact with participants who have their camera on. If you do not want to be interacted with please switch off your camera.
When the session starts, have your camera pointing at eye level and your microphone on mute. You can control your microphone and video on the bottom of the Zoom page.
The facilitator will ask questions and if you would like to answer a question, the host will unmute your microphone for you to talk directly to them. Please note that you are in a session with many other participants, so be considerate of others.
There is a chat room attached to the workshop room. Please use this for technical questions such as my audio is not working etc. Our host will assist you as best as they can.
If you are planning to keep your video on please be mindful of what's behind you. Think about having a solid wall behind you or turning on the virtual background if you would like some privacy.
These sessions are monitored at all times. Any behaviour deemed to be inappropriate will result in participants being removed from the session and being reported to the appropriate authorities where necessary.
We support independent learning for children but we hold the safety and well-being of children in higher regard. Therefore we ask that an adult is present when children are partaking.
Extra activities may be suggested at the end of the session. Links for additional tasks will be put in the chat room for further learning.
Your host will inform you when the session is finished. When you have finished, close your tab and sign out of Zoom if you signed in at the beginning.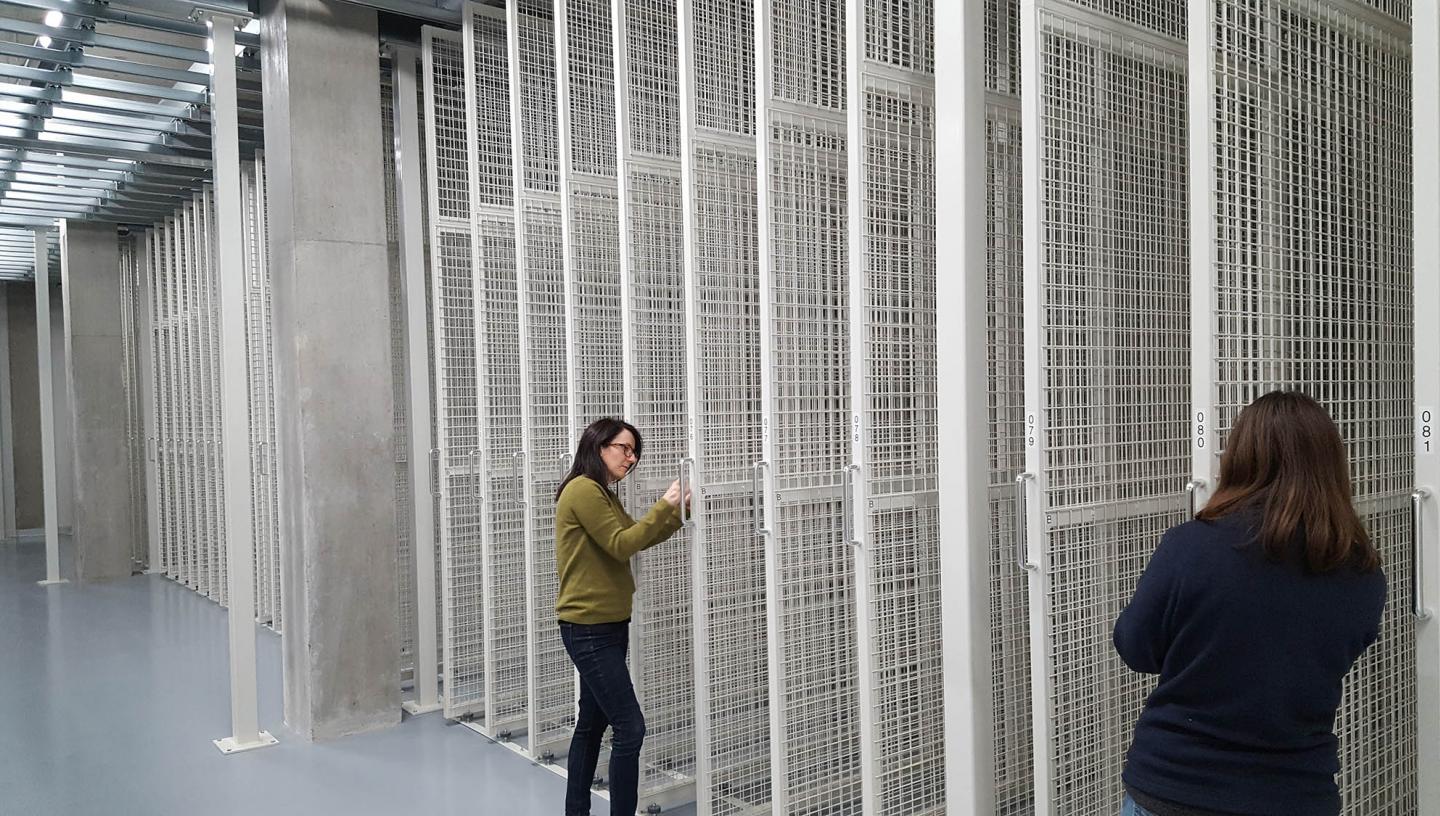 The Prince Philip Maritime Collections Centre
Our state of the art conservation studio is where many of the treasures of Royal Museums Greenwich are preserved and stored. Come behind the scenes to discover more.