NATIONAL MARITIME MUSEUM TO MARK INTERNATIONAL SLAVERY REMEMBRANCE DAY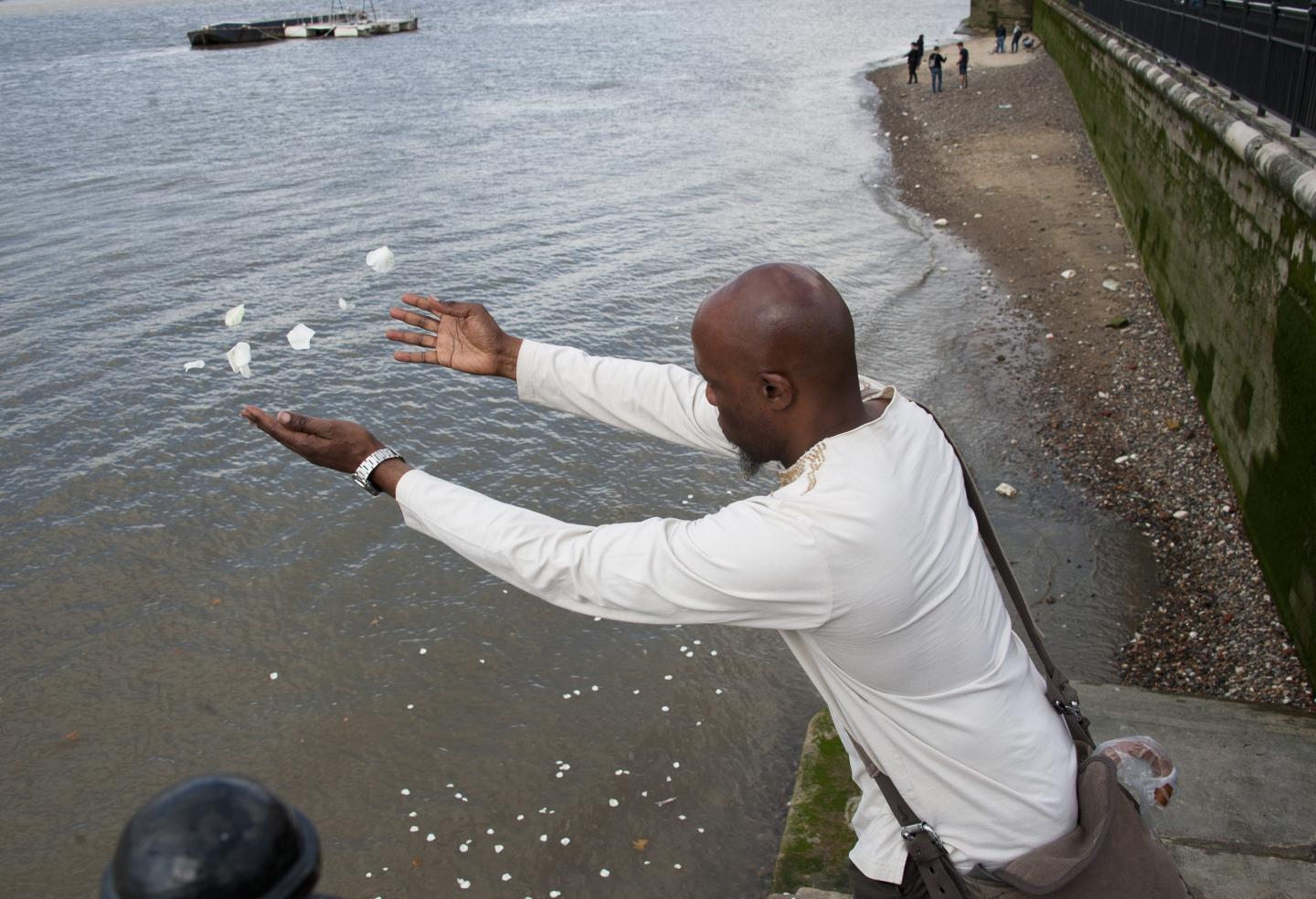 On 23 August 2022, the National Maritime Museum (NMM) will host a day of free talks, workshops and performances exploring the transatlantic slave trade and its legacies to mark the International Day for the Remembrance of the Slave Trade and its Abolition (ISRD).
UNESCO marks this date annually to commemorate the day that self-liberated enslaved people on the island of Santo Domingo (today Haiti and the Dominican Republic) rose up against French colonial rule on 23 August 1791. This revolt was the most successful slave uprising in history and a major step towards the abolition of the transatlantic slave trade.
ISRD stands as a reminder of the bravery, courage, resilience, and determination of enslaved African people who continuously fought for their freedom. The day also raises the contemporary legacies of transatlantic slavery, which are manifested in the continued racism and prejudice against Black and Caribbean communities.
Visitors to the National Maritime Museum will experience a day full of music, games and talks, ending with an emancipation ceremony, in which a procession will depart from outside the Museum to the nearby River Thames, where participants will be able to scatter white petals in reflection and commemoration.  
For more information visit: https://www.rmg.co.uk/whats-on/national-maritime-museum/international-slavery-remembrance-day
EVENTS AND ACTIVITIES
Performances
Opening Ceremony
The day will open with a performance from Ethno Vox choir on the Great Map, followed by speeches from the Director of Royal Museums Greenwich, Paddy Rodgers, and black feminist historian and education activist Stella Dadzie.
Poetry Performance
Written and performed by interdisciplinary artist Jacob V Joyce, this poem is dedicated to Nanon, the mother of classical musician Joseph Bologne, Chevalier de Saint-Georges.
Performance by Dr Nydia Swaby and Barby Asante
Black feminist researcher, writer, and curator Dr Nydia Swaby will be presenting the results of her Royal Museums Greenwich research fellowship project concerning how black women of the African diaspora engage with archives in their academic, creative, and curatorial work. Nydia will be accompanied by artist, curator, and educator Barby Asante.
Emancipation Ceremony
The closing ceremony of the day will involve a procession from outside the Museum to the nearby banks of the River Thames. Led by Ethno Vox and featuring a closing speech by Stella Dadzie, participants are invited to scatter white rose petals onto the river in an act of silent commemoration.
Games and Workshops
Games Without Wires
Visitors can enjoy a moment of reflection and conversation with the Caribbean Social Forum while learning how to play traditional African and Caribbean games.
Ethno Vox Singing Workshop
CeCelia Wickham-Anderson from Ethno Vox choir will lead a singing workshop in which participants can learn the songs that will be sung during the emancipation ceremony at the end of the day.
Talks and Tours
Explore the Archive
In the Museum's library, historian S.I. Martin will be taking guests through some of the most important archive documents in the RMG collection that showcase the brutality of and resistance to the transatlantic slave trade.
Seeing Ourselves: In Conversation
The 'Seeing Ourselves' series is part of a multi-disciplinary arts project conceived by London-based artist Sharon Walters. During this live 'in conversation' event, Sharon will speak with guests about the same subjects as her previous podcast series in collaboration with Royal Museums Greenwich. The discussion will focus on archives in the RMG collection in a frank, open, and honest way to offer a unique insight into how it feels to see 'yourself' represented and misrepresented in museum spaces.
Talk on the New Union Club Print
In this talk delivered by historian S.I. Martin, visitors will learn about racial prejudice in 19th-century Britain through George Cruikshank's print of the New Union Club, an item in the collection of Royal Museums Greenwich.
John Simmonds Character Encounter
John Simmonds was a black sailor who served with Nelson at the Battle of Trafalgar. Developed with John's descendants and using over 40 years of family research, this encounter will take visitors on a journey through the museum, illuminating the Battle itself, and the incredible journey of John Simmonds from his enslavement in Jamaica to joining Nelson's Navy.
'Slavery in Greenwich' Walking Tour
During this walking tour around Greenwich, historian S.I. Martin will educate participants on the area's connections to slavery.
ONLINE RESOURCES
'Seeing Ourselves' Podcast
Premiering earlier this year, this podcast series featured artist Sharon Walters delving into the Royal Museums Greenwich collections with historian Serena Lee as well as artist and historian Fiona Compton to explore depictions of people of African descent, then sharing their thoughts and feelings towards what they found.
URL: https://soundcloud.com/user-527257206/sets/the-seeing-ourselves-podcast
Researching the Lives of Enslaved People
The National Maritime Museum's Caird Library includes documents, manuscripts, books, newspapers, pamphlets, and photographs that together help to understand the history and legacies of transatlantic slavery. This video series follows historian S.I. Martin as he looks into a number of records in the collection relating to enslaved people.
URL: https://www.rmg.co.uk/stories/topics/slave-trade-records-archives
Freedom Fighters: Black Revolutionary Women
Black feminist historian and education activist Stella Dadzie has created two trails focusing on black revolutionary women involved in resisting and campaigning against slavery. These self-guided trails can be used to explore the National Maritime Museum, highlighting the objects, places and people linked to the lives of these extraordinary campaigners.
URL: https://www.rmg.co.uk/freedom-fighters-black-revolutionary-women
Legacies of Transatlantic Slavery
In this series of videos, people share their perspectives on how the legacies of transatlantic slavery have shaped the world, focusing on themes such as representation in public spaces, how shared histories connect communities, and challenging inequality.
URL: https://www.rmg.co.uk/schools-communities/teacher-resources/legacies-transatlantic-slavery-video-resource
-ends-
INFORMATION FOR VISITORS:
Venue:                         National Maritime Museum, Greenwich
Dates:                          23 August 2022
Opening times:            10.00 – 16.00
Admission:                   Free
Visitor enquiries:          020 8858 4422
Twitter:                        @RMGreenwich
Instagram:                   @royalmuseumsgreenwich
Facebook:                   @royalmuseumsgreenwich
GENERAL INFORMATION
The National Maritime Museum holds the world's largest maritime collection telling stories of Britain's epic relationship with the sea, housed in historic buildings forming part of the Maritime Greenwich World Heritage Site.
The National Maritime Museum is part of Royal Museums Greenwich which also incorporates the Royal Observatory, the 17th-century Queen's House and the clipper ship Cutty Sark. This unique collection of museums and heritage buildings, which form a key part of the Maritime Greenwich UNESCO World Heritage Site, and are also major centres of education and research. The mission of Royal Museums Greenwich is to enrich people's understanding of the sea, the exploration of space, and Britain's role in world history. For more information, visit www.rmg.co.uk.
For further information or images please contact:
Royal Museums Greenwich Press Office
Tel: 020 8312 6545/6789/6589
Email: press@rmg.co.uk