Visit the Royal Observatory in Greenwich, London. Home of Greenwich Mean Time (GMT), the Prime Meridian of the world and London's Planetarium.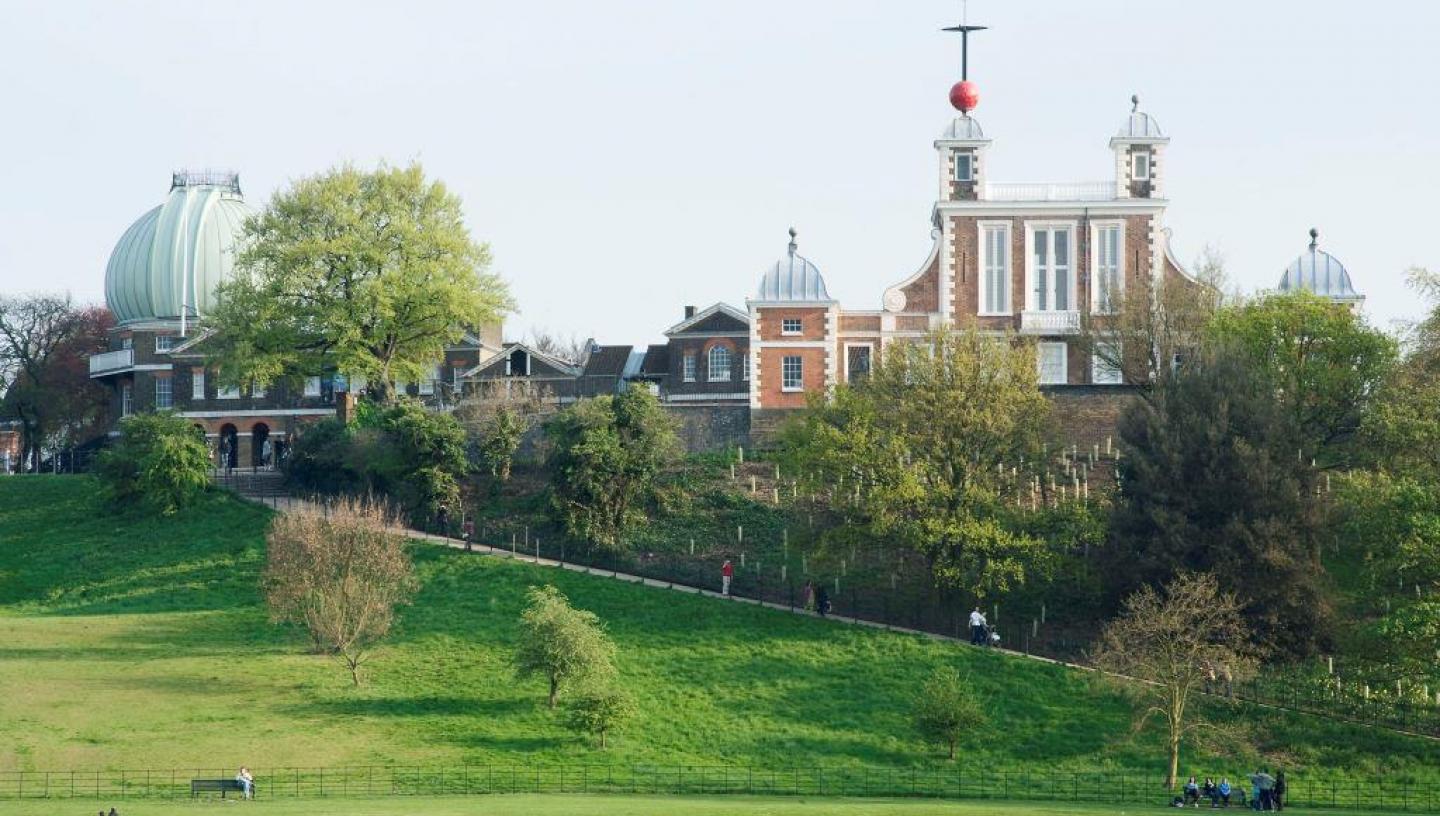 Our time has come
The Royal Observatory will be open from 17 May! Visit the home of GMT, stand on the Prime Meridian line, and explore the historic home of British astronomy
Sign up to our newsletter
Stay connected and receive all the latest news, stories and events from the Royal Observatory
Hypnotising aren't they? The Harrison timekeepers are some of the most treasured objects in Royal Museums Greenwich – but why were these precise instruments made in the first place?
Learn more about the Harrison clocks
All our museums and attractions, including the Royal Observatory, are due to open from Monday 17 May.
Before then, the grounds, shop and café of the National Maritime Museum will be open for all visitors to Greenwich.
We've been awarded 'good to go' status for our coronavirus measures, and the safety of our visitors, staff and volunteers remains our highest priority. 
You must book your time slot online in advance, even if you're a Member. 
Pre-booked tickets ensure that visits are spread out throughout the day, and that sites don't exceed their capacity. There is no limit to the time you can spend on our sites. 
Located in the Astronomy Centre at the Royal Observatory, the Astronomy Café & Terrace is a relaxed spot in which to enjoy a light lunch before strolling through Greenwich Park. The café's outdoor terrace is a coveted spot on sunny days. The Astronomy Café & Terrace is open to all, not just museum visitors.
Find the perfect museum gift, from books and prints to models, toys and games. Visit us next to the Meridian Courtyard, in the
Astronomy Centre, or shop online.
Find out useful information about facilities at our museums including cloakrooms, baby change and accessibility, and information for visitors with disabilities coming to any of our sites.
Download a free map to help guide you round the historic buildings. Our guides are also available in different languages to help you make the most of your visit.
Tickets and Opening
Greenwich Station
Cutty Sark DLR
Maze Hill Station
Choose your tickets
Visitors must book their tickets online in advance. To see all our Planetarium shows and astronomy events click here.