National Maritime Museum
Visit the National Maritime Museum in Greenwich, London.  Discover epic stories of exploration and endeavour that have shaped our world today. Free entry. 
1
2
Bring the kids for an action packed adventure: play in the free AHOY! gallery for under-7s or  All Hands for 6-12 year olds.
3
Take a moment to relax in our Parkside Café and Terrace and enjoy delicious food with views overlooking beautiful Greenwich Park.
Tickets and opening times
Explore gripping stories of exploration and endeavour that shaped the world we live in today
Certificate of Excellence Winner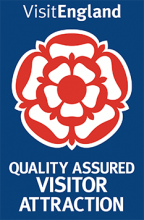 Did you know
Explorer John Franklin's ships, the HMS Erebus and Terror , were found in 2014 and 2016 after over 100 years at the bottom of the Arctic sea
Join us for our top events at the National Maritime Museum
Get into the spirit of Chinese New Year with our colourful creative activities.
16 and 23 February...
Pick up a memento of your day from our treasure trove of maritime goodies
The National Maritime Museum is a quick and easy journey from central London, by DLR, rail or boat
What our visitors say
A brilliant place that leaves you inspired and curious, exactly what an attraction like this should do. IMO this is one of the best historic places to visit in London...
I've been to #NationalMaritimeMuseum in Greenwich many times, but first time as a dad. It's absolutely fantastic for small children. GO!