Paddy Hartley is an artist working in ceramic, fabric and assemblage who explores themes of memorialisation and remembrance and the origins of World War I reconstruction.
Paddy's residency at Royal Museums Greenwich
Paddy's 'Project Façade' series is a dedicated period of research into the Gillies archive, documenting the work of Sir Harold Gillies who carried out pioneering life changing and lifesaving surgery for servicemen in World War I who had experienced catastrophic facial injuries.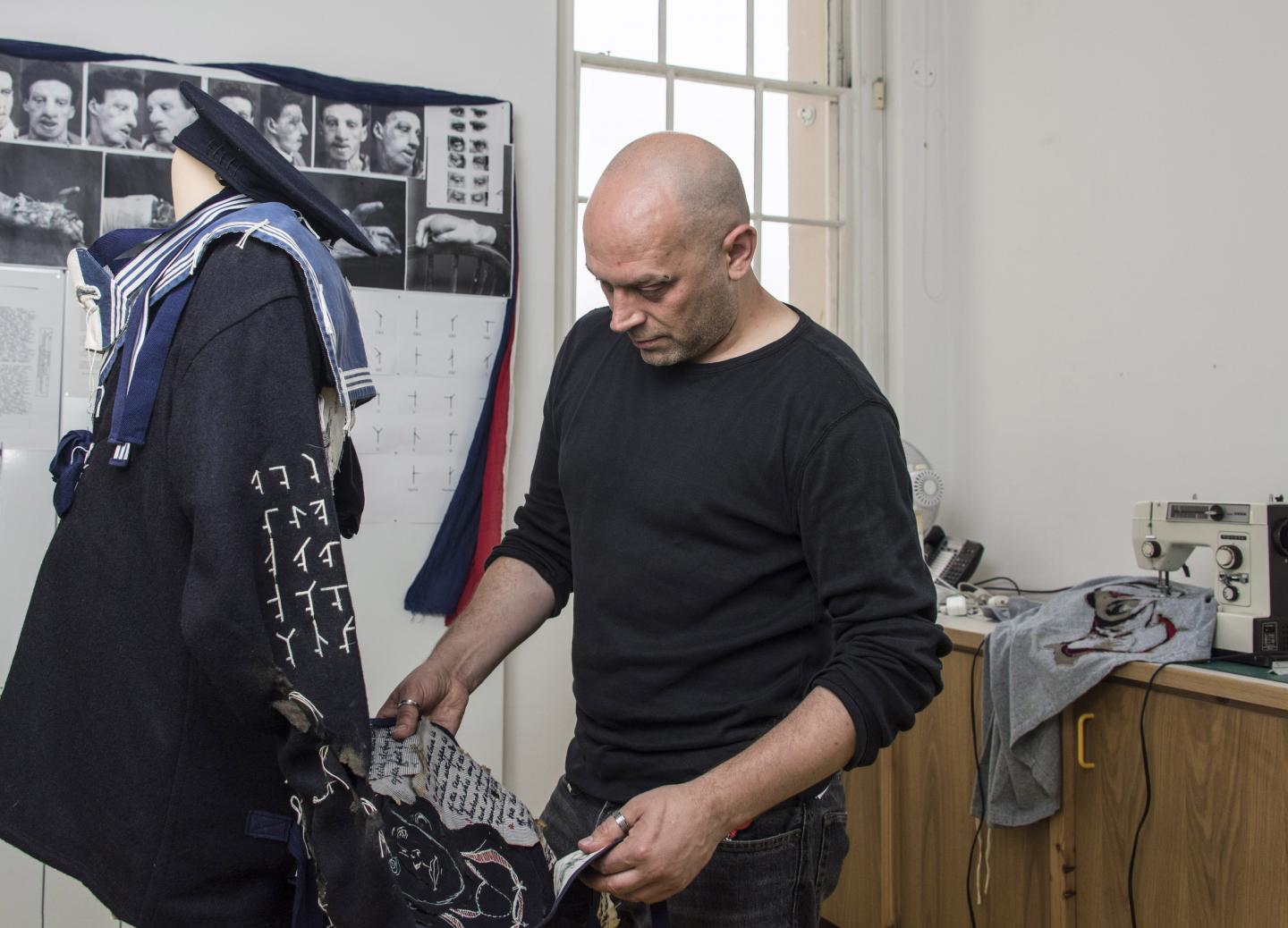 During his residency, Paddy focussed on two men, Walter Yeo and William Vicarage, who both had strong connections to the National Maritime Museum and both veterans of the Battle of Jutland. Walter Yeo was a student at the Royal Hospital School, now the National Maritime Museum and the Museum holds records of the ship William Vicarage was on board when he was injured. Vicarage was also a young watchmaker before the war.
Paddy created new works while in residence in collaboration with the families of the men he traced – a set of embroidered clothing documenting Walter Yeo's life before and after the war and ceramic pieces representing the injuries William Vicarage sustained denying him to further his career as a watch maker after the war.
1 / 7
Yeo Tetraptych
Close-up image of part of the Yeo Tetraptych, a 4-garment artwork describing the life story of Walter Ernest O Neil Yeo. Yeo was a Battle of Jutland veteran and facial surgery patient of pioneering facial surgeon Sir Harold Gillies. He was also a former pupil of the Royal Hospital School Greenwich. Paddy used a variety of techniques to describe his story, including digital embroidery, appliqué, laser etching, laser-cutting and hand applied pyrography.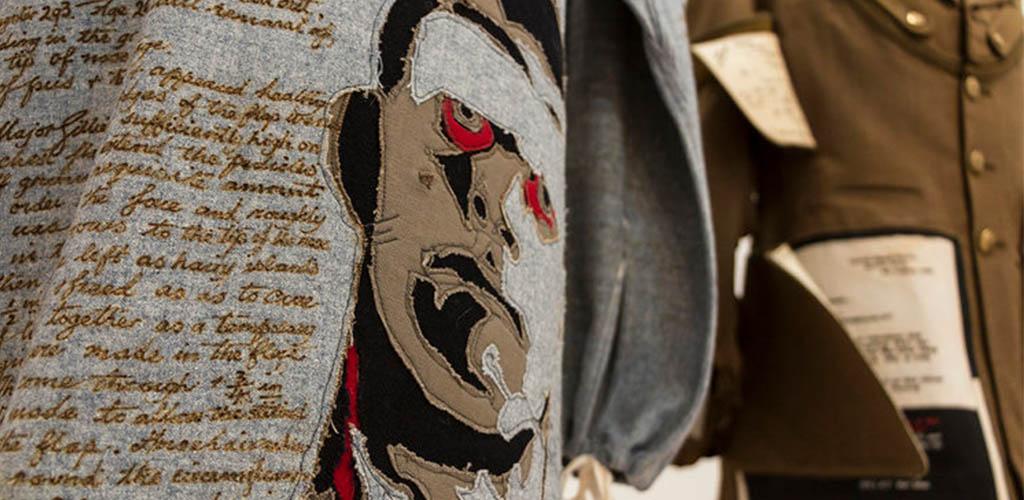 2 / 7
Hospital Gown — inspired by the life of William Vicarage
Amongst the documents share by the Granddaughter of William Vicarage was a notebook given to him by his parents, in which he asked friends and fellow patients to contribute sketches, paintings, poems and good wishes. All 32 pages are digitised by the artist and embellished over the entire gown to become a record of his time spent as an inpatient at Haslar and Sidcup.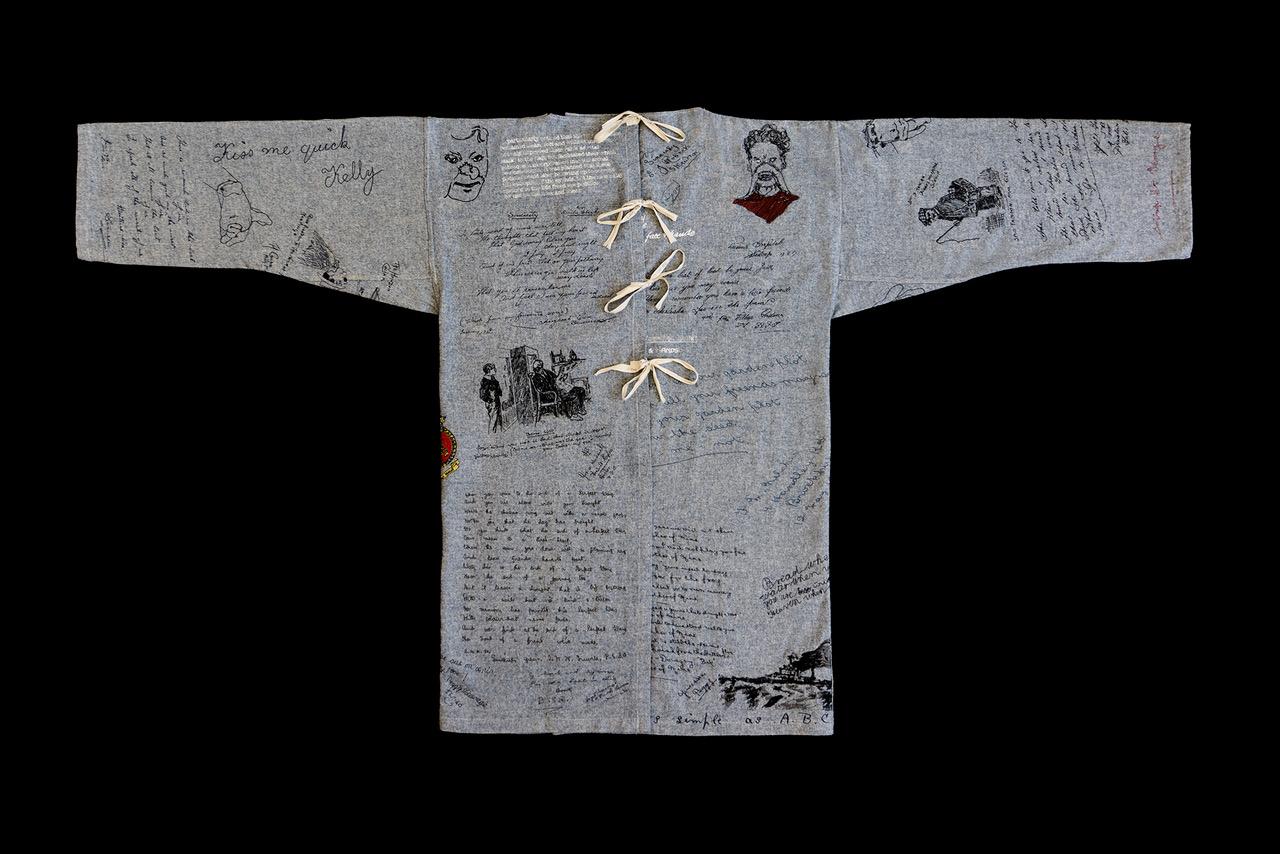 3 / 7
Solitaire set
Upon Paddy's meeting with William Vicarage's granddaughter Rosemary, she told of experiences playing boardgames with her grandfather, including solitaire. Despite considerable reconstruction efforts, William had limited dexterity in both of his hands. When playing the game, he would ask her to make his moves for him.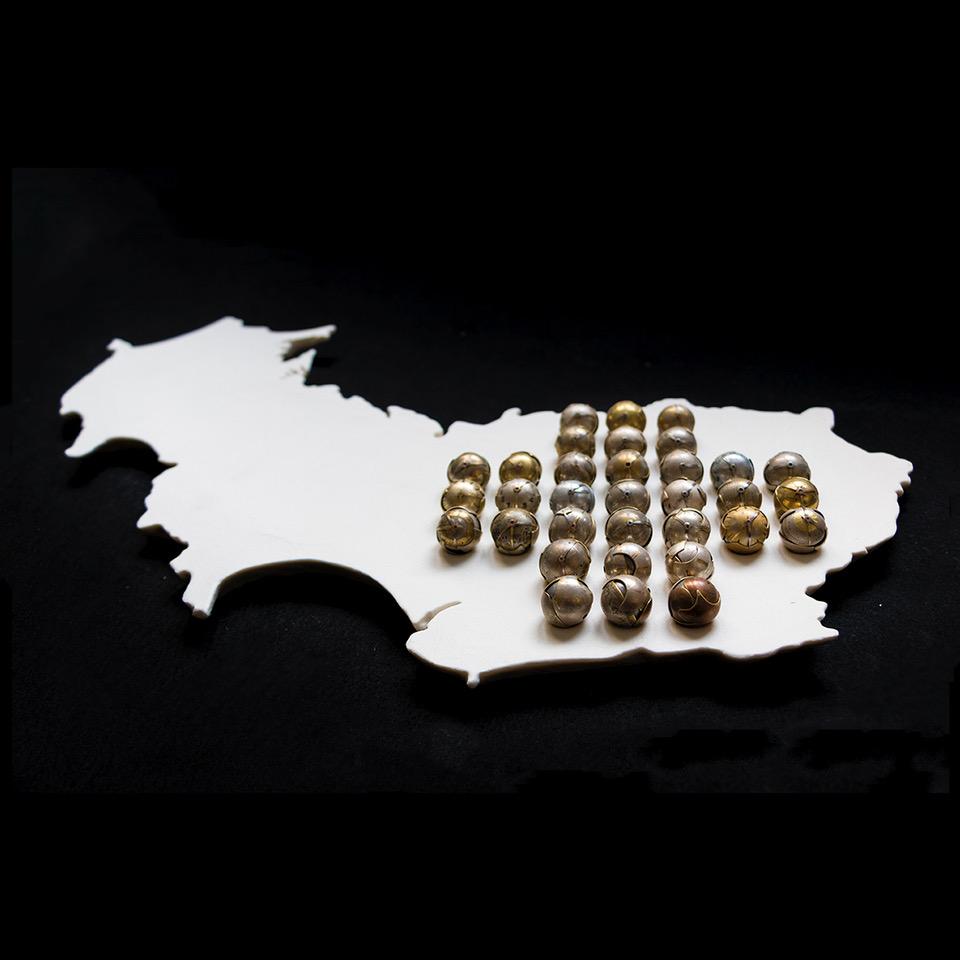 4 / 7
Close-up image of the solitaire counters
The details of clock faces on the solitaire counters provide a nod to Vicarage's original trade as a watchmaker.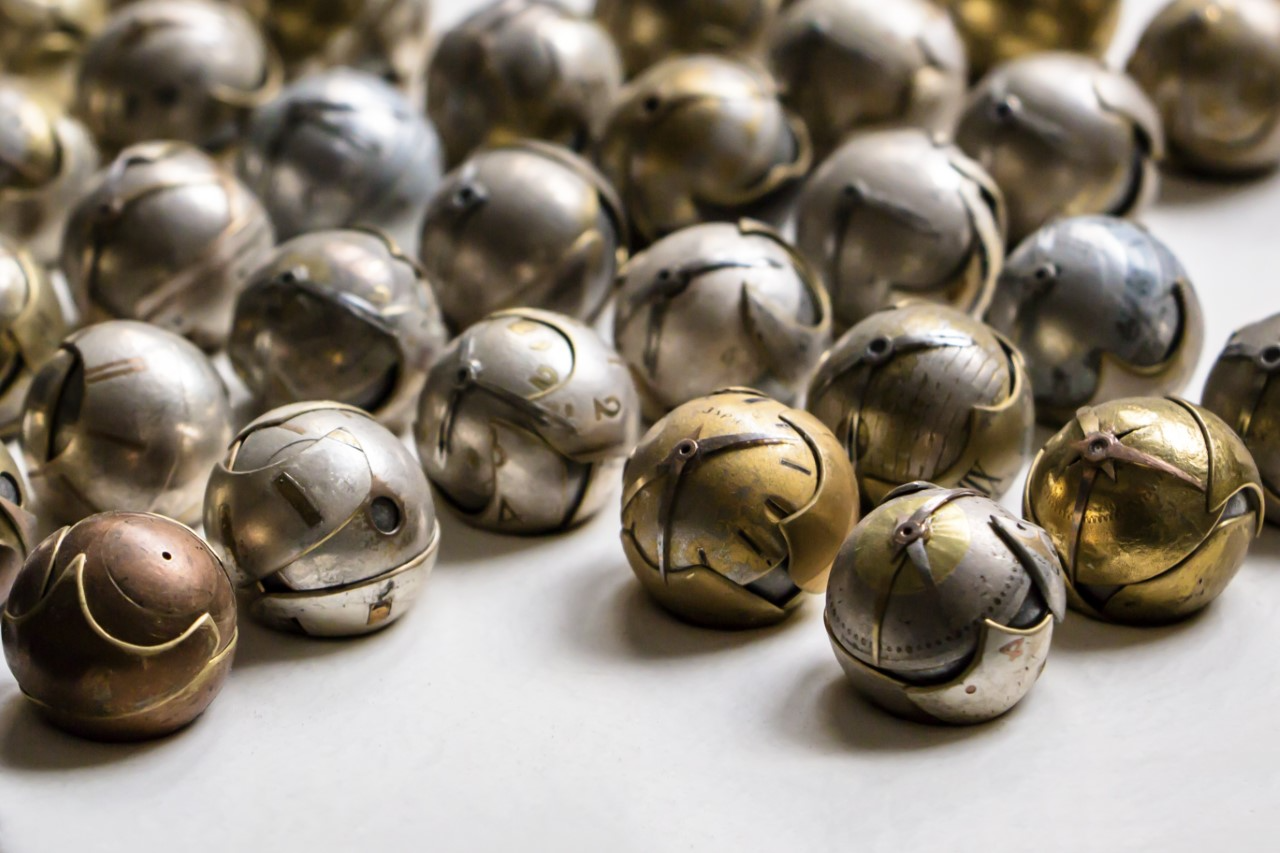 5 / 7
Gloves
These hand made porcelain hands are made in response to the burn injuries and scar induced deformations sustained to the hands of former Swansea watchmaker William Vicarage. A personal impact upon William was that his injuries meant he could not continue his profession as a watchmaker, the burns leaving his hands so contorted as to not be able to handle the tools of his trade.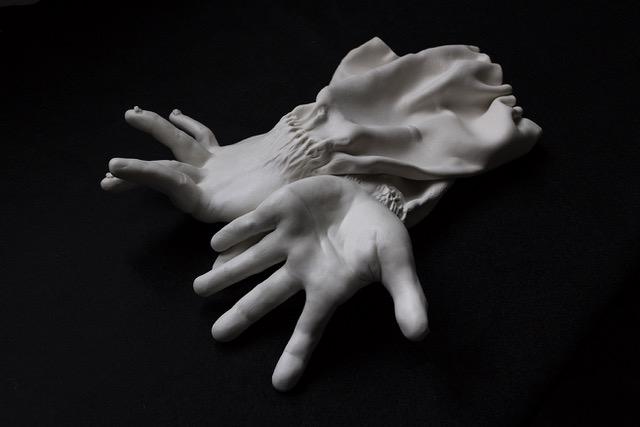 6 / 7
Workwear apron — inspired by the life of Walter Yeo
This garment is created entirely from salvaged naval garments assembled to represent a generic workwear apron of the kind Walter would have worn in his civilian jobs both as a steersman at Monsen's chandlery and as a tee-total publican. The Apron features laser-etched (and overworked with a hot pyrography tool) upper and lower placed maps of Plymouth and the family/marital homes, Royal Naval Hospital Haslar, Barbican and other significant locations and places of work.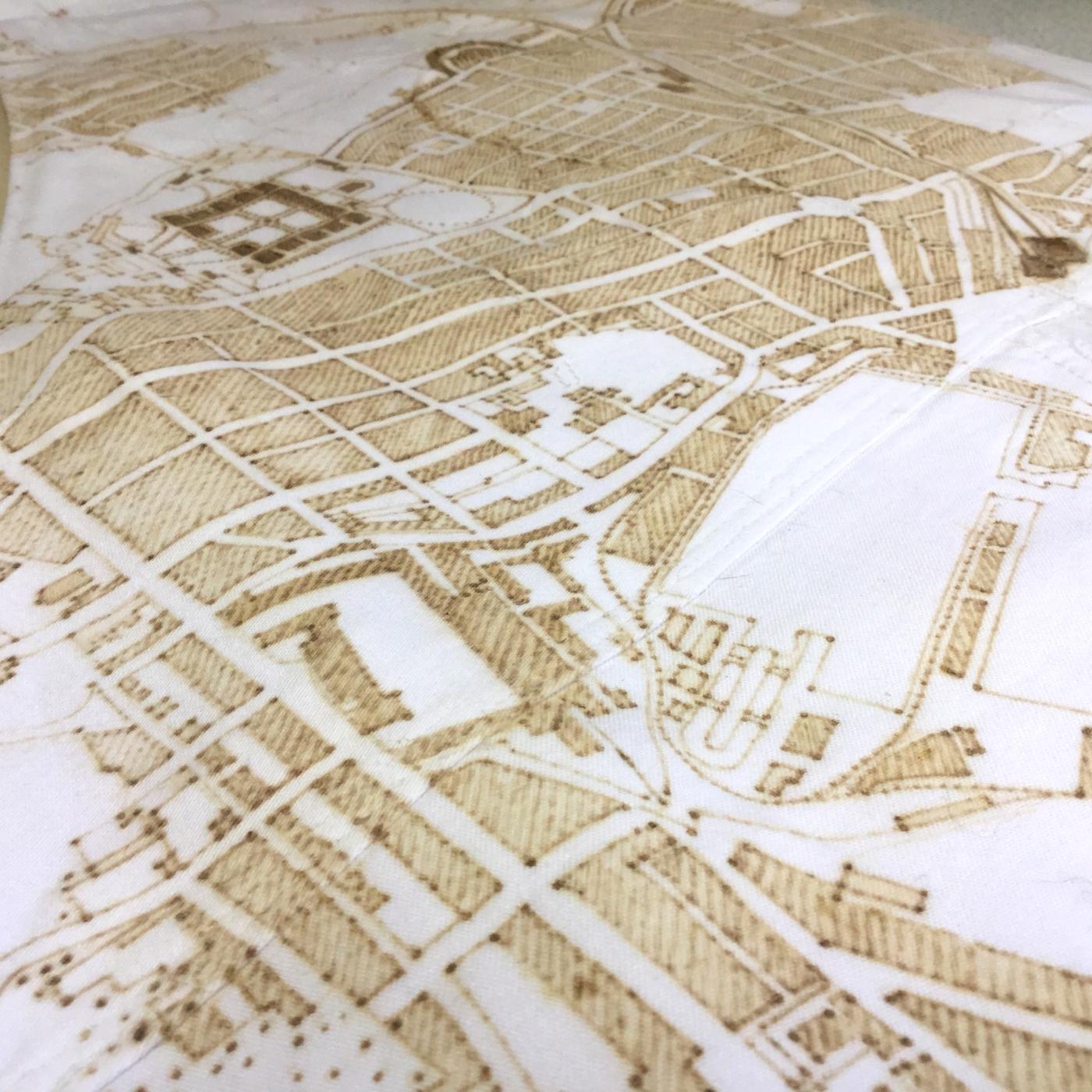 7 / 7
Close-up details of the Yeo tetraptych
Each garment in the tetraptych was created using authentic naval fabric uniform salvage. Much of the research Paddy gathered came from the Gillies Archives, National Archives Kew and interviews with the Yeo family, following newspaper appeals.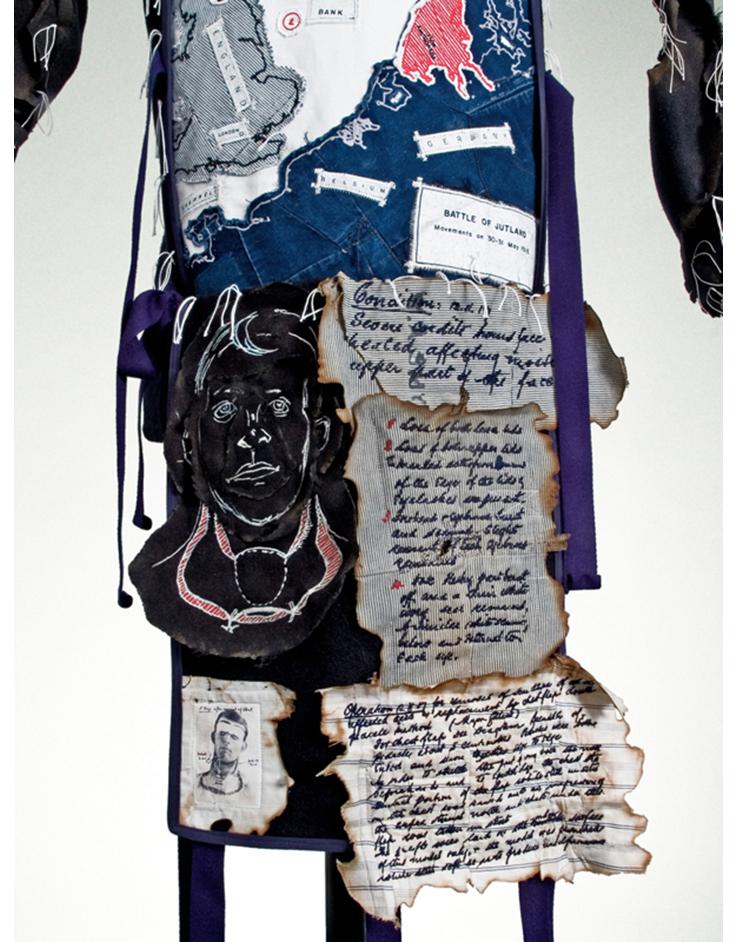 Finding Walter Yeo and William Vicarage
Paddy Hartley gives an insight into the lives of the World War I servicemen — and how they influenced his art.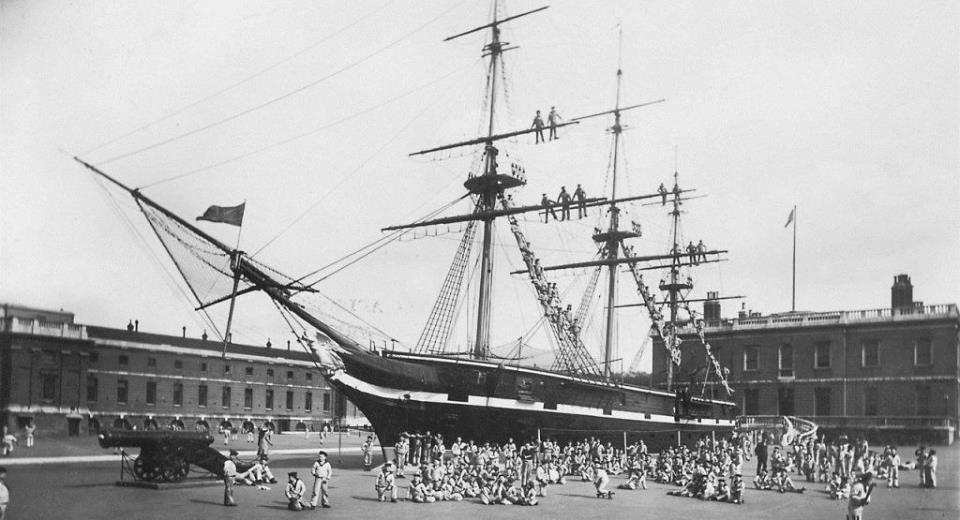 Discover more of Paddy's work at paddyhartley.com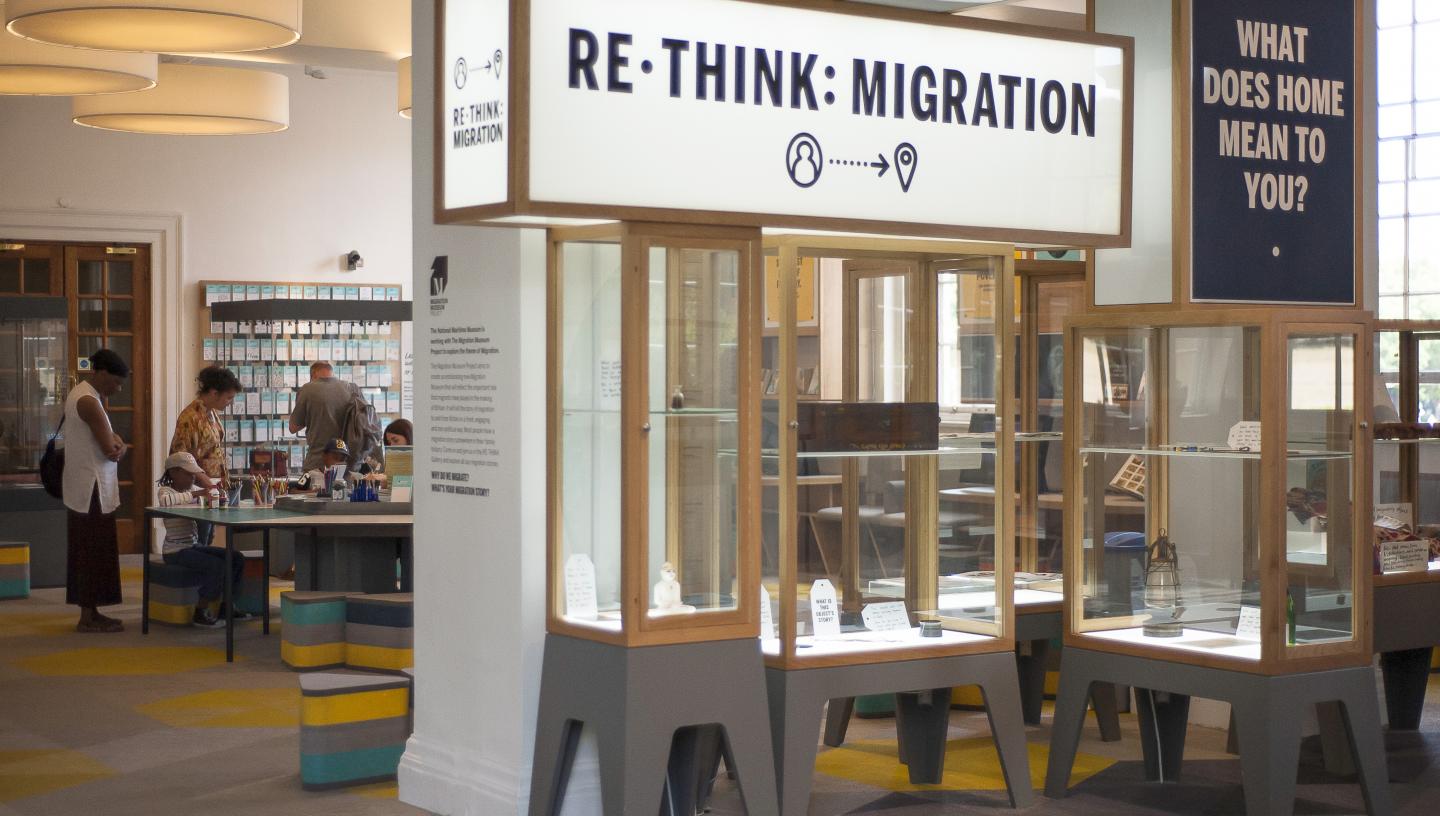 Residencies at Royal Museums Greenwich
Find out more about the Residency Programme at Royal Museums Greenwich – an exciting, collaborative initiative for practitioners of all mediums to explore, interrogate and to bring to life the collections