There are many different volunteering roles at Royal Museums Greenwich.
One of these is the Object Handling Volunteer role at the National Maritime Museum. But what do these volunteers do and how can you join in?
Image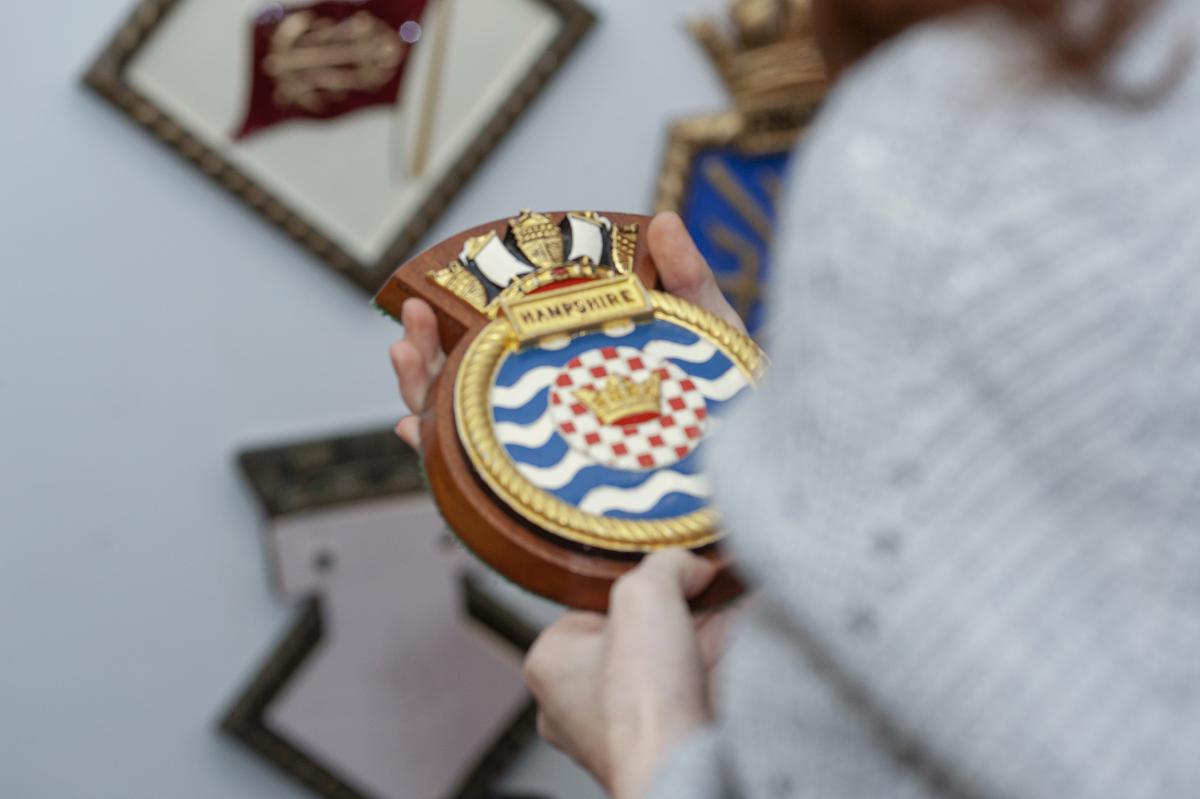 What is object handling?
There are many objects in the Museum that are too fragile for us to touch. Instead, the Museum has a 'Handling Collection' for objects that can be touched. Some are historic objects and some are replica objects (objects designed to look like a historic object). 
Object handling is a great way to discover items in the collection. You can get really close to have a look, pick an object up and feel the textures and its weight. You can also turn it over to look at it from lots of different angles. 
Image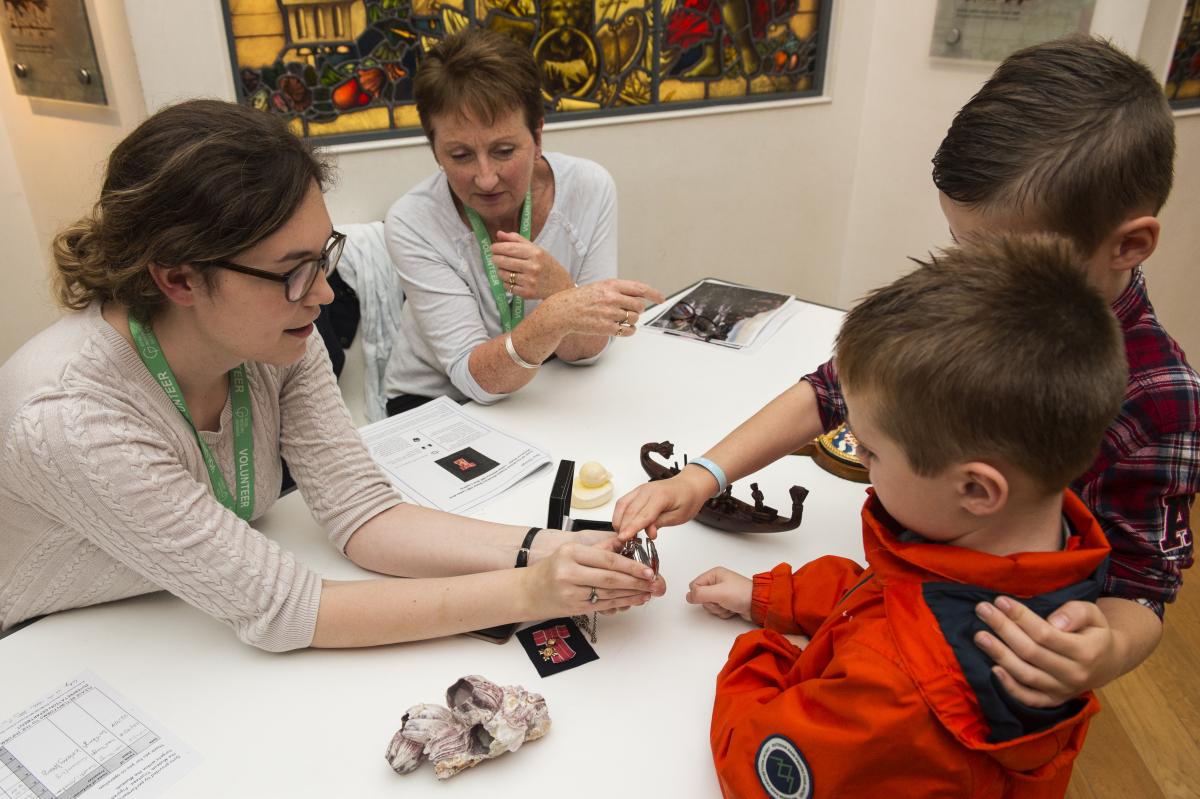 What does an object handling volunteer do?
Visitors to the Museum love to take part in object handling. The object handling volunteers set up a trolley in one of our galleries and set out a few different objects for visitors to explore. 
As a volunteer you get to help visitors discover the amazing objects in the handling collection, share the stories behind the objects and find out how the visitors connect with the objects. Visitors to the Museum have lots of great stories and often the Handling Collection objects spark memories that we love to hear!
Image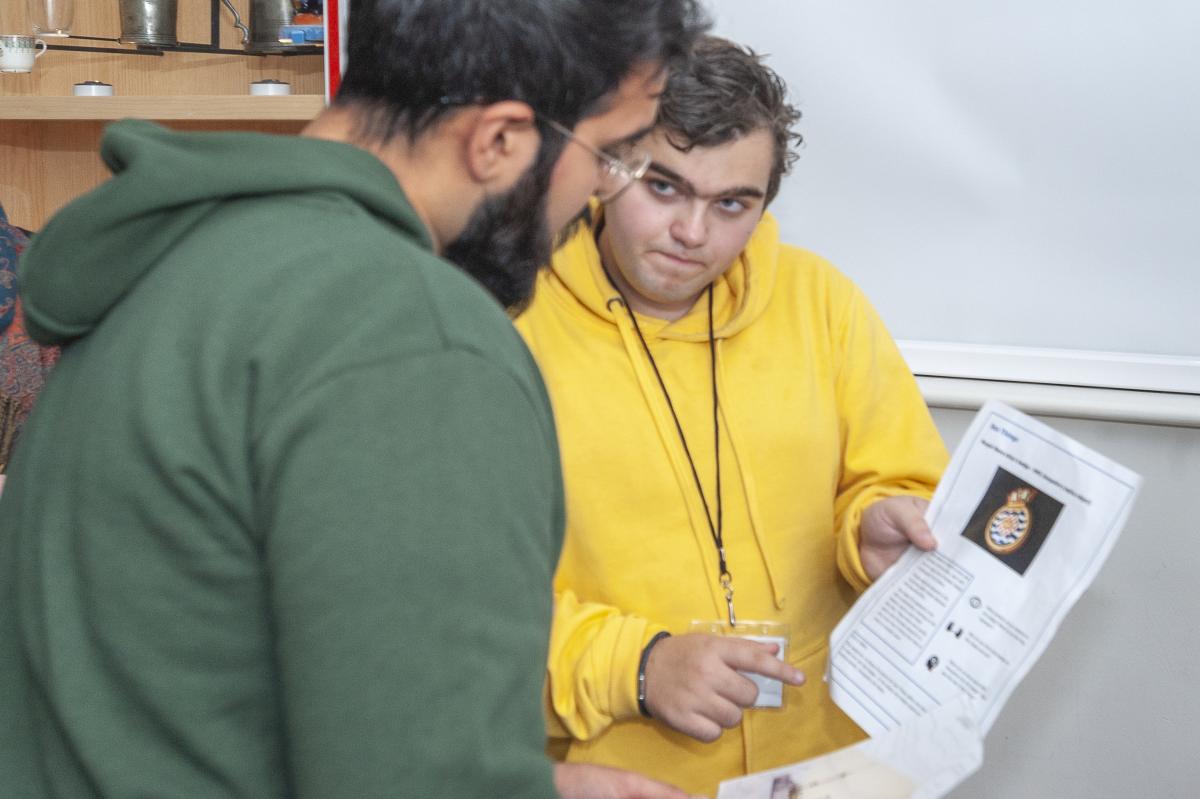 Young Object Handling Volunteers
Young People who have taken part in the 'Living, Learning, Working' schools session can graduate to become a Young Object Handling Volunteer. 
In this role, you will be paired with a Mentor who will support you as you develop your customer care, communication and object handling skills, by running object handling sessions in the galleries for visitors. 
Image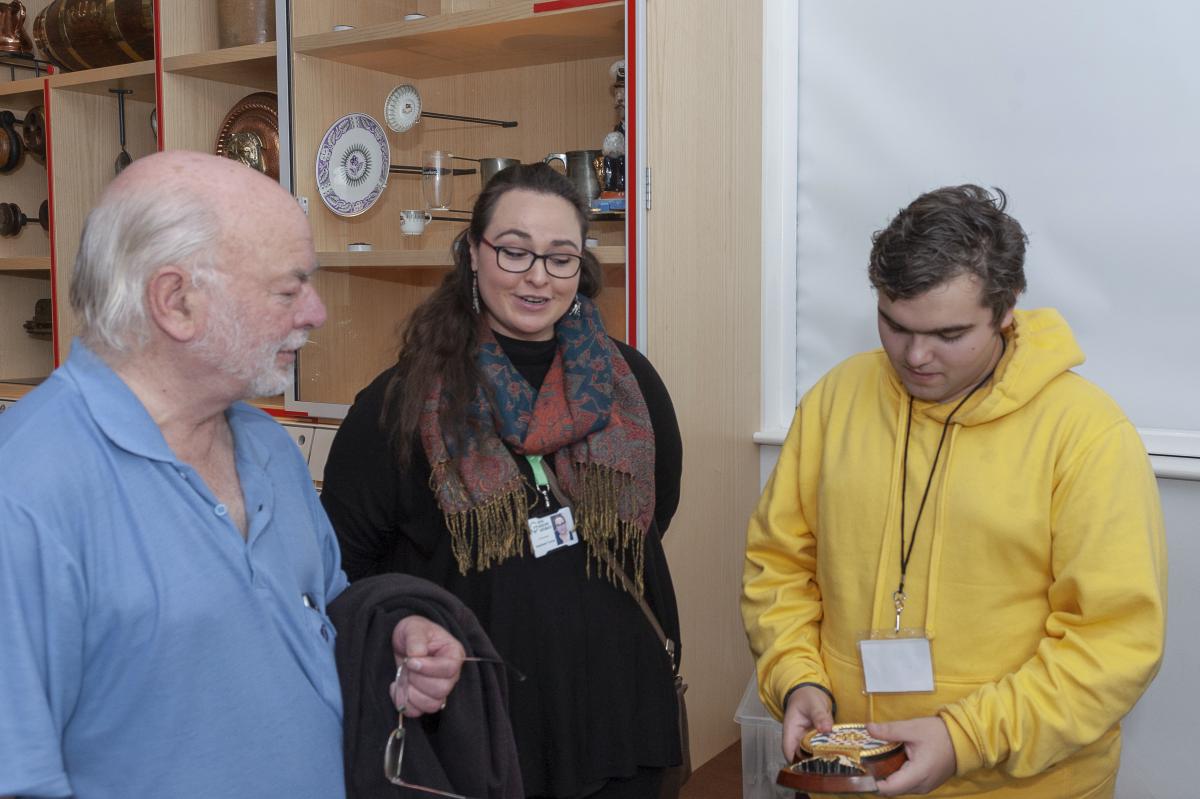 Object Handling Mentors
Object Handling Mentors are volunteers who support Young Object Handling Volunteers with special educational needs and disabilities. 
Mentors are trained in object handling, customer care and in supporting young people with additional needs. 
Mentors support the Young Volunteers by setting up and taking down the Object Handling station in the gallery and being on hand during the sessions to provide additional support when required. 
If you are a teacher who has a young person with additional needs who is interested in graduating from 'Living, Learning, Working' to becoming a Young Object Handling Volunteer, please email learning@rmg.co.uk
If you are interested in becoming an Object Handling Volunteer, or Object Handling Mentor, please contact volunteers@rmg.co.uk for more information.