When is the Caird Library open?
The Caird Library and Archive is open from 10.00-16.45, Tuesday - Friday.
How do I book an appointment?
You do not have to make an appointment to visit the Caird Library, but pre-ordering items so they are ready for your arrival is recommended.
Please follow the three steps below:
To book your appointment please follow the three steps below:
Register with Aeon, our online ordering system - or use your existing account
Search our online catalogues and use the "order" / "request" button to schedule the date and time of the items you would like to see. You can order up to 10 items.
E-mail Library staff at library@rmg.co.uk to advise us of your arrival time. 
Archive Catalogue  |   Library Catalogue
When you contact the Library via e-mail, the member of staff handling your message will book you a timed admission ticket to the National Maritime Museum. Your ticket will be forwarded to you by 17.00 the day before you visit. 
We can accept orders until 12.30 the weekday before you plan to visit but would recommend you give as much notice as you are able to ensure that your chosen admission time is available.
What happens when I arrive?
Each visit requires a separate admission ticket. Please bring your admission ticket with you as staff at the Museum entrance will need to scan it.   
How often can I visit?
There are no restrictions on how frequently you can visit. 
How to register
To register and to request items to view you will need to use the Library's online request  system, Aeon.
Preparing for your visit
We have prepared some more detailed guides to visiting the Caird Library during 2021 which can be found via the links below.
Based on the latest Government guidance, all visitors to Royal Museums Greenwich sites, including the Caird Library, should wear a face covering unless exempt for health reasons.
Access Policy
For a full description of our services, how we operate and our conditions of use please see the Caird Library and Archive Access Policy
Please note that although we hold many collections, maritime history research can be time-consuming so do allow plenty of time for your visit.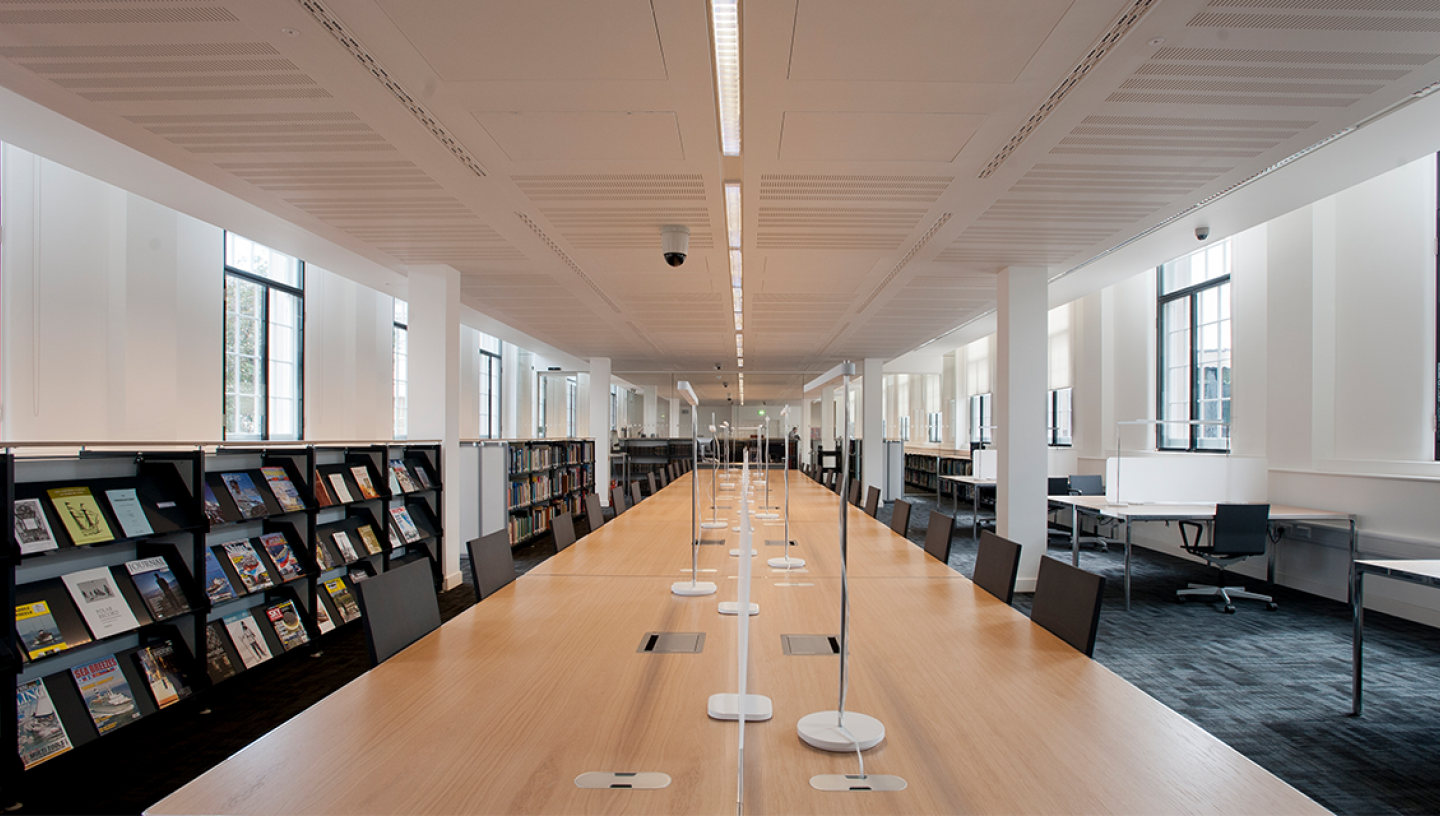 Caird Library and Archive
Learn more about the world's largest maritime library and archive collection