We hold one of the world's finest collections of ship models, and have around 3500 items dating back to Ancient Egypt but most are from after the 16th century.
Our collection includes warships, merchant and fishing vessels and other craft of all sorts and sizes, as well as of ships' equipment and topographical models of dockyards and ports.
Areas of this collection are world class; in particular, the 17th and 18th century sailing navy models, French prisoner of war models, and 19th and 20th century shipbuilders' models. The collection has strengths in the design and development of the sailing navy, the powered navy to 1970, powered merchantmen, and yachting, lifesaving and fishing vessels.
Why models were made
Many of the ship models in our collection were produced to comply with the Navy Board's order that required all ship draughts for new vessels and repairs to be accompanied by a scale model (1716). The Board was made up of sea officers and oversaw the logistical administration of the Royal Navy. It is believed the Board used models to review the appearance of proposed ships, including the general design, shape and decoration, though to what degree is not clear. Ship models were also commissioned to attract support and investment.
The origins of our ship model collection
The foundation of our collection dates back to the early 19th century when Sir Robert Seppings, a naval architect, founded a national collection of ship models at Somerset House. When the National Maritime Museum was established by Act of Parliament in 1934, Seppings' collection was transferred to the Museum and became merged with ship models from the Greenwich Hospital Collection and the famous Mercury Collection. Since then the collection has grown further. Notable acquisitions include the R. C. Anderson Collection, plus collections from the Royal Navy, the Royal United Services Institution and the Science Museum.
Come and see
Many items from our collections are on display at the National Maritime Museum in London for free. We also have a dedicated Collections Research Area at No.1 Smithery for those interested in exploring the united ship-model collections of the National Maritime Museum and Imperial War Museum. 
Using our collections for research
The collections at Royal Museums Greenwich offer a world-class resource for researching maritime history, astronomy and time. The research centre at No.1 Smithery, provides state­-of­-the-­art storage and access to one of the largest collections of ship models in the world. The store and research centre is managed by the National Maritime Museum and located at Historic Dockyard Chatham.
Public access to stored collections is by appointment.
If you wish to arrange to view ship models in the Collections Research Area, please email shipmodels@rmg.co.uk or telephone +44 (0)20 8312 6561.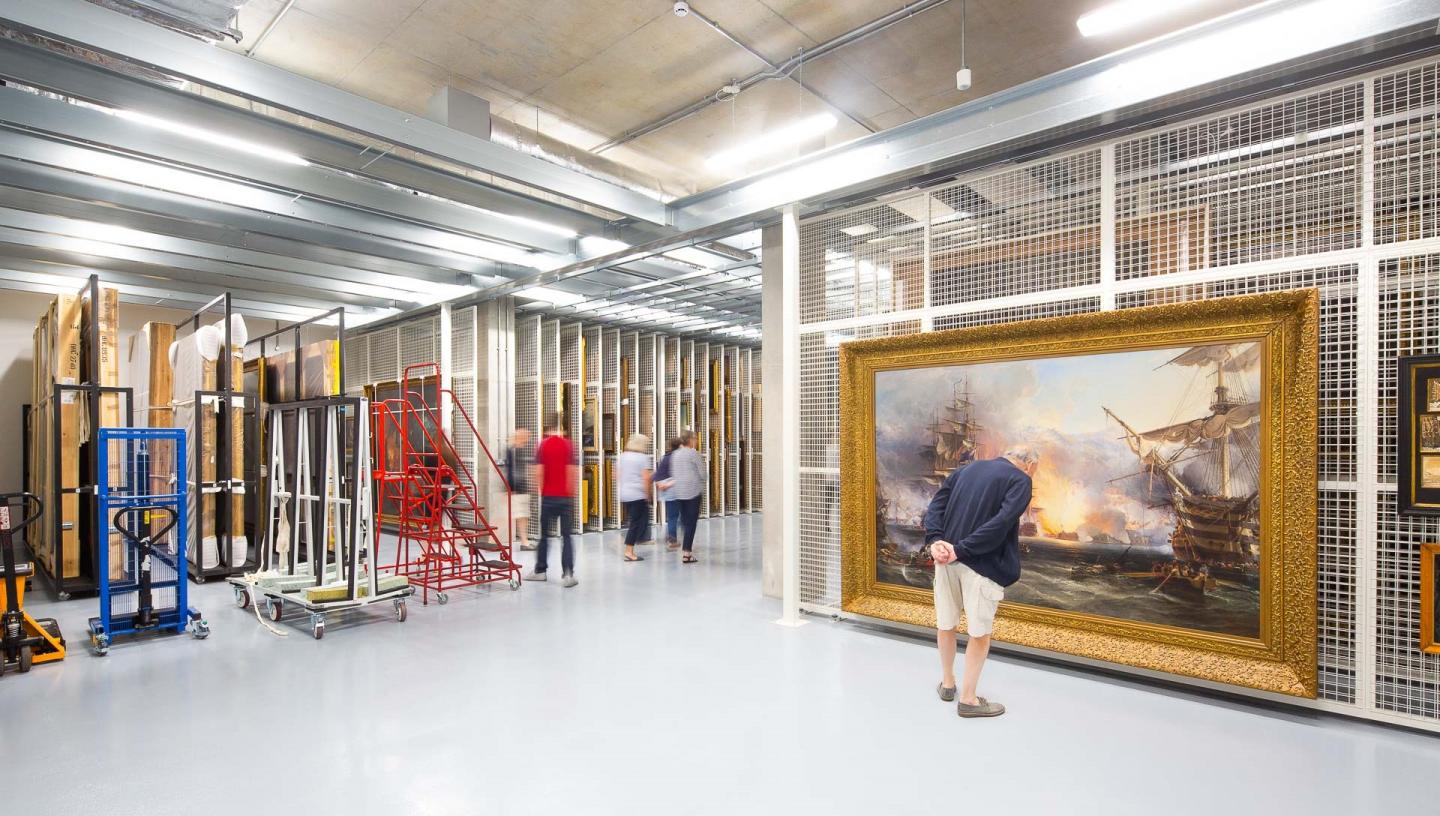 Explore our collections online
Search our digital database to find out more about our objects, paintings and archives