The Waterline Collection consists of 16,500 photographs that tell the story of the leisure-cruising industry. 
Together, these photographs celebrate the heyday of sea travel, the war years when many of the ships were commandeered by the Royal Navy, and the resurgence of cruising in the 1950s with the introduction of faster, more sophisticated ships.
Capturing the leisure cruise
Purchased from the Marine Photo Service, the collection sheds light on life at sea from the 1920s onwards. It documents shipboard life, exotic destinations, local communities, flora and fauna, famous landmarks and the cruise liners themselves.
Founded by photographer Gilbert Morgan Morris in 1920, the Marine Photo Service was the first company in the world to offer a photographic service at sea. The photographs taken were printed and sold to passengers as souvenirs of their travels. They proved very popular at a time as most passengers did not have their own camera.
From the shed at the bottom of the garden to the Museum
The Marine Photo Service ceased trading in 1991 and for many years the negatives were stored in a shed at the bottom of a garden, behind the company's studio in Colchester.
It is a minor miracle that the earliest photographs survived.
A window on the world
There is a real sense of occasion and drama in many of the photos, from the crowds on the quayside, to passengers waving from the decks and streamers floating in the wind. The subjects in the photographs are often stylish and sensibly dressed as they go about their holiday and explore local areas.
The collection also documents cruise-ship entertainment, including one of the more amusing past times 'the ten o'clock horse race'. In this game, competitors would sit at the end of a track and wind a handle as fast as they could to get their horse past the post first. Small bets were taken and the winners received prizes.
Waterline Collection
The Waterline Collection consists of 16,500 photographs purchased from the Marine Photo Service (MPS). 
Prints from the Waterline Collection are available available from the our Picture Library
Browse the NMM Picture Library
Using our collections for research
The collections at Royal Museums Greenwich offer a world-class resource for researching maritime history, astronomy and time. Find out how you can use our collections for purposes of research.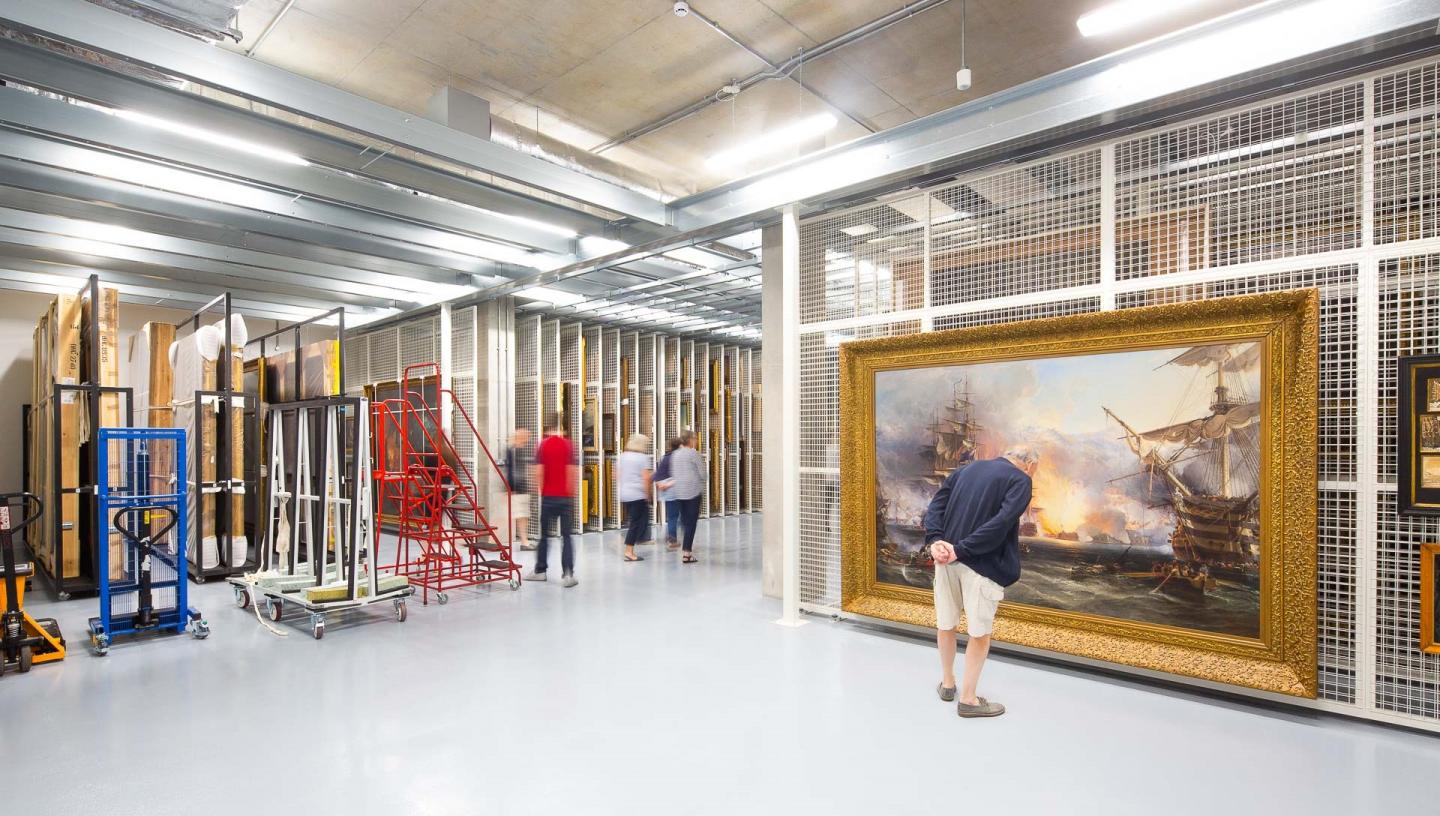 Explore our collections online
Search our digital database to find out more about our objects, paintings and archives