Our uniform collection holds over 7000 items, including items owned by Admiral Nelson, Edward VII and Admiral John Arbuthnot Fisher. 
A brief history of naval uniforms
The oldest uniforms in our collection are of the first pattern, introduced in 1748. Other notable items include Captain's full dress coat of the 1774 pattern, as worn by Captain James Cook in Nathaniel Dance's famous portrait painted around 1775.
The Museum also holds the sailor suit made for Edward VII in 1846. It is based on the dress of the crew of the Royal Yacht. Later naval uniforms include those of the reserves and attached forces, plus the Women's Royal Naval Service founded in 1917.
Merchant uniforms
The majority of merchant uniforms in our collection date from the 20th century, including the standard uniform introduced in 1918, plus material relating to particular shipping lines.
Our collection includes examples from the Honourable East India Company which held a monopoly of trade with the East from the early 17th to early 19th century.
Notable uniforms in our collection
Many uniforms in our collection also had famous owners, for example:
An undress coat worn by Vice Admiral Lord Nelson (1758-1805) at the Battle of Trafalgar.
A tunic worn by Admiral of the Fleet John Arbuthnot Fisher (1841-1920).
A pair of full dress trousers worn by Admiral of the Fleet John Rushworth Jellicoe (1859-1935).
A cocked hat worn by Admiral of the Fleet Sir David, 1st Earl Beatty (1871-1936).
A great coat worn by Admiral of the Fleet Sir John Henry Dacres Cunningham (1885-1936).
Using our collections for research
The collections at Royal Museums Greenwich offer a world class resource for researching maritime history, astronomy and time.
Much of the uniform collection is stored off site.
Find out how you can use our collections for research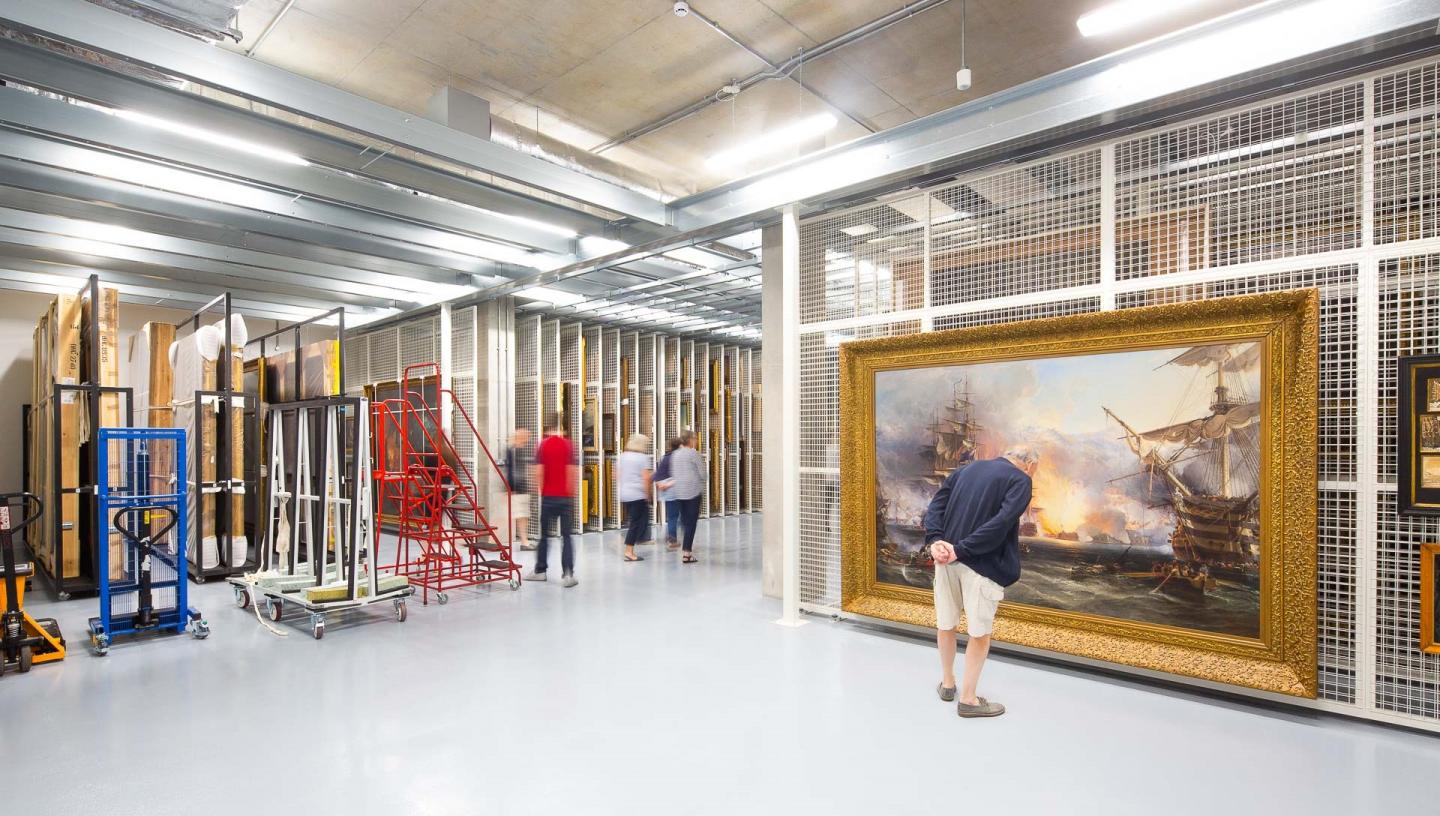 Explore our collections online
Search our digital database to find out more about our objects, paintings and archives