Our collection of over one million ship plans dates back to the early 18th century. It includes the Admiralty Collection which holds around 8000 plans representing approximately 10,000 ships.
Alongside those of British vessels, we also hold plans for foreign ships and vessels purchased into the Royal Navy. The ship plans in our collection are primarily working drawings from shipyards, architects, designers and draughtsmen.
Types of ship plans
Ship plans are conventionally drawn with the bow of the ship on the right and to a scale of ¼ inch to 1 ft in length.
The lines plan
In this plan, vessels are drawn with three sets of lines:
1.     The profile (side view): shows the outboard appearance (outside of the ship), plus inboard details (inside the ship).
2.     The half-breadth plan: illustrates the shape of the hull at a number of waterlines (where the hull of the ship meets the water).
3.     The body plan: depicts the shape of one half of the hull at a number of equally spaced points along the ship's length.
Other types of plan
As the 18th century progressed other types of plan emerged, in particular the profile of inboard works and the deck plan, showing the position of cabins and supporting beams.
Another was the framing plan. This rarely used plan illustrated the assembly of a ship's frame as well as its position.
Accompanying documents
We also hold a large technical archive which is dominated by historical information about vessels in the Royal Navy. These technical documents include ships covers, ships books, contracts and specifications, plus miscellaneous material from the Department of Naval Construction.
Using our collections for research
The collections at Royal Museums Greenwich offer a world class resource for researching maritime history, astronomy and time.
Find out how you can use our collections for research
If you would like to study ship plans in our collection, it is useful to gather as much information as you can about the item(s) you wish to access before making an enquiry. Useful information includes:
●      the name (or names) of the vessel
●      the date of launch/register of the vessel
●      the name of the ship builder
Find out more about accessing our collection of ship plans for purposes of research, and the charges attached.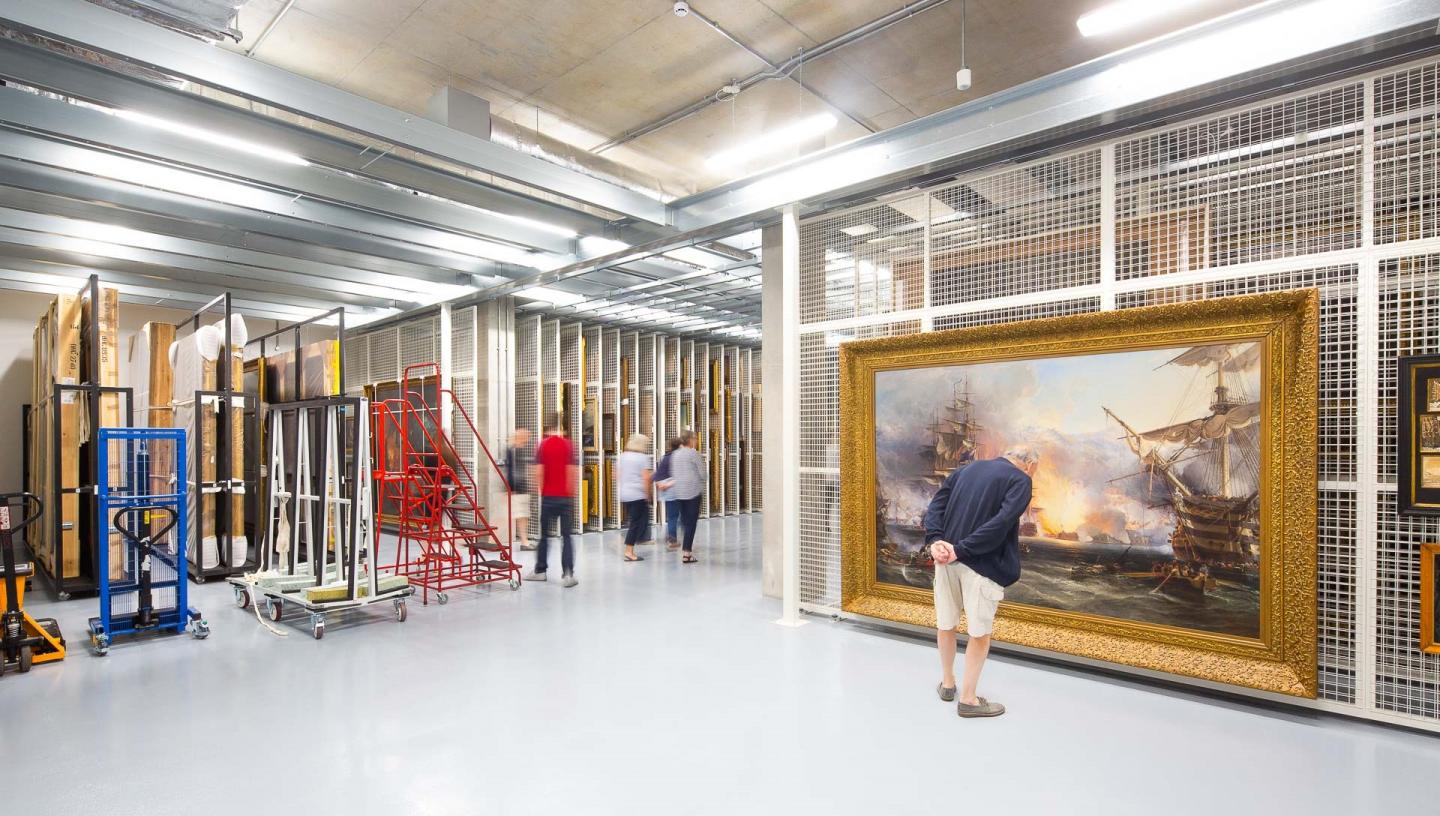 Explore our collections online
Search our digital database to find out more about our objects, paintings and archives