Nannie Figurehead Appeal
2019 was the 150th anniversary of Cutty Sark and marked an extra special celebration for a ship that was only designed to be used for around 30 years. To mark this occasion we set about raising money to carve a new figurehead for Cutty Sark. The figurehead had sat at the prow of the ship for over 60 years, since it was installed in 1957.
The figurehead, the witch Nannie from Robert Burns' poem 'Tam o'Shanter', was suffering from environmental damage and rot. Research had also uncovered that the current figurehead varied greatly from the Nannie that had originally been designed by Hercules Linton, the original designer of the Cutty Sark. We therefore hoped to raise £50,000 which would be used not only to carve a new figurehead, closer in style to the original design, but that would also cover the costs of conserving and storing the current figurehead as part of our historic collection. 
Thanks to the incredible generosity of our Members and Patrons we raised over £50,000 in just six months. 
In Autumn 2019 we appointed Andy Peters, a master figurehead carver, to carve the new Nannie. Andy set up his company, Maritima Woodcarving, in 1990 in an effort to keep the art of the ship carver alive. Since then he has carved numerous figureheads, both original designs and historical replicas and has restored figureheads carved by Frederick Hellyer, including the figurehead for HMS St Vincent (1985) currently on display at the naval training base HMS Collingwood and HMS Chesapeake's figurehead. Andy carves all his figureheads by hand, using traditional tools, including some tools that date from the 19th century, contemporaneous to Cutty Sark. Using Hercules Linton's original design as inspiration, Andy began the process of sketching out designs for the new figurehead.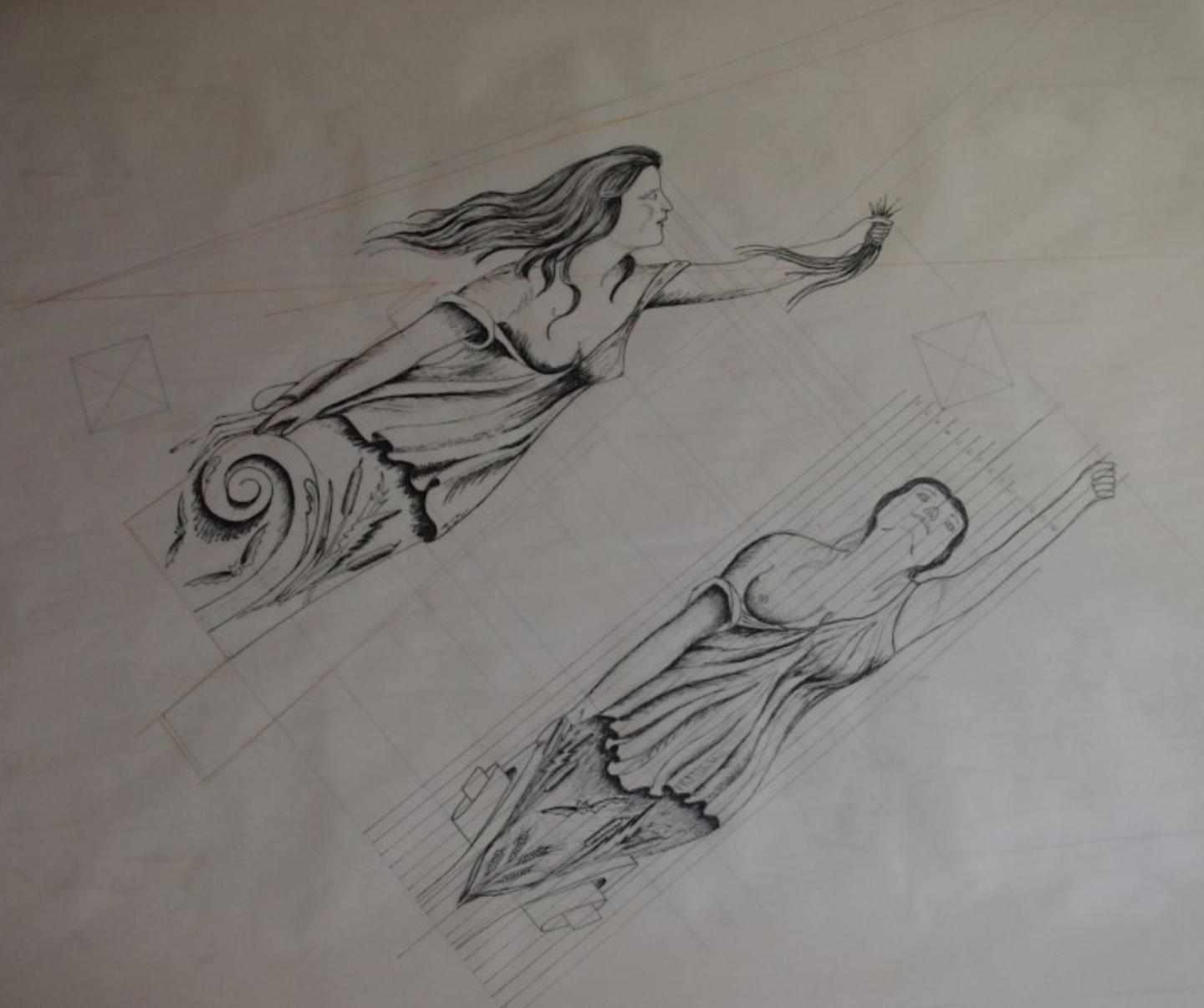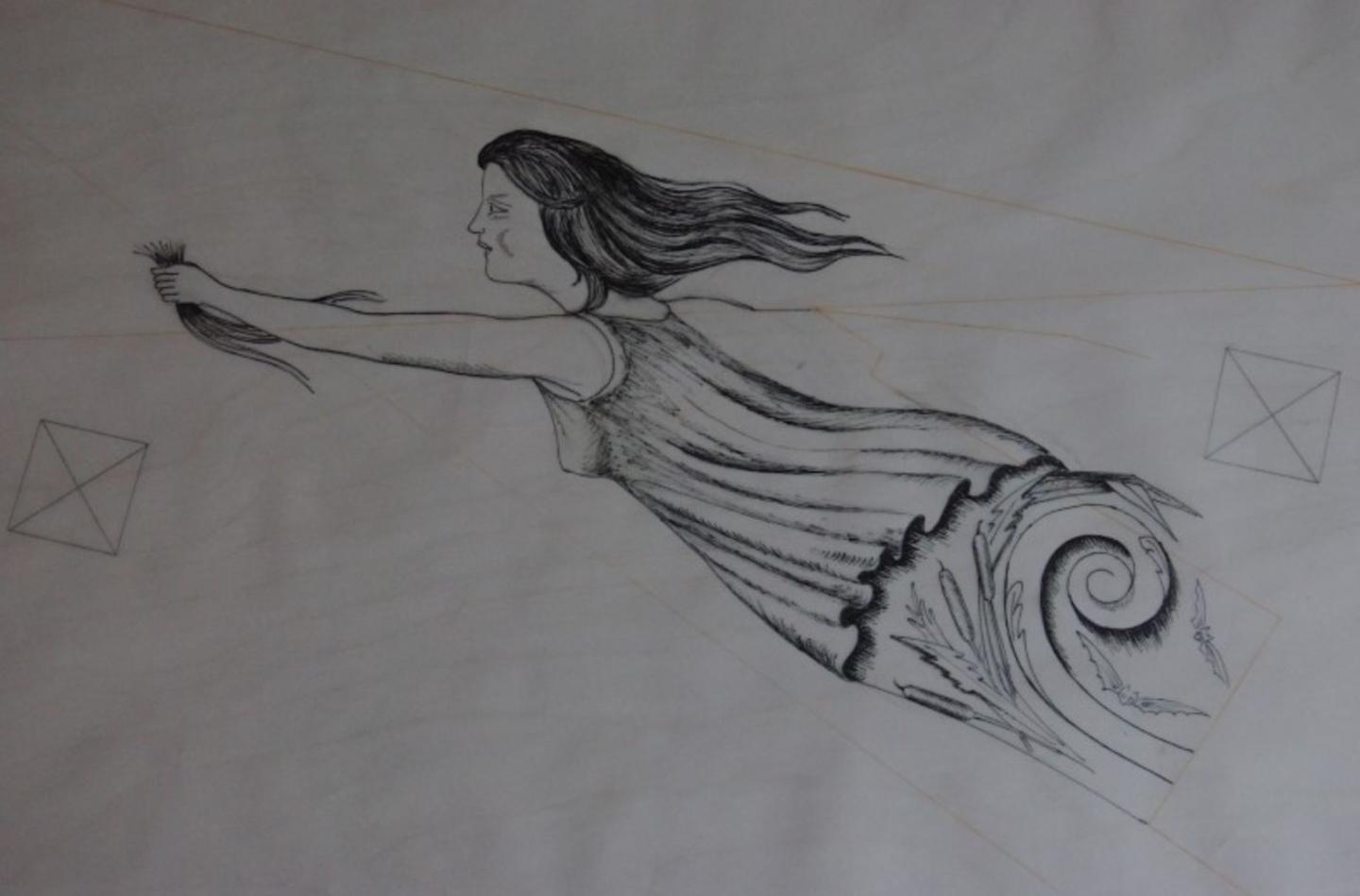 Andy's designs for the new Nannie carving.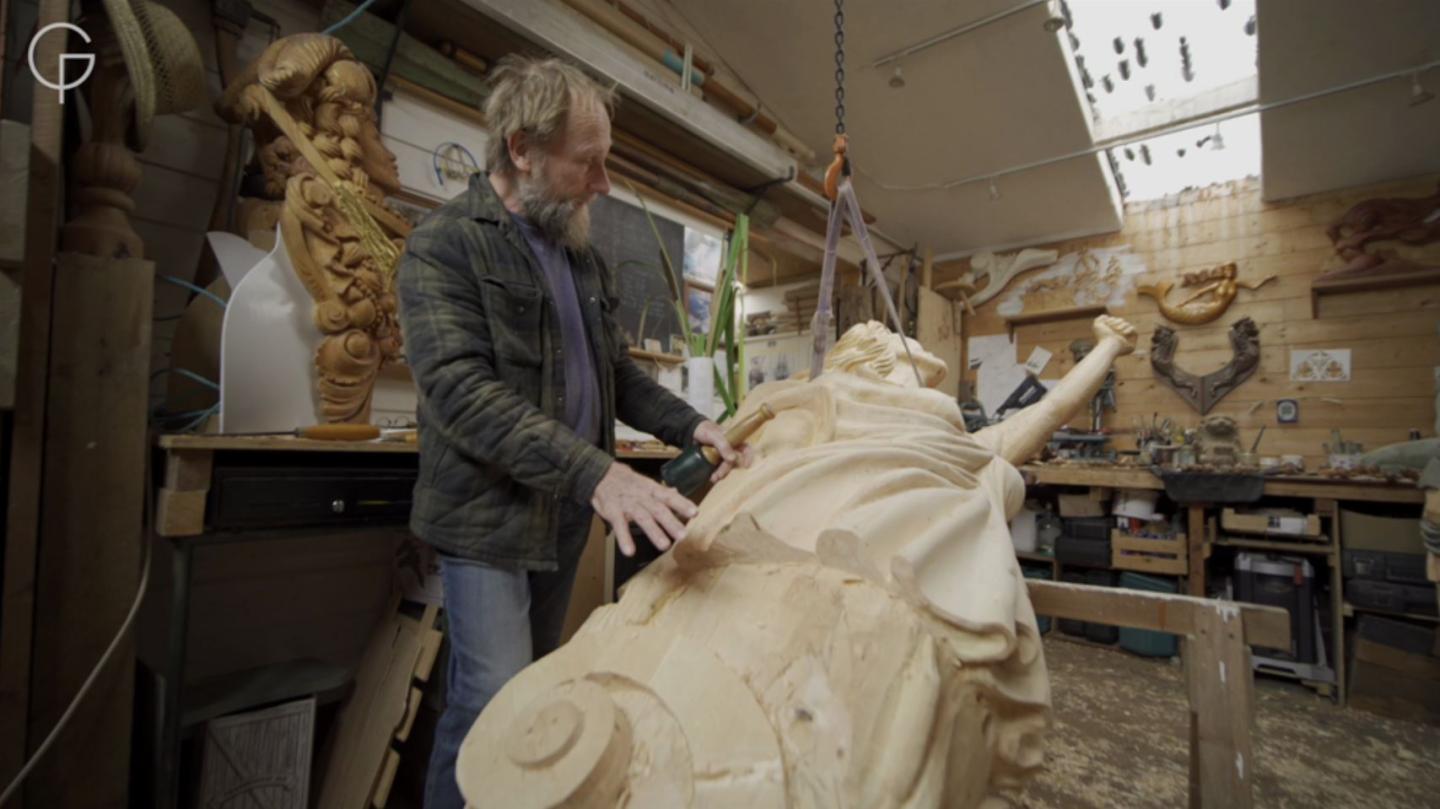 Andy bringing the new Nannie to life at his workshop.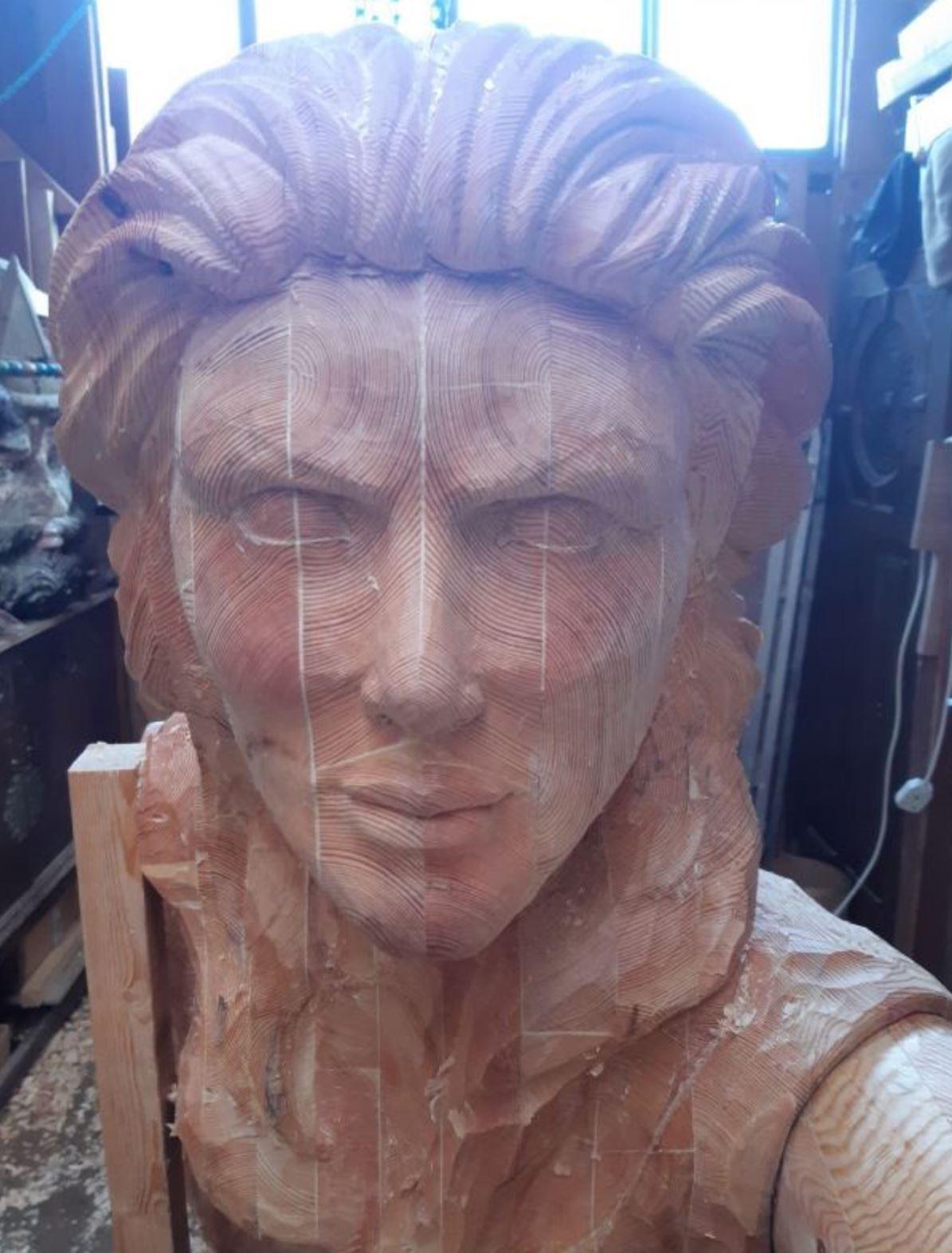 The new figurehead taking shape.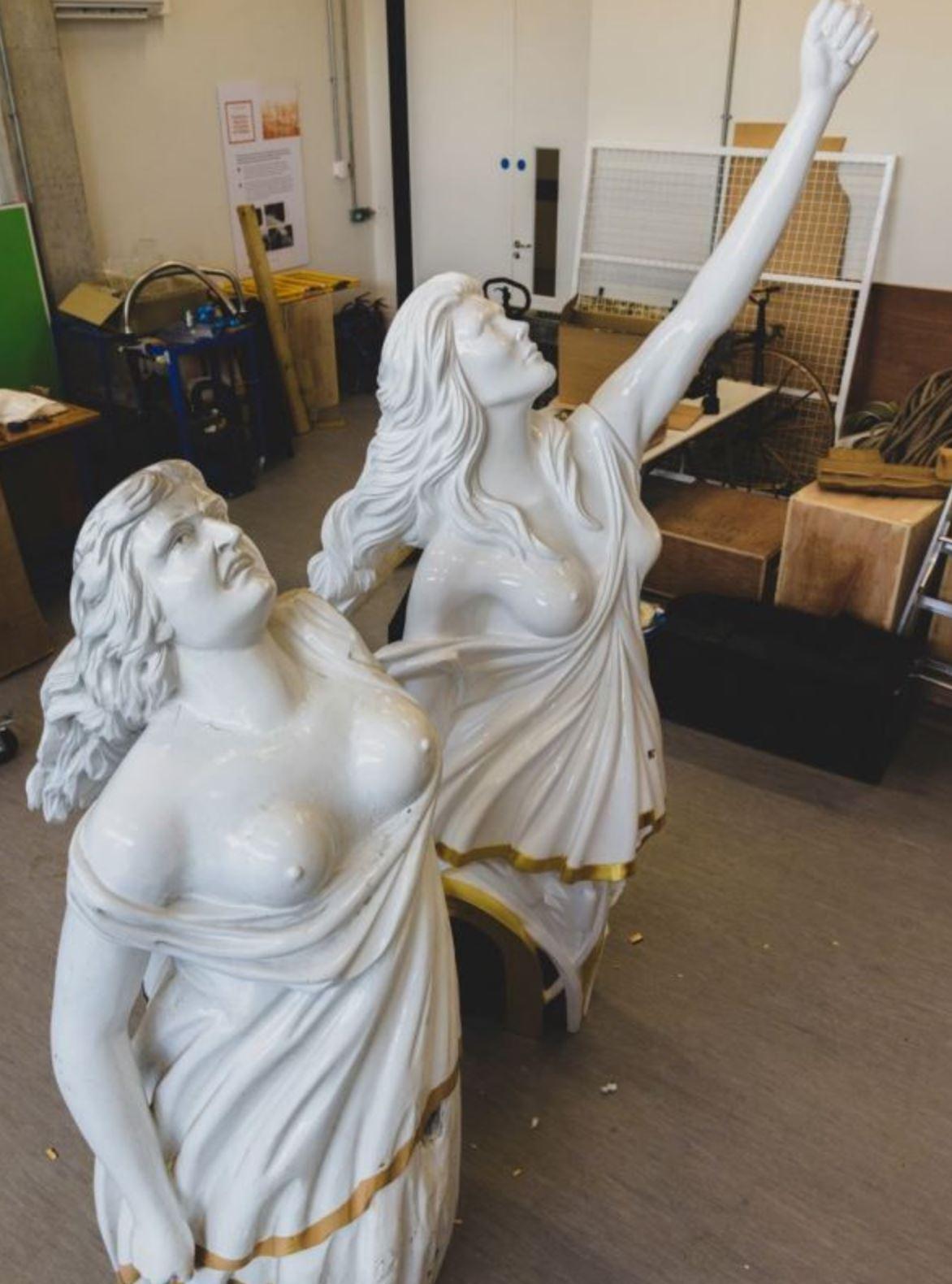 The old and new Nannie side by side at PPMCC.
On Friday 11 June 2021 a new Nannie came to Cutty Sark and is now on display for the millions of people who pass Cutty Sark every year. 
Royal Museums Greenwich would like to thank our Members, Patrons and Andy Peters once again for making this possible. We have been so lucky to have such loyal supporters and a craftsman as skilled as Andy to carve our new Nannie.
Image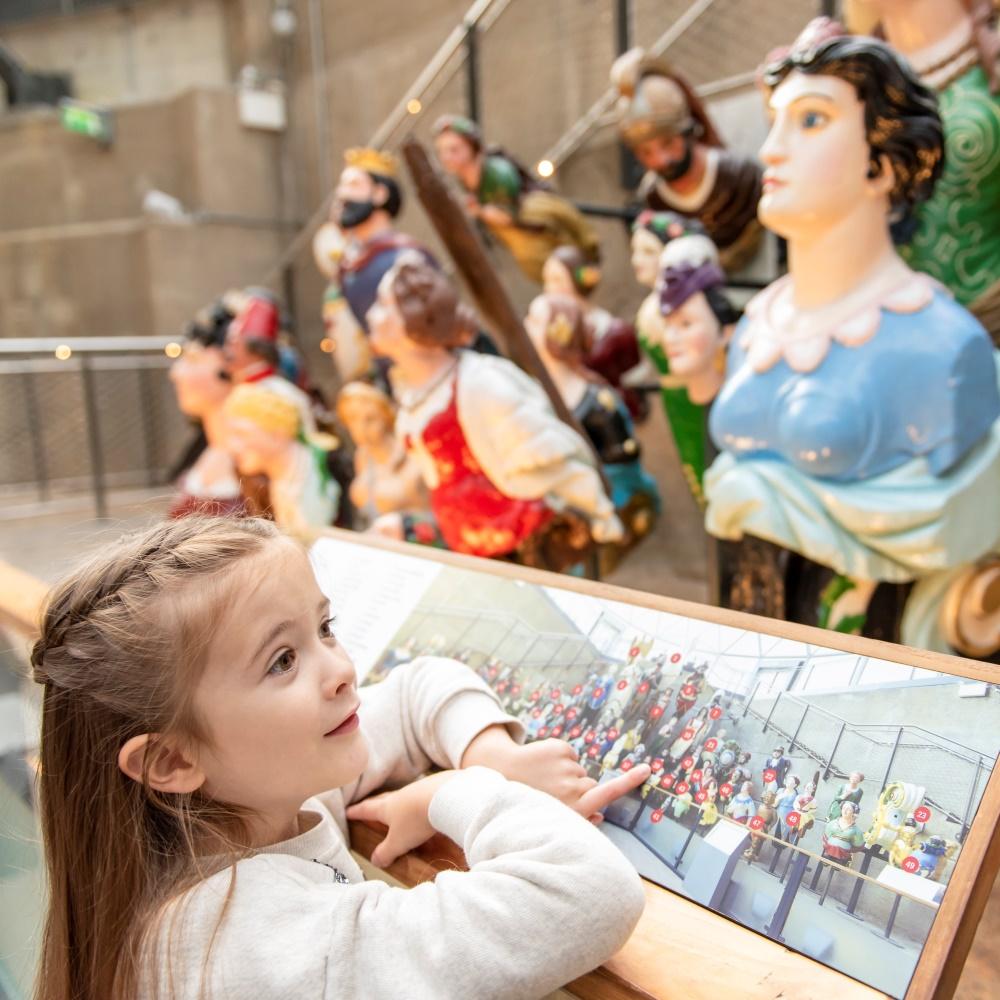 We connect people to the past and the future, the wider world and the universe through our collections, research, programmes, digital offer and buildings. Donate today to help us be there for future generations.