Museum visit free | Online booking recommended
Essential Information
| | |
| --- | --- |
| Location | |
| Price | Free |
| | |
Working vessel, floating archive, work of art: Collective Spirit is a wondrous creation.
See it this autumn outside the National Maritime Museum.
The stories behind Collective Spirit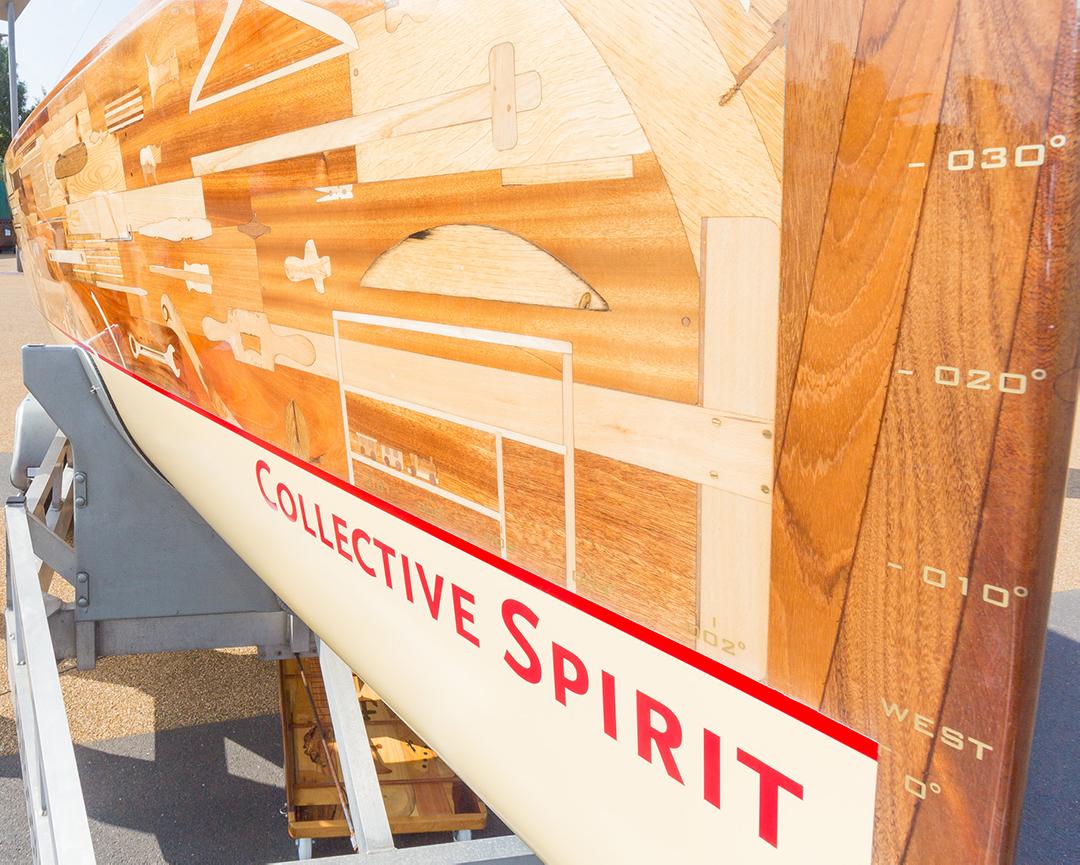 The project, conceived by the artists Lone Twin, began by inviting members of the public to donate pieces of wood that were significant to them.
The story behind each piece was documented and became part of the fabric of the boat. They include fragments from over 50 houses, a shaving from one of Jimi Hendrix's guitars, even a piece of the Cutty Sark.
In total the boat contains over 1,200 donations. Each piece tells us a story. Together they create Collective Spirit.
Fragments of wood, fabric of creation
See a selection of pieces that were used in the boat's construction
1 / 7
Chaz Shaw
'This is the top beam of a lock gate, with '1978' carved into it. It was made by an old master carpenter I knew called Peter Fletcher, who is now deceased.
'He wasn't a mate of mine as such, but I knew of him and we got on well. A very clever man - he built a 35-foot Ferro job at the end of his garden. He was a master mariner, master carpenter, and ended up steam boating – he was just a water man.
'I cut this out of the lock gate after he replaced them and put new gates in. I actually work for the National Trust, and one of my jobs is to renew lock gates. This one was at Unstead on the River Wey. Rather than see it rot in the coal pen with the rest of the gates, I took a chainsaw to it and put it in my shed. The thought of a little bit of Fletcher bobbing around out there would be great.'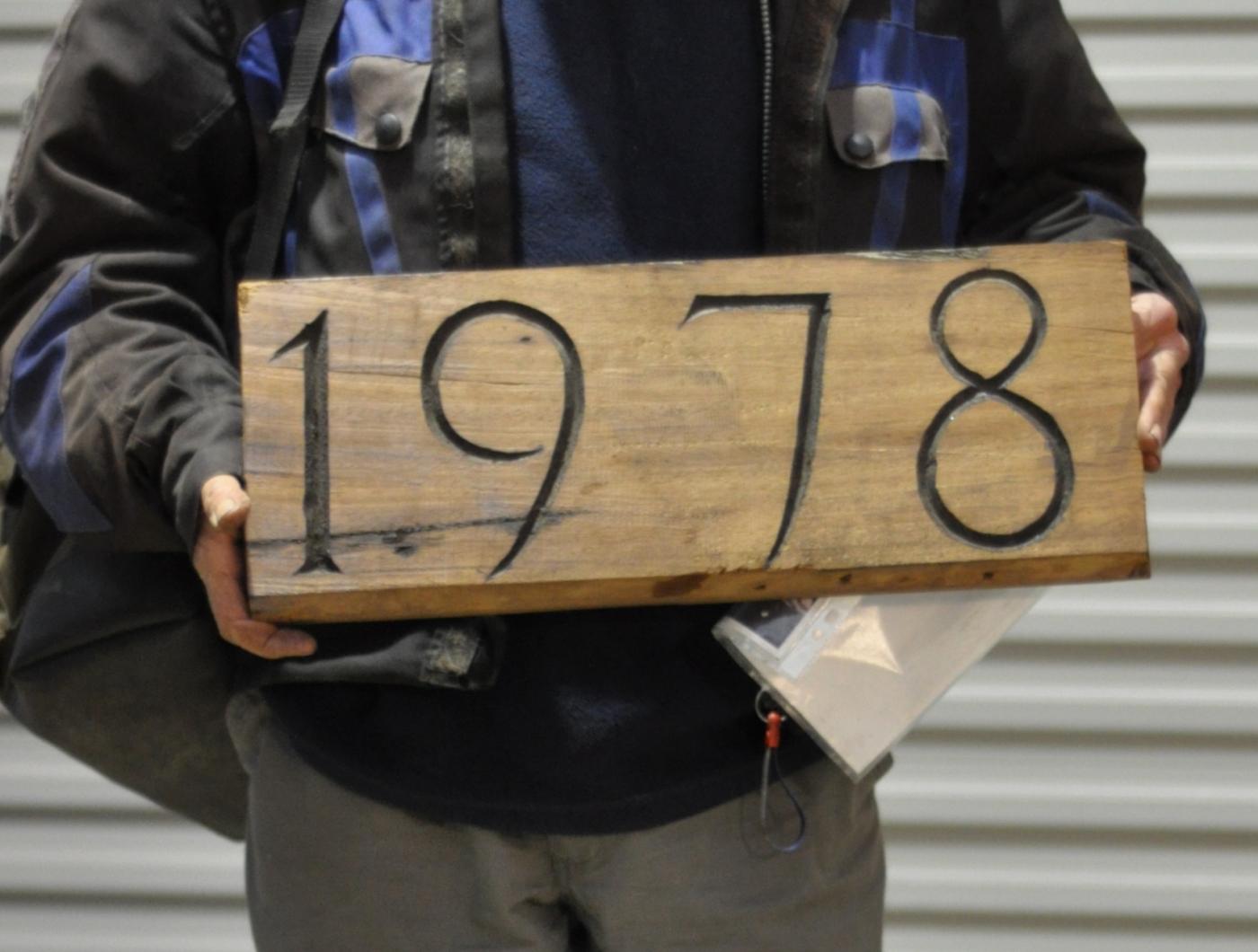 2 / 7
Annabel Murphy
'My hamster's tunnel, but my hamster's died. Her name was Jessica.'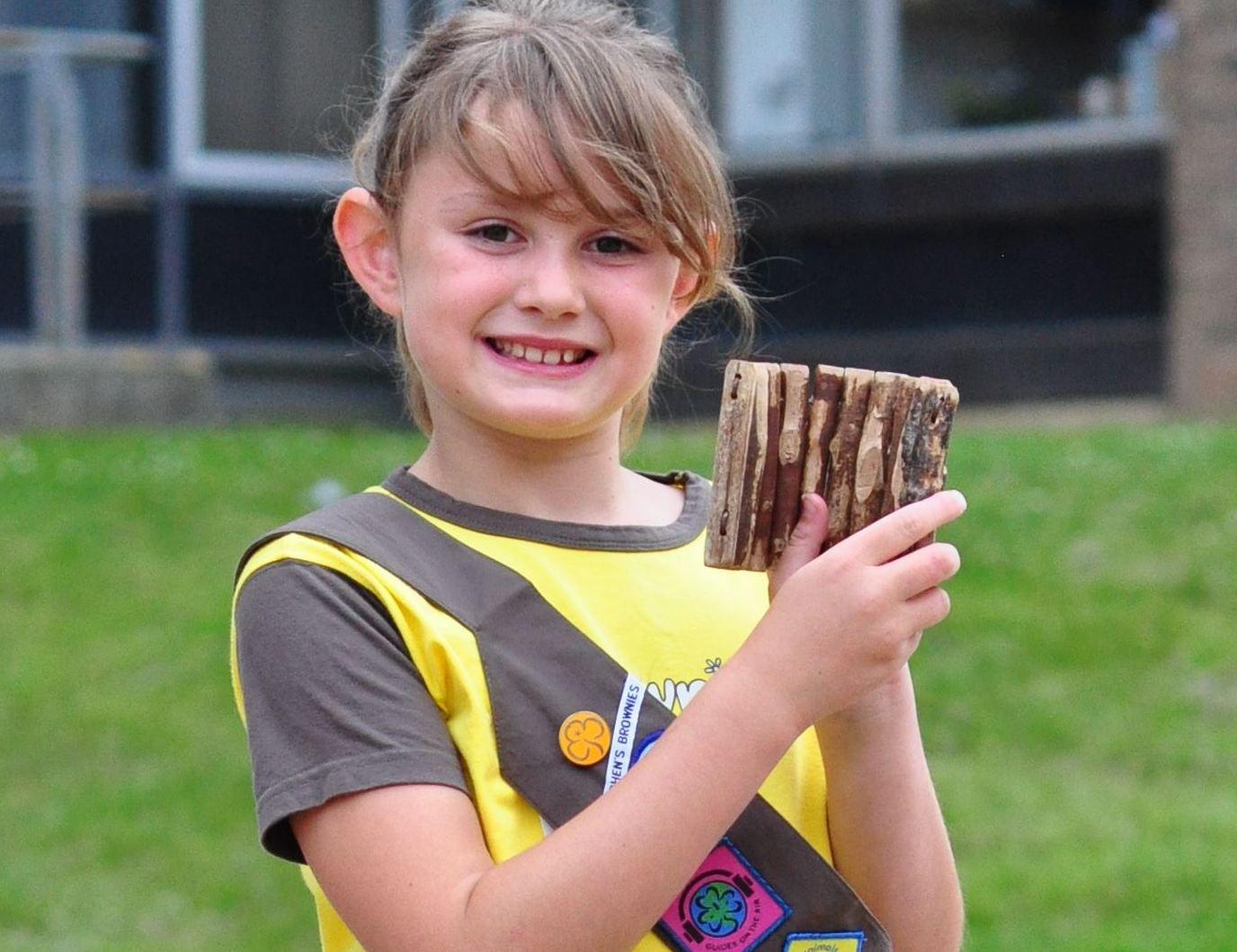 3 / 7
Sarah Jane Blake
'This is an object that I played with when I was very little. I don't really know where it came from, I found it in the attic, and it's been living for a long time in a clown musical box next to a picture of my dad.
'So I kind of thought it was my dad's friend. My father was a sailor. So it's special, and now I want it to go sailing on the boat.'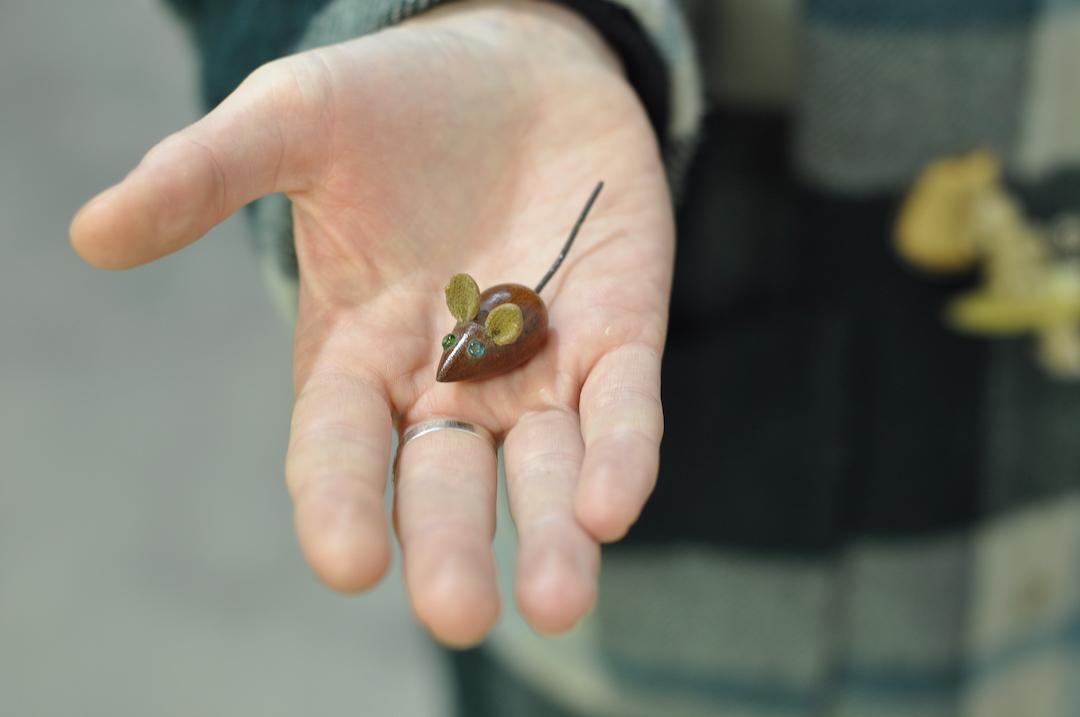 4 / 7
Arthur Mack
'All these objects donated are from HMS Invincible - they include a pulley-block spindle, a fid for the riggers and part of a gunpowder barrel.
'In 1979 I was trawling and got my nets caught on the seabed. I got a diver to come and have a look, and I buoyed it off but the buoys drifted or were pulled under, and it took me another two months, going out most days, to find the spot again.
'But I had that gut feeling that there was definitely something there - and it proved right.
'The Navy divers had a look and they said it's such a big wreck, we'd have to get it designated. We had to get an archaeologist and a conservation officer, and we formed a company and funded everything ourselves.
'The ship had been off to Canada, and she was one of the capital ships flying the flag of Sir Charles Hardy – but they hit that sandbar and that was it. She was such a big ship, she drew about 23 feet of water to float her in, even though she only had two decks. We captured her from the French off Finistère, on 3 May 1747. Then she was commissioned into the Royal Navy as a flagship.'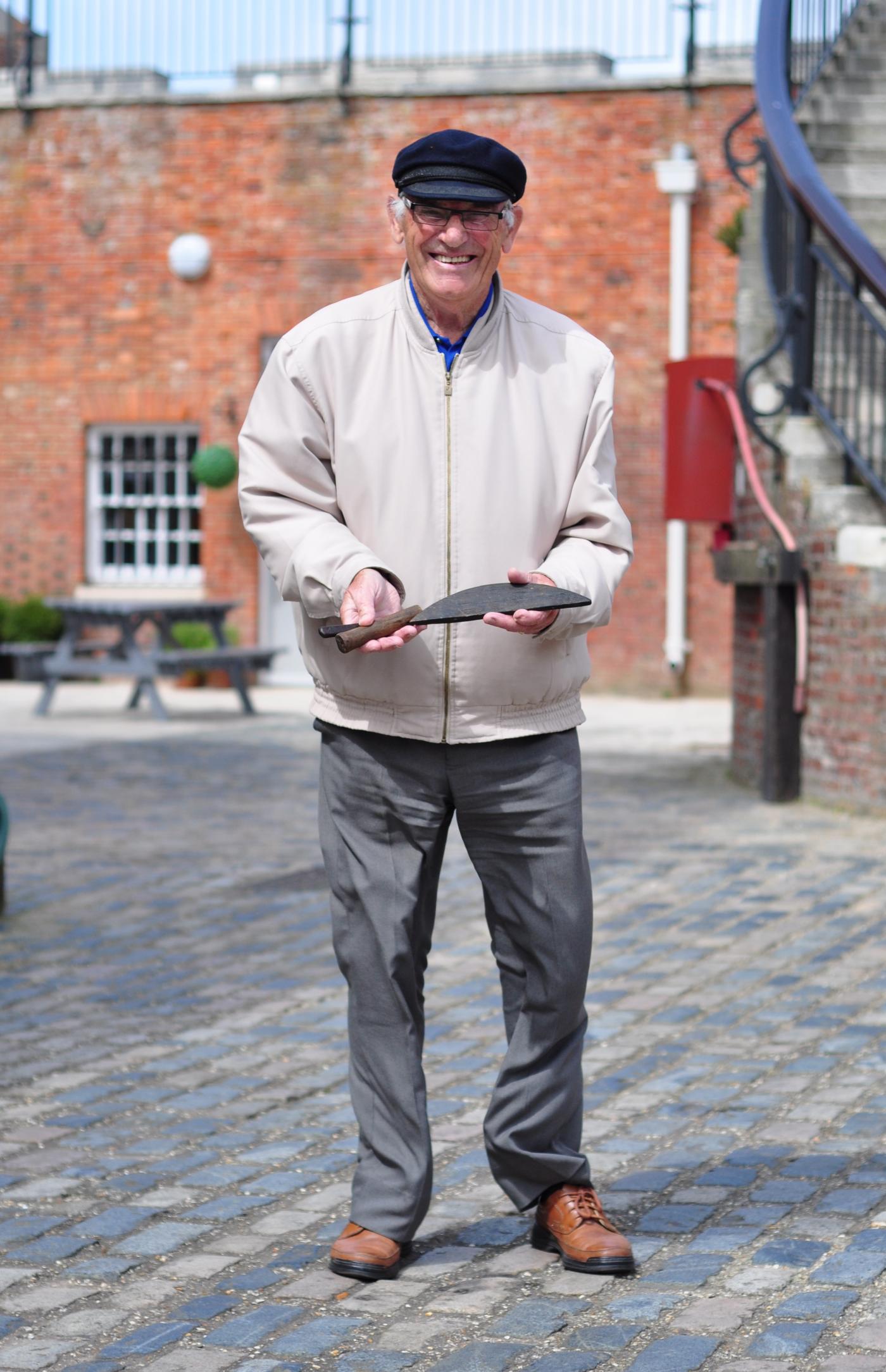 5 / 7
Tom Lord
'Throughout school and college I played the drums. I had a band in the local area and we used to do various gigs along the coast, and try to make a name for ourselves. I've not played in a few years, and the drum kit's been locked away at home while I've been off at university. Our band did mainly covers, rock music that everybody knew.'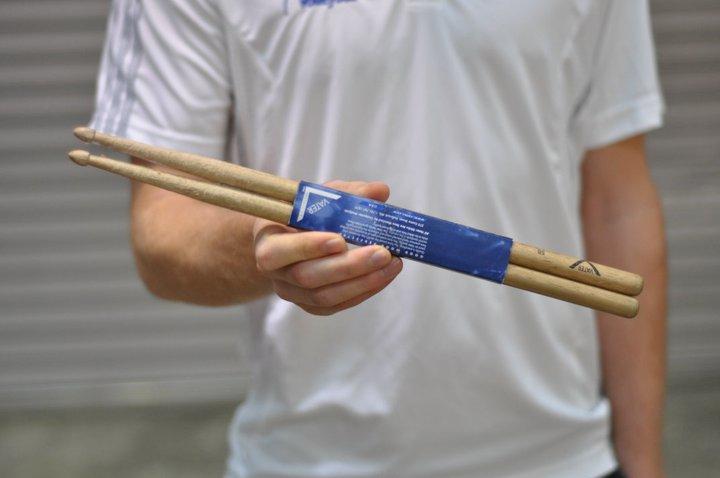 6 / 7
Geoffrey Boys
'This is a cribbage board with its pegs, used to score the points for the card game of cribbage.
'It was made for my great great uncle, Charles Hodson, with wood (probably beech wood) recovered from Hodson's Mill in Brighton. There is an inscription on the back which reads "Made out of the Old Black Mill by J. Butcher in 1880 and for Charles Hodson". 
'The mill was built about 1810 on the top of West Hill, near Brighton station. It was bought by my great great grandfather Thomas Hodson about 1820.
'He was well known in the area for his ability to move post mills across the Downs with a team of oxen. Hodson's Mill was a smock mill and was taken down in the 1860s because there was no longer enough wind in the centre of Brighton to drive its sails.
'My great grandfather, James Hodson, who was one of the first cricket professionals for the Sussex Cricket team, moved from Brighton to Chichester in 1855, where he continued to work Hunston Mill for the rest of his life.'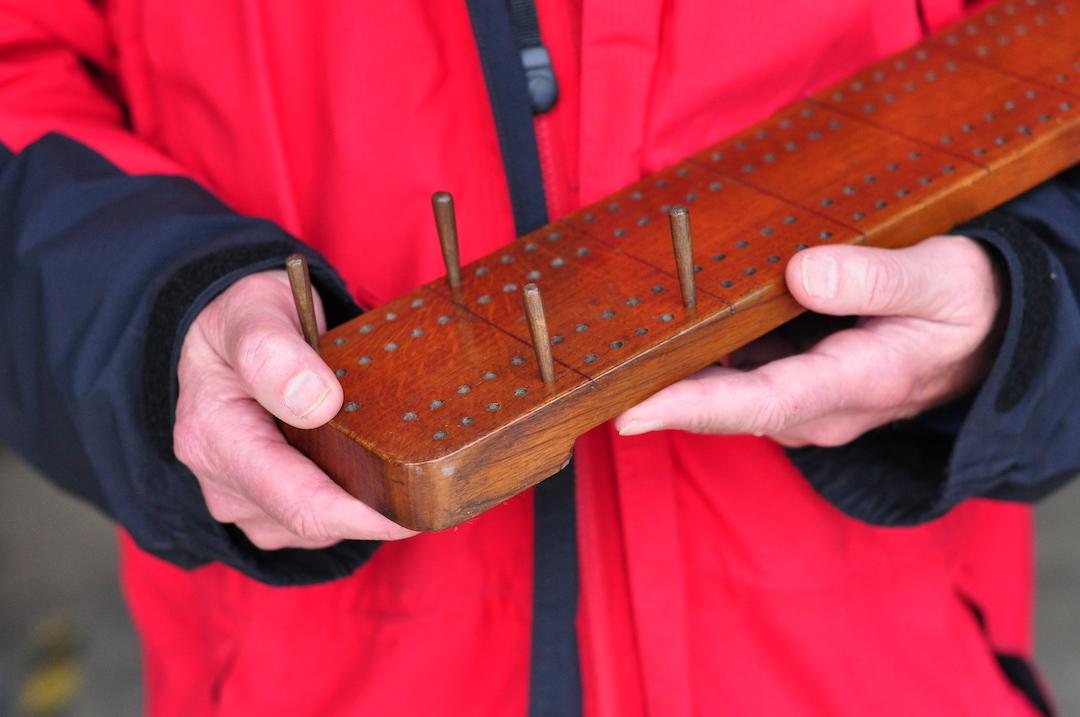 7 / 7
Eric Hinkley
'This is a scout woggle that I wore at the opening ceremony to the 1948 Olympic Games.
'I was one of about 100 scouts who were at the trackside for the opening ceremony, and this is the woggle I used to fix my uniform scarf on that day.
'Aged 14, I made it from the bowl of a discarded pipe, used by my cousin Gordon Appleton. I was a member of the 4th Harrow Air Scout Troop, so we wore berets and not the large comical hats that the other scouts wear.
'We had to sit on the grass verge at the trackside and wait until the Olympic flag had been hoisted, then we released homing pigeons. I was mortified when one of my pigeons refused to come out and stayed in the back of the basket!
'The next day I went to scout camp for a fortnight so I never saw any of the Games. But it was amazing to have a frontline seat there.'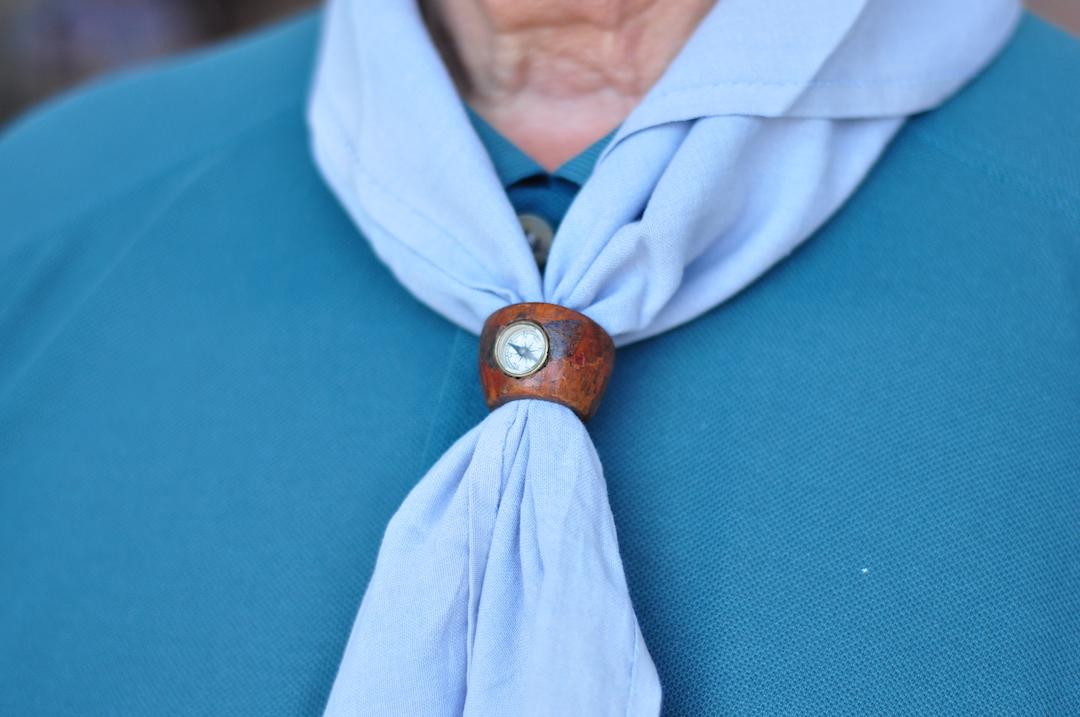 Designing and building Collective Spirit
Collective Spirit was created by the Lone Twin Boat Project. It was designed by Simon Rodgers and the build was managed by former Olympic yachtsman Mark Covell.
Over 65 volunteers were involved in boat building and donation archiving.
The boat's construction combines contemporary art and design, engineering and craft, and the project was made possible through community collaboration. Innovative yacht building expertise transformed over 1,200 donated wooden objects into a seaworthy archive of stories and memories.
The boat was first launched in Emsworth, Hampshire in May 2012.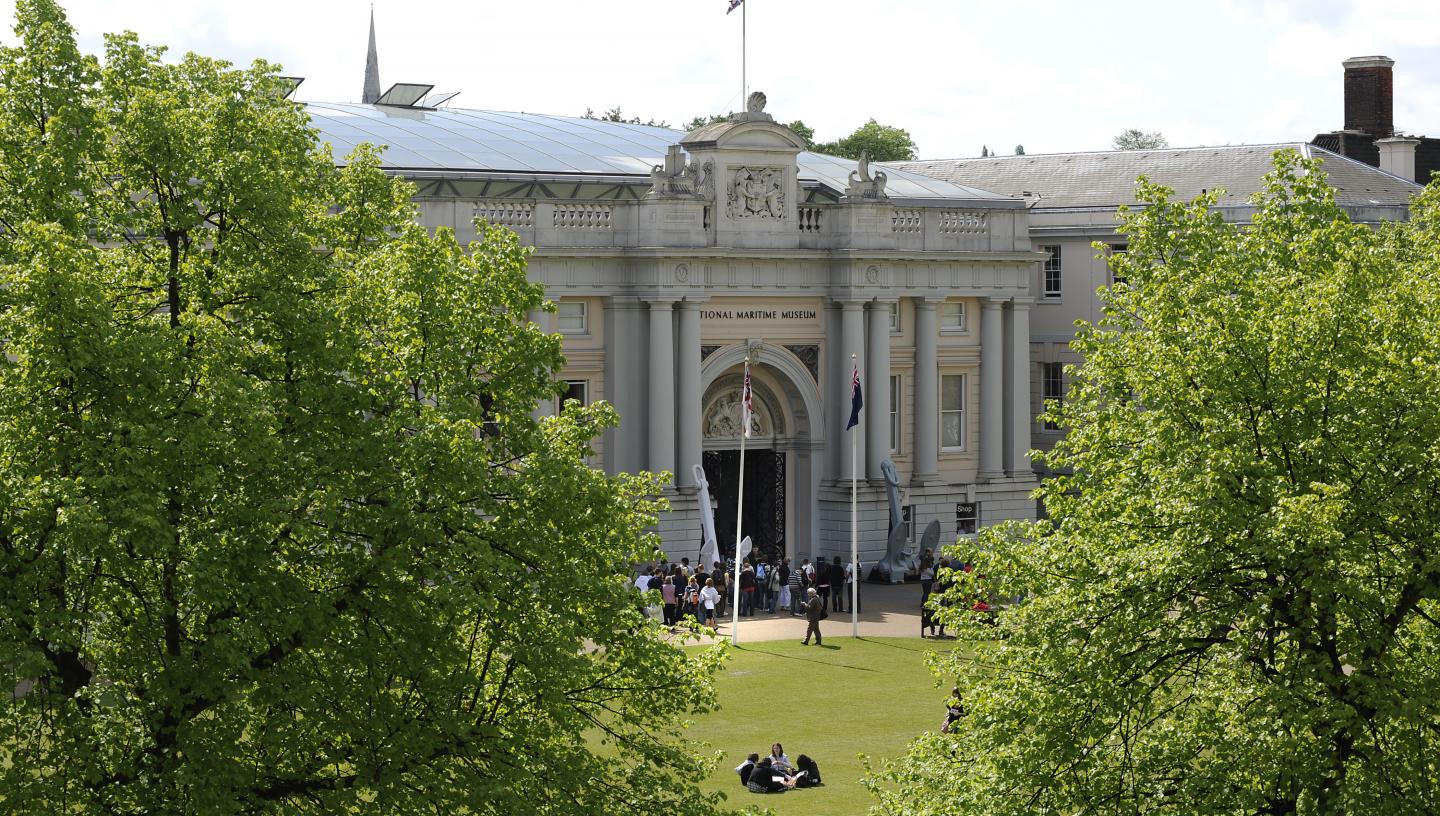 Visit the National Maritime Museum
See Collective Spirit outside the entrance to the National Maritime Museum until 31 October
The Lone Twin Boat Project collaboration was funded by the Arts Council England's 'Artists Taking the Lead' project
Main banner image: Toby Adamson and Michael Austen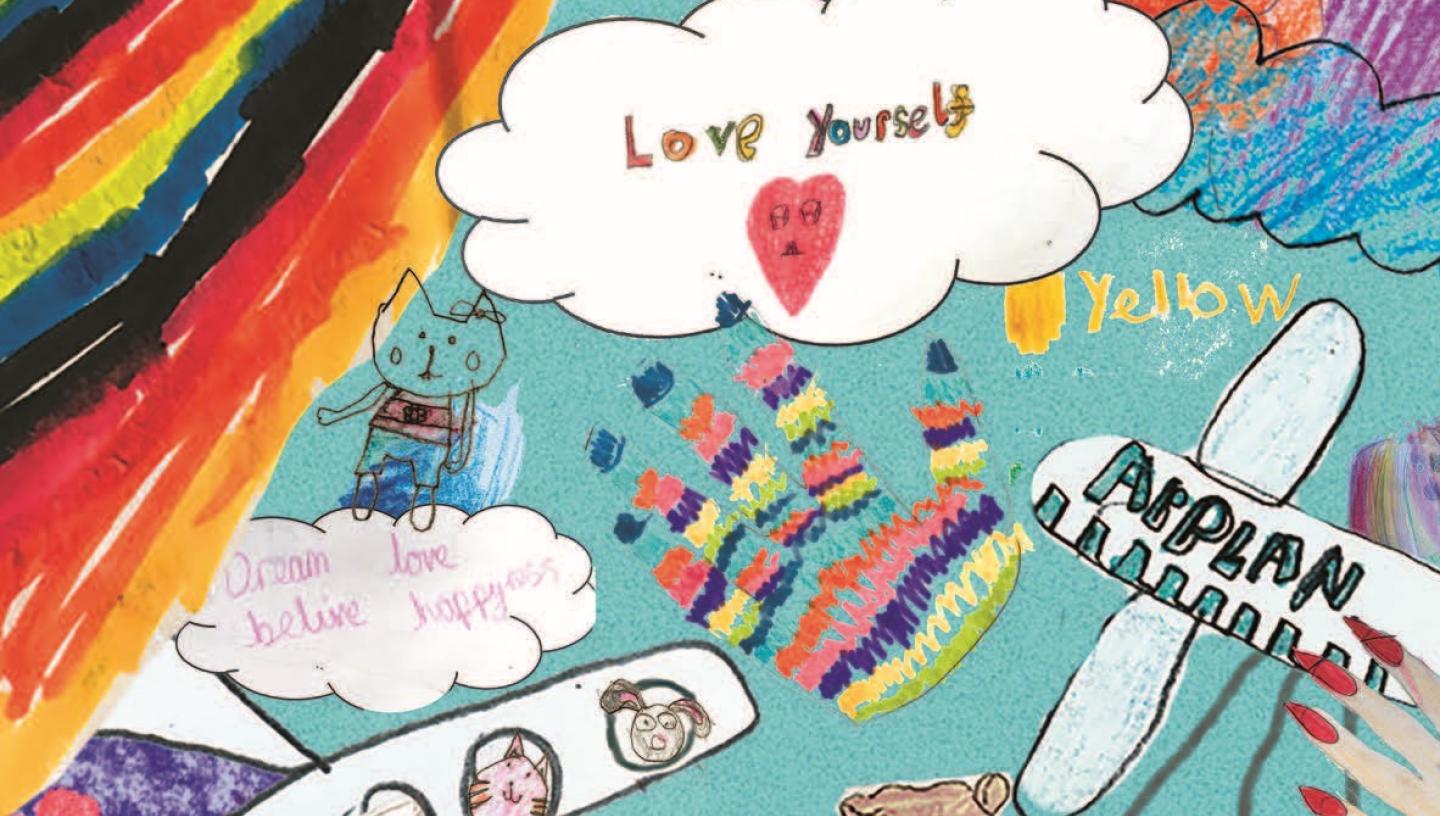 Stitched Together
A collaborative creative project inspired by the Collective Spirit boat, sharing hopes and wishes for the future.