Bristol Culture (M Shed), Royal Museums Greenwich and Time and Tide, Norfolk are working together to represent the diversity of migrant experiences, locally and nationally through community consultations, skills sharing and collecting of oral histories. 
Using collections that speak to migration and reflecting on how this movement of people, goods and ideas has created the UK's rich multi-cultural society, the project will investigate the role that museums can play in social cohesion and representation.
The project will investigate how museum collections can better represent the histories and legacies of migration for Britain's communities - informing future thinking for display, programming, research and collaborative working.
It will provide an opportunity for a consultative way of working that can be modelled in future collaborations. This will ensure we not only represent the history of migration, but also provide contemporary representation of migrant experiences.
Out now: the 'Seeing Ourselves' Podcast
The Seeing Ourselves podcast is part of a multi-disciplinary arts project conceived by London-based artist Sharon Walters AKA @London_Artist1.
Supported by the National Maritime Museum through the Migration, Heritage and Belonging project, Sharon collaborates with historian Serena Lee (@Georgian_Diaspora) and artist/historian Fiona Compton (@knowyourcaribbean) to explore depictions of people of African descent in the museum collections.
Their discussions are frank, open, and honest to offer a unique insight into how it feels to see 'yourself' represented and misrepresented in museum spaces. Listen and subscribe here.
Find more videos and resources
Seeing Ourselves in History - the video series
In this series, Black historians, artists and researchers 'unbox' and interpret first hand some of the collection at Royal Museums Greenwich relating to Black lives and histories.
The series features Sharon Walters, Migrations, Heritage and Belonging facilitator; Serena Lee, Assistant Editor of Black History Month Editions magazine; Fiona Compton, artist and historian and artist Charmaine Watkiss. Watch the first video above, and find the full playlist on YouTube.
HMT Empire Windrush and British nationality laws
In conversation with Dr Nadine El-Enany
Watch a discussion about the legislative changes made from 1948 to today on who can call themselves a British citizen. 
HMT Empire Windrush was a former WW2 German troopship won as a prize of war by the British. The 1,000-plus passengers aboard the Empire Windrush on 22 June 1948 encapsulated the British Empire's changing relationship with its commonwealth citizens. 
Dr Nadine El-Enany is Senior Lecturer in Law at Birkbeck School of Law and Co-Director of the Centre for Research on Race and Law. Her book (B)ordering Britain: Law, Race and Empire was published by Manchester University Press in February 2020. (B)ordering Britain argues that Britain is the spoils of empire, its immigration law is colonial violence and irregular immigration is anti-colonial resistance.
Chardine Taylor-Stone is the project coordinator for Migration, Heritage and Belonging.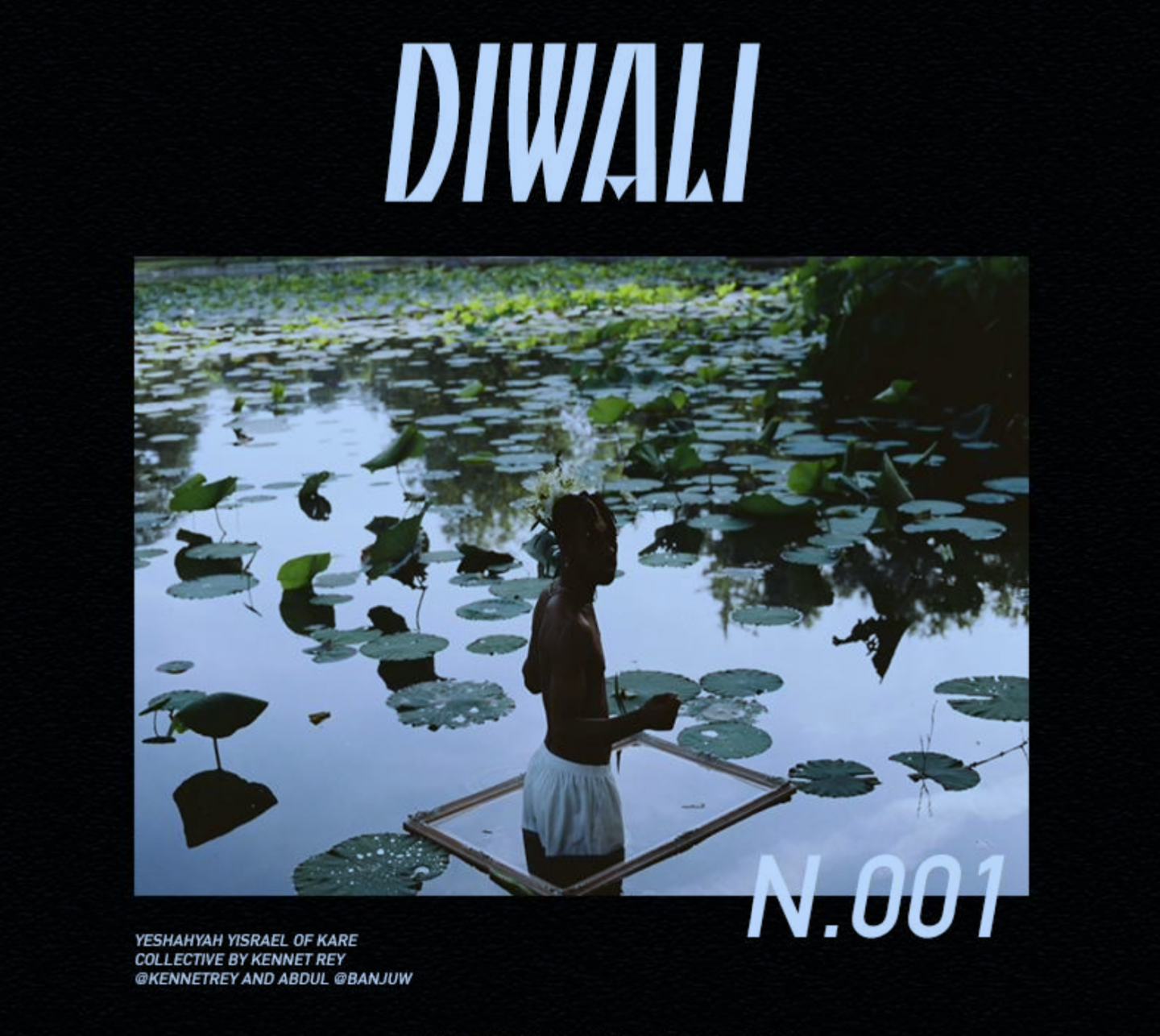 An interfaith collection of art and memoir, celebrating queer resilience and the light within. The zine is made up of submissions from South Asian communities in London and around the world. Download the zine below, and listen to a conversation between creator Anju Kasturiraj and queer poet and activist Hansika Jethnani to find out more.
I created this zine to celebrate the persistent creativity of queer communities and how we keep traditions alive while cultivating our own.

Anju Kasturiraj, Editor and Community Facilitator for the Migrations, Heritage and Belonging project
Healing Together: Intergenerational Connections in Woolwich
As we emerge from different ways of living through the impacts of the pandemic, the need for community connection has never been greater. Healing Together is a documentary which aims to bring light to this, inviting local people from Woolwich to respond to the changing environment through the lens of healing, community, and connection.
Part of the Migration, Heritage and Belonging Project at Royal Museums Greenwich in collaboration with Greenwich Docklands International Festival. Directed by Anju Kasturiraj.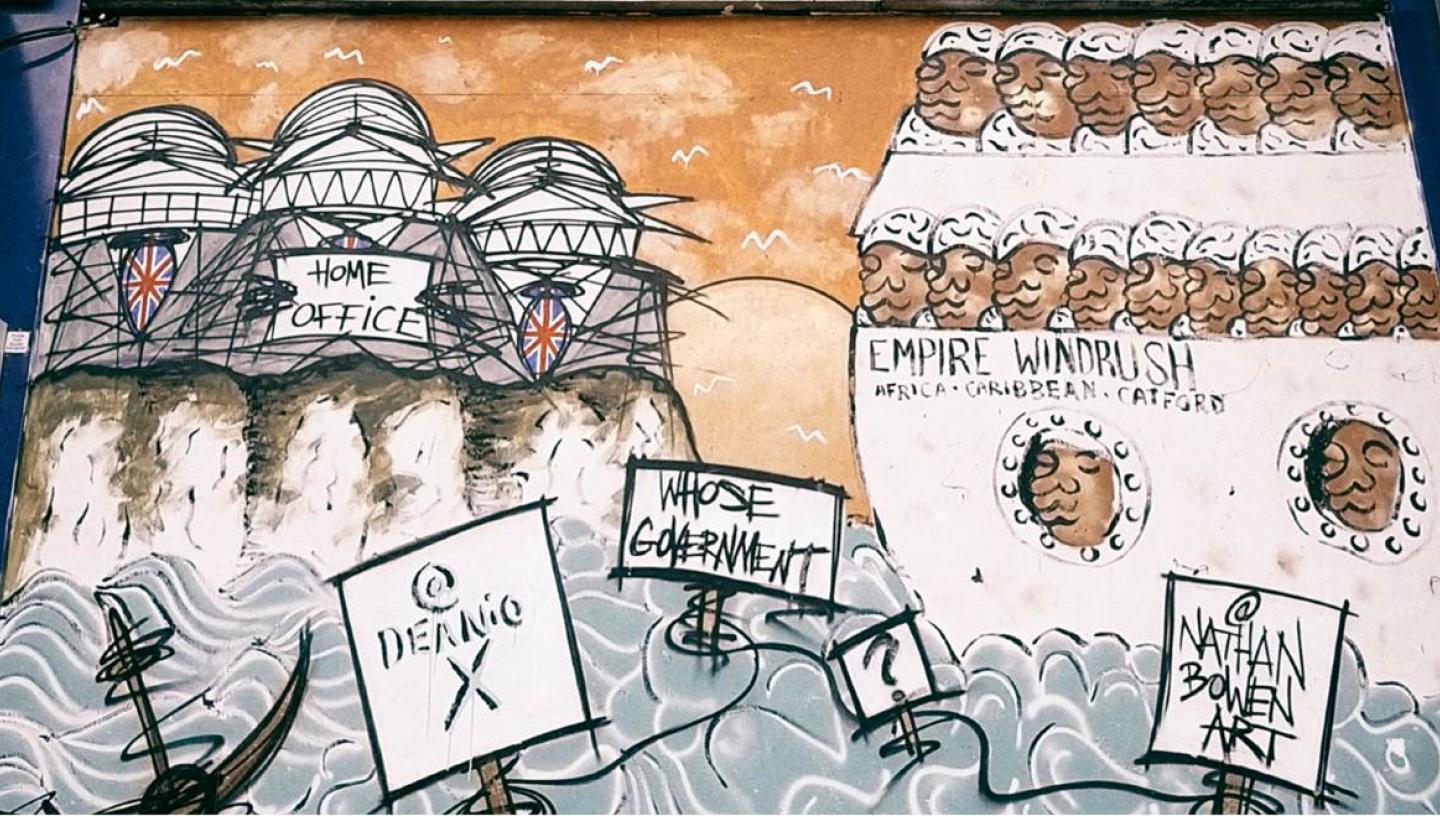 Explore the resources
Inspire pupils to ask questions, empathise, reflect and find similarities with the experiences of displaced people using our collections
Our two community facilitators will be working to bring this project to life and providing spaces for communities to engage and interrogate our collections.
Sharon Walters
Sharon Walters is a London-based artist and educator, passionate about collaborating with communities, particularly under-represented groups.
She is experienced in curating programmes and introducing collections and archival material to those whose voices are often unheard. Skilled in finding new innovative ways to work with people and developing her socially engaged practice across many environments, Sharon has built an impressive network of people she has worked with over the years.
Sharon's roles have included devising creative engagement opportunities, reaching new and existing audiences and working with diverse communities inspired by museum collections and heritage parkland.
The impact on the projects has meant ongoing legacy and plans for projects and funding applications with hugely under-represented groups. In all aspects of her work, she aims to collaborate and empower others, ensuring under-represented groups work with arts and heritage organisations to bring about long-term, impactful generational change.
Anju Kasturiraj
Anju Kasturiraj is a queer South Indian-American filmmaker, writer, and curator.
She engages with video arts, live performance, and poetry as methods of practicing ancestral veneration, decolonisation, and intergenerational healing.
Anju is currently working for her MA in Performance Design and Practice at Central Saint Martins, and splits her time between London and Los Angeles. She received her BA from the University of San Francisco in Critical Diversity Studies with a focus on Gender & Sexuality, and a minor in Sociology, which informs her creative practice.