For 2018-20 the Saturday Art Club was led by artist Nicole Morris. Using textiles, writing, film, animation, collage, printmaking and drawing, members explored identity through the themes of body, voice, place, pattern, politics.  Across three terms, sessions were based in the Learning space at the National Maritime Museum, with multiple offsite trips and events held across the year.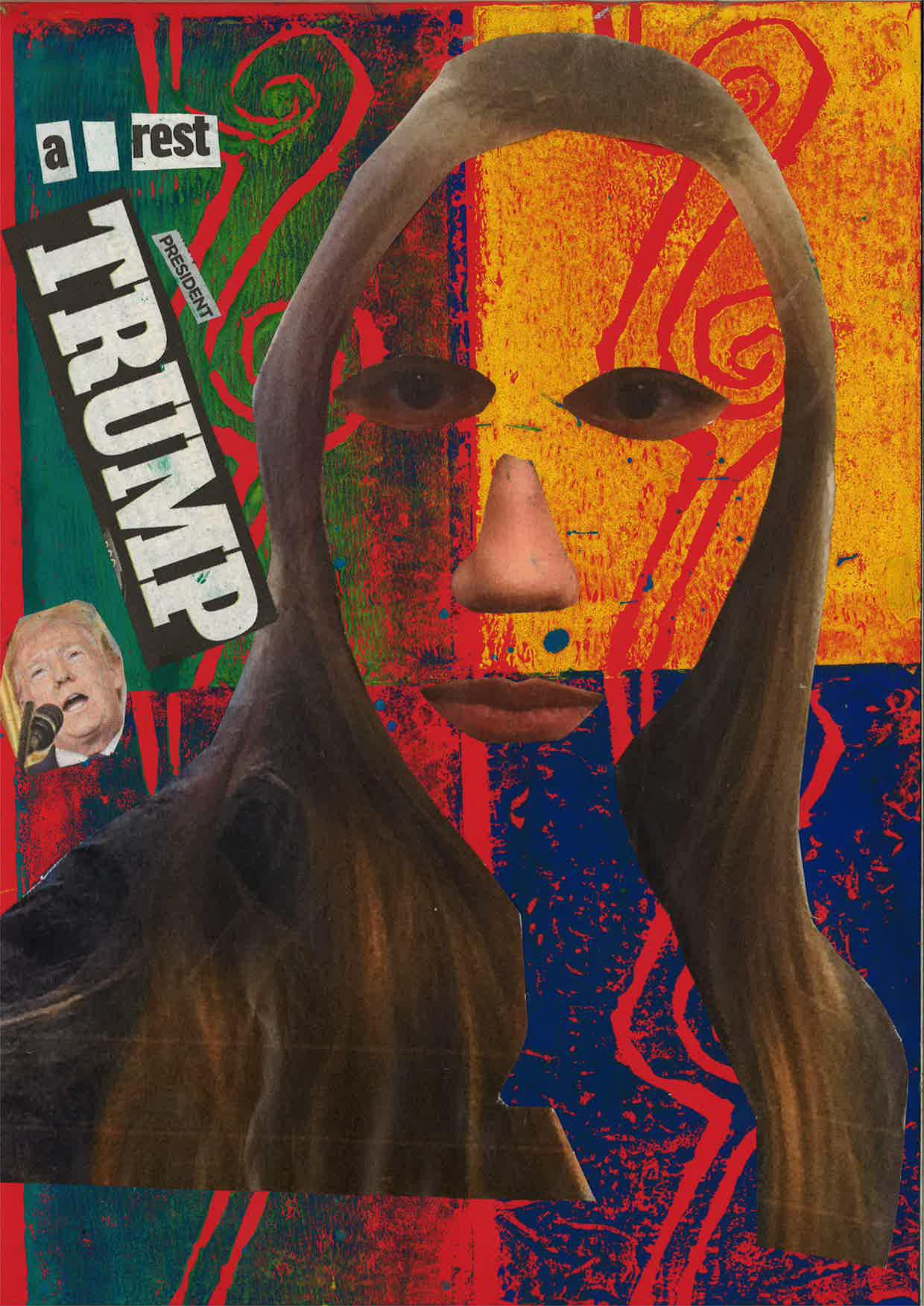 Making personal flags
The club began with a flag project, which enabled members to combine multiple mediums together. The members had the opportunity to place their flags for a day in the museum, reclaiming the spaces they were absent in.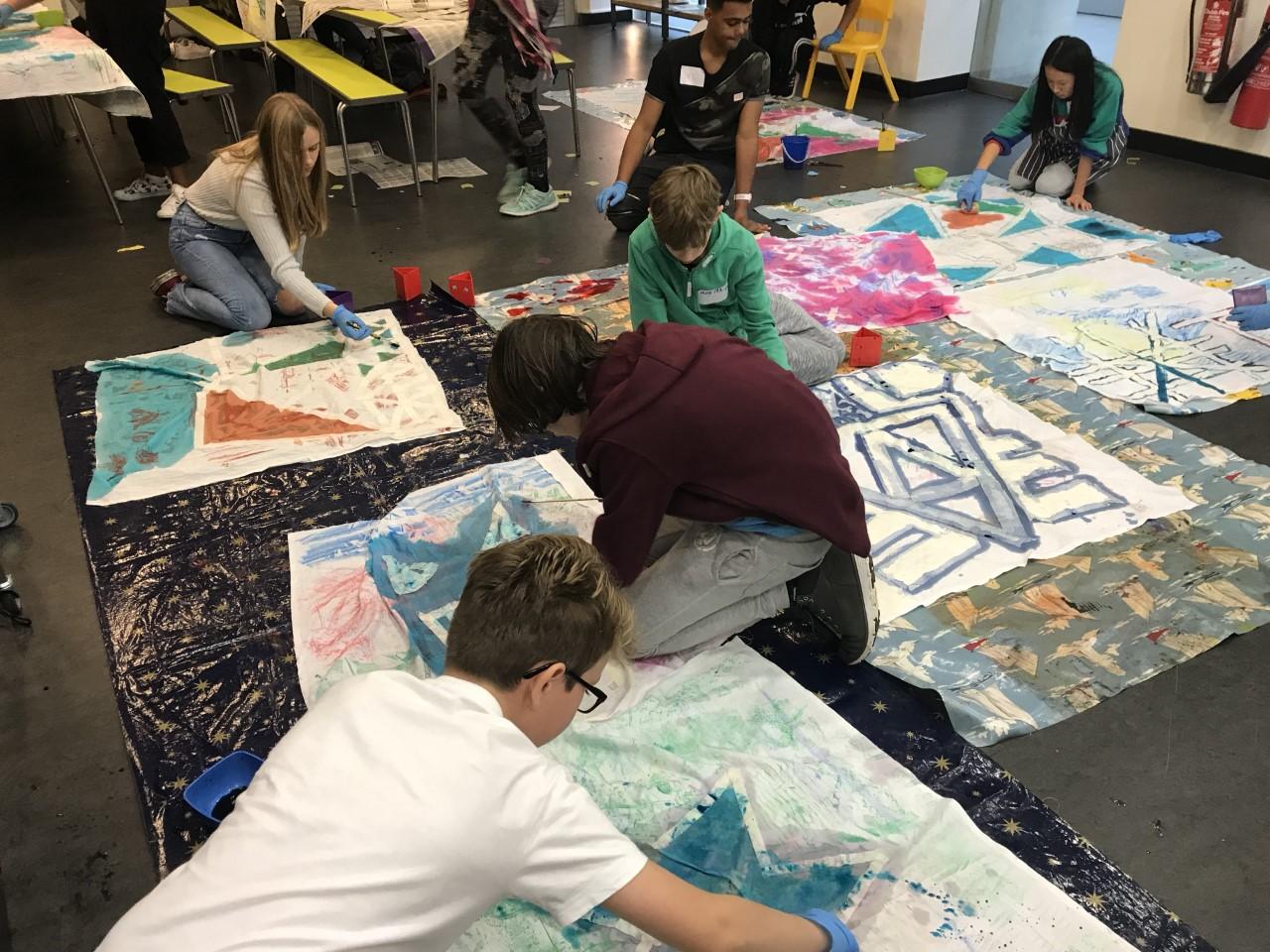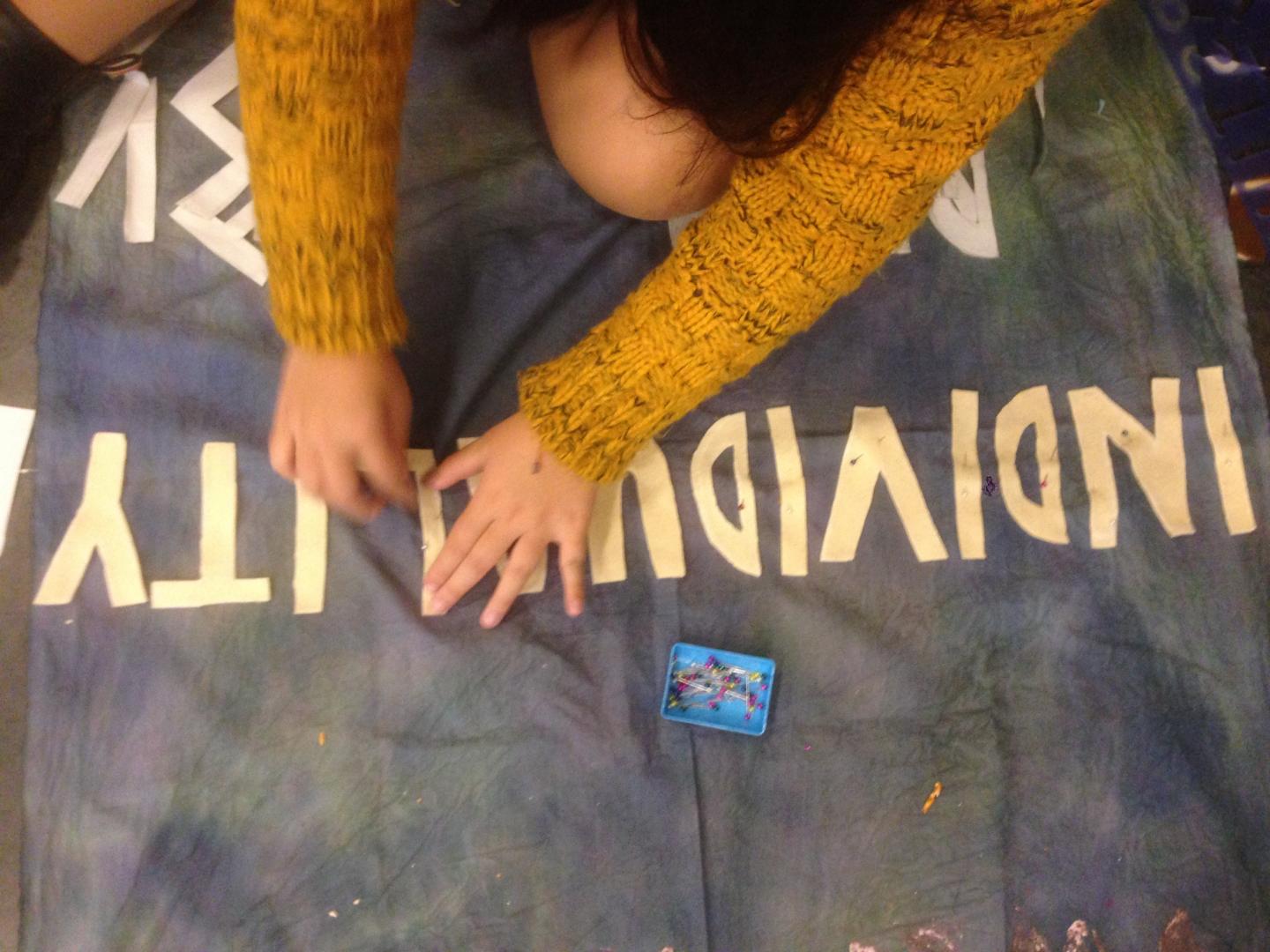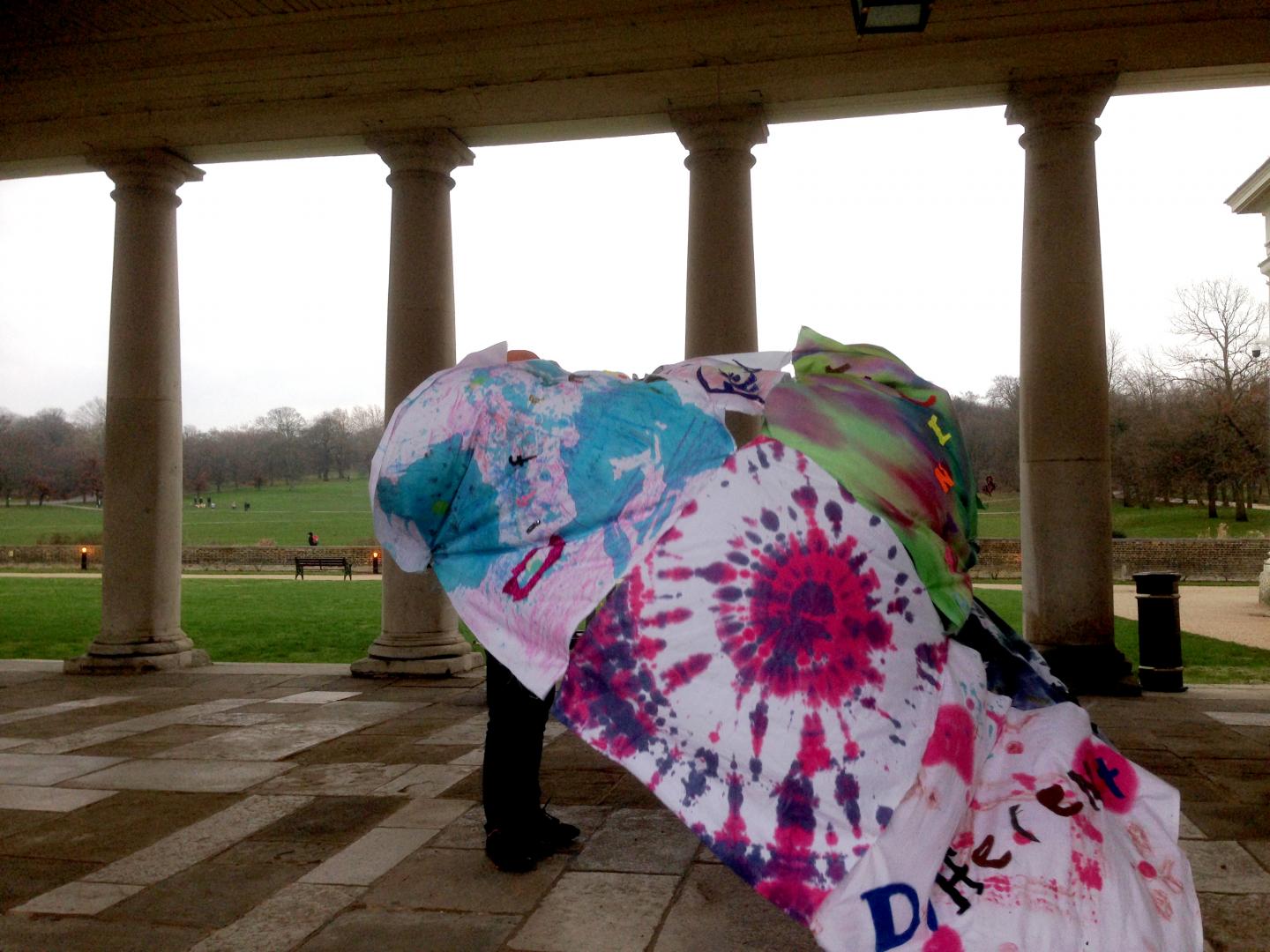 Creating animations and leading workshops
The second term looked at role models. The group created storyboard zines using marbling and stencil techniques to explore diverse communities they either belonged to or aspired to be a part of.
The final outcome was a stop frame cut out animation, which was exhibited in the Out at Sea LGBTQIA+ exhibition at the museum. Alongside this exhibition, members hosted a workshop to families, sharing their new found skills in animation.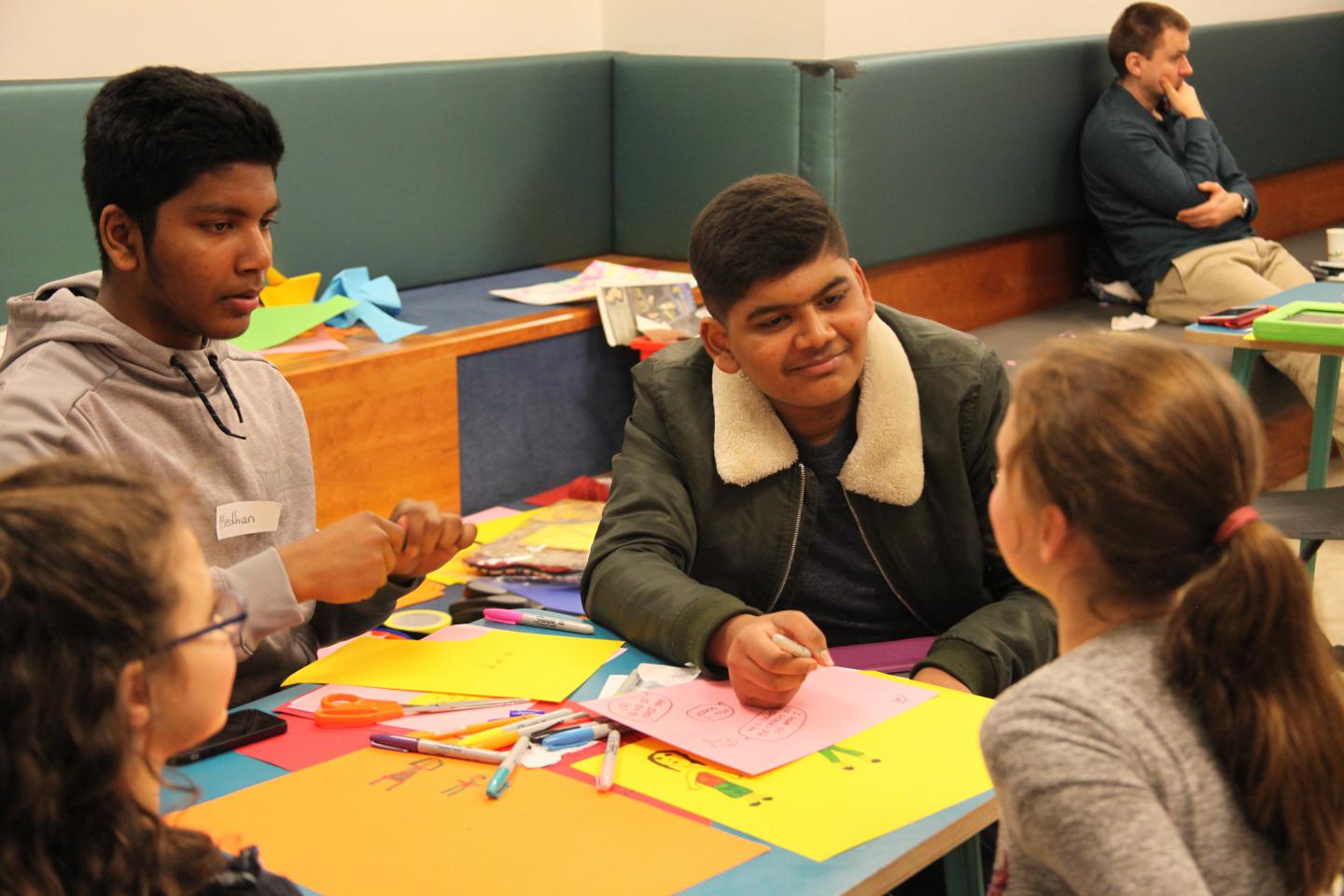 Making a film, screened at Somerset House
In the final term the group made a collaborative film, working together to write, produce, direct and perform. The final outcome: 'Tomorrow I will Live longer, Shout Louder, Dream harder, Feel Safe' was screened at Somerset House as part of the Summer exhibition.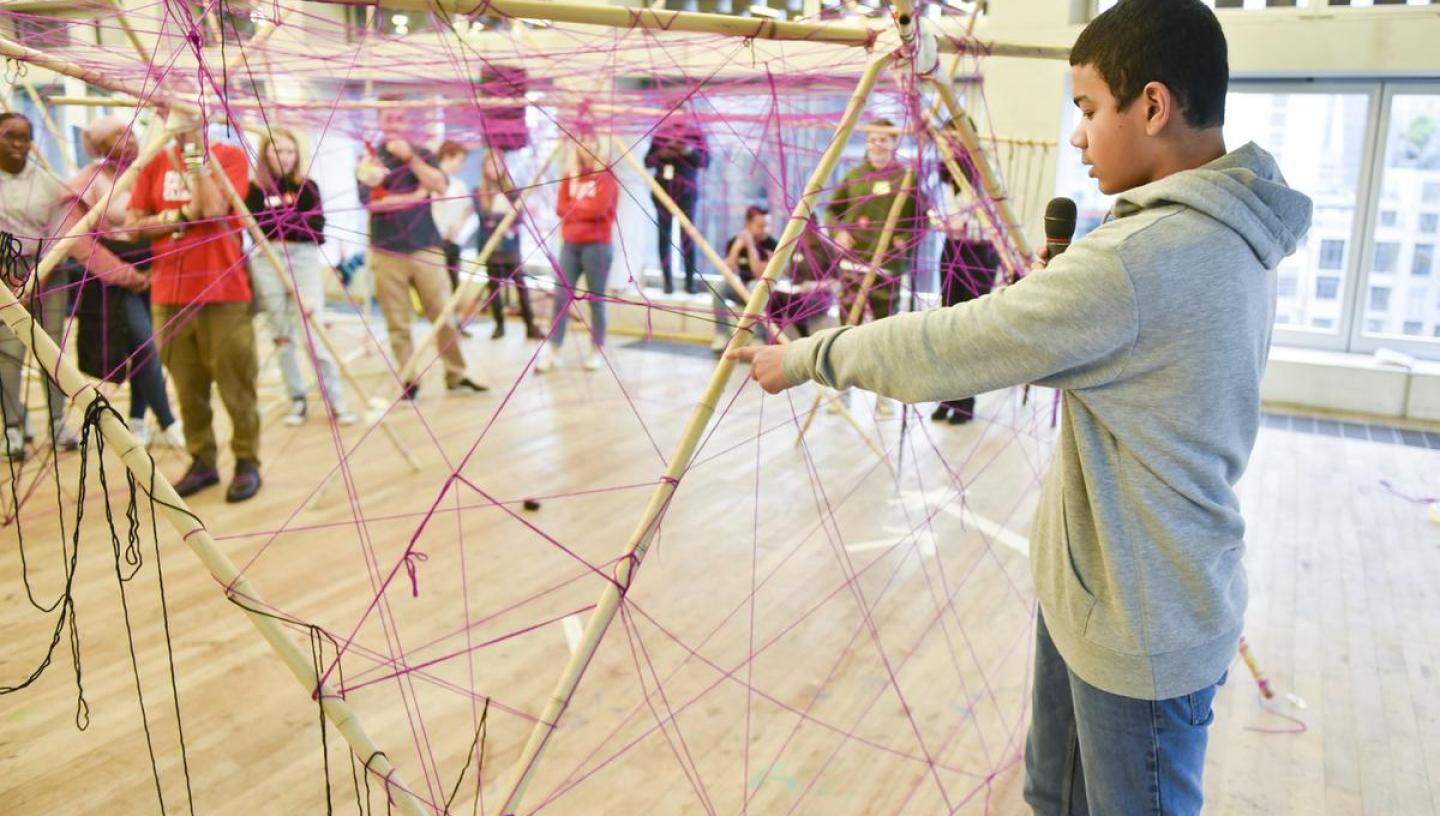 Young people at Royal Museums Greenwich
Find events, activities and projects for young people and youth groups at Royal Museums Greenwich