19 Jun 2017
Conservator Lauren Ashley-Irvine tells us about her work on this important collection
In January 2017, I began a contract in the Conservation Department working to clean and conserve an incredible collection of glass plate negatives. The Gibson Family Collection of shipwreck images from the Cornish coast in the mid-to late 19th century contains a large quantity of glass plate negatives in a range of sizes from 10 x 12 inches up to and including the smallest size, 3 x 4 inches.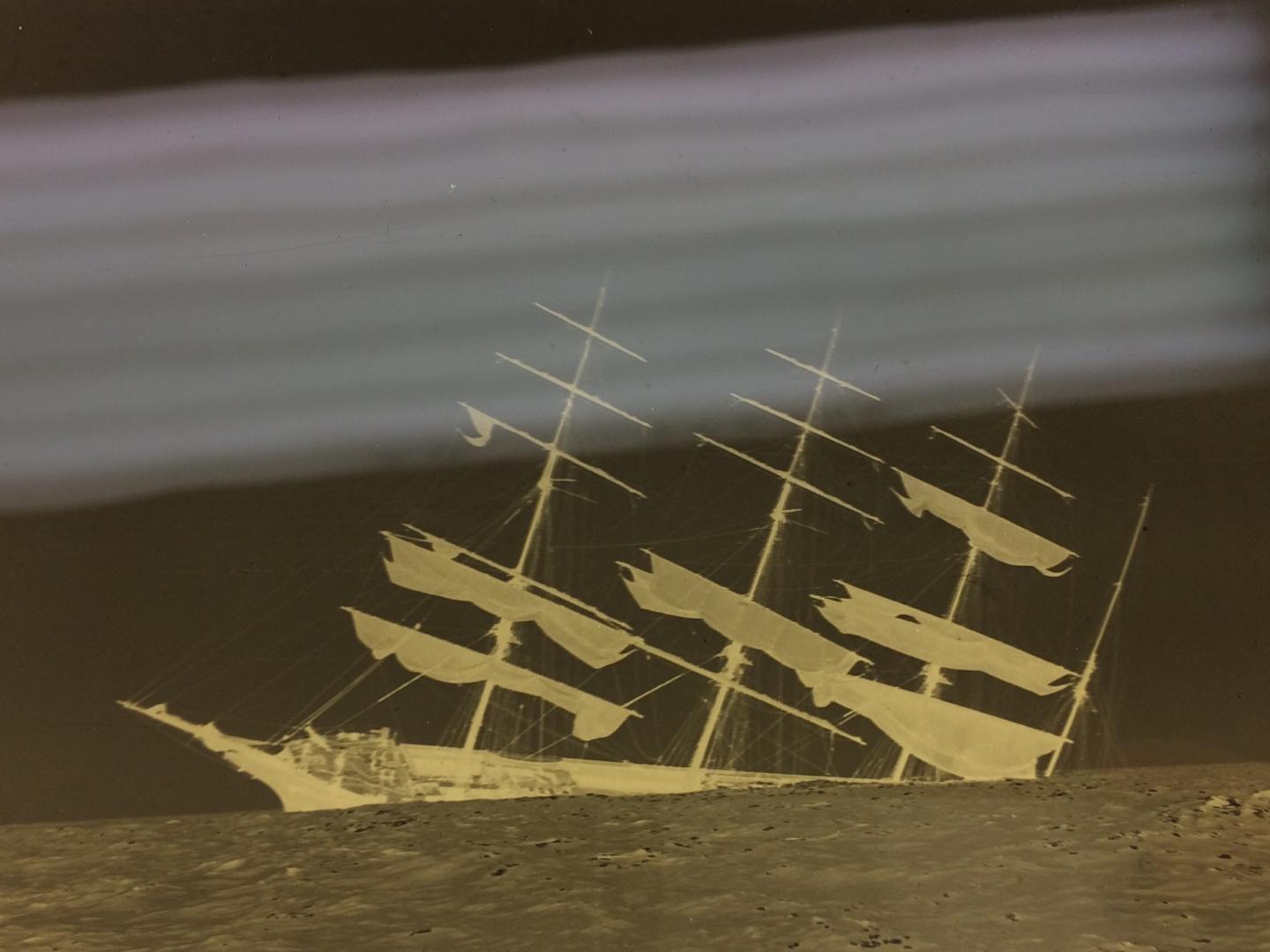 My job is to assess their condition, clean or conserve them depending on how damaged they were, and finally enclose them in new packaging so that they would be protected from handling and further dirtying in the future.  The primary aim of my project is to get them into a secure and stable condition so they could be photographed safely, considering both the photographer handling them, and the objects themselves.
The negatives came in their original boxes, which were badly damaged. To move them from their location in storage to the conservation lab, they had to be packed with archive safe foam and packing materials so they wouldn't break during transit. Some boxes were in such bad condition that they had to be wrapped in linen fabric tape.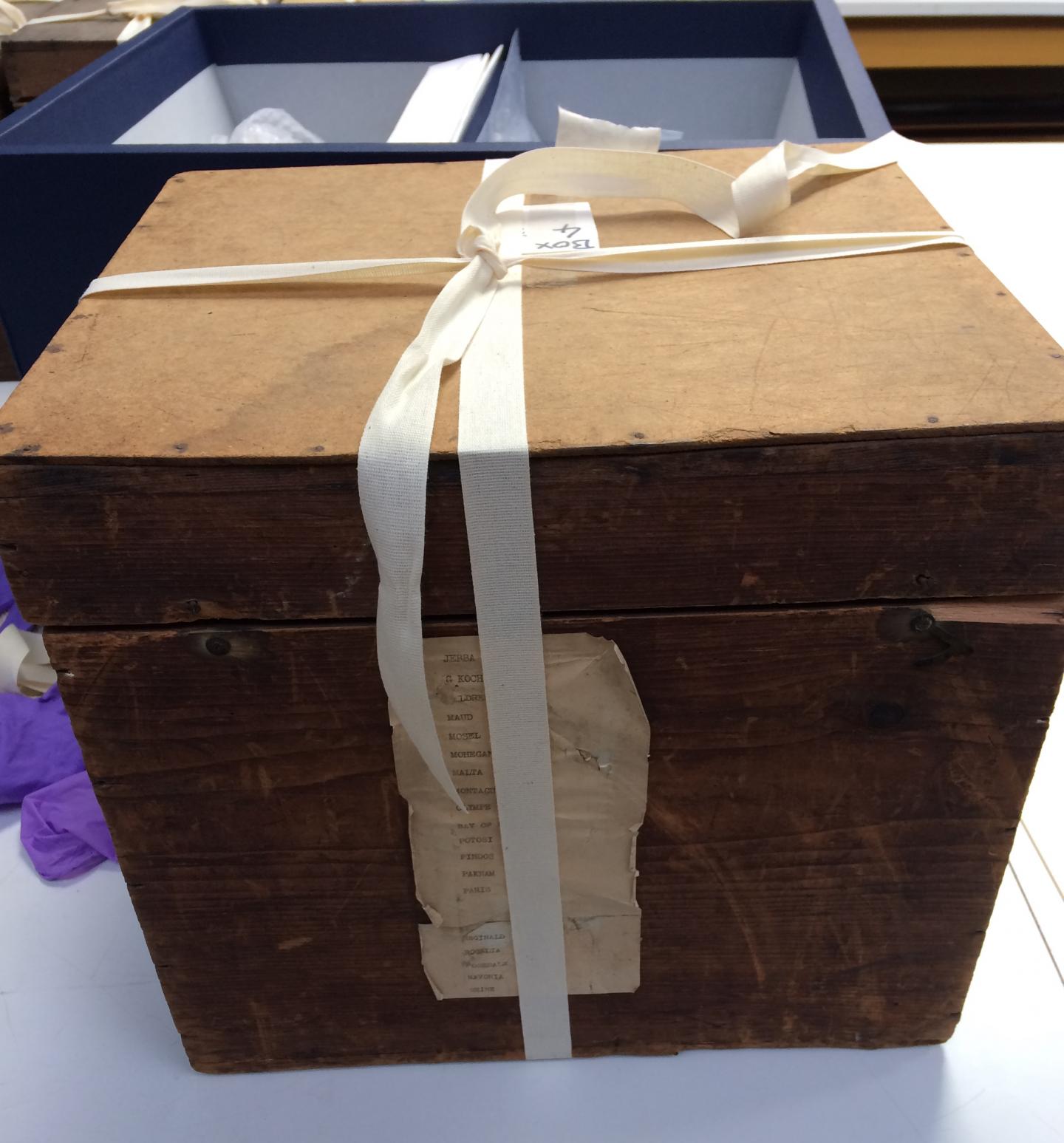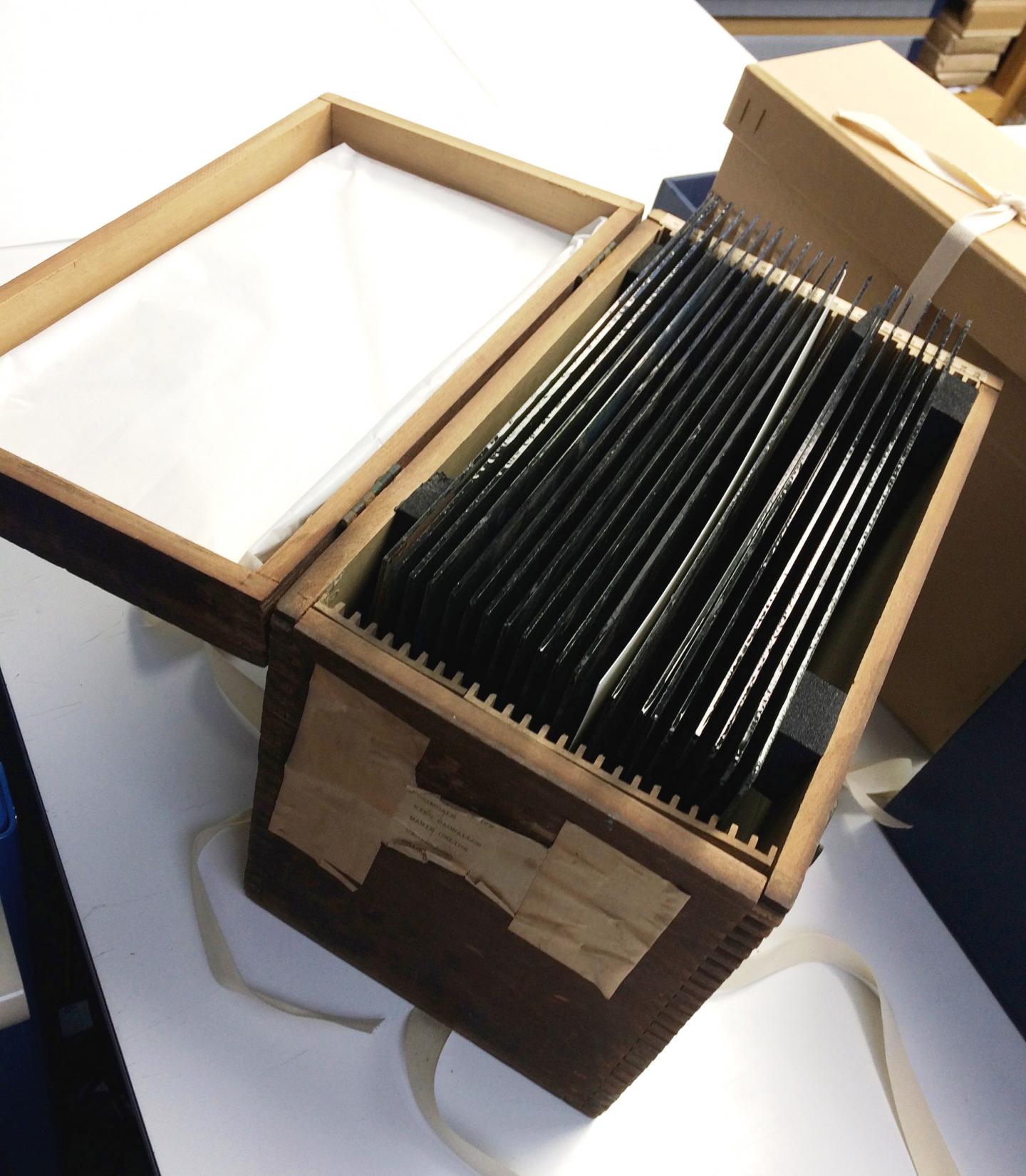 The plates at first glance were, understandably, covered in dust, dirt and fingerprints. Upon further assessment over the first few days it was clear that there were more problems: mould across the image surface, broken or cracked plates and missing pieces of glass which made them difficult and unsafe to handle.
Some were so degraded from chemical damage that it caused areas between the glass and image emulsion layer to show a rainbow-like effect. This was caused by residual chemicals being released over the last 100 years from insufficient historic developing or fixing process when the photographs were made and it was now causing the image and glass layer to push away from each other, resulting in the emulsion completely detaching or 'lifting':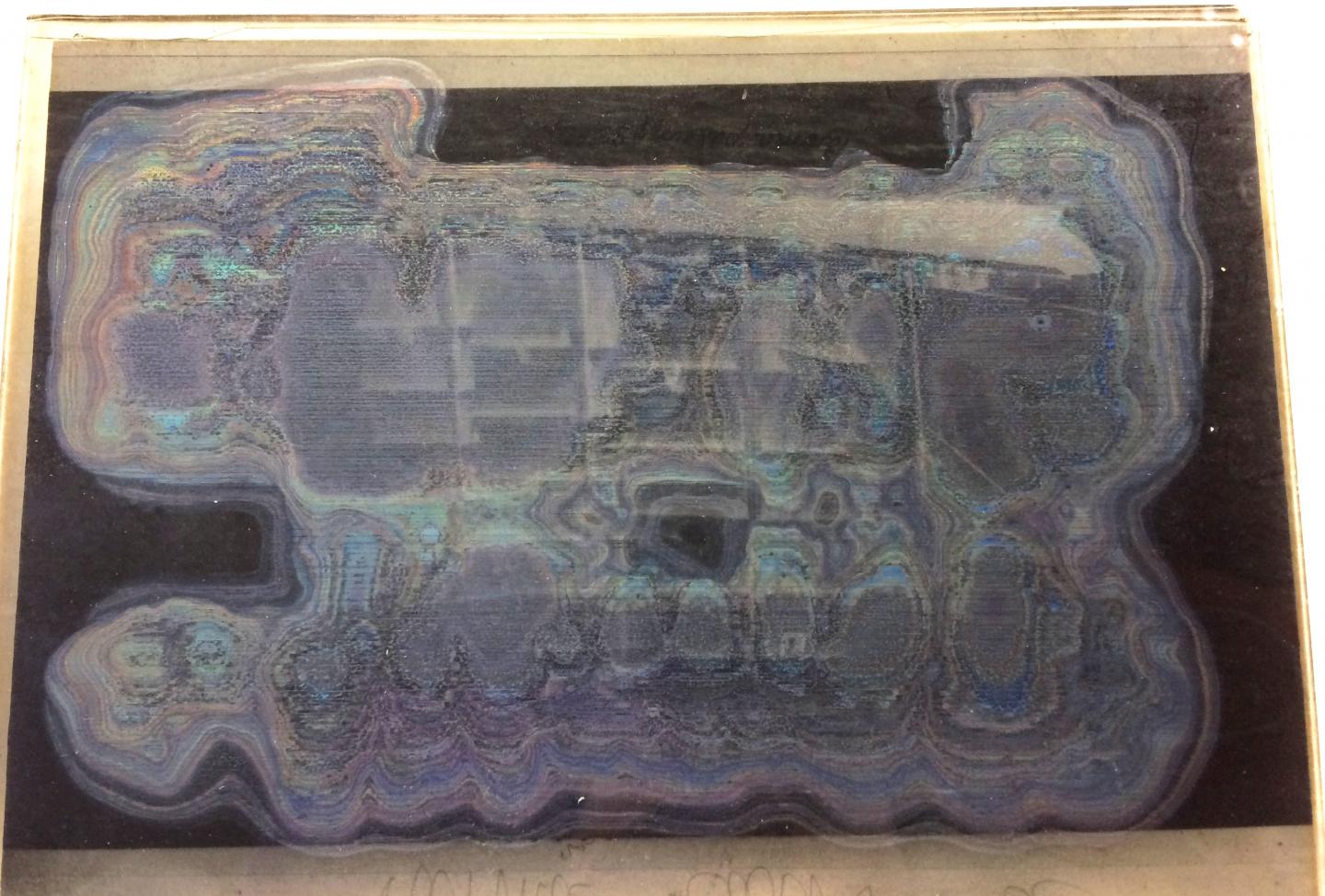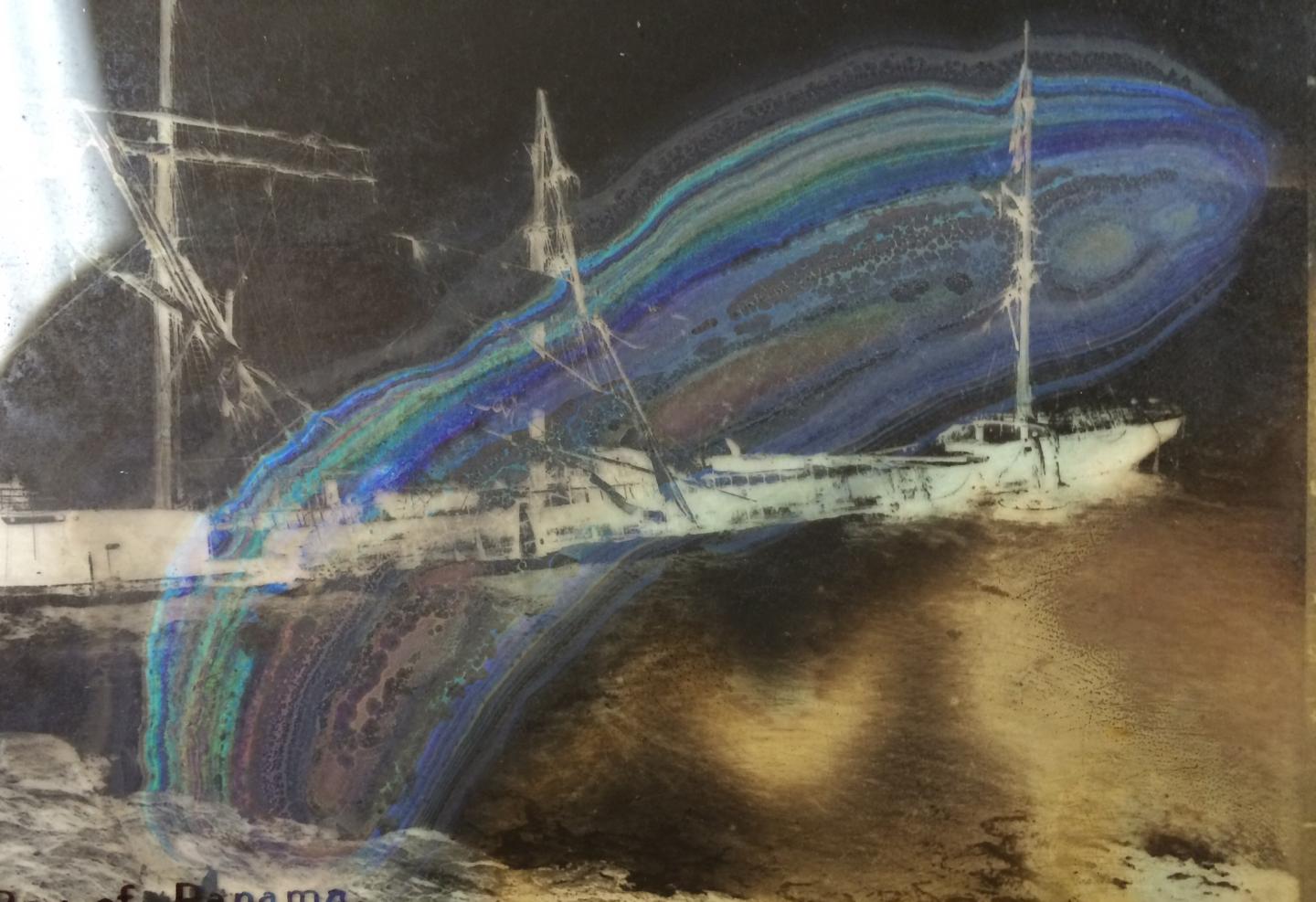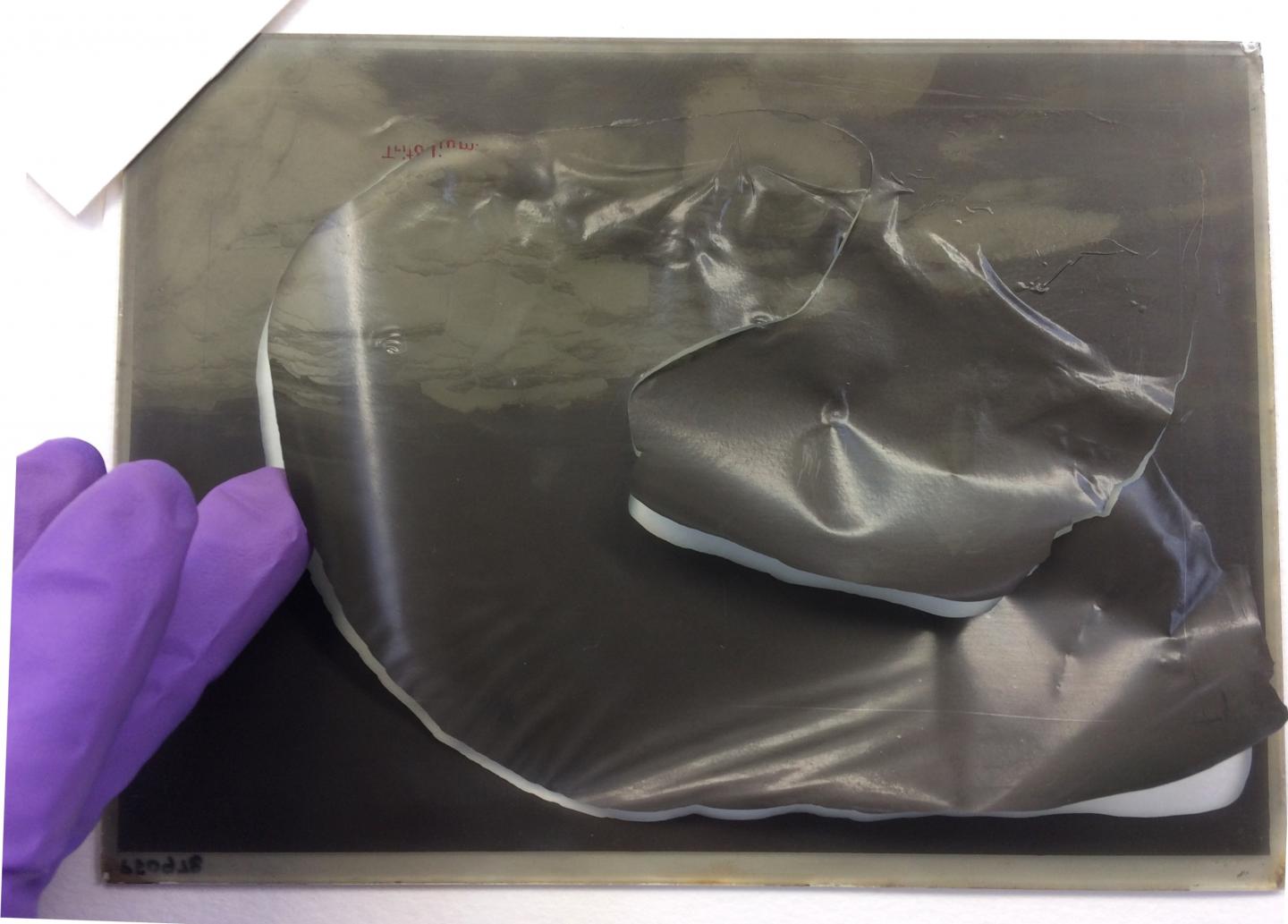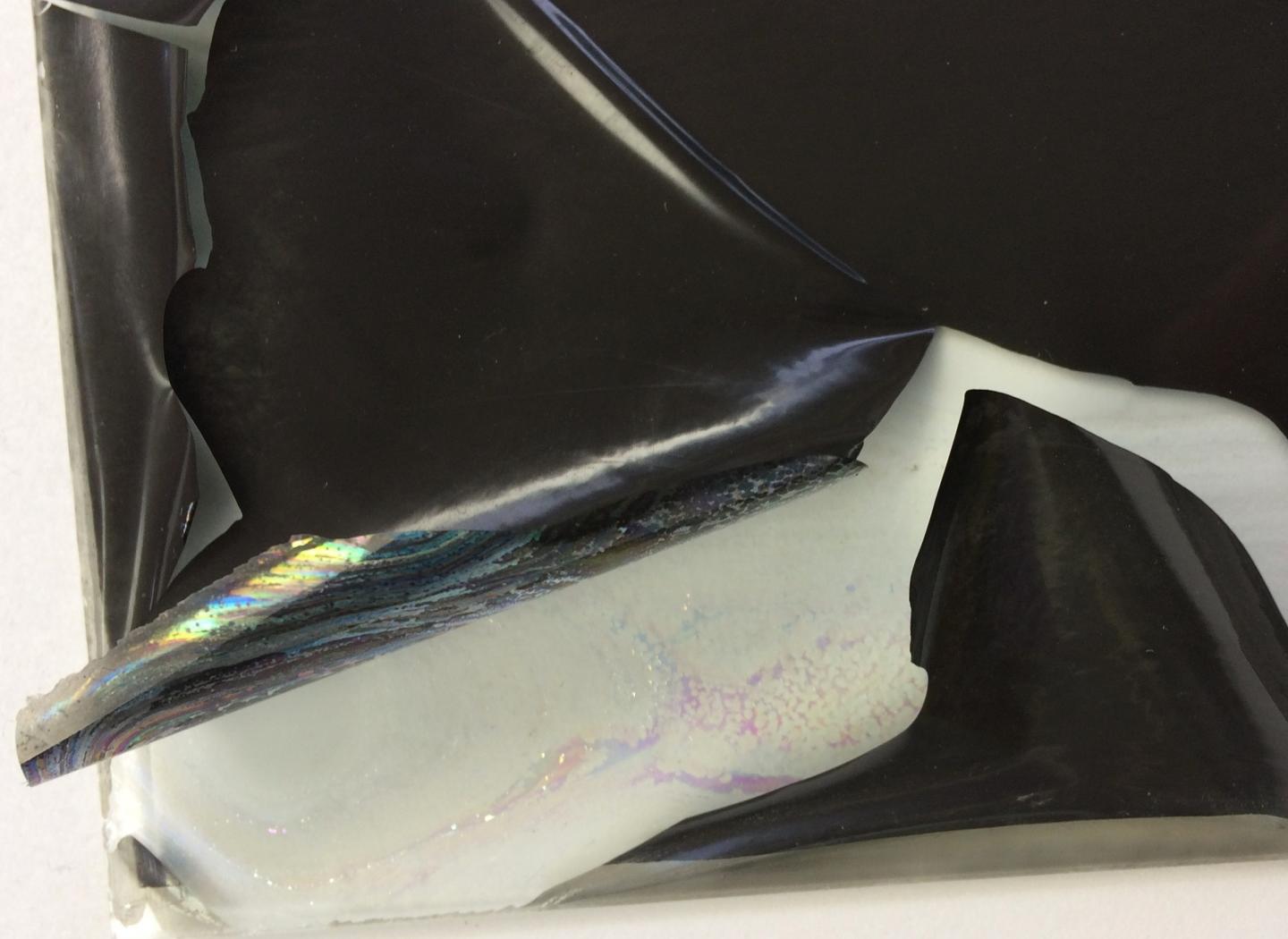 The conservation treatment of these glass plates happened at two levels. The initial surface clean consisted of using a cotton wad to lightly lift off dirt and dust. This was followed by cleaning the glass (non-image) side using a solvent mixed with water to remove the grease and dirt. A scalpel was also used to gently scrape off any stubborn, hardened residue.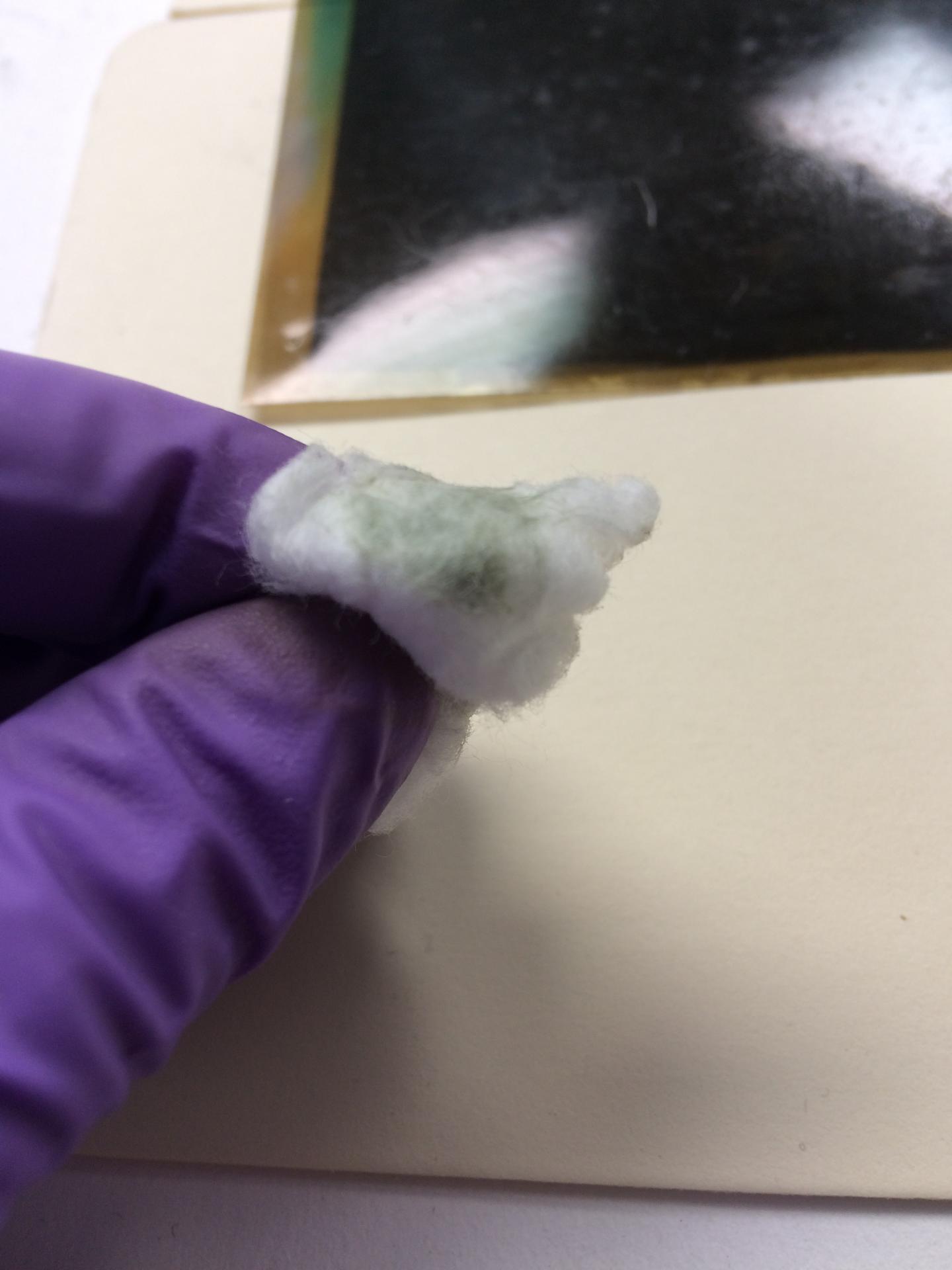 The second level was the more complex conservation treatment of the broken, mouldy or lifted emulsion plates.
To stabilise the broken or cracked plates, I did a 'sink-mat' repair which essentially secures the broken glass plate negative between two pieces of cleaned glass so that it can be handled safely (and keep any broken pieces snugly in place).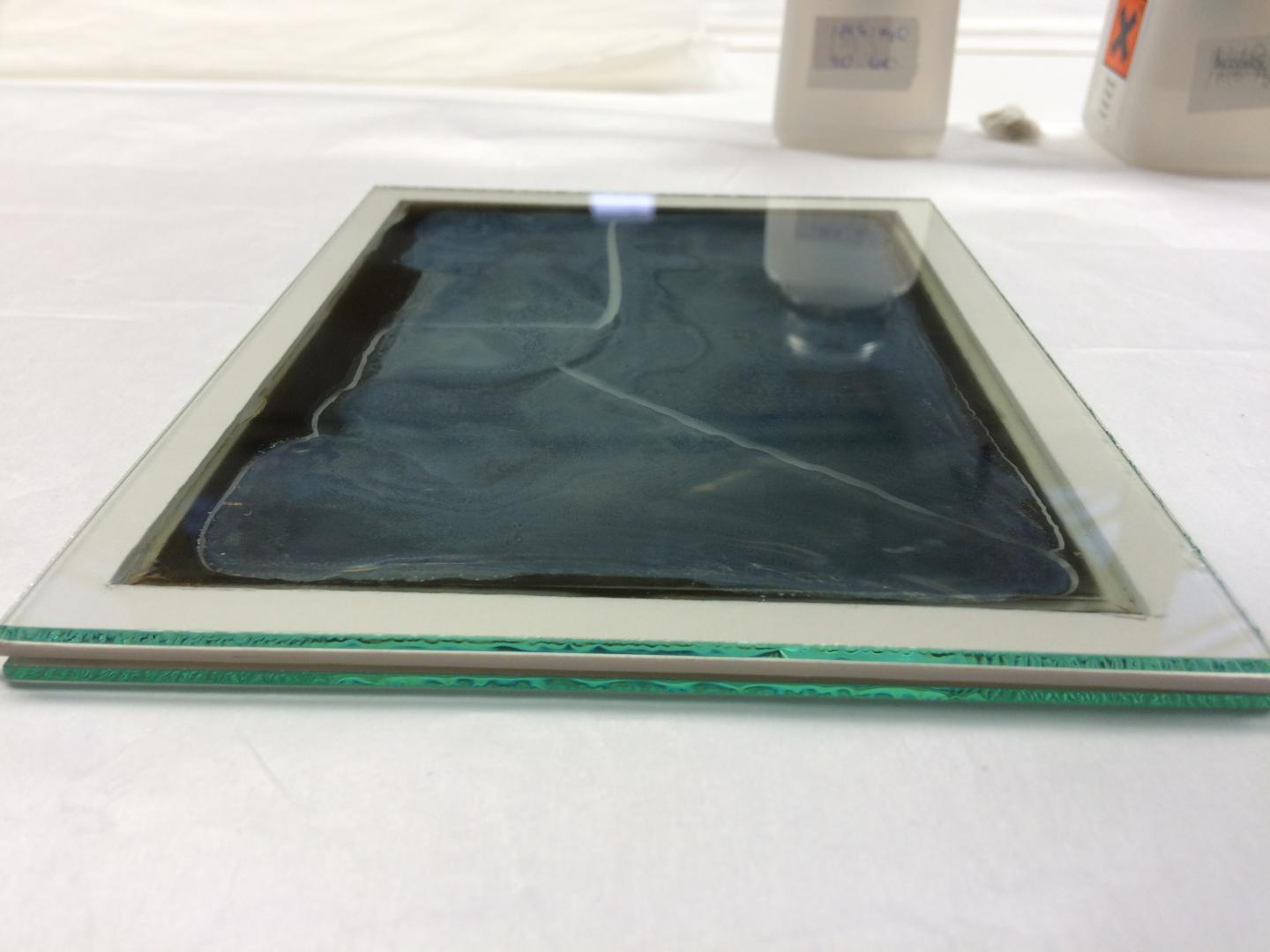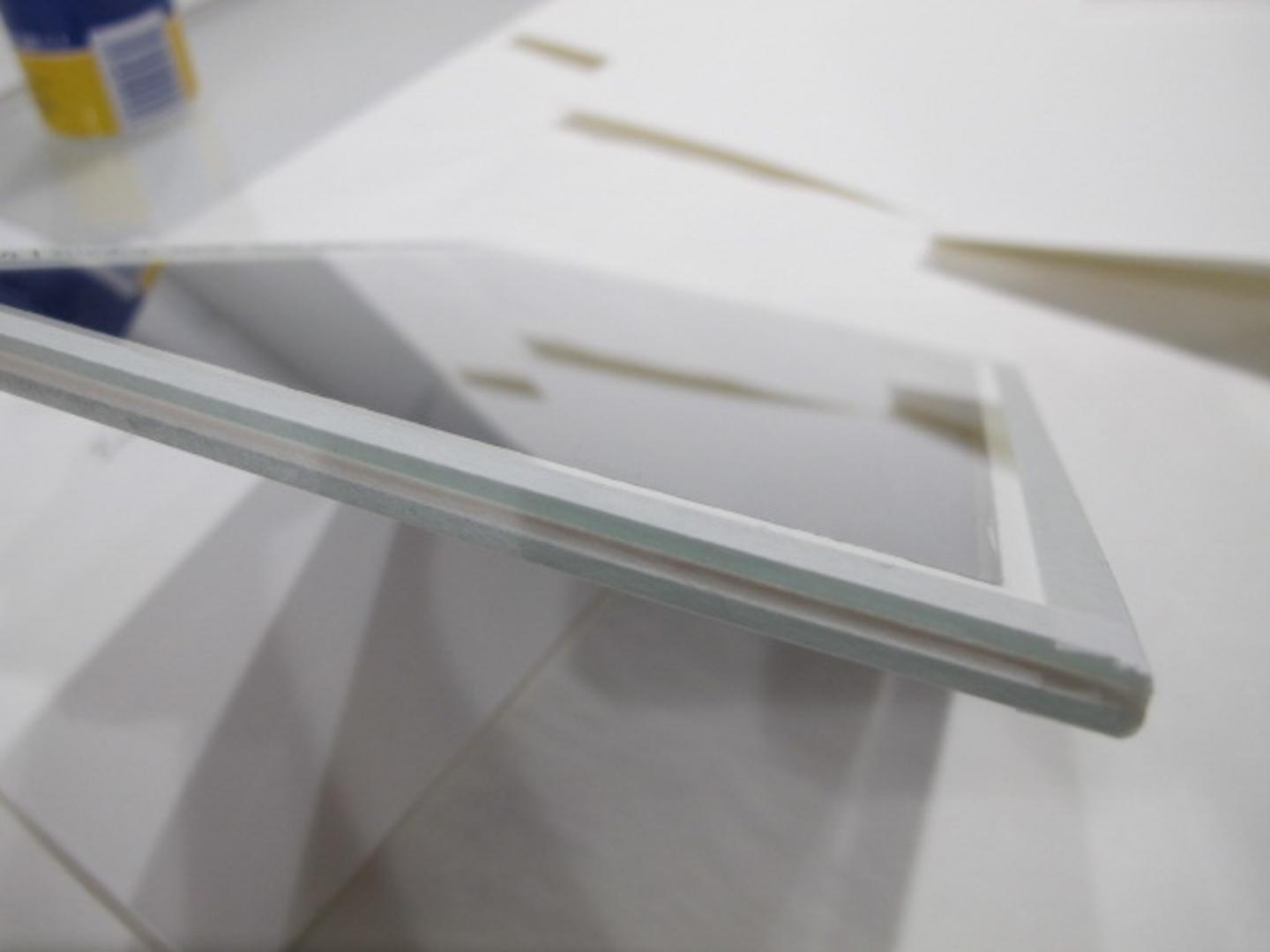 The 'sandwich' is then held in place using an archive safe tape and ta-dah! you have a secured broken plate ready for digitisation.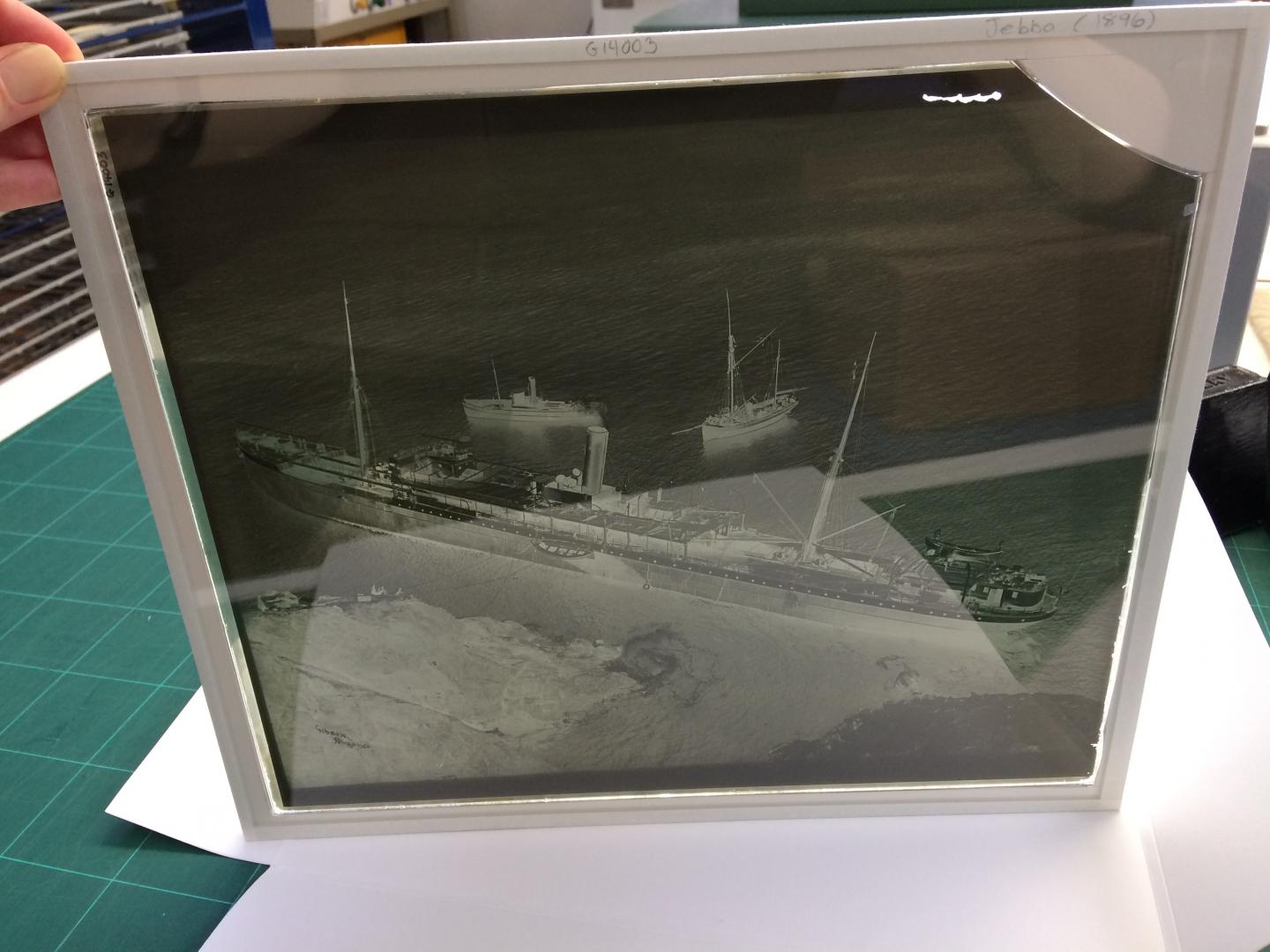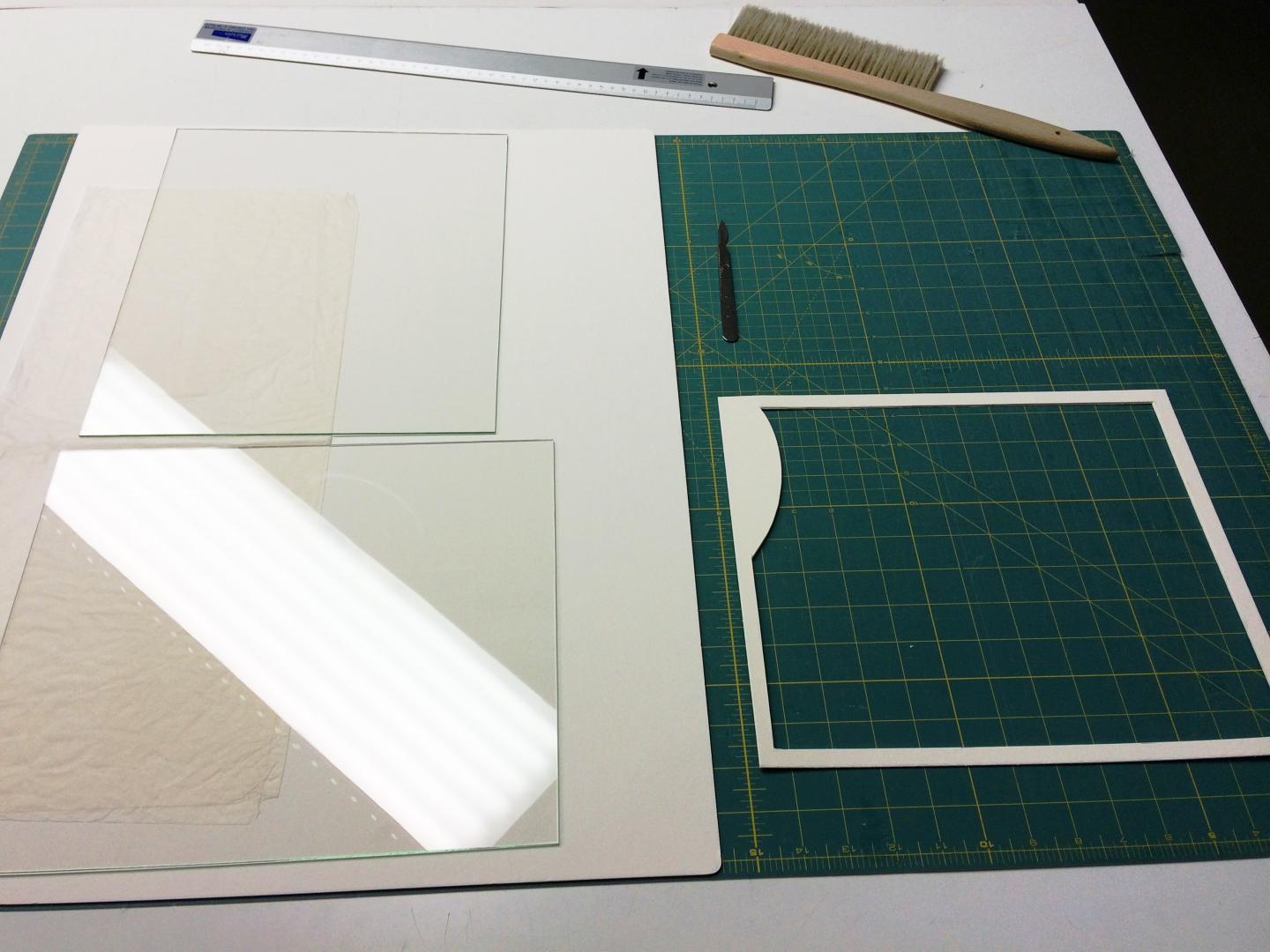 The sink-mat technique can also be used to keep really badly lifted emulsion securely in place, without having to use any consolidants (conservation safe glues). It's a particularly good, quick, repair method and it allows for safer handling when being digitised. There is absolutely no risk to the damaged emulsion of being disturbed or re-torn through handling when it is repaired using this method.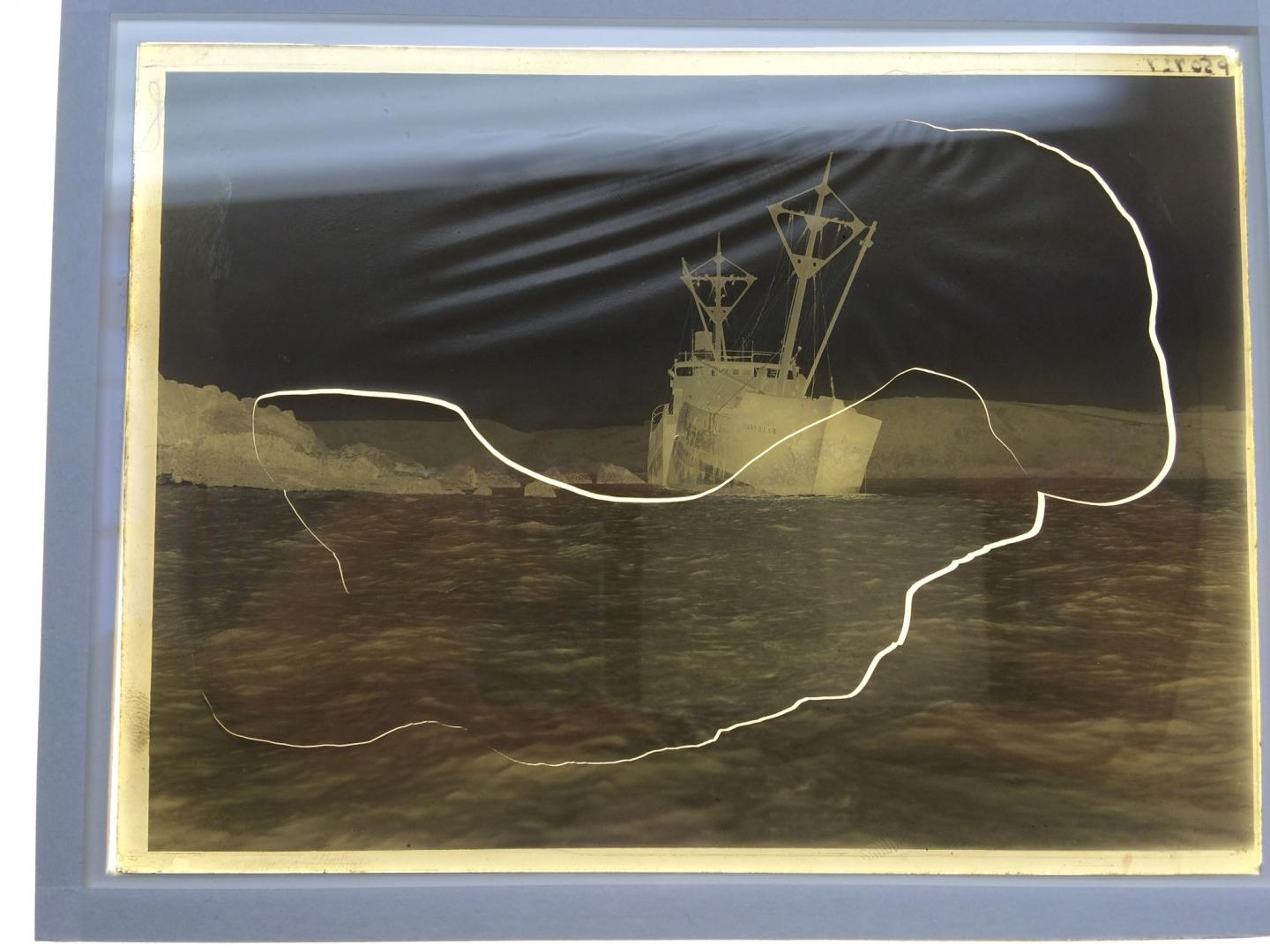 Dealing with the lifted emulsion was achieved by literally re-attached the image emulsion back to the glass using a weak gelatine solution and a small brush. The emulsion was re-adhered in sections and held down with protective paper layers and a weight on top over a few hours to ensure a secure bond between glass and emulsion.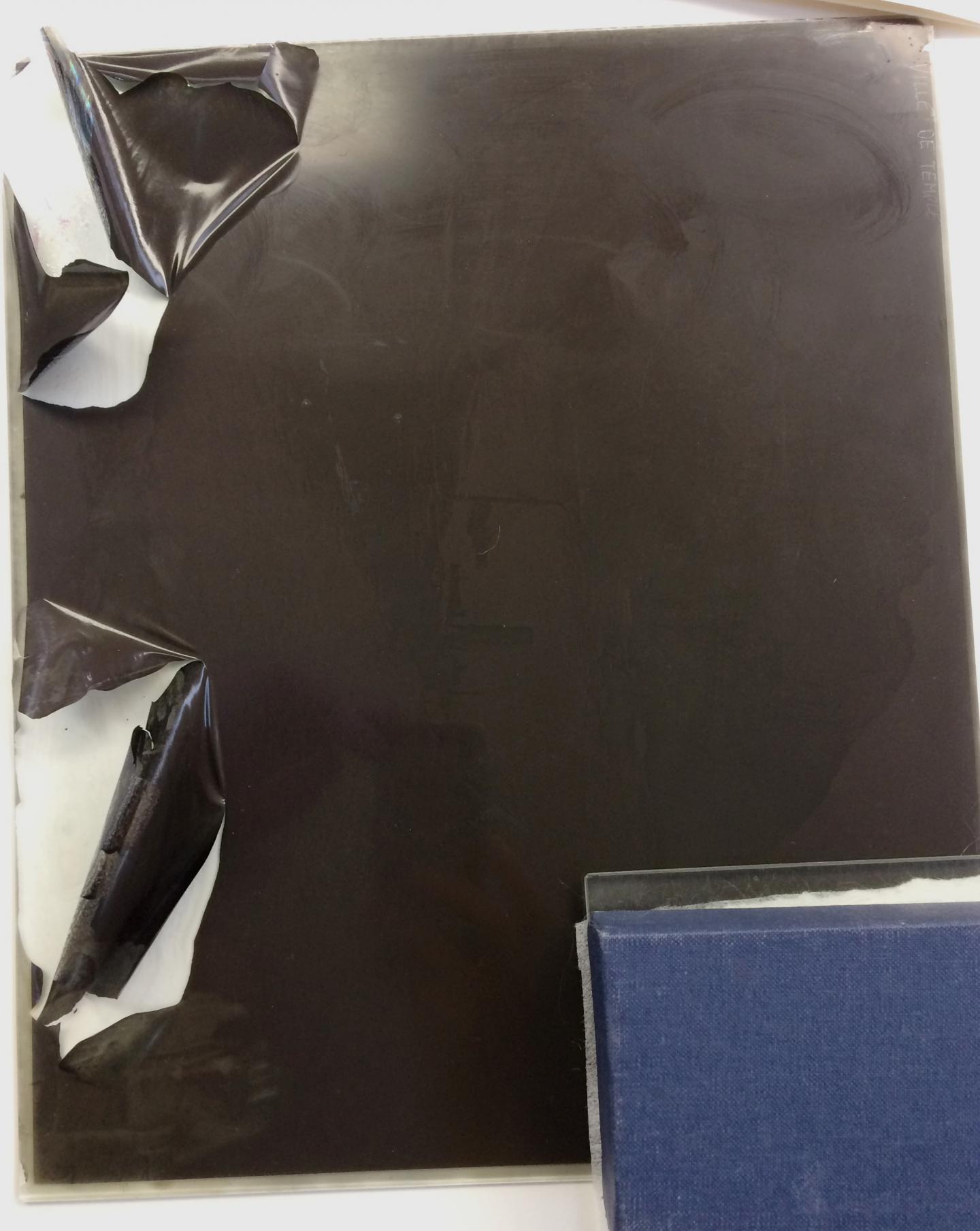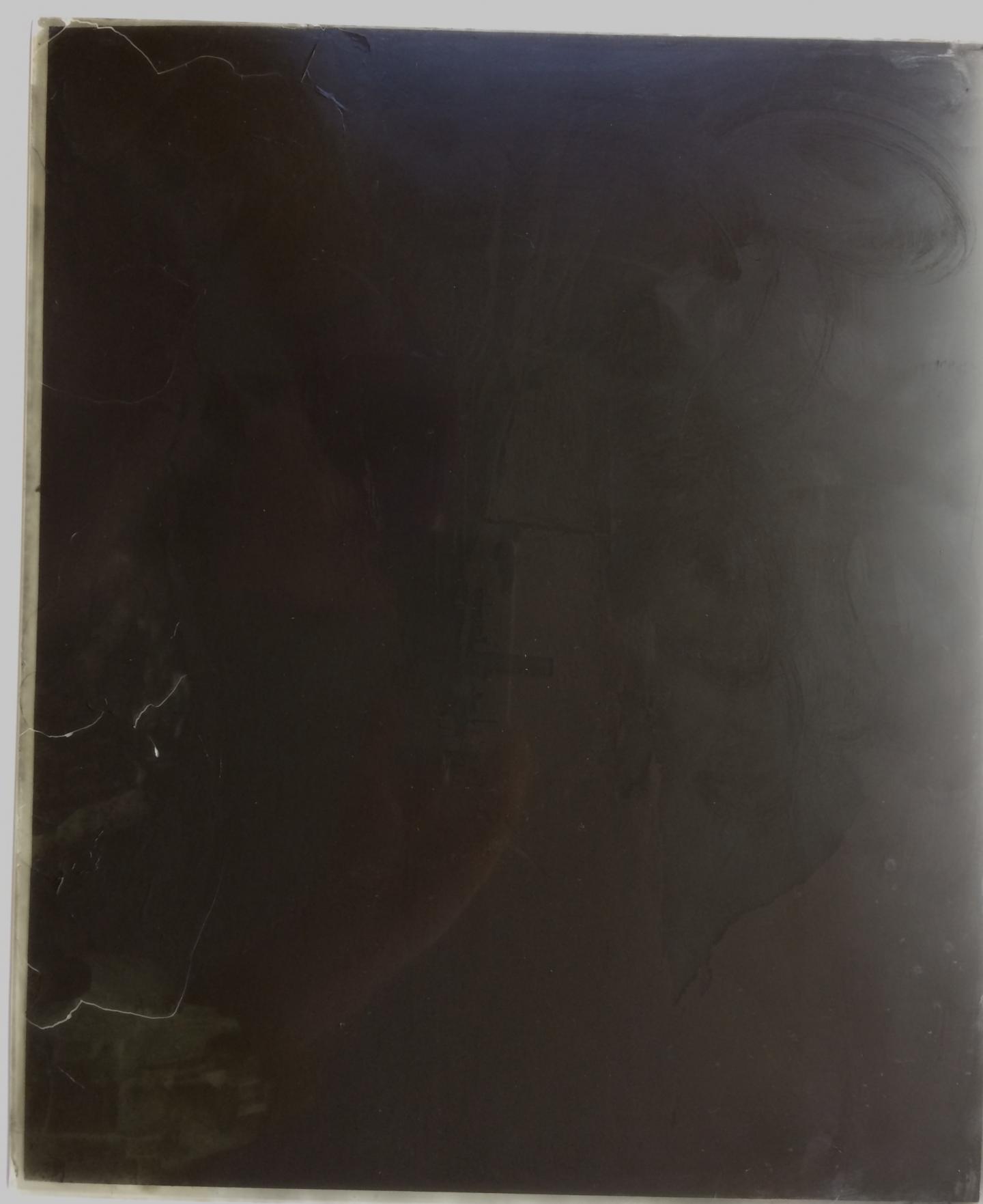 After the glass plate negatives were cleaned and treated, they were re-housed into acid free archival four flap folders and sent off to the digital lab to be photographed.