14 Mar 2019
Organising events at Royal Museums Greenwich means working at not just one but five world famous heritage venues, all nestled within a UNESCO World Heritage Site. Each venue has its own particular identity, its own unique selling point and of course its own challenges. But what are the benefits of a unique venue?
by By Sophie Linin, Business Development Manager, Events Team
Getting private access
Many unique venues are multi-functional spaces. They can be anything from museums, to visitor attractions, to places of learning and academia. Inevitably this means that get in times are tight, and you may not be able to hire the spaces in the day time.
But these restrictions mean that once the venue is closed to the public, you and your guests gain exclusive access.
At the National Maritime Museum, guests can wander through the galleries at their own pace. They have the opportunity to enjoy wonderful stories and interact with historical artefacts. They can even feast sat upon a detailed map of the world.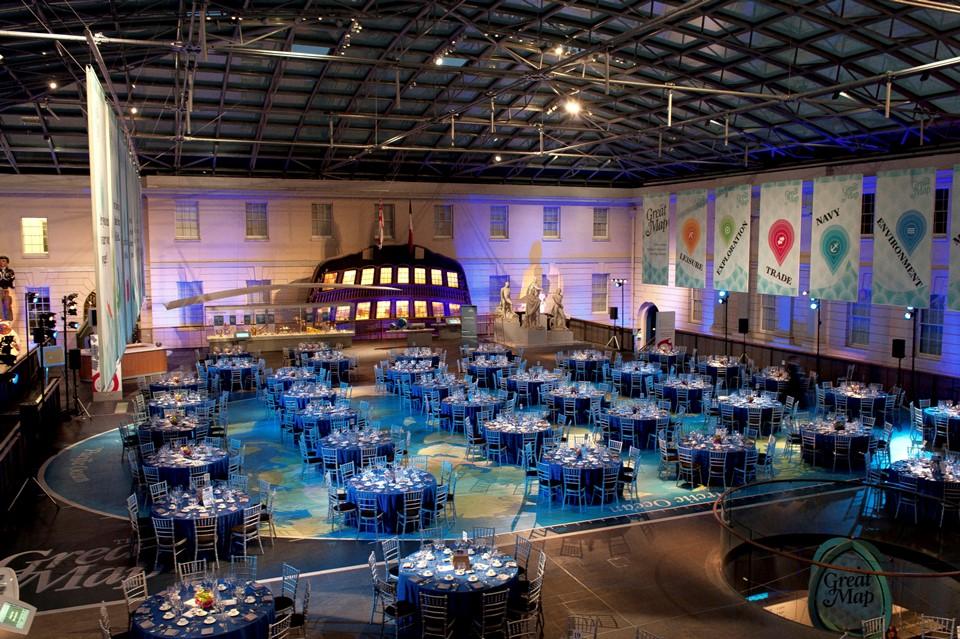 Using tried and tested suppliers
The way to a guest's heart is so often through their stomach. And for a venue, the way to our heart is through a supplier who knows the space inside out and back to front.
Preparing food in a venue such as the Queen's House may seem like no mean feat. With minimal kitchen space and highly valuable items on display, there are a myriad of problems we need to forsee. However, using one of our approved suppliers means that we and you can rest assured that everything will run as smoothly as possible. The suppliers on our lists work at the venues regularly and are confident in the space. They know what they can do for you in the time given. This means they will not promise you something unachievable. Instead, they will offer things that they know work well in the space provided and you won't have to worry about any last minute dramas!
We also want you to find the right supplier for your event – our carefully cultivated list means that you can do this, without hours of research. We've done it for you!
Use the beauty of the space that's already there
One of the best bits of using unique venues is that they already have a backdrop. Whether that's a world famous boat suspended above the main event space (like at Cutty Sark), or an original marble floor (like at the Queen's House), half of the job of decorating the space has already been done for you.
Many event venues are blank spaces and require you to do a lot of leg-work just to make it look how you want it to. At a unique venue, the setting is already there. If you have chosen to hold an event in the 400-year-old Queen's House, why would you mask her beautiful original features?
This also means you have more money to spend on what really counts – the fun bits. Perhaps some original entertainment or fireworks at the end of the night.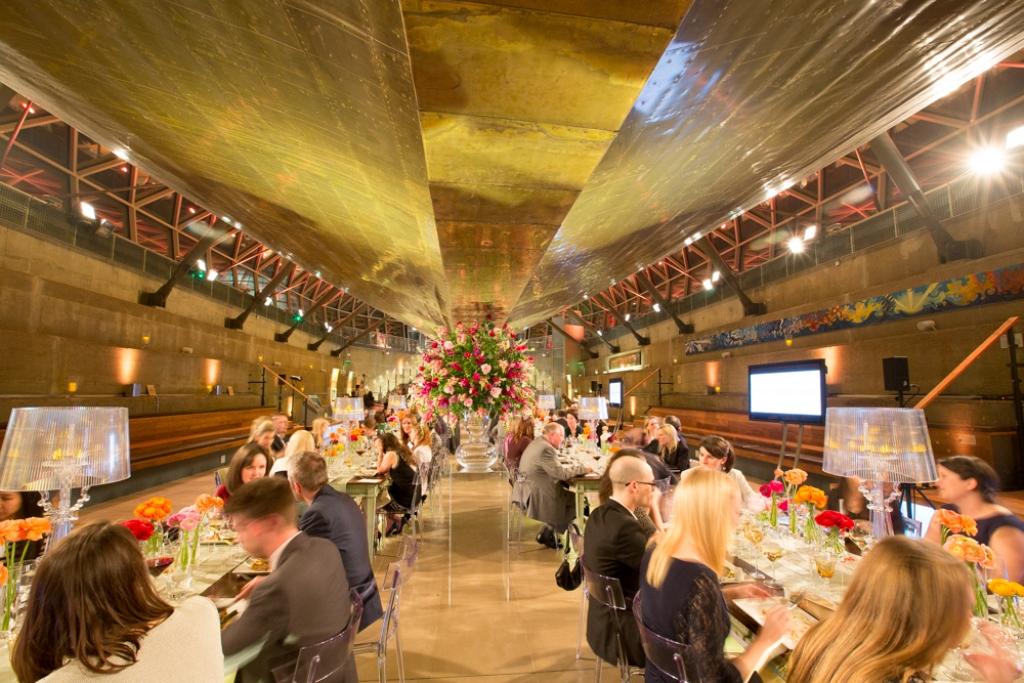 Offer an experience
Just as getting private access to a space is a benefit of a unique venue, so are the exclusive experiences you can host at your event. Your guests might have visited the museums before. But have they had a private tour of the night sky with an expert astronomer using a world famous telescope? Have they watched a customised Planetarium show? Unique venues offer unique experiences not available to the general public. These are exciting additions that turn a good event into a once in a lifetime event.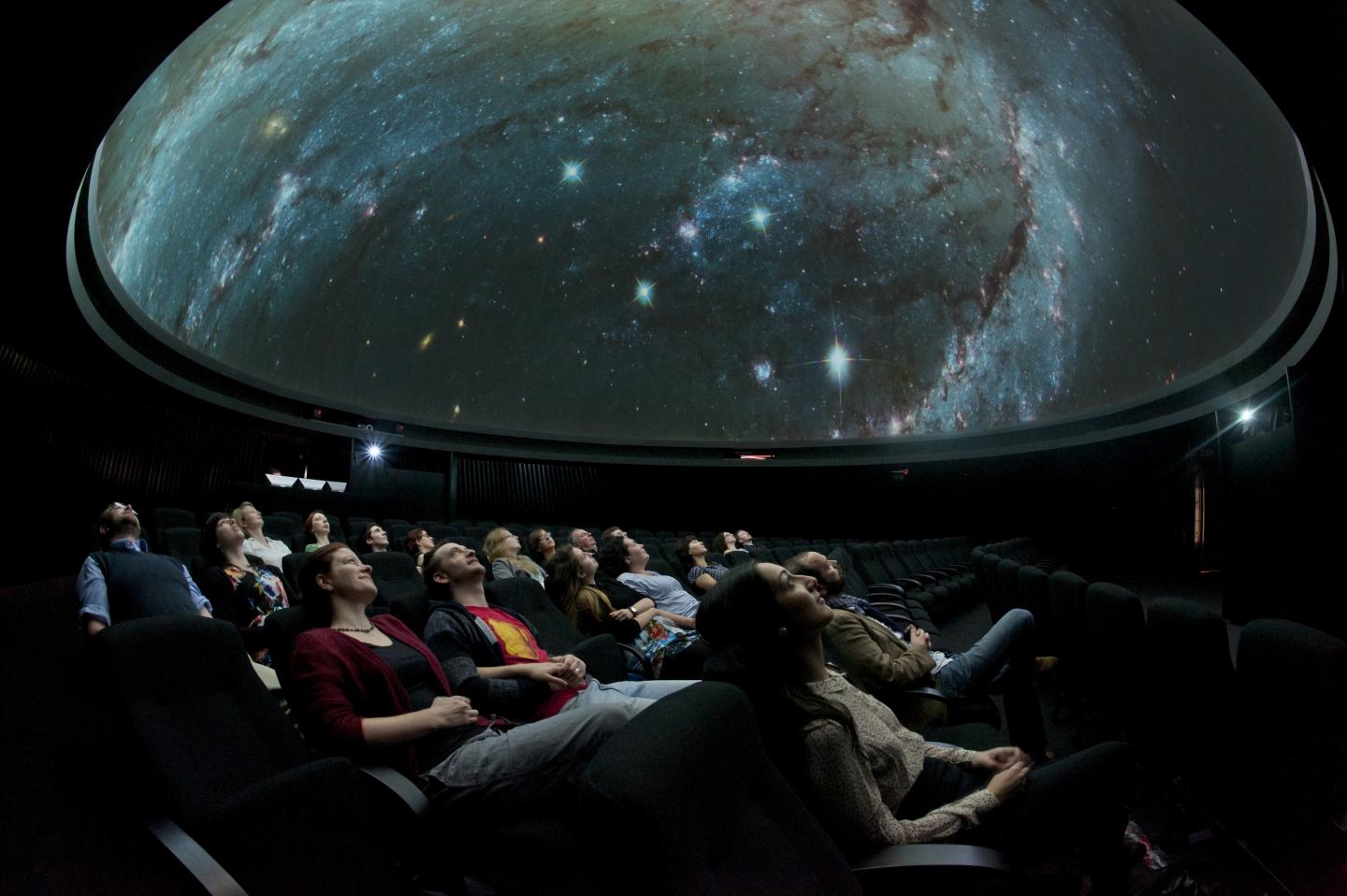 Looking for talking points? There are plenty to get your guests speaking to one another. Looking for theming? It has never been easier. Looking for prestige? A venue that has a multitude of visitors every day must have something worth seeing.
Contact the events team at Royal Museums Greenwich today to see what a unique venue can do for your next event.