25 Apr 2019
Following significant investment to the museum, state of the art production equipment has been installed in Neptune Court at the National Maritime Museum.
Relaunch of the National Maritime Museum Event Space
The addition of the new sound system and lighting rig will enhance events, and improve acoustics, in the largest event space in the venue.
60 moving lighting fixtures have been fitted and can be connected to wireless uplighters to enhance production value, bringing new event capabilities for the venue.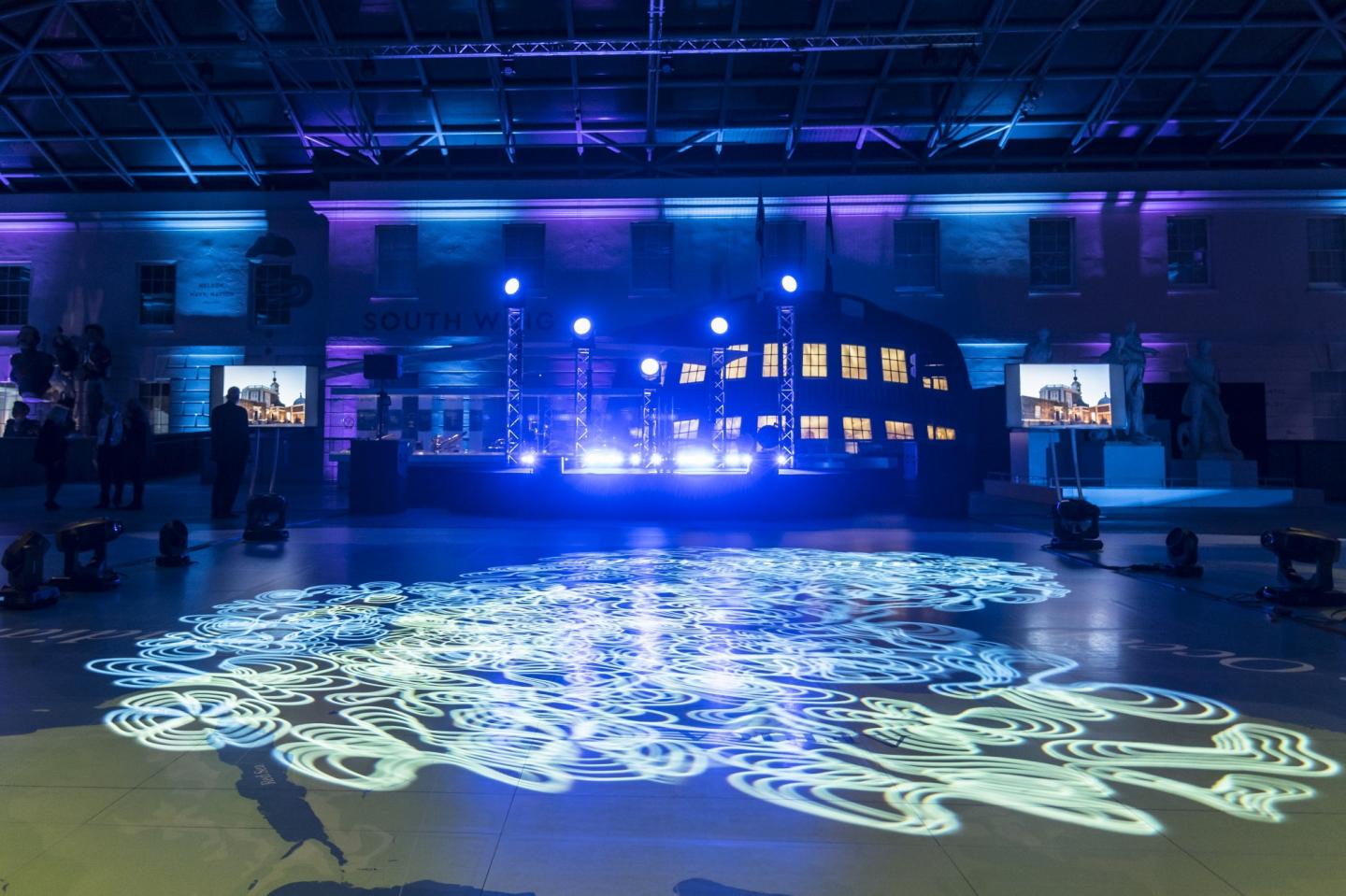 Already showing their worth, the new facilities were put through their paces with a spectacular showcase dinner for 70 industry guests on Wednesday 3 April. Diners were treated with entertainment sourced by 
Sternberg Clarke
, delectable food from Payne & Gunter, speeches and a spectacular firework display courtesy of Alchemy Fireworks on the lawns of The Queen's House.
Lucky attendees to the dinner were served smoked cured halibut and tea infused Gressingham duck breast. Dessert included a choice of  hot cross bun pudding, sticky toffee pudding and an apple and cinnamon crumble. These were housed in a dessert and cheese fondue station.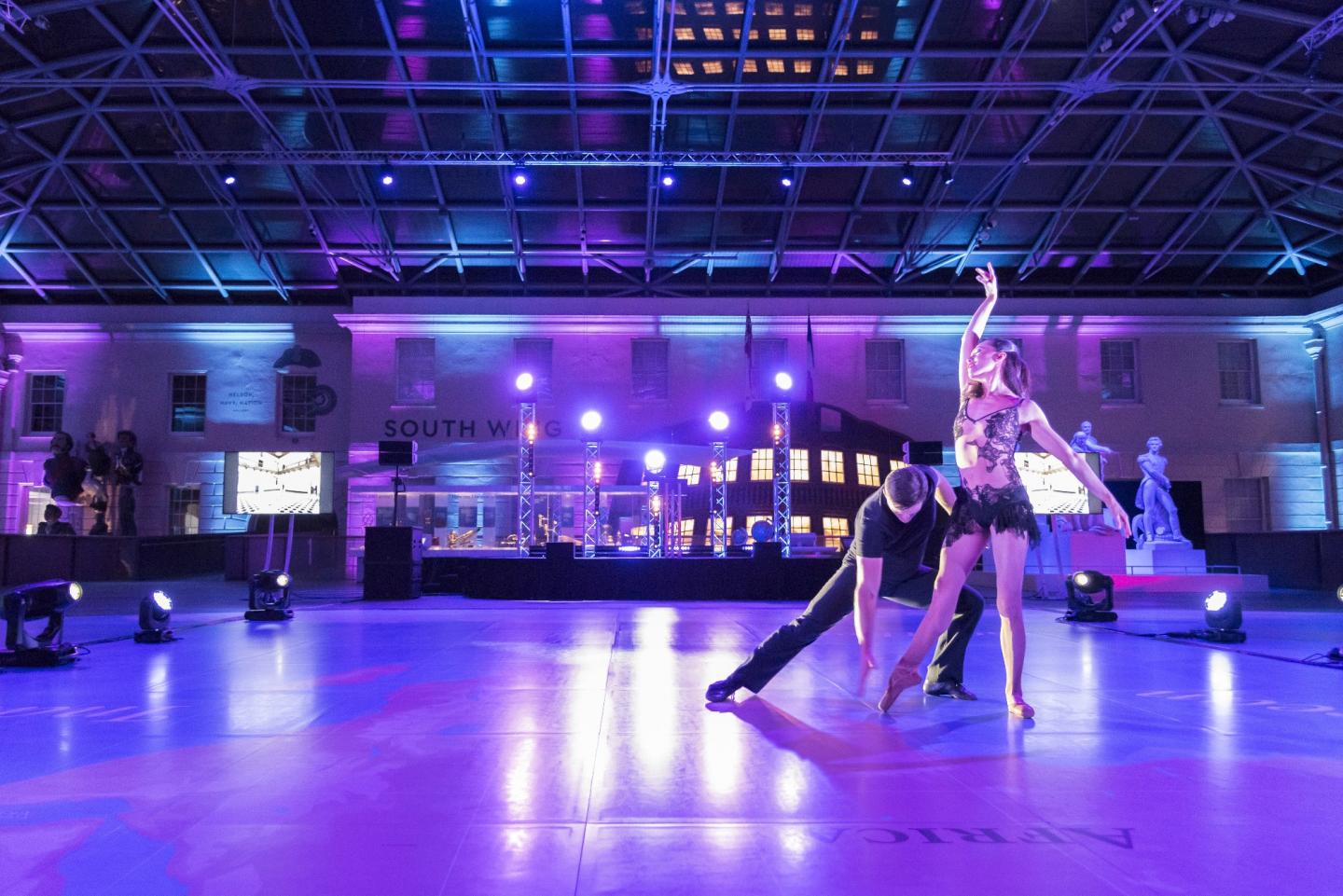 The National Maritime Museum has always been a distinct and versatile venue, particularly suited for large dinners and receptions. Its new fixtures, in addition to recently unveiled gallery exhibitions, are set to ensure further appeal to event bookers and enhance the guest experience like never before. We were delighted to partner with RMG in the relaunch of the Museum, and to deliver a characterful menu which complemented an evening of entertainment and spectacle. We look forward to working closely with Royal Museums Greenwich in creating such events for clients to come.

Bethan James, Operations Director at Payne & Gunter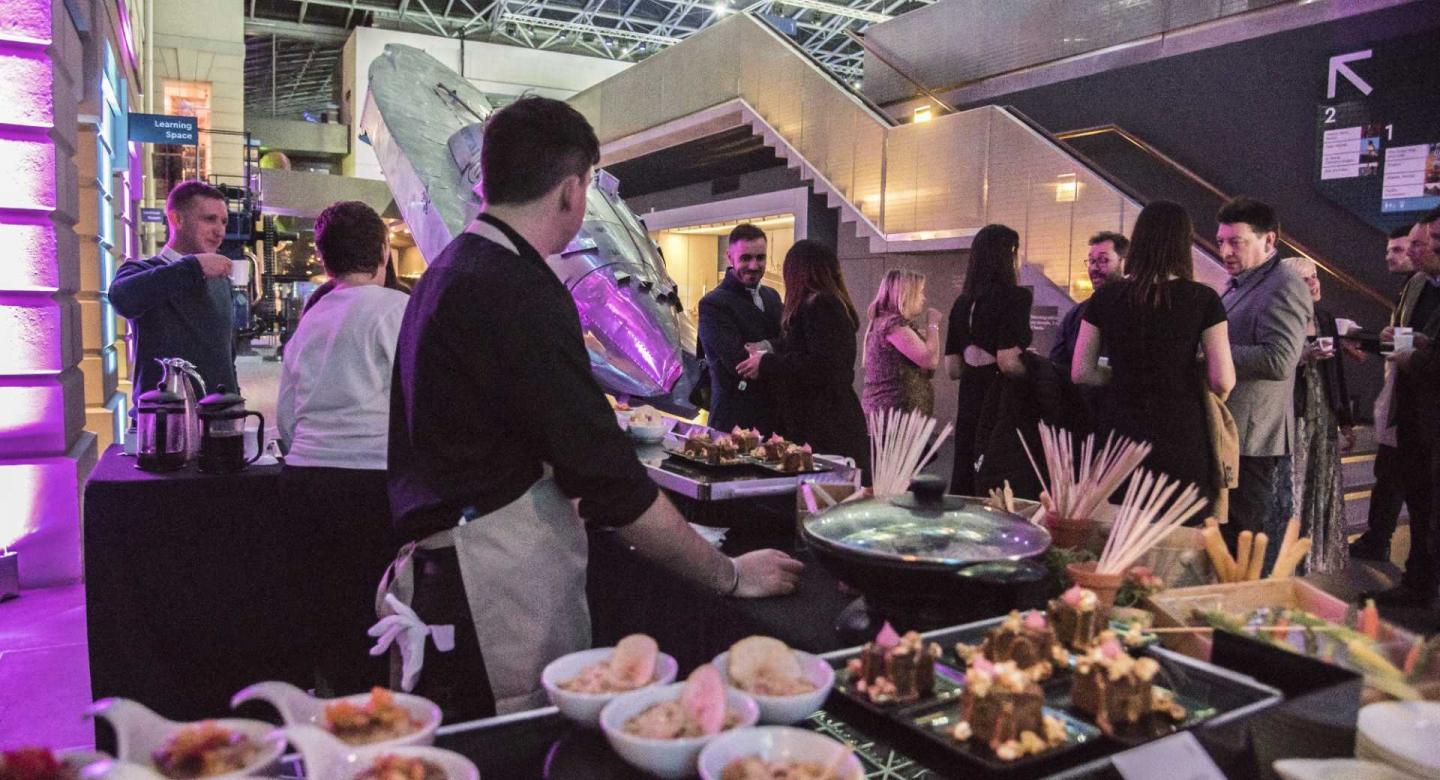 The National Maritime Museum is the largest of Royal Museums Greenwich's five venues. It is a meeting of classic nineteenth century grandeur and innovative modern architecture. With capacities of up to 1000 for a standing reception and 580 for seated dinners, this unique space has plenty of options for the smaller numbers as well, including the Photography Gallery which is ideal as a VIP area or private hire. On warm evenings, receptions can be hosted on the colonnades with sweeping views of Greenwich Park. The addition of the audio visual rig offers clients shorter set up times, reduced production costings and branding opportunities. We look forward to welcoming clients to this spectacular venue.

Eleanor Harris, Maritime Museum/ RMG