23 Sep 2019
The Libraries Week 2019 theme is celebrating libraries in a digital world. To mark the occasion here at the Caird Library we thought it would be fitting to highlight some of the work we have done over the last few years in digitising parts of our collections and making them more accessible. 
By Jon Earle, Library Assistant & Stuart Bligh, Head of Research and Information
Visit the Caird Library and Archive
1915 Crew Lists
Beginning in 2012, the National Maritime Museum and the National Archives organized a project to, for the first time ever, make all surviving Merchant Navy crew lists from 1915 available online. Approximately 39,000 crew lists featuring over 750,000 names were photographed, and a vast team of e-volunteers from as far afield as Japan, Mexico, New Zealand, Canada, Italy, France and Ireland, as well as the UK, transcribed these records to make them fully searchable.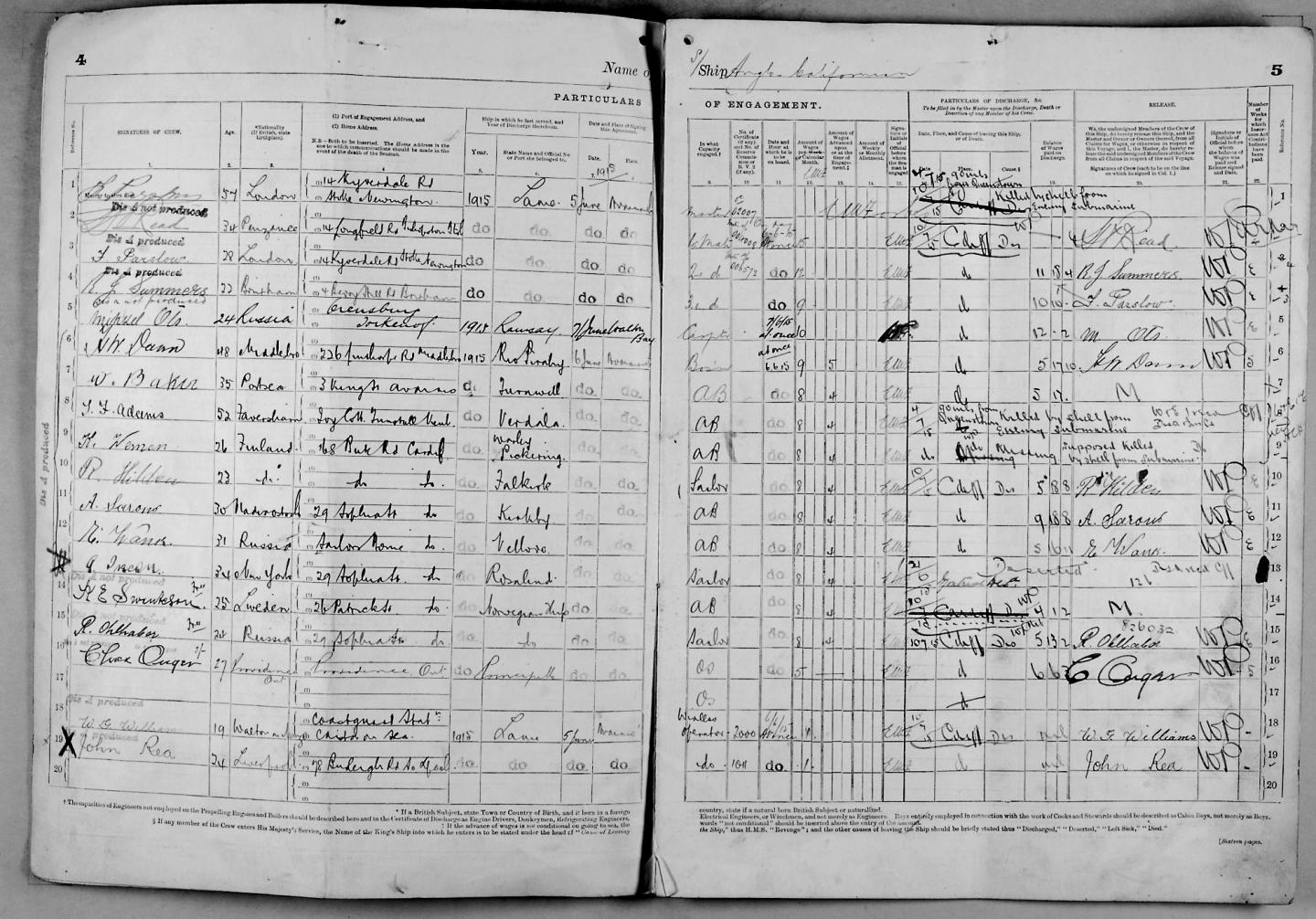 This international collaboration demonstrates the global interest and demand for the information that these records contain. As there are no records for individual merchant seafarers from this period these records hold a particular distinction in highlighting the vital contributions made by the Merchant Navy during the First World War. They are also of great value to family historians, as one of the few sources of information about seafaring ancestors active in 1915.
Visit the 1915 crew list site for more information on the crew lists and to search our free database
Collaborations with Ancestry
We have also worked in partnership with Ancestry on several projects to make key parts of our collection available to be searched and viewed online. These include admissions and discharges from the Dreadnought Seamen's Hospital for 1826-1930 – find more information here – and the Masters and Mates certificates for 1850-1927. This record set also includes the applications for the certificates which can provide insight into the careers and lives of merchant seamen.
However, as we recently marked the 80th anniversary of the start of the Second World War on 1 September, it's worth focusing on an important resource for research into the role of the Merchant Navy during the war which has been made available digitally on Ancestry.
The Merchant Navy Death Index 1939-1953 is a large collection of index cards in 36 boxes which came to us in 1998 via the Registrar General of Shipping and Seamen (RGSS), which was based in Cardiff. The index appears to contain a record of any death during that period whether it be by natural causes or by enemy action and includes personal details such as name, rank, official MN number, home address, date of birth, ship, date of death and cause of death.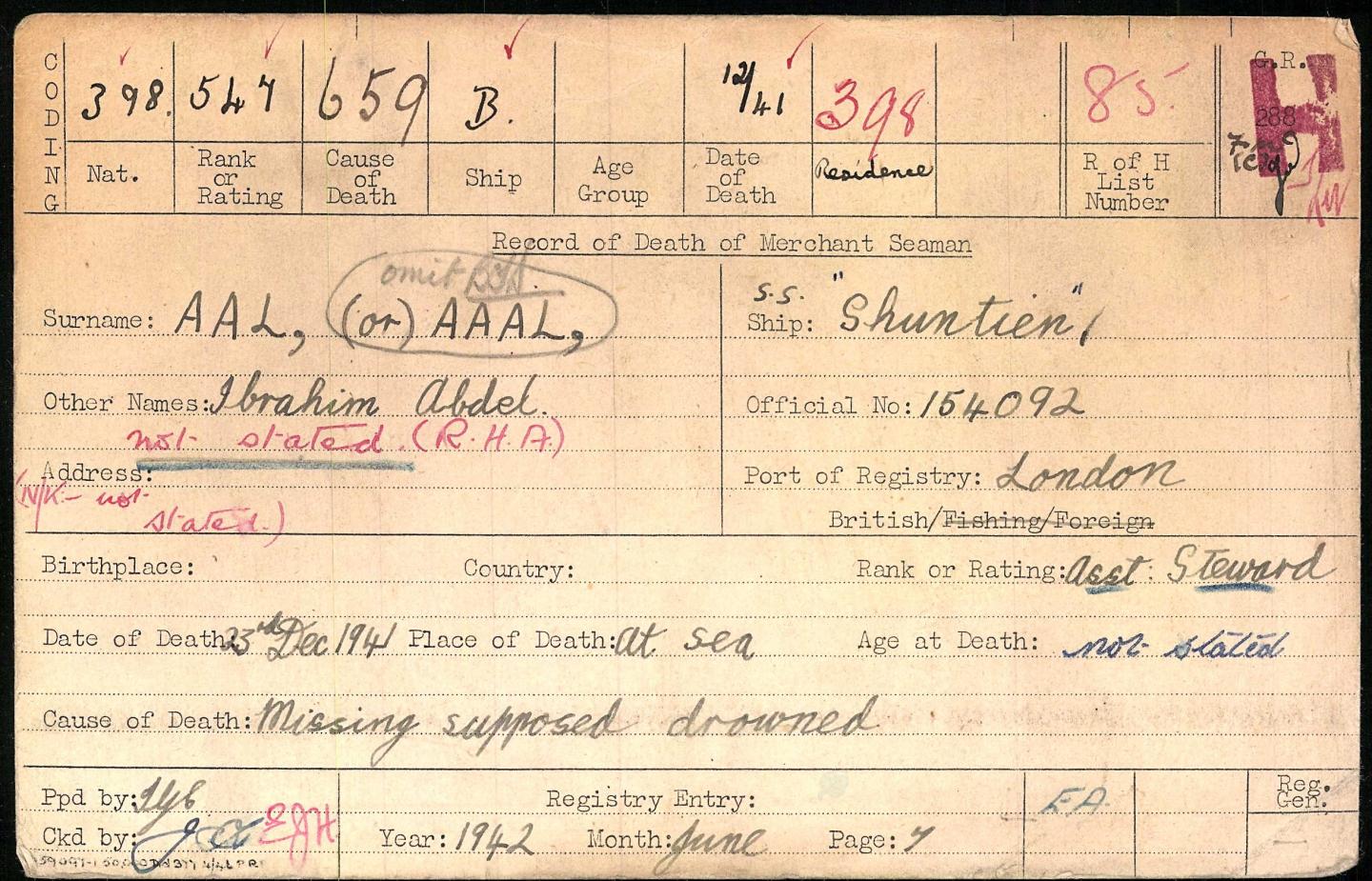 One thing that really hits home as you look through the entries is just how many Merchant Navy seamen and women died during the war and what an important role they and the Merchant Navy as a whole played during the war. This included primarily transporting supplies, troops and provisions to destinations across the world but ships and crew also provided hospital and first aid facilities and in some cases engaged in fighting with enemy forces. In total there are 45,135 records of death contained in the index.
The hardcopy index is not currently available to view but it is fully available to search digitally both in the Library and online here
Digitising our Archive
In addition to these projects making some our foremost research resources available to search online, we have also digitised several fascinating single items from our archive collection.
A recent example of this is the lavishly-illustrated journal of Edward Barlow (1659-1703), which details his extraordinary life at sea in East and West Indiamen. It was during conservation of this item in preparation for its digitisation that a previously unseen confession of rape from Barlow was uncovered. More on this discovery here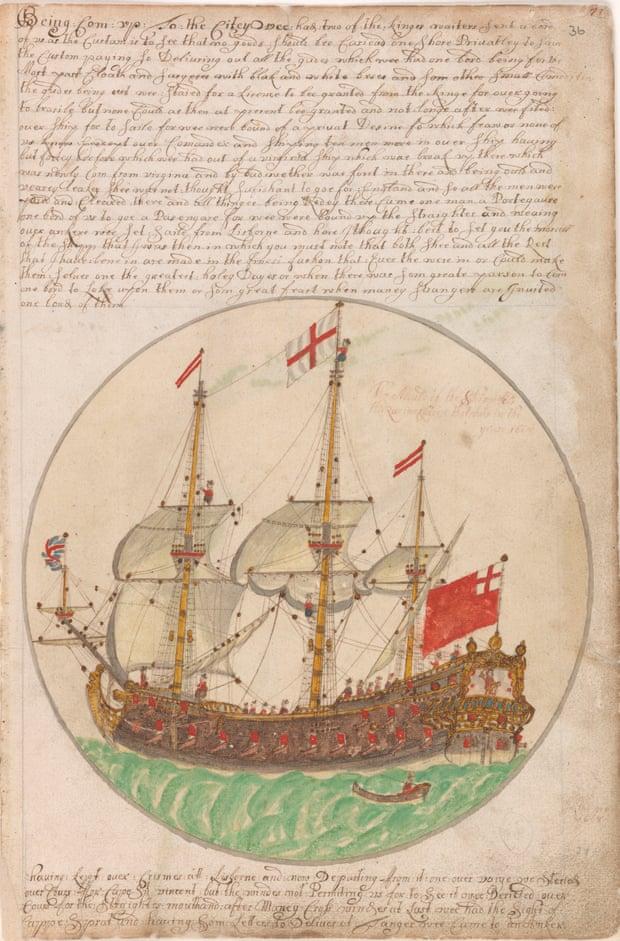 A digitised version of the manuscript went on display in the Tudor and Stuarts Gallery last September and each individual page of the journal is now available to view via our archive catalogue
We have also worked in cooperation with other organizations to make sections of our collection fully viewable online. The Board of Longitude project, a partnership between Cambridge University Library and the National Maritime Museum saw the digitisation of the complete archive of the Board of Longitude, along with complementary manuscripts from the Caird Library's archive, which included both official documentation relating to the activities of the Commissioners for the Longitude and less formal items that shed additional light on those activities.
Find out more about our selection of manuscripts chosen for this project, and view them in their entirety here