28 Sep 2018
Malta, rich in history, is visited by millions of tourists every year, myself included. Famous for its home of the Knights of Saint John, records of Malta's history can be found as far back as the Neolithic period. No matter where you turn on the island you run into a historical building. One such building often mentioned in the manuscripts is Fort St Angelo. 
As the tide sweeps through the port,

It crashes upon an ancient court,

Touch by morning light it sleeps,

Veiling memories this fortress keeps.

 

Enduring walls that echo with battle,

And ghostly calls, their chains that rattle,

Speaks of times long since passed,

When oceans were ruled by cannon and mast,

 

This timeworn guard upon the water,

A watchful keep of stone and mortar,

Preserved the lives of the past,

Now teaches history for those that ask.
by Victoria Syrett, Archive Assistant
Visit the Caird Library and Archive
"The history of Malta would require a volume for itself and is far beyond the scope of this humble scribe…"

James Mckay (JOD/322)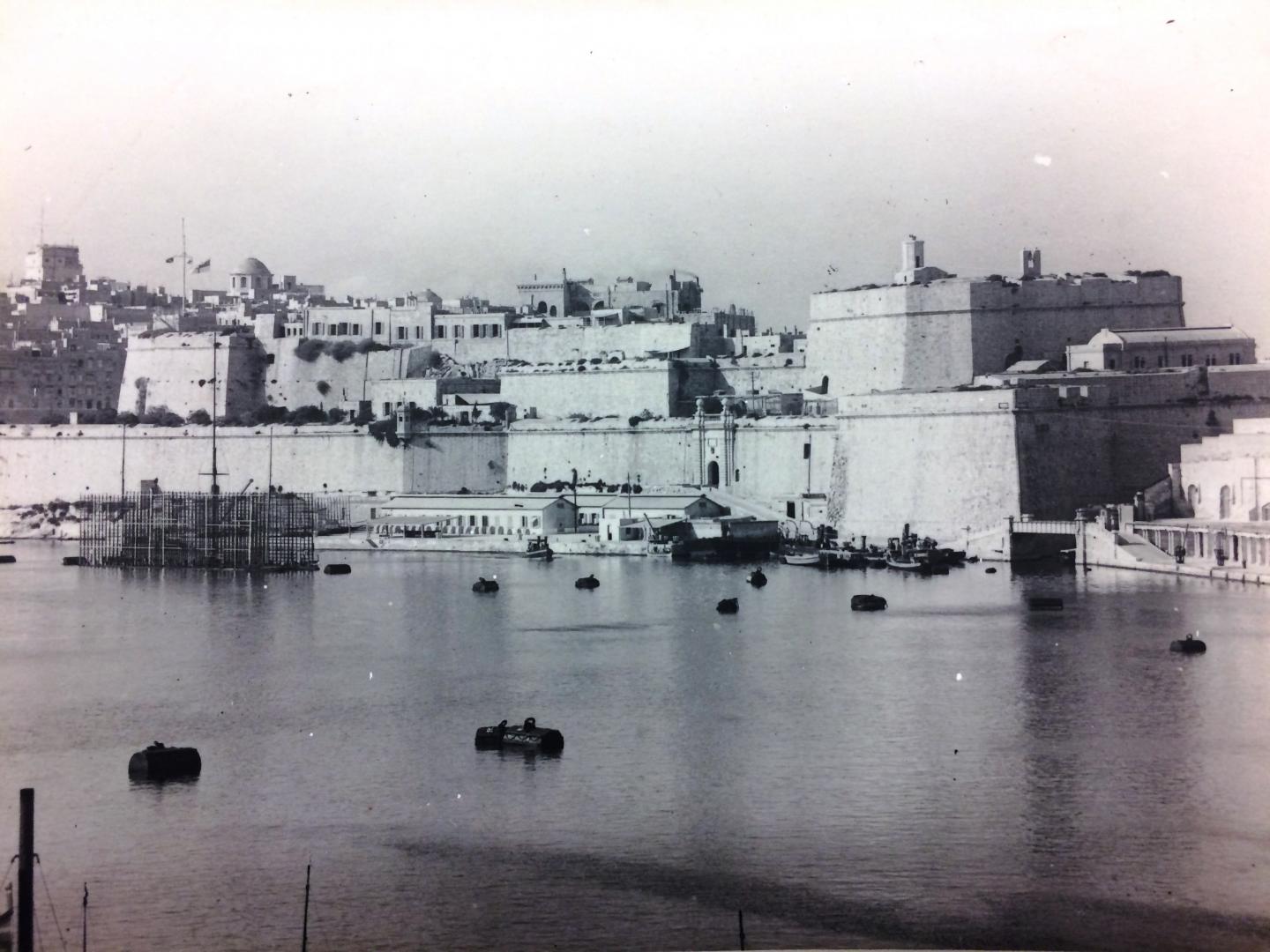 Fort St Angelo is a bastioned fort in Malta, located at the centre of the Grand Harbour. Its long history began in the medieval period as a castle called the Castello al Mare. This fairly unknown castle was later rebuilt by the Knights of Saint John and renamed Fort St Angelo between the 1530s and the 1560s and was the Order's headquarters during the Great Siege of Malta of 1565.
The fort was garrisoned by the British from 1800 to 1979; it retained its importance as a military installation and was first use by the Army as a wireless station. Until the late 19th Century, Admiralty regarded shore accommodation as expensive and liable to lead to disorder. The Royal Navy housed training and other facilities in hulks moored in ports as receiving ships, depot ships, or floating barracks. Fort St Angelo was no exception to this, originally stationed next to the Fort in the early 1900s was HMS Cruiser and HMS Egmont (originally HMS Hibernia but renamed in 1904).

"It appeared very low and all yellow like ochre without any shades on entering it appeared very strong, facing you is a battery of 4 tiers of guns called Fort St Angelo, this is on the second point on the left hand entering" 

Commander Henry James (JAE/1)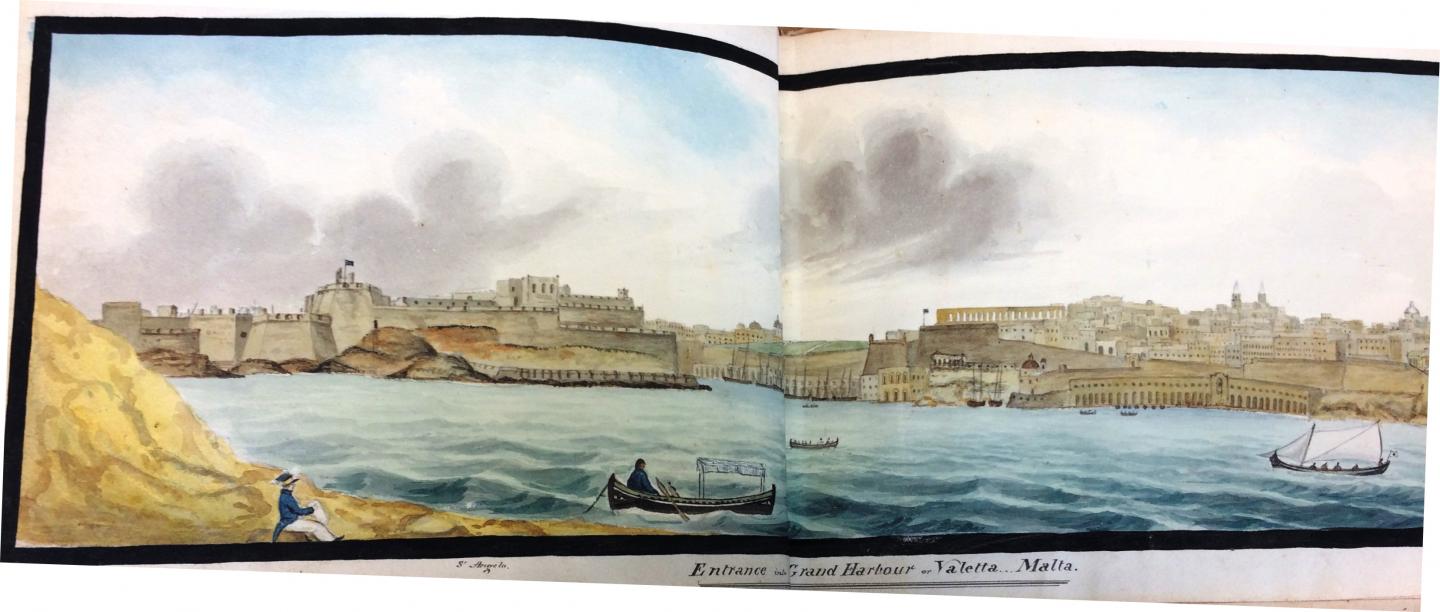 It wasn't until technology became more complex that these facilities became too large to continue afloat and were moved to shore establishments while keeping the ship's name. In 1913, Fort St Angelo was renamed HMS Egmont while the ship was sailed away and the new stone HMS Egmont became a base for the Royal Navy in the Mediterranean. Due to the location of the base it became a major port for ships in the 20th Century and as a result is referenced in many diaries of the period. Sub-Lieutenant C.V. Connolly wrote in JOD/183:
"24 November 1916 Arrived Malta 10 a.m. and reported CO HMS Egmont and sent to Hotel Osborne. No collar or shirts but managed to get along.

30 November 1916 Went to Chapel of Bones. Very interesting. In early days Knight of Malta were attacked and slaughtered by the French and 200 skulls and bones are preserved in this chapel.

2 December 1916 Shifted from Hotel Osborne to EGMONT. Rotten berth No.7 aboard ship. Officers' quarters first class in Fort St Angelo. Cheapest Jerry in the world ½ from city to forts and dockyards.

4 December Stayed in Fort."
Both the Fort and Malta continued to be an interest to the soldiers that passed through its harbour. One of which was John Henry Pipe (1890 – 1940). He was commissioned as Acting Mate on HMS Abercrombie stationed in Malta 1919. He was fascinated with the history and took many photos of the area.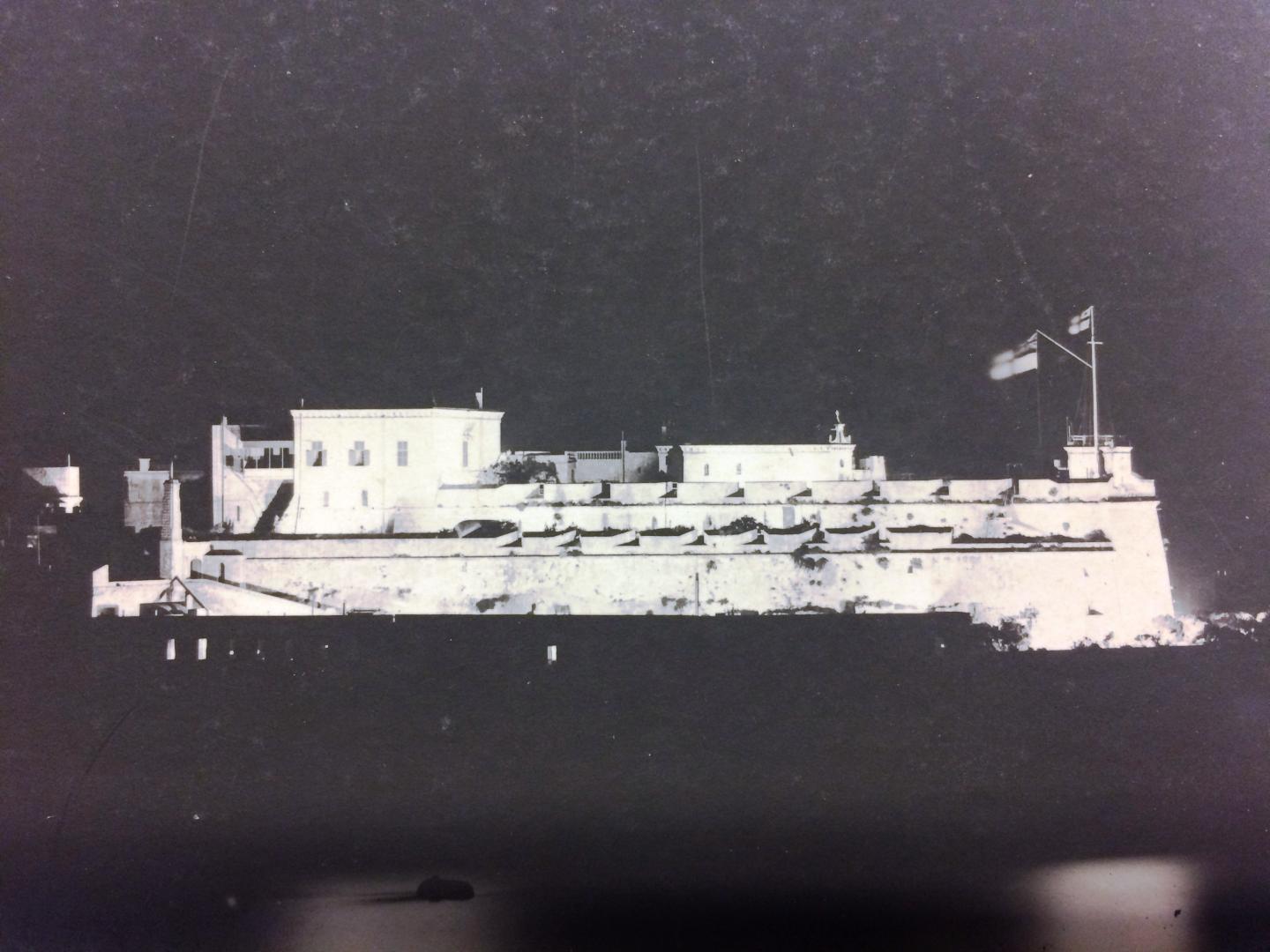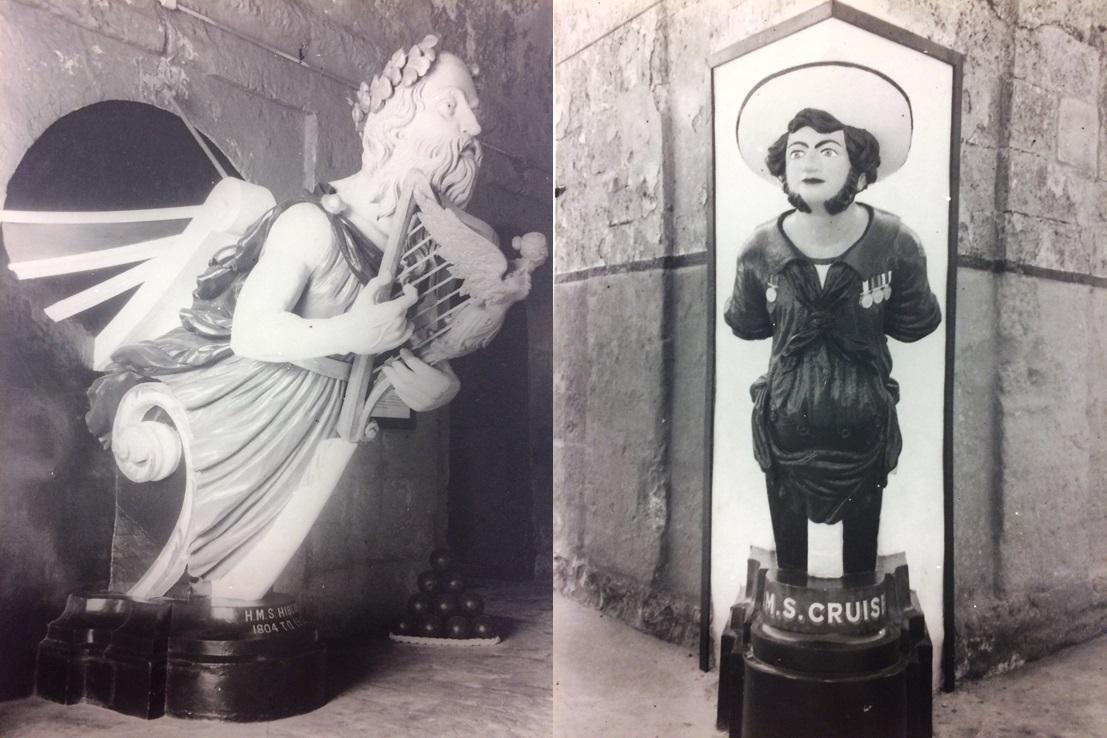 During the Second World War, the Fort suffered considerable damage under siege, with 69 direct hits recorded between 1940 and 1943. When the Royal Navy left Malta in 1979 the Fort was handed to the Maltese government.