31 Jan 2018
Open 23 March–30 September, The Great British Seaside is a major exhibition exploring Britain's relationship with the seaside through the lenses of the nation's best loved photographers. Discover the lives and careers of Martin Parr, Tony Ray-Jones, David Hurn, and Simon Roberts and hear in their own words what draws them to the seaside.
Tony Ray-Jones
Pioneering photographer Tony Ray-Jones was born in Somerset in 1941. Though he died in 1972 at the age of 30, he amassed a large body of work which has had an immense influence on documentary art photography in Britain and beyond.
Ray-Jones studied initially in London, and then in the US. After his scholarship to Yale University School of Art, he developed his interest in creative photography at New York's Design Laboratory run by art director Alexey Brodovitch.
On return to his home country in 1966, Ray-Jones embarked on a project to visually document the English at leisure, at a time when non-commercial photography was relatively underappreciated as an artform compared to in the US. His images of the British seaside are a valuable record of British culture in the late 60s, and have become iconic for their humour and insight into the national psyche.
He told Creative Camera magazine:
My aim is to communicate something of the spirit and the mentality of the English, their habits and their way of life, the ironies that exist in the way they do things, partly through their traditions and partly through the nature of their environment and their mentality. For me there is something very special about the English 'way of life' and I wish to record it from my particular point of view before it becomes Americanised and disappears.
Martin Parr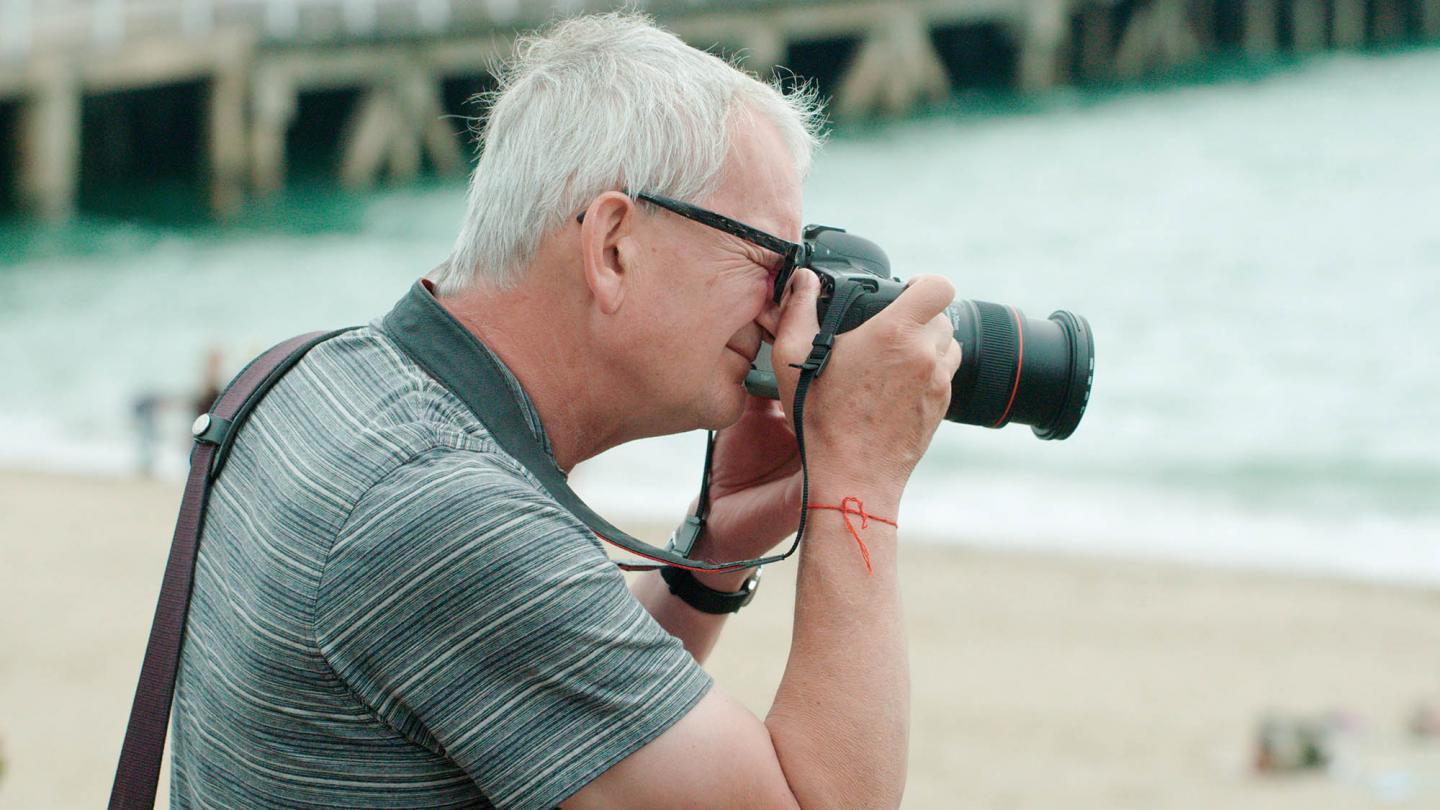 One of Britain's most popular photographers, Martin Parr was inspired to pick up a camera at a young age by his grandfather, a keen amateur photographer. He studied photography at Manchester Polytechnic in the early 1970s and went on to work on various black-and-white photographic projects recording life in the north of England and western Ireland. Moving to Merseyside in 1982, Parr switched to the colour-saturated photography for which he is best known, having partly been inspired by the seaside postcards of John Hinde.
In the summer of 1983 Parr began work on The Last Resort , a three-year project capturing leisure in the working-class seaside resort of New Brighton. After becoming a full member of the Magnum Photographic Cooperative in 1994, Parr served as President from 2013 to 2017. He was awarded the World Photography Organisation's Outstanding Contribution to Photography prize in 2017 and established a Foundation for British photography in Bristol.
The British beach experience is unique: it is slightly wet or humid, down-at-heel and past its best – literally fraying at the edges – and of course full of ironies and contradictions.
Martin Parr
David Hurn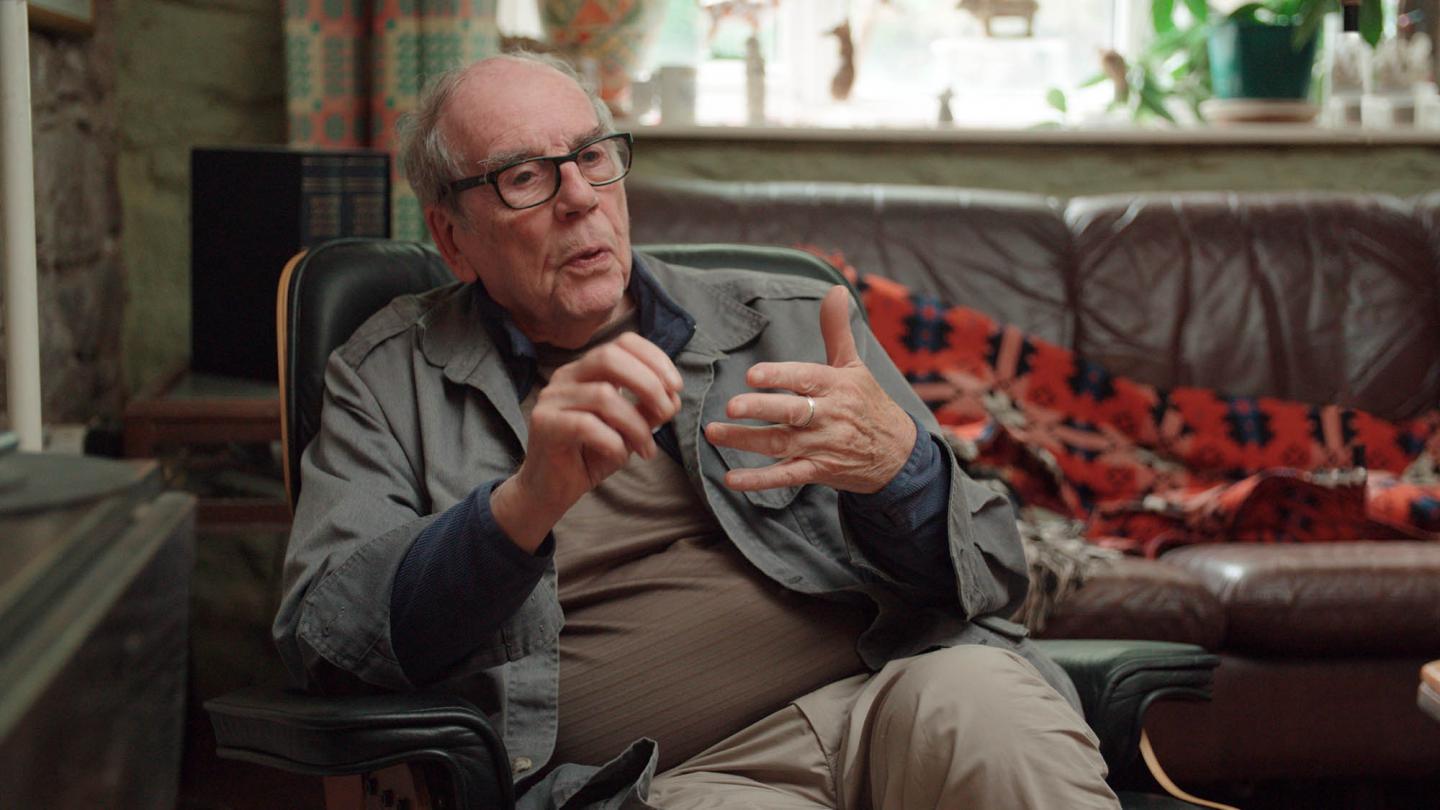 David Hurn is a self-taught photographer who began his career in 1955 working as an assistant at the Reflex photo agency in London. Setting himself up as a freelance photojournalist soon after, he made his reputation recording important world events including the Hungarian Revolution of 1956 and the aftermath of the Aberfan disaster a decade later. His work is diverse and includes raw photo-essays, fashion photography and iconic production stills from films such as From Russia with Love (1963) and Barbarella (1968).
Yet David Hurn's great love has always been the photography of ordinary people and everyday lives. This is perhaps most apparent in his celebrated work, Wales: Land of My Father (2000), a deeply personal assignment that brought together 30 years of photographs documenting the changing landscape and culture of his beloved country.
In 1967 Hurn joined Magnum Photographic Cooperative and in 1973 founded the School of Documentary Photography at Newport College of Art. He lives and works from his home in Tintern, Monmouthshire.
The seaside is a place for uninhibited fun. It is cheap and very democratic, full of laughter, tenderness, ridiculousness but basically a way of having a good time.
David Hurn
Simon Roberts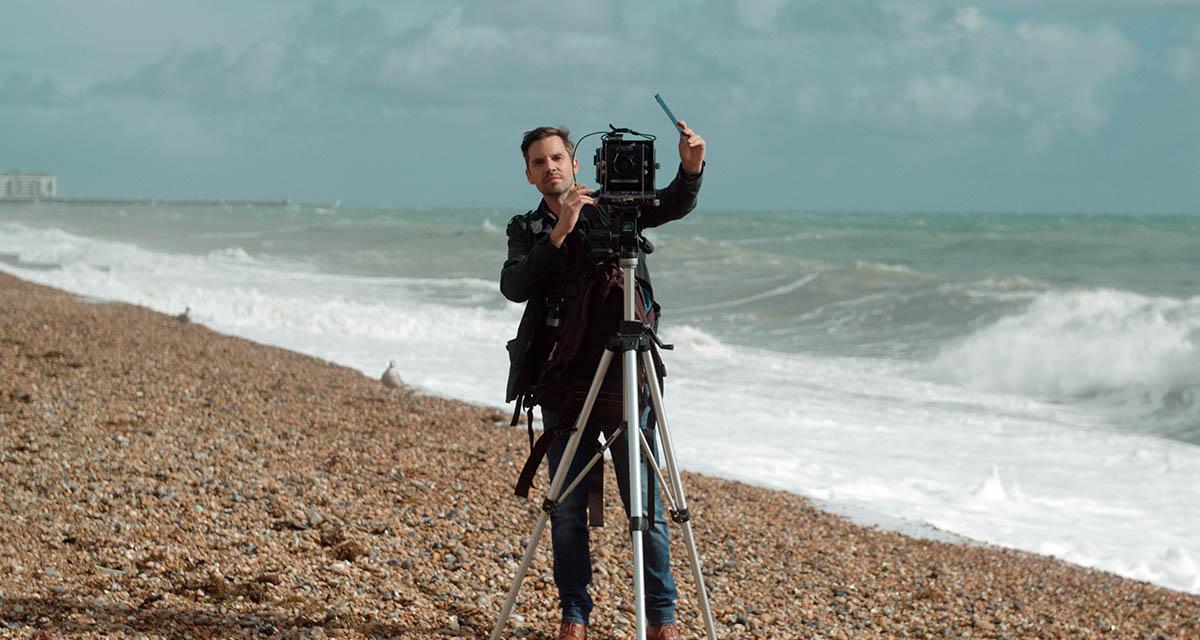 Brighton-based photographer Simon Roberts studied Human Geography at the University of Sheffield. This has influenced much of his work, which is characterised by large-scale images that explore the collective relationship between people and place and the reflection of social, political and cultural change in the landscape.
Roberts' first major project Motherland in 2004–05 took him travelling across Russia to investigate ideas of national identity and belonging in this vast country. The experience inspired him to take a closer look at his own homeland and so in 2007 he embarked on a year-long tour of England in a motorhome, photographing the pastimes of ordinary people across the country (often from the roof of his vehicle!)
The resulting work, We English (2007–08), was exhibited nationally and internationally and published as an acclaimed monograph in 2009. Roberts was commissioned as the official artist to record the 2010 UK General Election and he photographed the London Olympic Games in 2012.
For his third monograph, Pierdom (2013), he followed in the footsteps of Victorian photographer Francis Frith, documenting Britain's remaining 58 pleasure piers.
There are several things I believe the photographs convey, from the psychological – how the British seaside is closely linked to our changing habits as a nation – to the physical – whereby they record vanishing forms of vernacular architecture. The photographs contain elements of faded romance and nostalgia for the quirkiness, and they project some of the innocence that the seaside inhabits in our sense of place.
Simon Roberts