Serge Attukwei Clottey is an artist whose work explores the significance of the ocean and the impacts of global consumption on water. Working across sculpture, installation, painting, performance and photography, Serge explores personal and political narratives rooted in histories of trade and migration. 
Serge's residency at Royal Museums Greenwich
During his residency at Royal Museums Greenwich - a programme organised in collaboration with London's public art walk, The Line and professional services firm, Arup - Serge will spend time with the curatorial team, exploring the museum collections and archives that relate to our oceans, maritime history, trade routes and shipping patterns between London and Accra.
This research will allow Serge to develop ideas and approaches for a forthcoming public commission (his first in the UK) on The Line in 2022.
Serge's projects
Serge is an artist preoccupied with the potency and potential of everyday interactions and objects. A crucial starting point for his 'Afrogallonism' projects are yellow plastic gallon containers, ubiquitous in Accra, which he incorporates into his sculptural practice in order to raise awareness of the crisis of access to water and to rouse local communities into action.
The containers, historically used to import cooking oil from the west and now providing water storage for communities, are cut into small tiles and bound with materials like copper. Serge's sculptural installations are bold assemblages that act as a means of inquiry into global consumption, climate change and the languages of form and abstraction. 
In order to extend engagement with these themes for audiences in the UK and to realise this commission, The Line is working in collaboration with Arup's Head of Exhibitions, Jennifer Greitschus. In response to Serge's work, a pack of resources for schools will be developed. These will be supplemented by 'info-bursts' prepared by Arup specialists on key topics including the role of oceans in our lives, recycling, plastic pollution and sustainability. 
Through learning programmes established by Totally Thames, these will be distributed to partner schools in London and Accra, for schools to develop creative responses to the issues and ideas raised in his work.  
About Serge Attukwei Clottey: 
Serge Attukwei Clottey attended the Ghanatta College of Art and Design (2000 - 2004) and has exhibited extensively internationally, including in New York, Los Angeles, Accra, Berlin and Dakar. His work belongs to collections including the Nubuke Foundation in Accra, Modern Forms in the UK and the World Bank Art Program. Serge lives and works in Accra, Ghana. 
About The Line:  
The Line is London's first dedicated public art walk and opened in 2015. It offers a journey through a dynamic urban landscape where everyone can explore art, nature and heritage for free. The Line exists to connect communities and inspire individuals through its outdoor exhibition programme that promotes wellbeing and provides a year-round education programme as an outdoor classroom for cross-curricular learning. www.the-line.org @TheLineLondon  
About Arup  
Arup is a world-class firm of designers, planners, engineers, architects, consultants and technical specialists, working across every aspect of today's built environment and striving to shape a better world. www.arup.com @arupphase2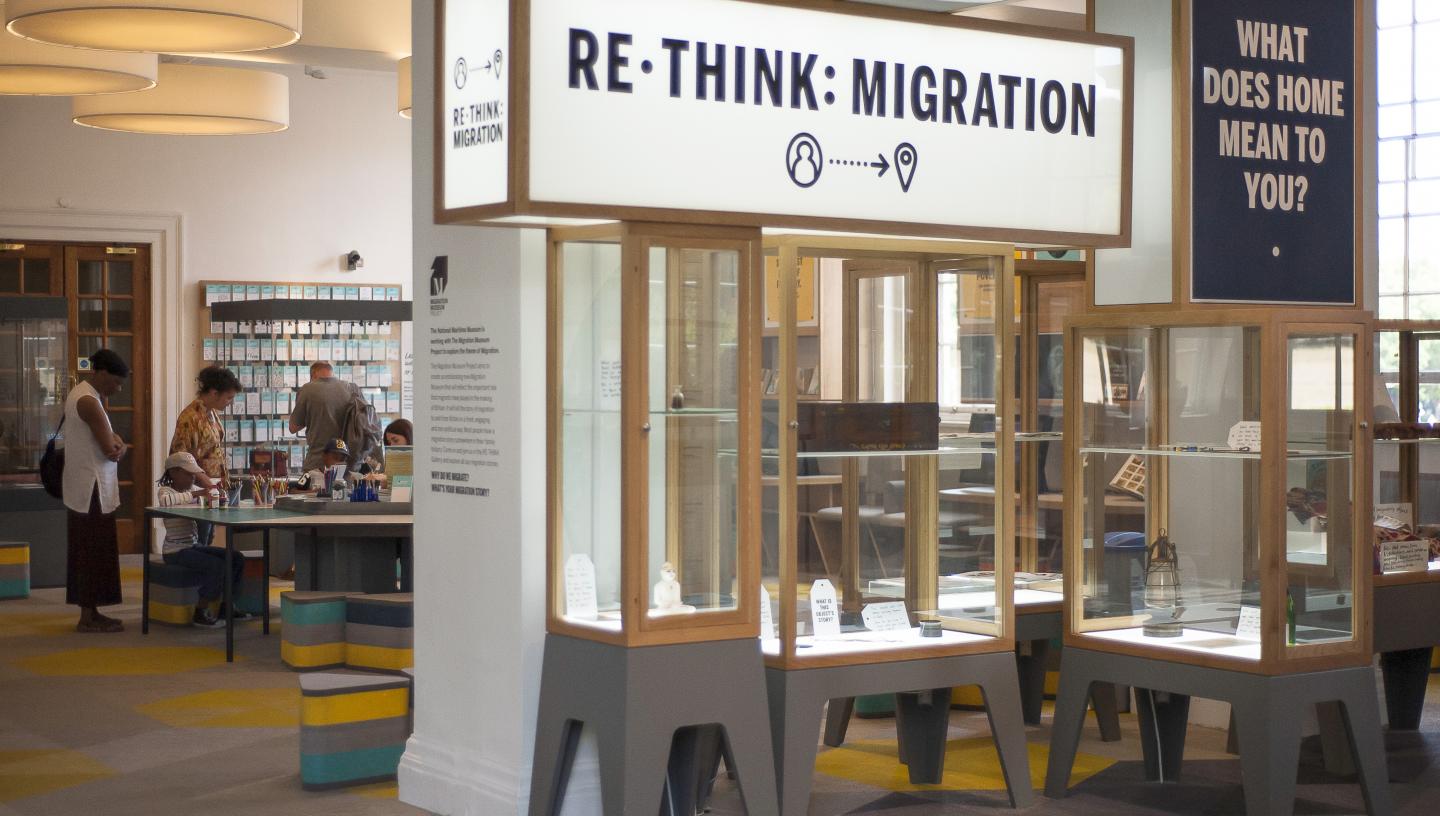 Residencies at Royal Museums Greenwich
Find out more about the Residency Programme at Royal Museums Greenwich – an exciting, collaborative initiative for practitioners of all mediums to explore, interrogate and to bring to life the collections
Images courtesy of The Line