In the National Maritime Museum's collection is Yinka Shonibare's Nelson's Ship In a Bottle, a replica of Nelson's flagship, HMS 'Victory', on which he died during the Battle of Trafalgar in 1805.
Shonibare's work sits in a large bottle on a plinth outside the museum. The artist has used colourful Dutch Wax Fabric to make the sails. 
This material is often used by Shonibare, and is commonly associated with African dress, symbolising African identity.
Using a few household items, you too can make a ship in a bottle, and decorate the sails to reflect your own identity.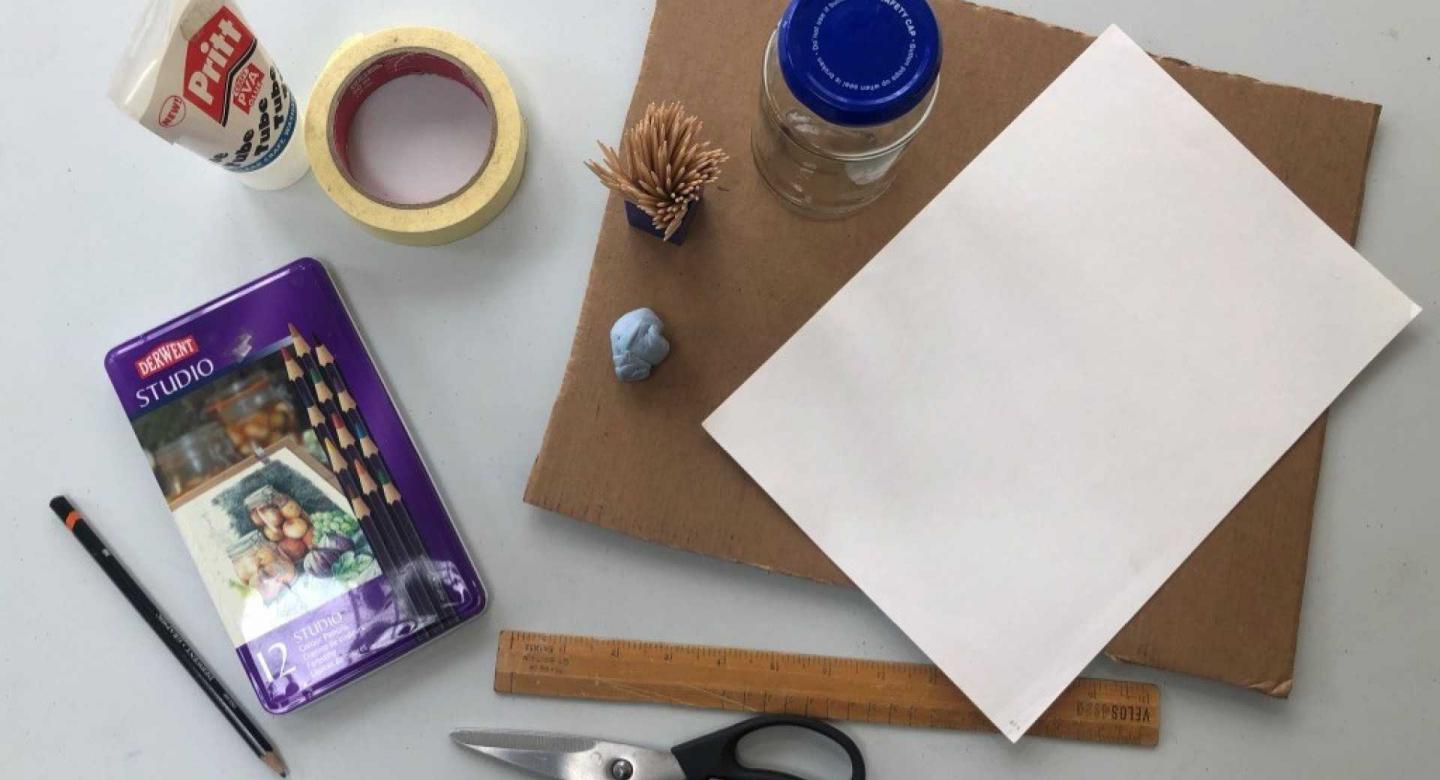 A glass jar - the wider the neck, the easier it will be to assemble your ship
Cardboard
Plain paper
Cocktail sticks
Blu tac
Glue or tape
Colouring pencils or pen
Step 1
Make a stand for your jar. Cut out four strips of cardboard, two longer ones, and two shorter ones. Glue the two longer strips onto the two shorter ones, forming a rectangle, and a stand to sit your jar on.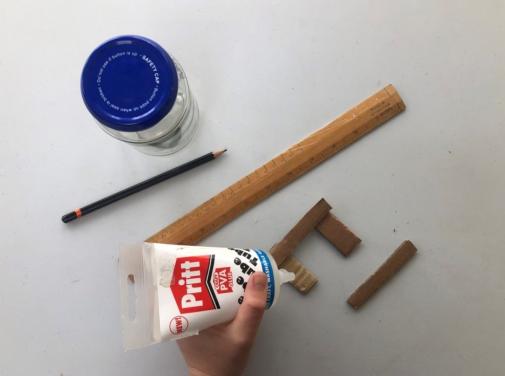 Step 2
Make the hull of your ship – remember it has to fit into the neck of the jar.
Draw the outline onto cardboard. You will need to make two sides, a front, a back, and a flat bottom so that it sits upright in your jar. Then glue all the pieces together.
You can decorate your ship, give it a name, and maybe some port holes.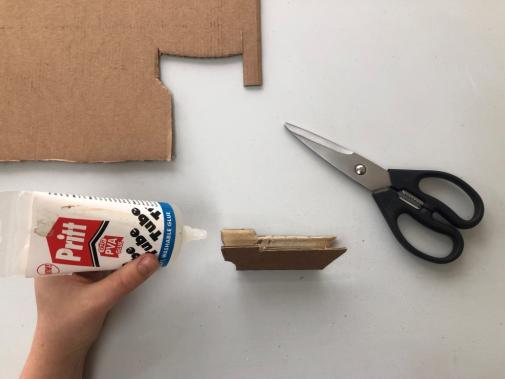 Step 3
Make the masts. Take a few cocktail sticks and cut them to the height that you want for your masts. Remember they can't be taller than the width of the jar.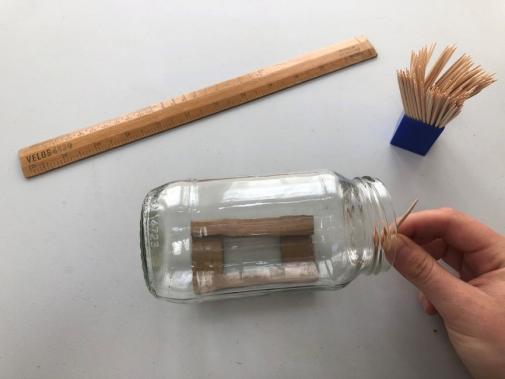 Step 4
Use the height of your masts to give you an idea of how big your sails can be.
Draw some sail shapes onto a plain piece of paper and decorate them! Remember the colourful Dutch Wax fabrics that Yinka Shonibare used on Nelson's Ship in a Bottle.
Cut your sails out and pierce a small hole at the top and bottom of each of them. Then poke your masts through the holes.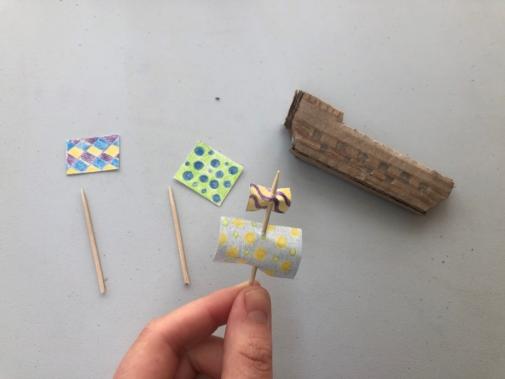 Step 5
Put a lump of blu tac inside your ship. This will be used to hold your masts and sails. Then place your ship inside the empty jar. 
You might want to stick your ship to the bottom of the jar using more blu tac.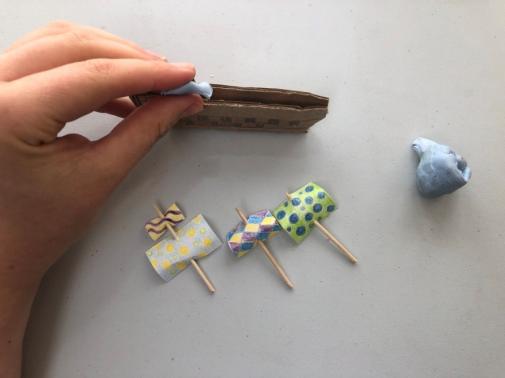 Step 6
Reach into your jar to stick your masts and sails into the blu tac so they are upright.
Alternatively, you can assemble your masts and hull outside of the jar, leaning the masts forward so that it fits into the neck of the jar. Then taking something long, like a ruler, gently push the masts upright one by one.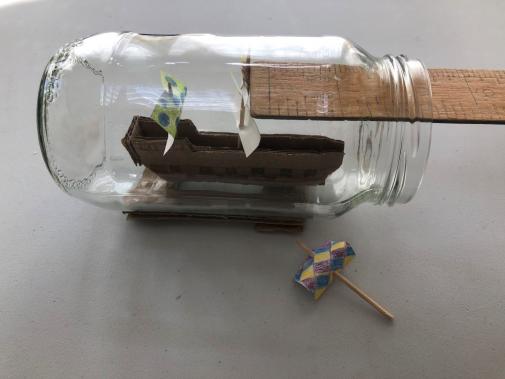 Step 7
Put the lid back on your jar, and you have a ship in a bottle!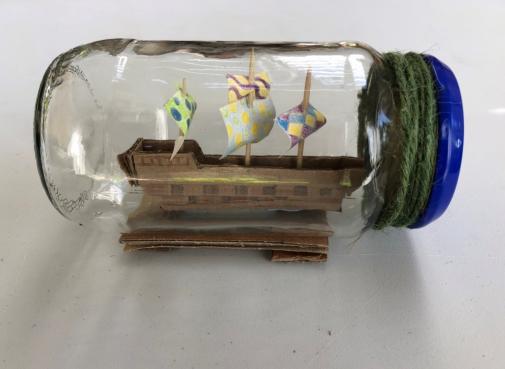 Why not share your ship in a bottle with us by tagging @RoyalMuseumsGreenwich on social media!