"Sometimes I'm interested in adding a 'human element' to my photographs," explains 2018 winner Brad Goldpaint.
"At the end of one of my photography workshops, a few students of mine stayed an additional night in the area. We decided to head out together as weather reports looked promising for the evening.
"To make sure I didn't get in the way of their photographs, I stood back and decided to point my camera towards the group. Once the quarter Moon rose, it revealed the incredible, vast landscape of the shale hills below our viewpoint.
"The lone photographer and friend to the left of the frame stood motionless while I captured this photograph. The Andromeda Galaxy, quarter Moon, Milky Way galaxy, and position of the photographer all combined to create a captivating, harmonious portrait of a night-sky photographer at work."
Equipment used: Nikon D810 camera, 14 mm f/4.0 lens, ISO 2500, 20-second exposure
A great sense of majesty with this arresting image. The distant Milky Way harmonises with the landscape of Earth, which has a real alien quality. It brings an uplifting feeling about Earth and our place in the Universe. An epic winner
 

Jon Culshaw, competition judge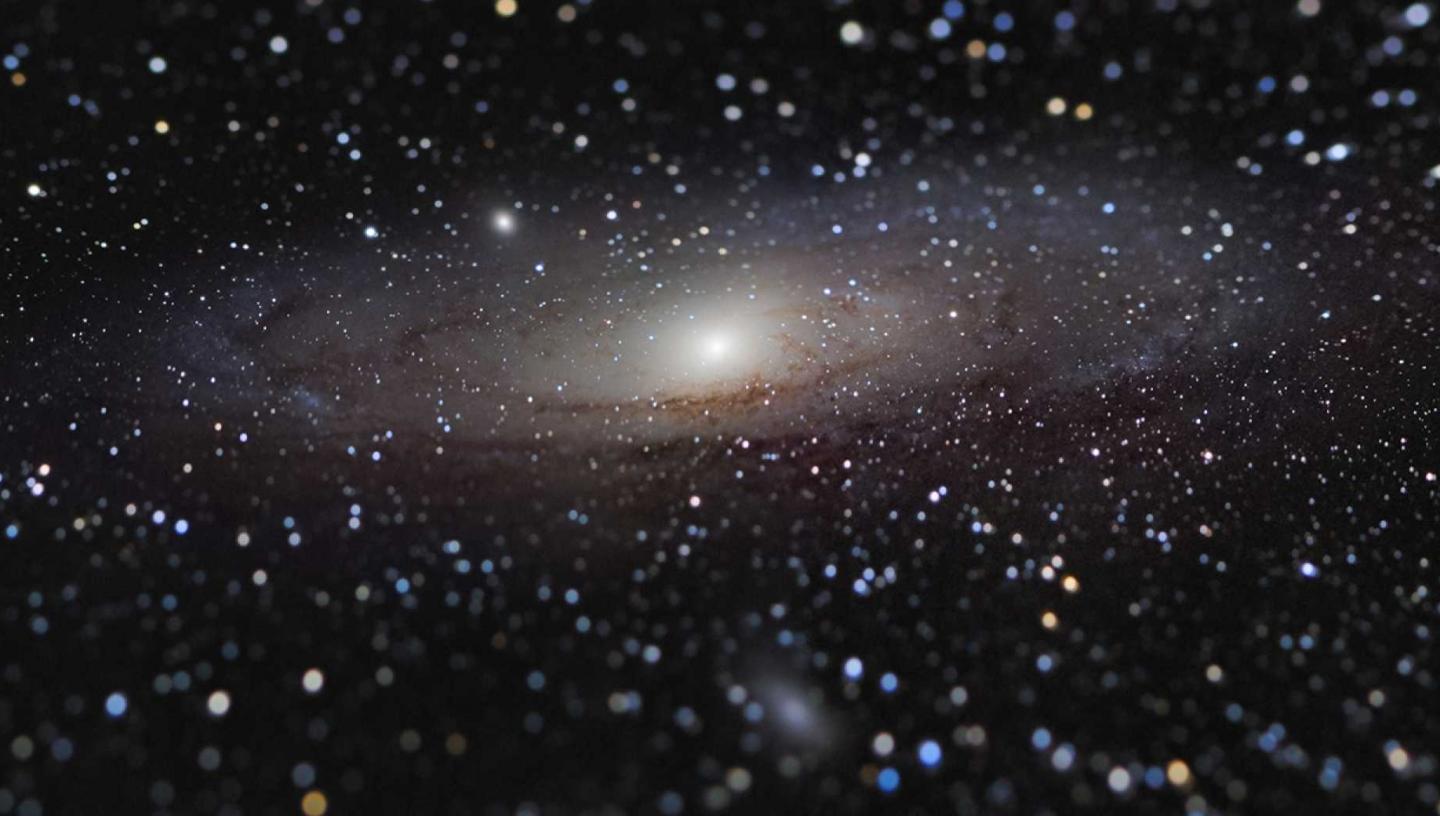 See all the past winners
Take a trip back in space and time and find out more about past winners of Astronomy Photographer of the Year