The Annie Maunder Prize for Image Innovation is awarded to the person who produces the best image from publicly available data.
The prize, first launched in 2020, encourages everyone to reimagine and innovate publicly available images from the research telescopes that astronomers around the world use to explore our solar system and beyond.
Over time these telescopes collect data and observations of the night sky and astronomical bodies, but much of it remains unseen by non-specialists. The Annie Maunder Prize bridges the gap between science and art, by encouraging entrants to devise different and imaginative ways to engage with these observations.
This year the judges were so impressed with the quality of the shortlist that they awarded two winners in this prize. Find out more about the winning images and explore the full shortlist below.
Celestial Fracture by Leonardo Di Maggio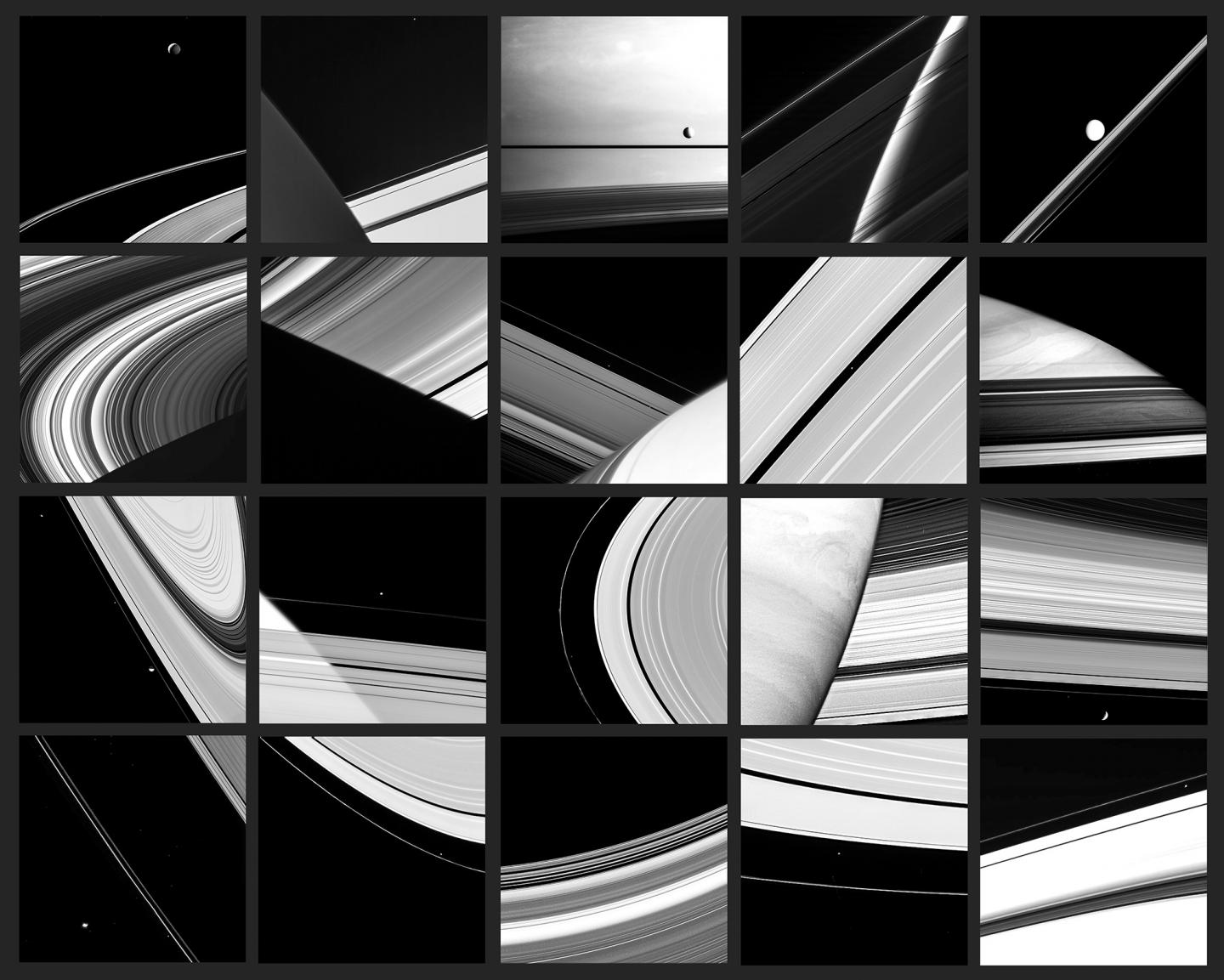 "The Cassini missions brought back some astounding imagery of our solar system," photographer Leonardo Di Maggio says. 
"I have used a selection of the CICLOPS team's photographs of Saturn to create this piece. The patterns formed by Saturn, its rings and its moons are truly magnificent. The photographs have echoes of architecture, nature, art and design, and are just as artistically inspirational as they are crucial for scientific study."
Data used: Cassini Wide Angle Camera (September 2004–October 2007), visible light channel, NASA/JPL/Space Science Institute
The grace of Saturn and its magnificent rings still remains even when presented as an angular jigsaw shattered into smithereens. A striking piece of art which would look fantastic taking up the entire wall of a skyscraper lobby

Jon Culshaw, competition judge
Another Cloudy Day on Jupiter by Sergio Díaz Ruiz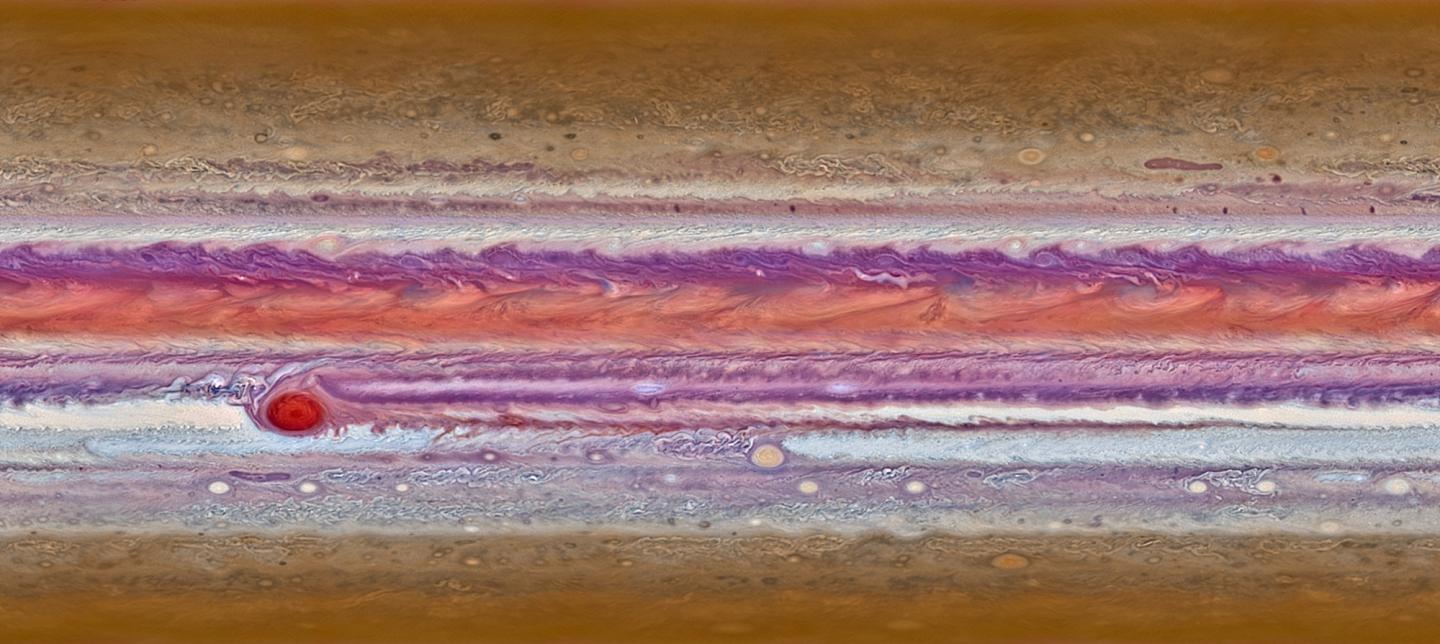 "High clouds on Jupiter create intricate and beautiful shapes that swirl all over the planet," says joint winner Sergio Díaz Ruiz.
"To get a colour image when there are only three colour channels (red, green, blue), some sort of filter-to-channel mapping must be done. PixInsight was used for the rest of the processing: custom white balance, deconvolution and wavelet transformation for detail enhancement, contrast and saturation curves."
Data used: Hubble Space Telescope WFC3/UVIS (26–27 June 2019), FQ889, F631N, F502N, F395N, F467M, F658N, F275W, F343N channels, NASA/ESA HST Space Telescope, OPAL program (PI: Simon, GO13937)
This image takes the Annie Maunder Prize to a new level this year! By using real data from a NASA research programme, the entrant has managed to encode the filters used to study Jupiter into shape and colour, creating a new and unique way to see the largest planet in our solar system!

Emily Drabek-Maunder, competition judge
See the full shortlist
Explore all the photographs in the Annie Maunder Prize for Image Innovation category