"Have you ever dreamt of touching a galaxy?," asks 2020 winner Nicolas Lefaudeux. "This version of the Andromeda Galaxy seems to be at arm's length among clouds of stars.
"Unfortunately, this is just an illusion, as the galaxy is still two million light years away."
"In order to obtain the tilt-shift effect," he explains, "I 3D-printed a part to hold the camera at an angle at the focus of the telescope. The blur created by the defocus at the edges of the sensor gives this illusion of closeness to Andromeda."
Equipment used: Sky-Watcher Black Diamond 100 mm apochromatic refractor telescope at f/9, iOptron iEQ30 mount, Sony ILCE-7S camera (modified), ISO 2000, 2 hours 30 minutes total exposure
To most of us, our closest neighbouring galaxy Andromeda can also feel so distant and out of reach, yet to create a photograph that gives us the impression that it is just within our physical reach is truly magical.

It is a masterful image of the galaxy with a fine consideration to colour, detail and composition that makes this photograph such a worthy overall winner. I also commend the technical commitment of the photographer to capture the authentic 'tilt-shift focus' effect by creating a bespoke 3D-printed mount between their camera sensor and telescope.

This image has certainly been my favourite in this year's competition and also one that gives me a big smile every time I view it.

 

Ed Robinson, competition judge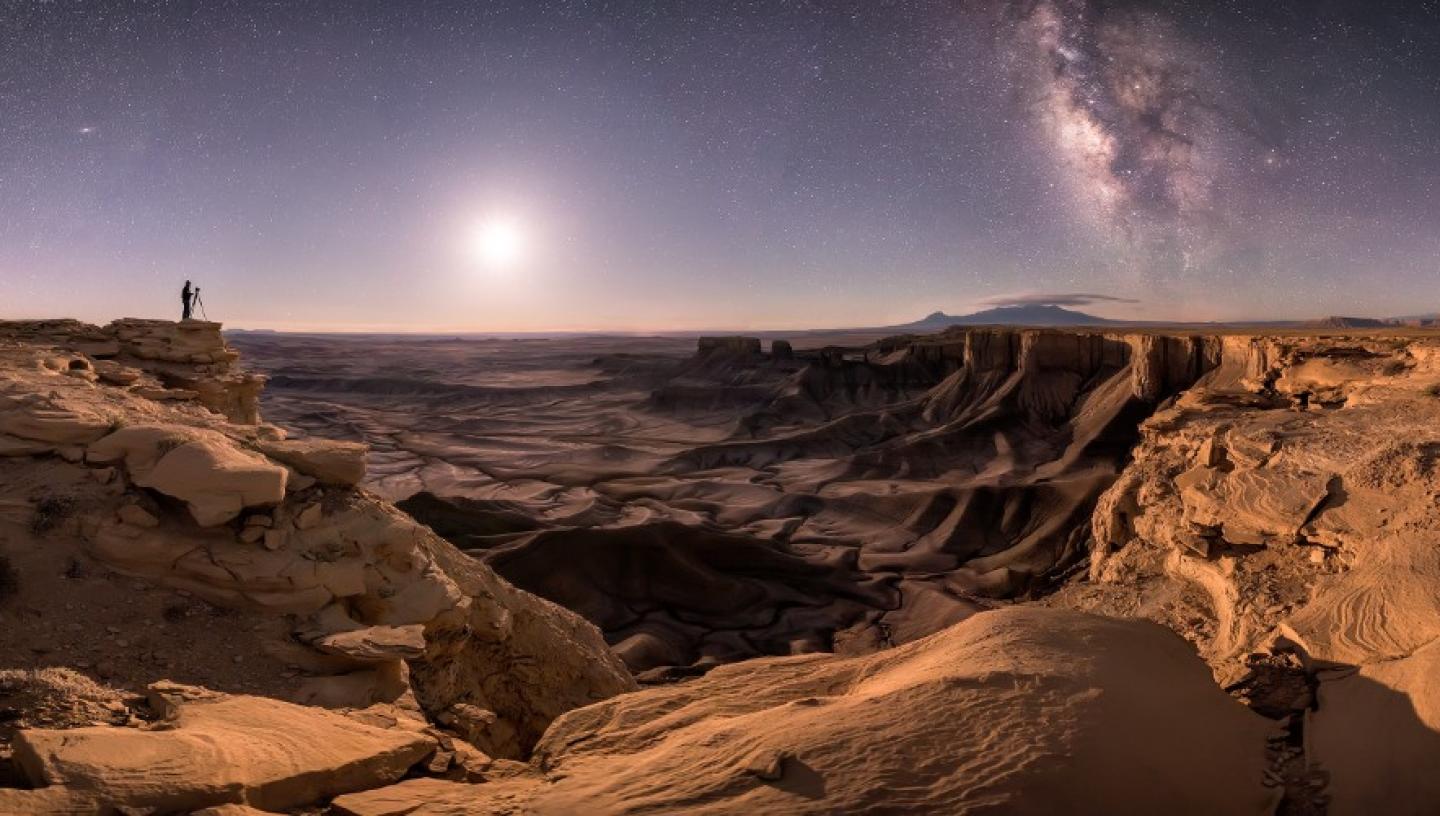 See all the past winners
Take a trip back in space and time and find out more about past winners of Astronomy Photographer of the Year