Humanity has a deep connection with the cosmos and the Universe is ingrained in our history, from timekeeping using the phases of the Moon to aligning great monuments with constellations. But as society has progressed, the modern world may now seem out of touch with the heavens above us. 
The study of the cosmos is the Universe learning about itself, and humans are part of the Universe – people are space. The category offers a unique take on astrophotography, exhibiting the grandeur of space we come to expect in the competition, but placing people at the centre of their work in both composition and meaning. 
Find out more about the winning and shortlisted images below.
Lockdown by Deepal Ratnayaka 
Image location: Windsor, Berkshire, UK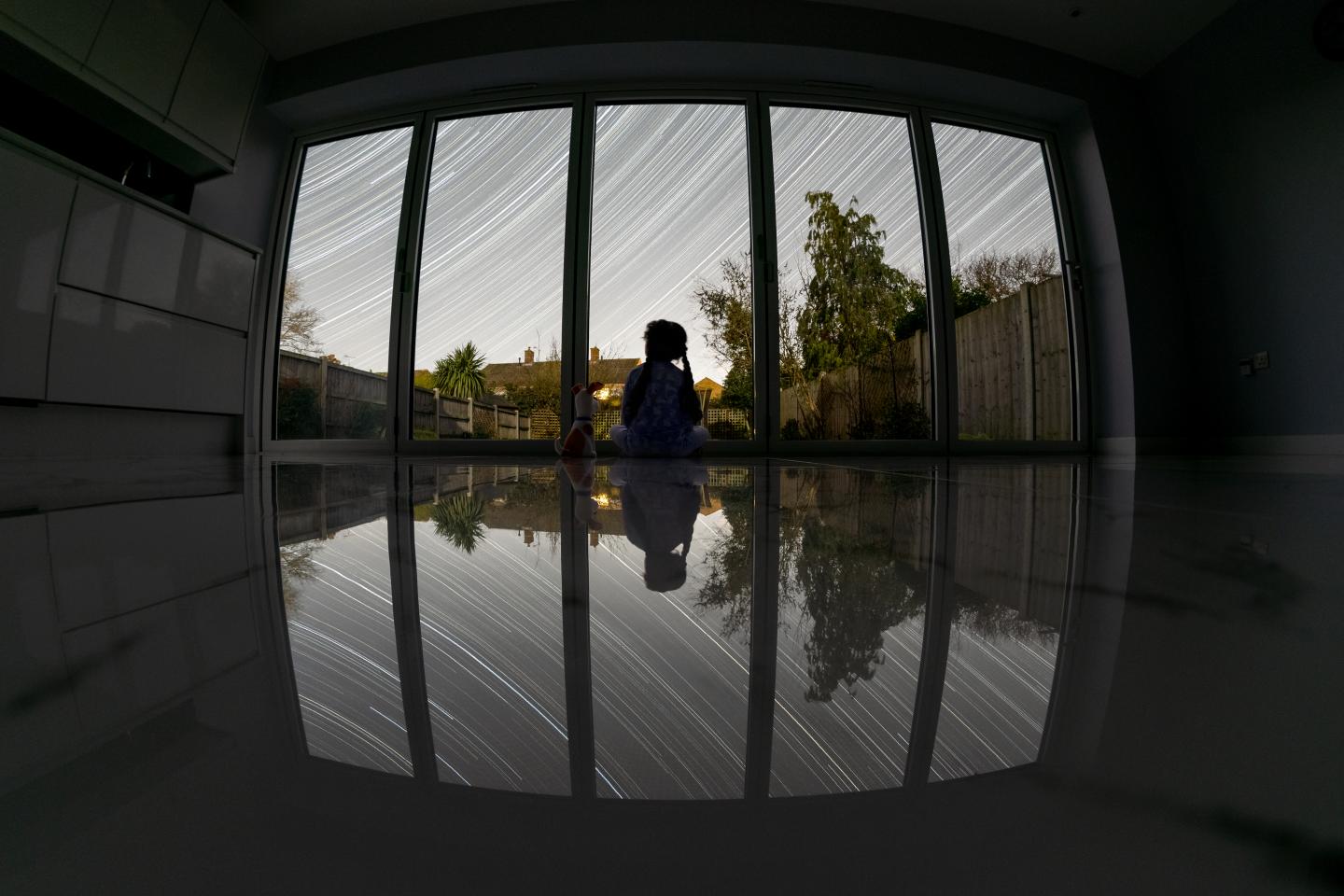 "With the UK being in full lockdown and travel restricted for many months due to the pandemic, astrophotography became my wish," Deepal explains.
"My six-year-old daughter, who is always very interested in my photoshoots, was around while I set things up. Sat by the door, showing the stars appearing one by one in the sky to her soft toy Max, she gave me the perfect opportunity to get her in the frame which complimented the message behind the photo."
Equipment used: Sony ILCE-6600 camera, 8 mm f/4 lens; Foreground: ISO 1600, 8-second exposure; Sky: ISO 1000, 844 x 30-second exposures 
This picture made me emotional because it is a beautiful snapshot of what we as humans collectively experienced during this pandemic – being confined within our four walls gazing thoughtfully out of our windows in hope. A beautifully moving image

Melissa Brobby, competition judge
A Lonely Ship Under the Stars by André van der Hoeven 
Image location: Rotterdam, South Holland, Netherlands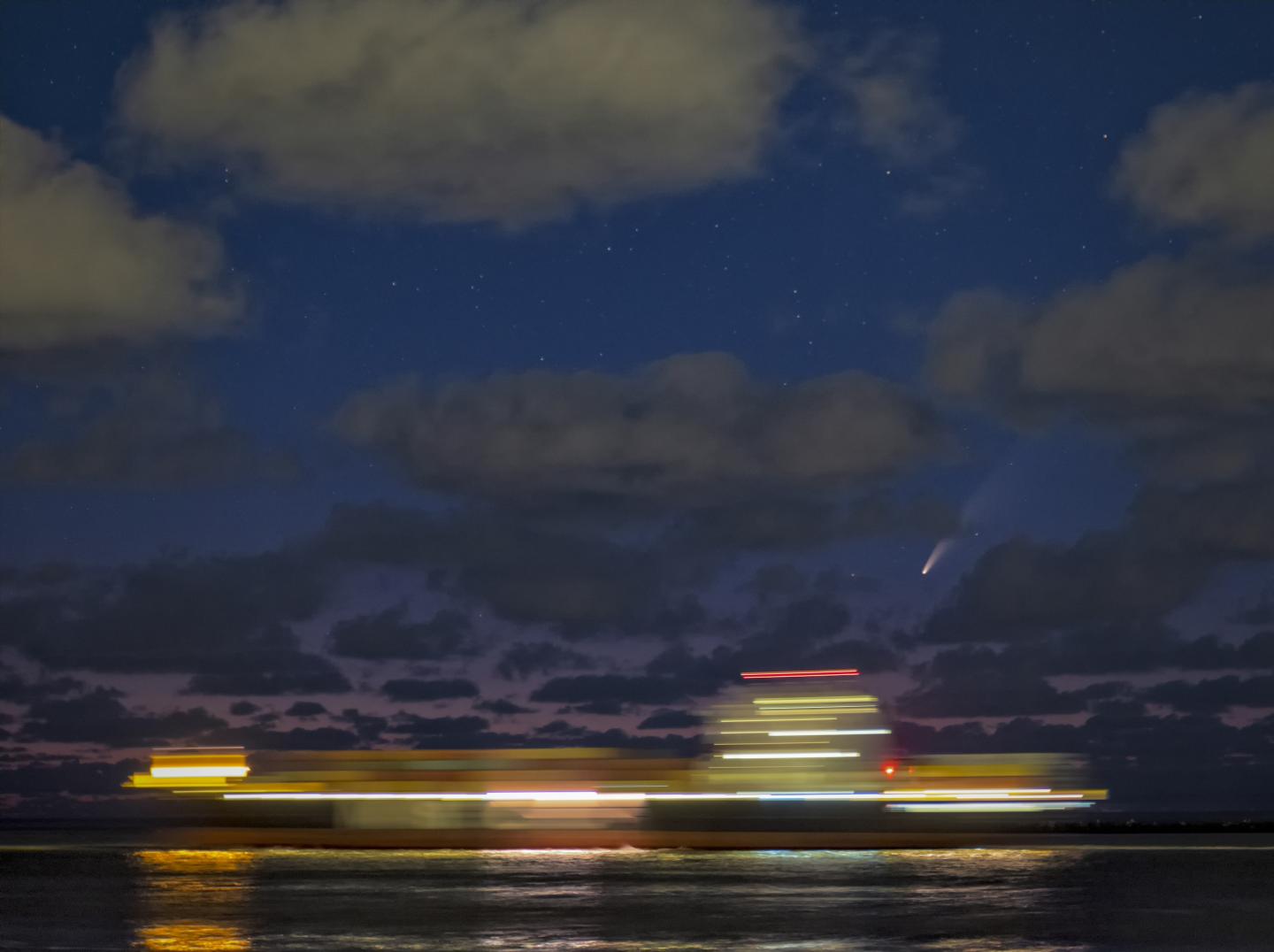 "This image was taken just after sunset while watching the Nieuwe Waterweg canal near Rotterdam," André says. "I was shooting the Comet NEOWISE when this ship passed by on its way to the open sea. The image really caught my attention because of the beautiful comet showing above this ship whose crew was probably unaware of this beautiful sight above them."
Equipment used: Tamron 24–70 mm telescope at f/2.8, Nikon D810a camera, ISO 800, 5-second exposure 
A superb photo with brilliant use of opportunity as a ship sails past with a comet soaring overhead. What are the chances?

Alan Sparrow, competition judge
Break of a New Day by Nicholas Roemmelt
Image location: Telfs, Tyrol, Austria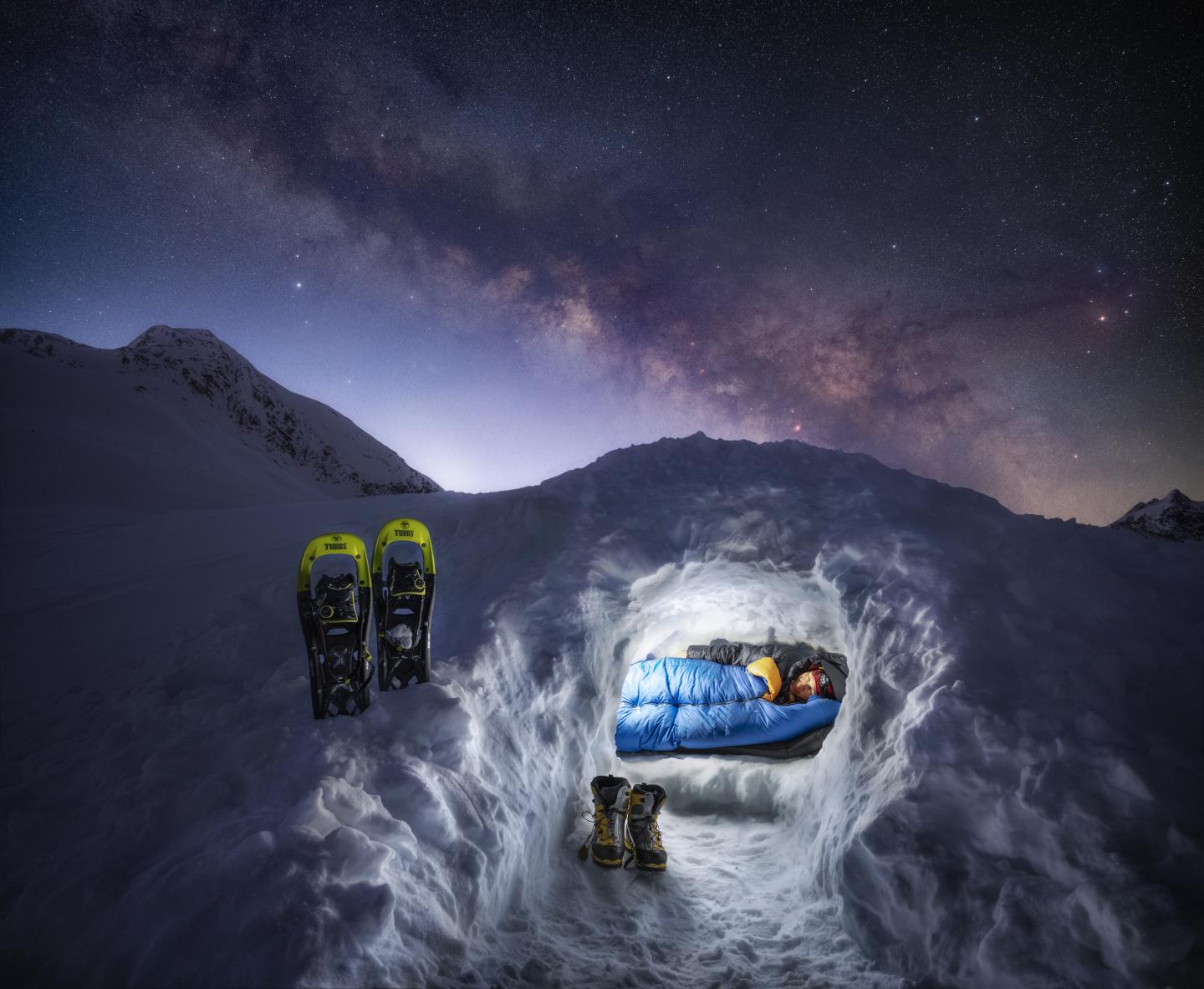 "The beginning of the astronomical dawn usually marks the end of the shooting for the astro landscape photographer as the Milky Way and its wonderful colours are quickly fading. But this short period in between the night and the very beginning of the new day has always been a very special moment for me," Nicholas says. "It is probably the most calm time of the day and somehow 'soothes my soul.'"
Equipment used: Canon R(a) camera; Sky: 20 mm f/4 lens, MSM rotator, ISO 6400, 5 x 60-second exposures; Foreground: f/2.8 lens, ISO 2500, multiple 1/10–8-second exposures 
A charming image which invites us to be part of the expedition for a little while. A beautiful sense of the invigoration felt by the team keeping their adventurers' wits about them. The perfect night sky above being the finest reward. The viewer feels compelled to join them

Jon Culshaw, competition judge
See the full shortlist
Explore all the photographs in the People and Space category