On a clear and moonless night, far away from city lights, the view of the Milky Way is breathtaking. Shining brightly like jewels embedded in an inky backdrop, thousands of colourful stars lie scattered across the sky.
What we can see by eye is just a tiny fraction of the hundreds of billions of stars that belong to our galaxy. Every star began its life in a stellar nursery called a nebula, a region in space containing vast amounts of gas and dust.
The splendour and complexity of nebulae found in the Milky Way have been captured in extraordinary detail by this year's winning and shortlisted entrants. From star-forming regions and dark interstellar clouds to emission nebulae and the remnants of dead stars, the images showcase the wonders of our galaxy. 
Find out more about the winning image and explore the shortlist below.
California Dreamin' NGC 1499 by Terry Hancock
Image taken in Whitewater, Colorado, USA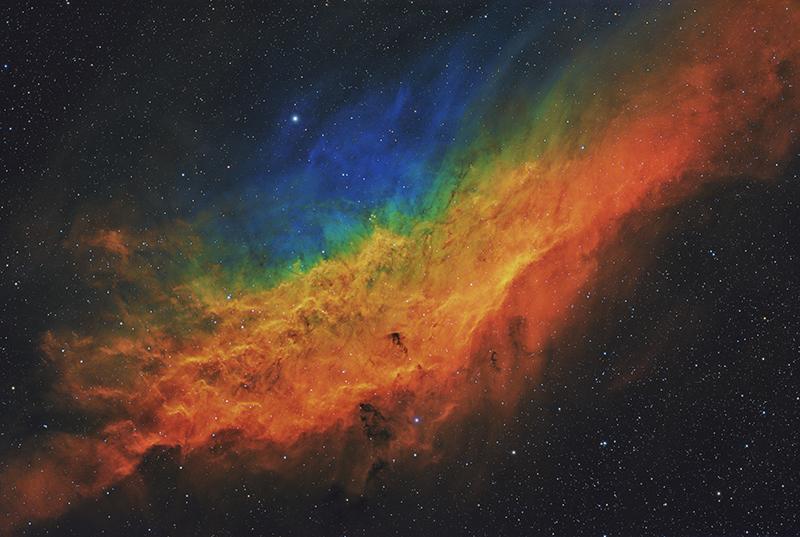 "The California Nebula, otherwise known as NGC 1499, was captured over seven nights in 2021 using broadband and narrowband filters, with a total integration time of 16.1 hours," Terry explains.
"I had captured NGC 1499 previously, but I was so excited to see what my new camera was capable of producing on one of my favourite deep-sky objects using narrowband filters. The results far exceeded my expectations."
Equipment used: Takahashi FSQ130 telescope at f/5, Chroma Narrowband filters, Paramount ME mount, QHY600M camera, L-RGB-Ha-SII-OIII composite; 16.1-hours total exposure 
While nebulae are often known for resembling colourful clouds in space, this photographer has managed to beautifully use a rainbow of colour to tease out the different gases in the California Nebula. The composition of the photograph almost looks like a splash of paint against the starry background!

Emily Drabek-Maunder, competition judge
Clouds in IC 2944 by Bogdan Borz 
Image taken in Chilescope, Río Hurtado, Coquimbo Region, Chile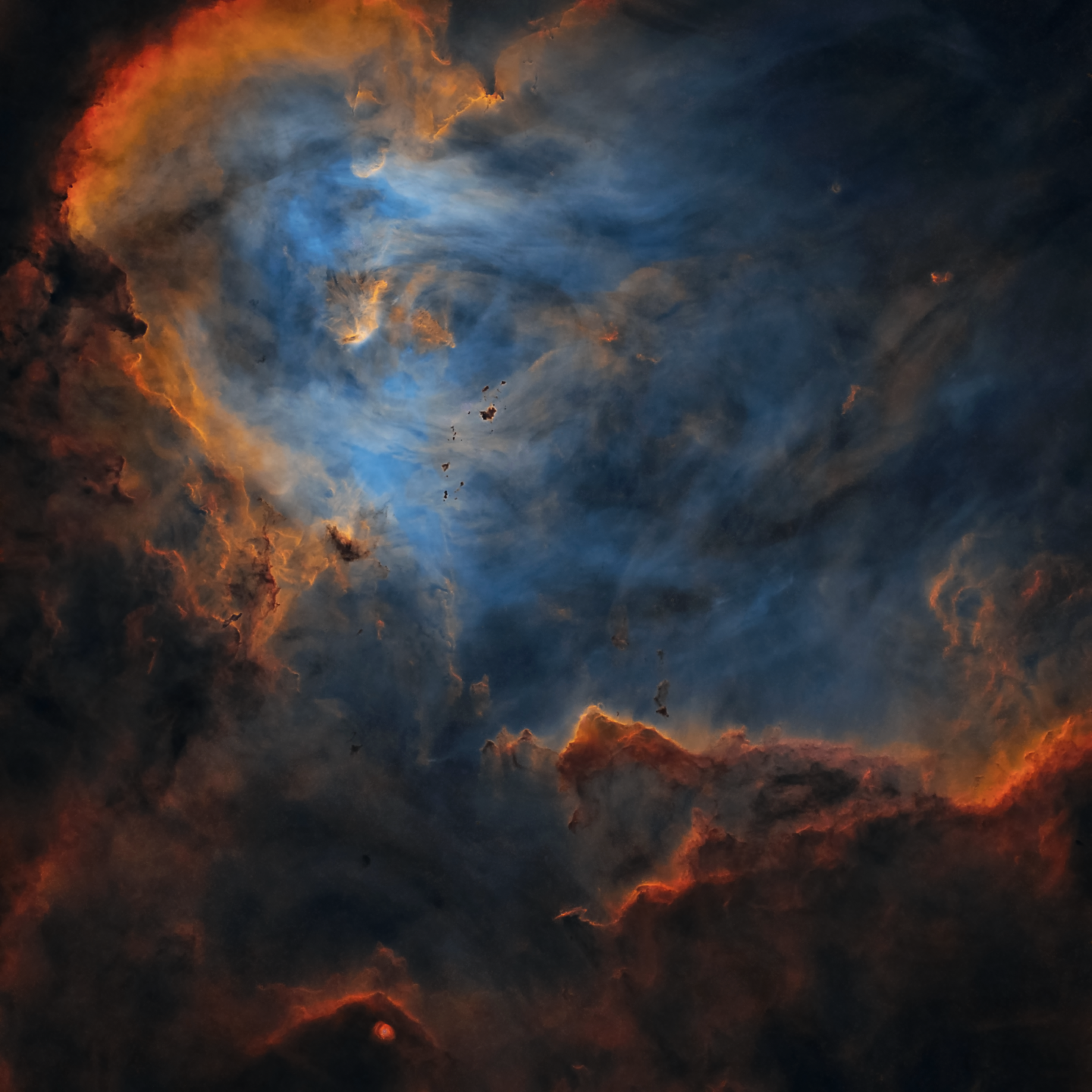 "The Running Chicken Nebula is visible from the southern hemisphere and is situated in the constellation Centaurus at around 6,000 light years away," Bogdan says.
"It contains the Bok globules discovered by David Thackeray in 1950, visible in the upper left part of the image. This is the starless version of the nebula, which emphasizes the various shapes, structures and colours of the clouds, imaged in narrowband."
Equipment used: Astro Systeme Austria 500 mm Newtonian telescope at f/3.8, Astrodon filters, ASA DDM85 Equatorial Mount, FLI Proline PL16803 camera, Ha-SII-OIII composite, 2 hours 42 minutes total exposure 
A very moody image of the Running Chicken Nebula. Excellent work with the colours and star removal makes this image truly remarkable. The colour contrast is superb which gives the image an aura of mysticism

Yuri Beletsky, competition judge
The Colour Splash of Cygnus Loop by Min Xie
Image taken in Coppell, Texas, USA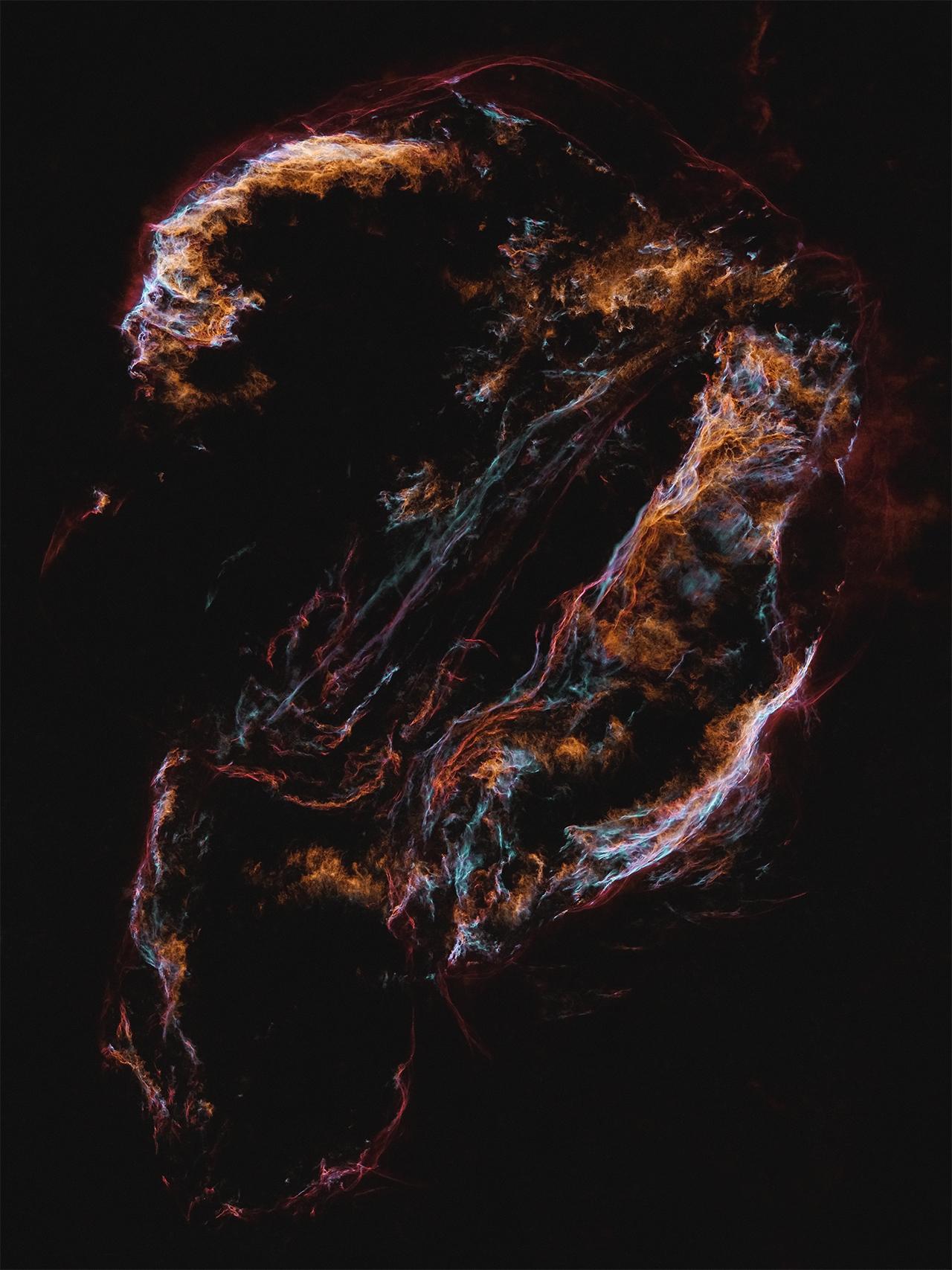 "The layers and structures of the Cygnus Loop are so sophisticated. There are always a wide variety of attributes to be shown," Min says.
"This image uses multiple layers of colours to expose this beautiful region's detailed structures and give it a three-dimensional look and feel." 
Equipment used: Takahashi FSQ-106EDX III telescope with f/3 0.6x reducer, Chroma filters, Astro-Physics Mach1GTO CP3 mount, ZWO ASI1600MM-Cool camera, Ha-SII-OIII composite, 168 hours total exposure 
This is an image that every astronomer and astrophotographer wants to see at least once in their lifetime: the entire, pure Cygnus supernova remnant, cleared from every disturbing element. As a result, this calm, emblematic bubble structure emerges from the dark, with uncountable details. This astro-image is a unique photograph

László Francsics, competition judge
See the full shortlist
Explore all the photographs in the Stars and Nebulae category