Essential Information
| | |
| --- | --- |
| Type | Talks and courses |
| Date and Times | Thursday 4 November, 12.45pm - 6.30pm (at the Museum) or 4pm - 6.30pm (online) |
| Prices | Free |
| Location | National Maritime Museum → Ground floor → Lecture Theatre |
Teaching inclusive histories
The Teaching Inclusive Histories event aims to highlight the work that both primary and secondary school teachers and museum professionals are doing to ensure that history lessons, workshops and resources for school pupils are inclusive and make meaningful connections with the lives of young people today.  It aims to create a space for sharing good practice, discussing approaches and highlighting useful tools and resources.
Join us for inspiring keynote speakers, teacher presentations, taster sessions, object handling sessions and local history workshops.
This event is hosted by the Royal Museums Greenwich learning team in collaboration with the Royal Borough of Greenwich School Improvement team, Old Royal Naval College and Historic England. It is part of the Our Century centenary programme from the Institute of Historical Research - the UK's national centre for history.  The Our Century programme (July 2021- May 2022) celebrates the discipline and practice of history across the UK and beyond.
Can't make it to the Museum?
Please note:
This event takes place at the National Maritime Museum, the Queen's House and surrounds. Workshops and taster sessions will take place in our galleries and learning spaces. Keynote speeches and teacher presentations will be livestreamed from our lecture theatre and film recordings made available on request after the event. Each element of the programme will comply with government COVID-19 guidance relevant at the time.  Should government guidance prohibit gathering in person, there will be digital recordings and webinars instead.
Meet the Speakers
Check back here as more speakers are added
1 / 2
Robin Whitburn
Robin Whitburn is a Lecturer in History Education at the University College London - Institute of Education. He is a Fellow of the Historical Association (HA) in the UK, and has spoken at national and international conferences in North America, China, South Africa and Europe. Robin has thirty years' experience in London high schools in a range of roles including Curriculum Deputy Headteacher and Advanced Skills Teacher in history.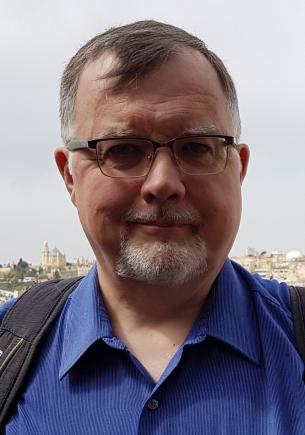 2 / 2
Abdul Mohamud
Abdul Mohamud is currently in charge of History at the British International School in Abu Dhabi and has twelve years experience of working with young people in London schools. He was previously a Senior Teaching Fellow at University College London – Institute of Education, tutoring trainee history teachers. Abdul is a Fellow of the Historical Association in the UK, and has spoken at national and international conferences in the United States of America and Europe.
Abdul and Robin founded Justice to History as an organisation in 2013 to help teachers and students explore relevant, and often neglected, diverse histories. They recently led an HA Teacher Fellowship programme on Britain and Transatlantic Slavery, and presented a series of webinars for the HA on Diverse Histories and Decolonising the Curriculum. They are authors of a book on Teaching Black History in Secondary Schools and two textbooks on Migration and Empire for GCSE.