Essential Information
| | |
| --- | --- |
| Type | Conferences & study days |
| Location | |
| Date and Times | Thursday 24 June | 10am – 5.30pm |
| Prices | Free |
| | |
The Covid-19 pandemic and the crew change crisis has highlighted and exacerbated the challenges faced by seafarers globally.
The conference explores the history, present and future of seafarer health and wellbeing including mental health.  There is now a perfect opportunity to learn from the past to inform the future.
At the National Maritime Museum in partnership with The Mission to Seafarers we are committed to raising awareness of the valuable role played by seafarers, this commitment has been further strengthened due to the current crew change crisis.
This conference explores Seafarer health & wellbeing past, present and future.
Programme Highlights
Conference Moderator - Paddy Rodgers, Director of Royal Museums Greenwich.
Session 1 – Historical Perspectives
The wellbeing of Seafarers has always been at the heart of maritime success and failure. Experts from the National Maritime Museum and seafarer charities will offer historical perspectives on seafarer wellbeing and mental health.
Session 2 – Experiences during the Covid-19 pandemic
Keynote presentation – Julian Clark, Global Senior Partner, Ince
This session will explore the varied experiences of seafarers, ship owners and seafaring charities during the Covid-19 pandemic.
Session 3 – What next? Rebuilding better
Keynote presentation – Esben Poulsson, Chairman of The International Chamber of Shipping
As the maritime industry looks to an uncertain future, with decarbonisation and the lasting impacts of the crew change crisis dominating outlooks how can we ensure that seafarers wellbeing and mental health are prioritised and build on the aims of the Neptune Declaration on seafarer wellbeing?

About the conference
The conference is organised by the National Maritime Museum in partnership with The Mission to Seafarers, with support from the Lloyd's Register Foundation (through their funding of the Contemporary Maritime curator post at the National Maritime Museum).
For more information, please contact mnproject@rmg.co.uk
Banner image: Cargo operations during pandemic © Cezar Gabriel, as featured in our exhibition Exposure: Lives at Sea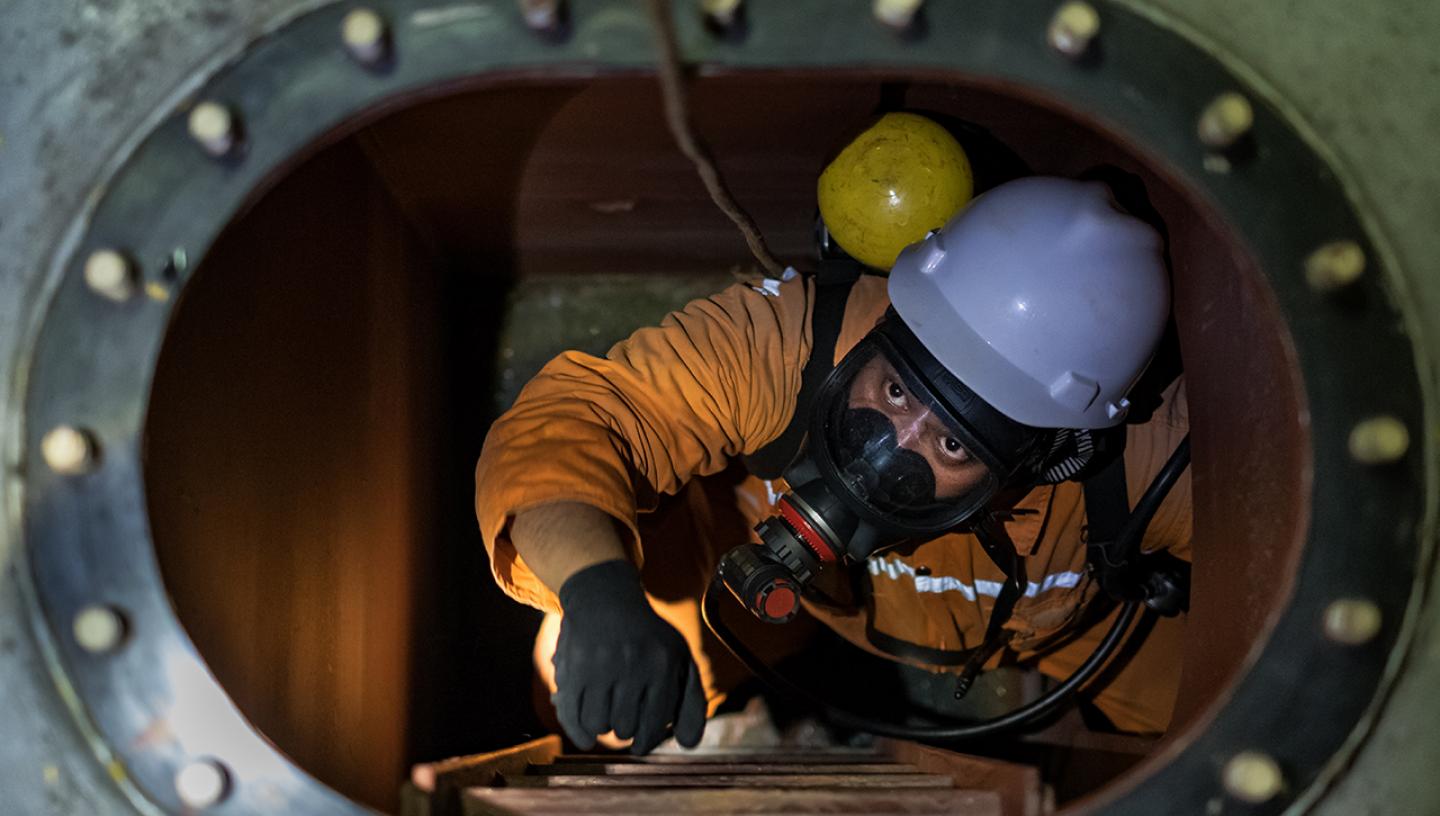 You might also be interested in
Join this special Sound and Vision session in celebration of International Day of the Seafarer.