Essential Information
| | |
| --- | --- |
| Type | Exhibitions |
| Location | National Maritime Museum → Lower Ground → Special exhibitions gallery |
| Date and Times | Saturday 18 June | 3pm-4pm |
| Prices | Adult £10, Child £5, Student £6.50 |
| | |
Join this British Sign Language tour of our current major exhibition Canaletto's Venice Revisited at the National Maritime Museum. Led by John Wilson, this tour is exclusively for Deaf and hard of hearing visitors and will highlight the key paintings on display.
The exhibition displays the complete set of 24 Venetian views painted by Canaletto in the 1730s. The works, from the world-famous collection at Woburn Abbey, form the largest single commission the Italian artist ever received.
Canaletto's Venice Revisited reassesses Canaletto at the height of his career, looking beyond the broad views he is famous for to also closely examine the features that bring his Venice to life. 
Don't miss this rare opportunity to see this collection up close.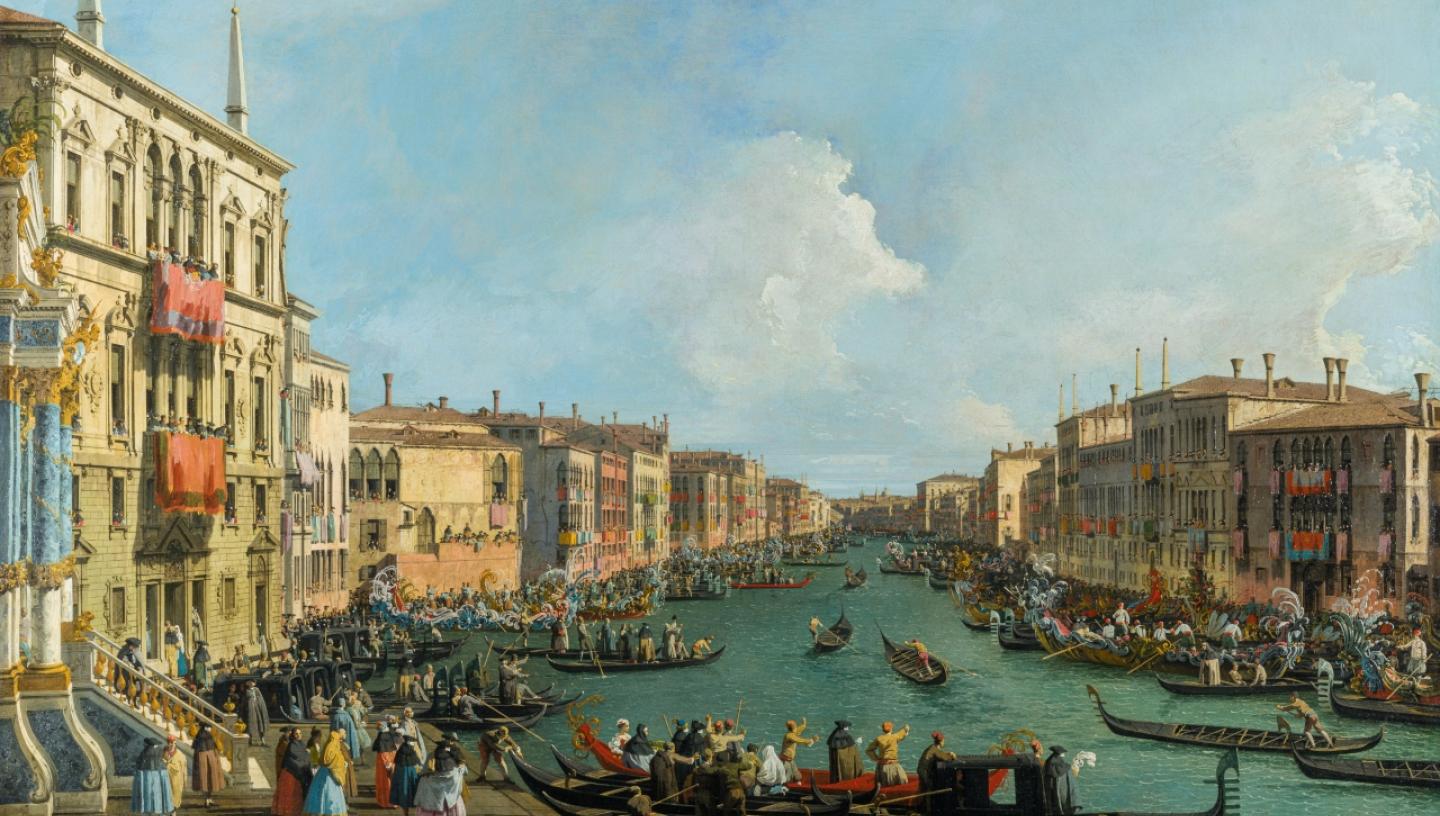 Canaletto's Venice Revisited
A dynamic history, a precarious present: navigate Venice's iconic waterways at the National Maritime Museum