Essential Information
| | |
| --- | --- |
| Type | Exhibitions |
| Location | |
| Date and Times | Exhibition opens 1 April 2022 |
| | |
Canaletto's Venice Revisited will open at the National Maritime Museum on 1 April 2022.
This major exhibition will display the complete set of 24 Venetian views painted by Canaletto in the 1730s.
The works, from the world famous collection at Woburn Abbey, form the largest single commission the Italian artist ever received.
Canaletto's Venice Revisited will reassess Canaletto at the height of his career, looking beyond the broad views he is famous for to also closely examine the features that bring his Venice to life. 
Don't miss this rare opportunity to see this collection up close at the National Maritime Museum.
Sign up to our newsletter
Keep up to date with Canaletto's Venice Revisited and get the latest news about art, exhibitions and events at Royal Museums Greenwich
Venice - city on the edge?
With canals instead of streets, Venice is defined by its relationship to the sea.
This relationship is central to the city's allure, which has beguiled generations of travellers and artists.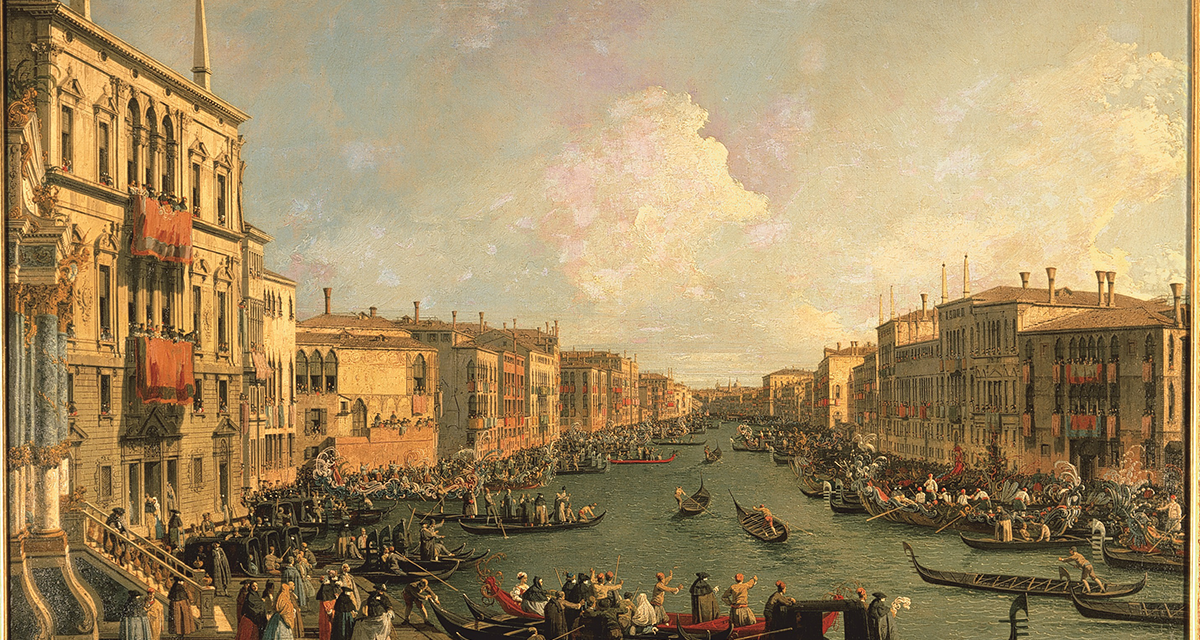 However, rising sea levels brought about by climate change now threaten to destroy the way of life represented in Canaletto's paintings.
The development of the cruise industry has also brought large and unsustainable volumes of tourists to the city, prompting a backlash from some local communities.
Canaletto's Venice Revisited will combine the Woburn paintings with drawings, prints, photographs, and other objects from Royal Museums Greenwich's collections, which will bring Canaletto's enduring and idealised views of 18th century Venice up to date with a consideration of the social and environmental challenges that the city now faces.
Image credit: Regatta on the Grand Canal by Canaletto. From the Woburn Abbey Collection.